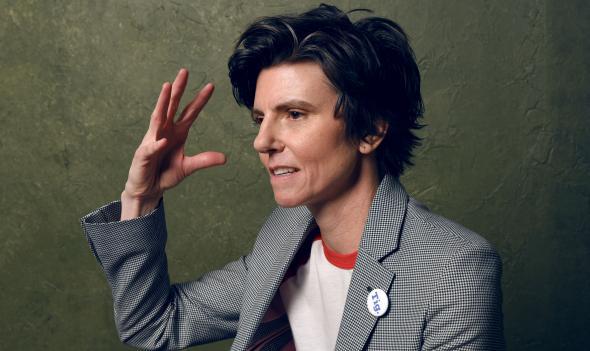 Tig Notaro, no stranger to a tough year, is having a very good one. She's currently the subject of a Netflix documentary and an HBO special, and the Hollywood Reporter announced today that Amazon has picked up a pilot starring the comedian. Here's the logline:
Tig Notaro has just recovered from an abdominal disease that has left her gaunt, wasted, exhausted and pretty much stripped of everything except her finely honed sense of the absurd. Abruptly summoned home to Pass Christian, Miss., to take her ailing mother off life support, Tig finds herself dealing with her clingy girlfriend, her dysfunctional Gulf Coast family and the loss of the one person who held everything together."
Given Notaro's infamous 2012—in which she coped with an intestinal infection, a cancer diagnosis, a cruel breakup, and the loss of her mother—it's safe to say this show will, at least in part, be autobiographical. Notaro will alchemize all that tragedy into comedy gold with co-writer Diablo Cody (Juno), and Louis C.K. will produce the show, adding even more bona fides to an already stacked project. C.K.'s involvement isn't too surprising: He's long been a fervent fan of Notaro, and his promotion of her now-legendary 2012 set at the Largo—which she began with "Good evening, hello. I have cancer. How are you?"—helped launch her career resurgence.

---