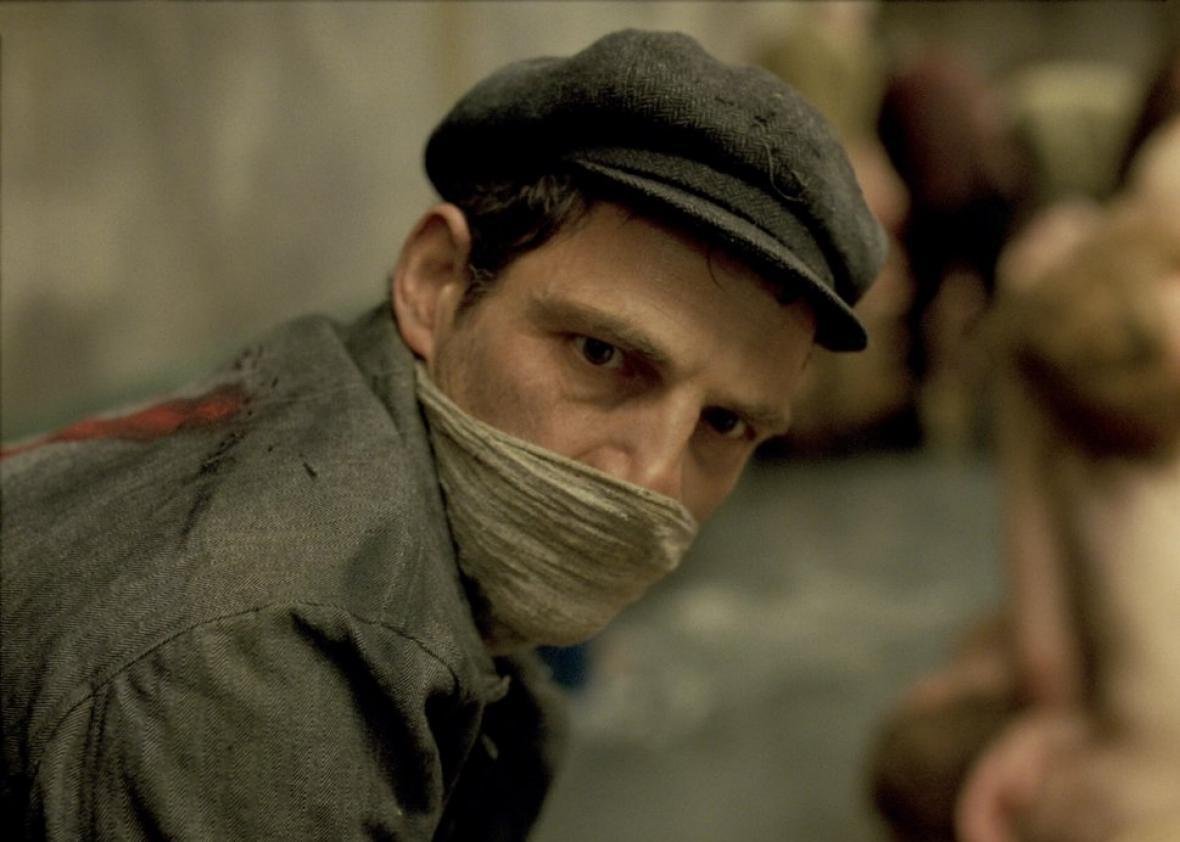 When Son of Saul premiered at the Cannes Film Festival earlier this year, it immediately became a favorite for the Palme D'or, the festival's most prestigious award. In a controversial decision, it eventually lost to Jacques Audiard's Dheepan, taking instead the Grand Prix (the de facto second-place prize). But the movie—Hungary's official selection for this year's Oscar for Best Foreign Language Film—seems destined to make a splash around the world during this upcoming Oscar season. And now that the trailer is online, it's easy to see why.
The movie, from Hungarian director László Nemes, is set near the end of World War II, and follows a Hungarian prisoner, Saul, forced to help Nazis bring Jews into the gas chambers. When he finds a corpse in the crematoriums that he believes is his son, Saul has one goal: To save his son's body and find a rabbi to recite the mourner's Kaddish and properly lay him to rest.
Of course, there have been no shortage of Holocaust movies over the years, but one thing that sets Son of Saul apart—in addition to its especially harrowing premise—is its highly unusual cinematography. The movie is filmed almost entirely in close-up and medium close-up, with many of the greatest horrors glimpsed only in the out-of-focus areas over Saul's shoulders. The trailer is less than two minutes long, but that's more than long enough to begin to convey the sense of horror and claustrophobia the movie has in store for whenever it comes to the U.S.
---