Although it's not always legal, for many, during a New York City summer there's no purer joy than dancing in the street with the spray from an open fire hydrant.
Ruben Natal-San Miguel photographed this iconic symbol in his Harlem neighborhood in 2003. The simple pleasure of the hydrants stuck with him, and he has been photographing them, along with almost every other aspect of street life, ever since.
"Fire hydrant culture is one of the most endearing and beautiful ones remaining from the rich street life of New York City," he said. "There is so much innocence, joy, fun, carelessness, and humanity in them." 
San Miguel was part of a wave of gentrification when he moved to Harlem in 2003, but the neighborhood spoke to him and he felt an immediate kinship toward his fellow residents, whom he embraced. But he fears that sense of community is being rapidly diminished as luxury buildings push away long-standing traditions found all over New York.
"When I first moved to Harlem, I used to see the joy, the togetherness, and the sense of community when a simple fire hydrant was open for the whole block or area to gather around, cool off, and congregate together," he said. "Now, in order to find one to document you need to go to areas deep in the Bronx or Brooklyn such as East New York and Brownsville, which are considered some of the most challenged neighborhoods economically."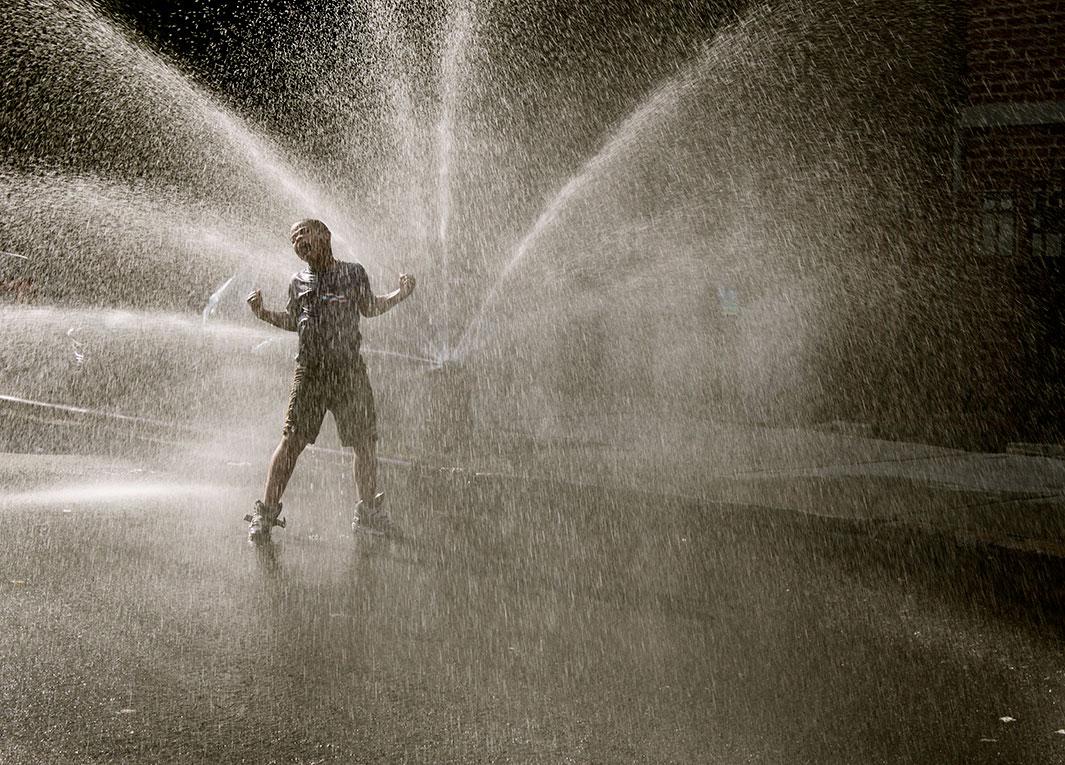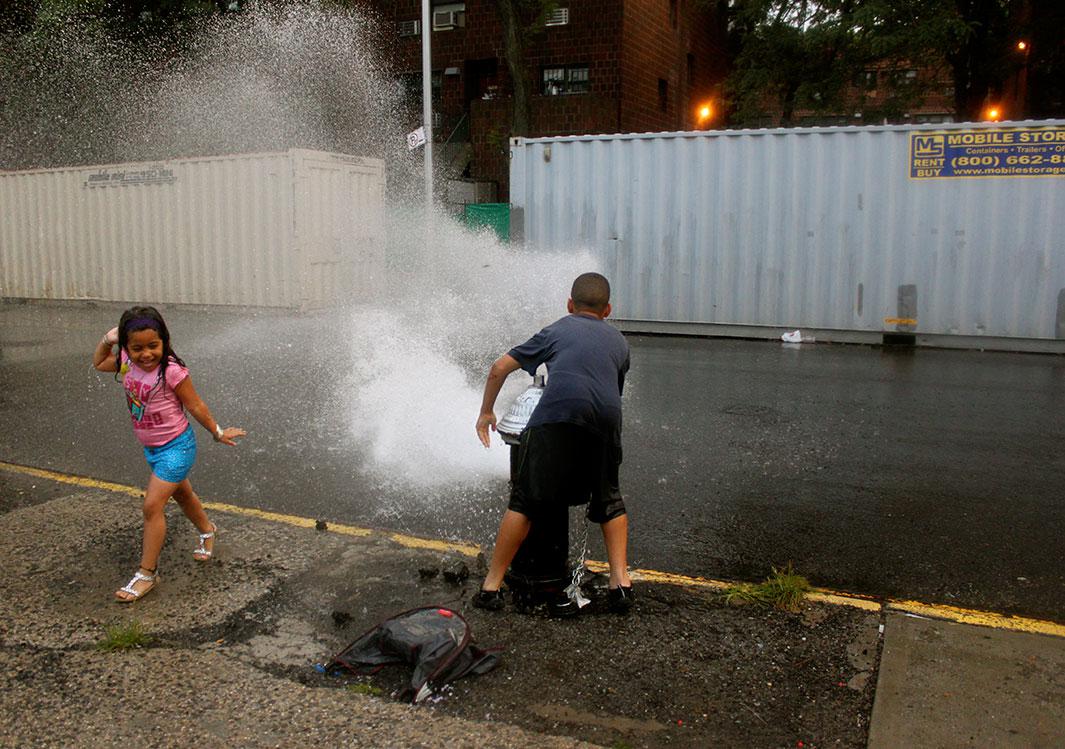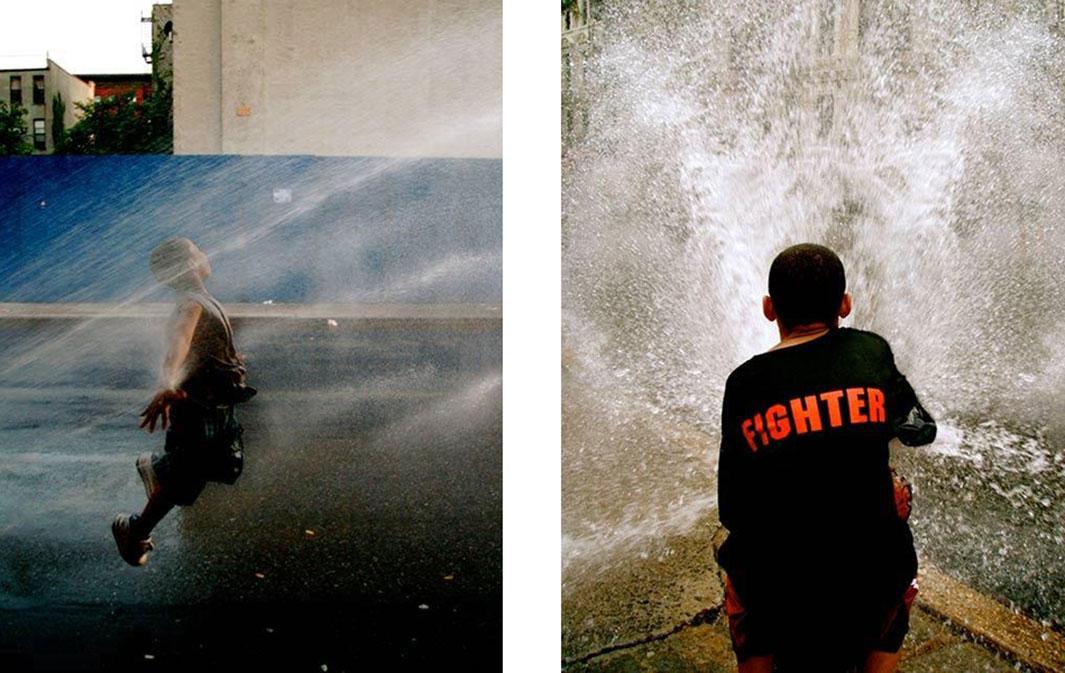 San Miguel spends a significant amount of time in those neighborhoods, as well as almost every other corner of New York hoping to document slices of life that have deeper roots in New York than the prevailing homogenized aspect of city living.
His favorite part of street life in New York City is "that it is so fluid, so endearing, so full of tradition and costumes, so open for all cultures that fuse together as a real melting pot and gives its residents and members of its communities a chance to have their own personal, physical, and emotional voice and unique sense of identity."
San Miguel grew up in Puerto Rico and considers himself more of a summer person. He is the creative director, juror, and curator of an exhibition, "The Rights of Summer," which will open at Ripe Art Gallery on Long Island on Aug. 8. He said the idea of the show came about to highlight how photographers define summer and to get an idea of community through photography in light of the widening gap between the upper and lower classes.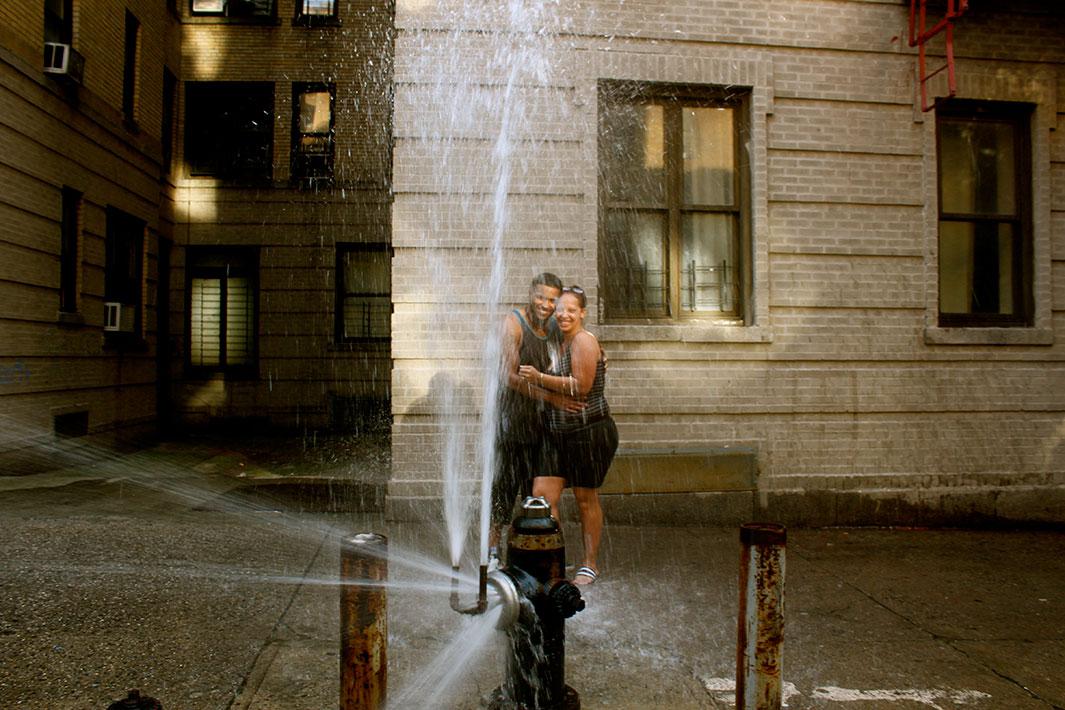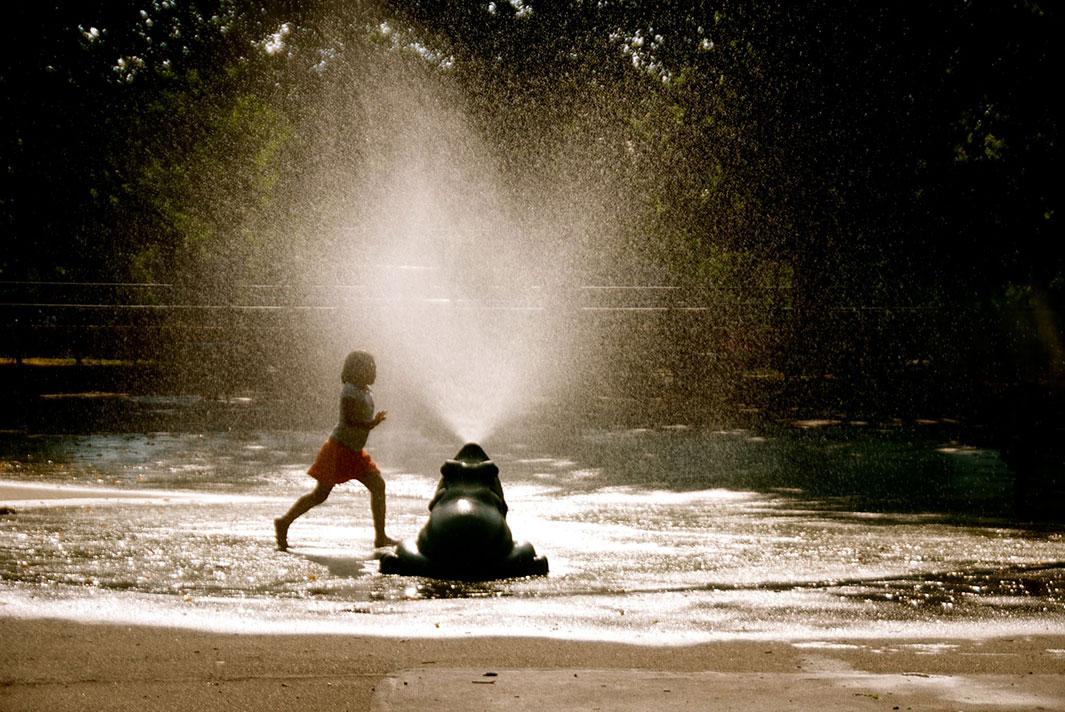 "During the marketing and promotion of the event I decided to use a lot of imagery from my own photography series to make everybody aware of that other world that I had been observing and capturing during all these years and to create conciseness, awareness, celebration, and a true sense of meaning when you're out there with a camera to make more than just pretty pictures," he said.
Those moments and celebrations continue to drive San Miguel even as the street life he loves rapidly vanishes.
"My camera is with me at most times even to a simple trip to the bodega down the block. You never know how something amazing will materialize in front of your eyes for just a few seconds and then gone forever."
San Miguel's solo exhibition, "Street Life: A New York City Vanishing Act," will open at SoHo Photo Gallery on Sept. 10.