For nearly 50 years, the North Wilkesboro Speedway in North Carolina was a landmark destination for racing fans. In 1947, it became the first NASCAR-sanctioned track, and over the years the 0.625-miles of asphalt saw amazing victories from the sport's legends, including Jeff Gordon and Richard Petty. In 1996, however, the speedway closed, and besides a brief re-opening in 2010, it has since been left to decay.
"It was a place where champions were made," said Seph Lawless, who photographed the storied speedway recently for his book, The Last Lap. "Phenomenal things happened there in the racing world. The locals said the whole place would be packed and sold out. It's crazy to see how it is now."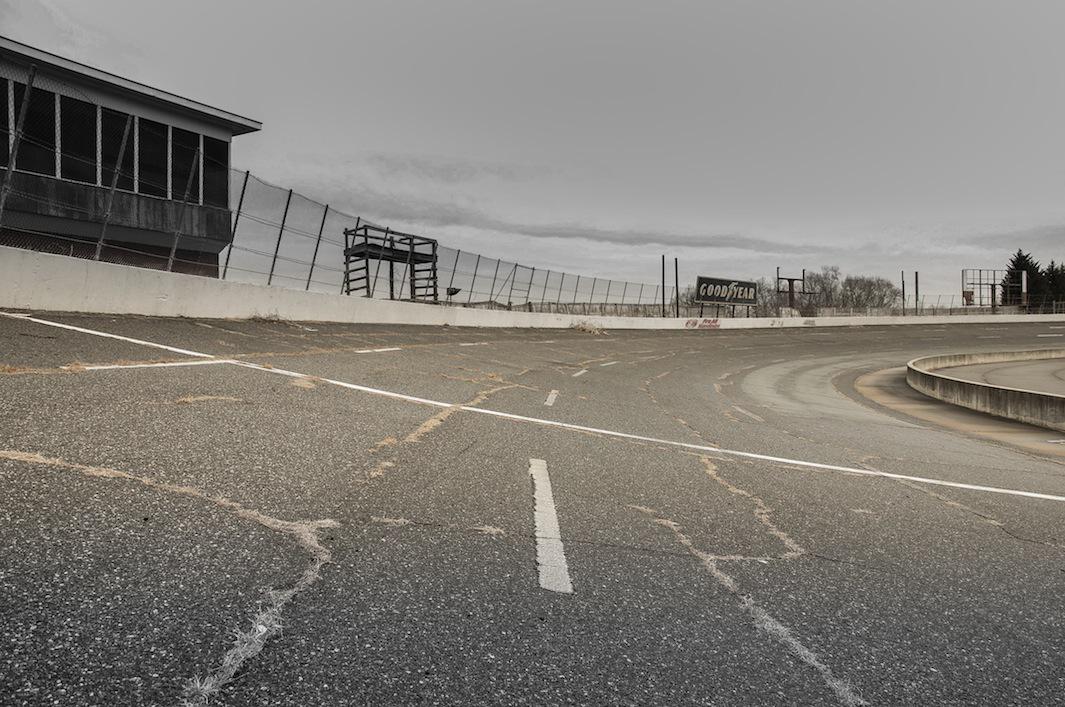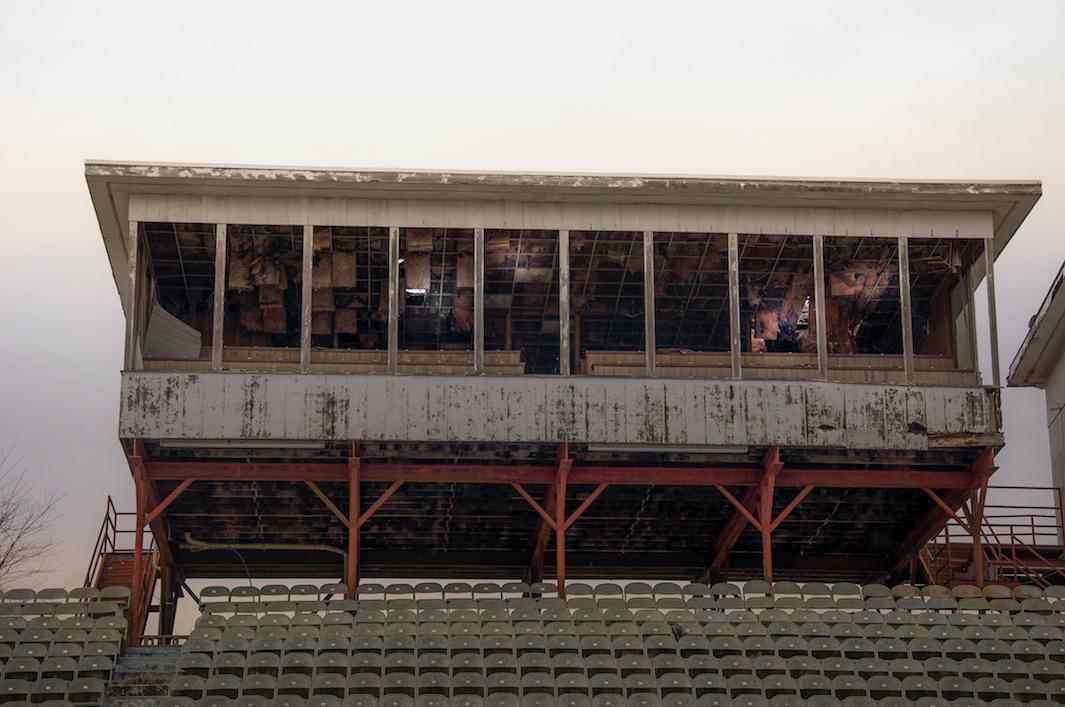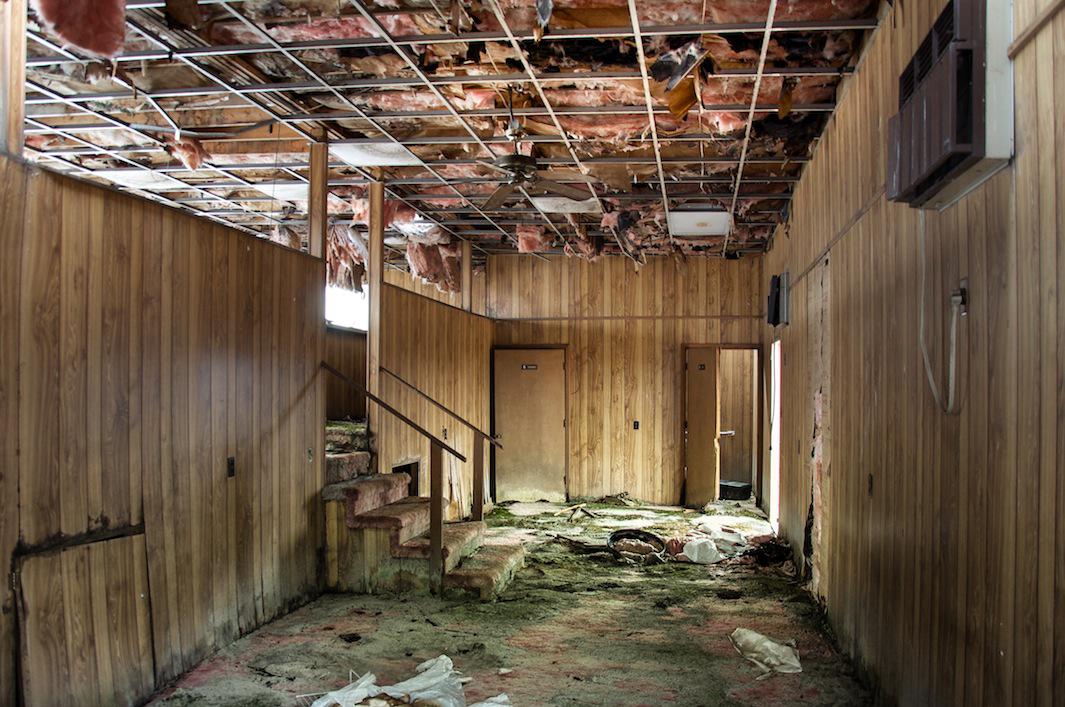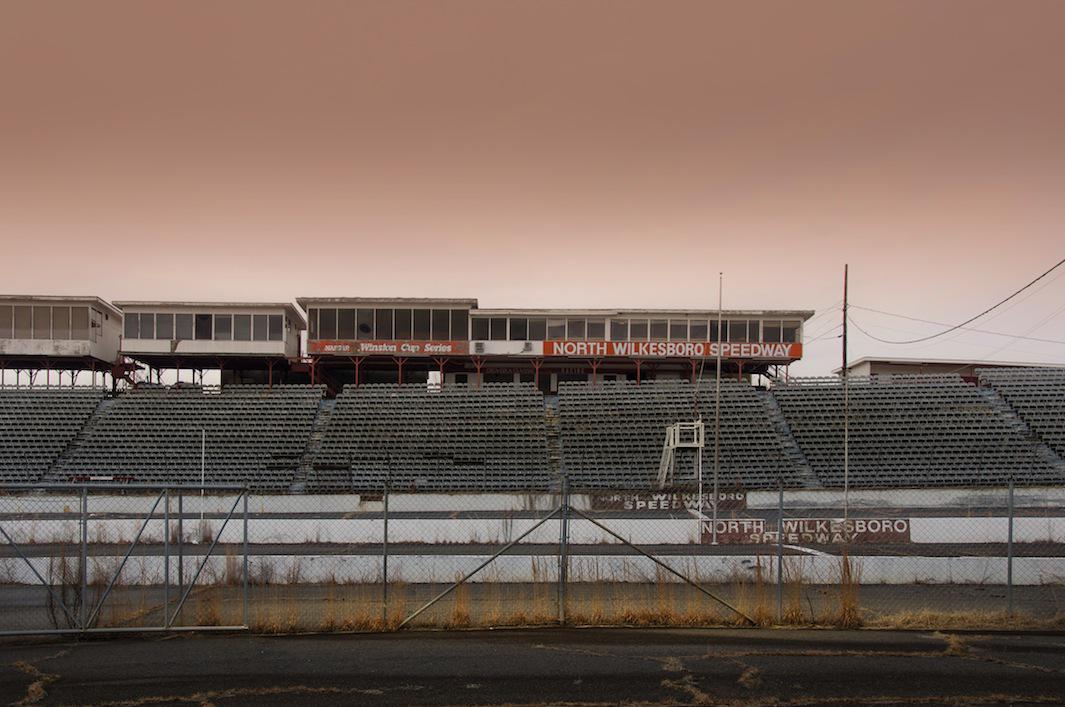 From crumbling shopping malls to haunted houses, Seph Lawless is known for exploring America's abandoned and decaying places. He was driving through small southern cities and towns this spring looking for stories of hardship and loss when he passed through western North Carolina. Locals there directed him to the weed-strewn, rusty speedway, a popular source of local entertainment that has been missed since it shuttered. Like the other places across the country that have attracted him during his travels, Lawless saw the speedway as a symbol of the country's economic and social decline. Still, despite the stadium's poor condition, he hoped to evoke something of its happy past in his photographs. "I wanted to capture what people remember about watching those races and capture the essence of the track. I wanted to do it justice," Lawless said.
Though he often needs to hop fences and sneak around for many of his projects, getting into the neglected speedway, Lawless said, was easy. From sunrise to sunset one day, he wandered the grounds, photographing the cracked track, the press box, and the dilapidated president's lounge. "I could imagine people once sitting in there, probably in air conditioning."