In one photograph, neon orange hands dig into a vat of greasy looking chicken wings. In another, chunks of chili cascade out of overflowing mouths. A third features blueberry stains covering a woman's face.
They're all part of Nina Berman's ongoing project "Eat to Win," a look at some of the food-eating contests that take place around the United States.
Berman began working on the series when Noor, the photo collective of which she is a member, decided to focus on food for their annual group project. "At first I resisted participating in this project," she said. "I didn't want to just shoot garbage cans of wasted food; I wanted to come in with something strong."
While reflecting on her past work, Berman recalled photographing a couple of the hot dog–eating contests in Coney Island, New York, and realized she had found her subject.
"It was not just about competitions but also a weird mix of sex and death," she said about the work. "There can be a neurotic quality to them, just gross and sexy; I had a lot of fun shooting it."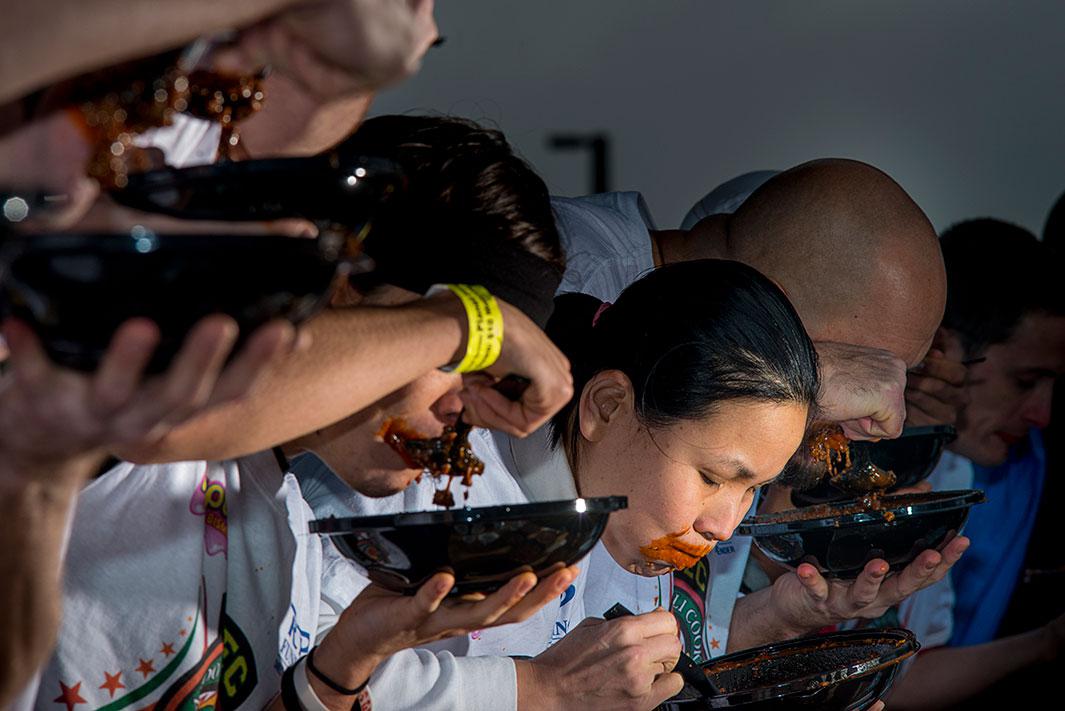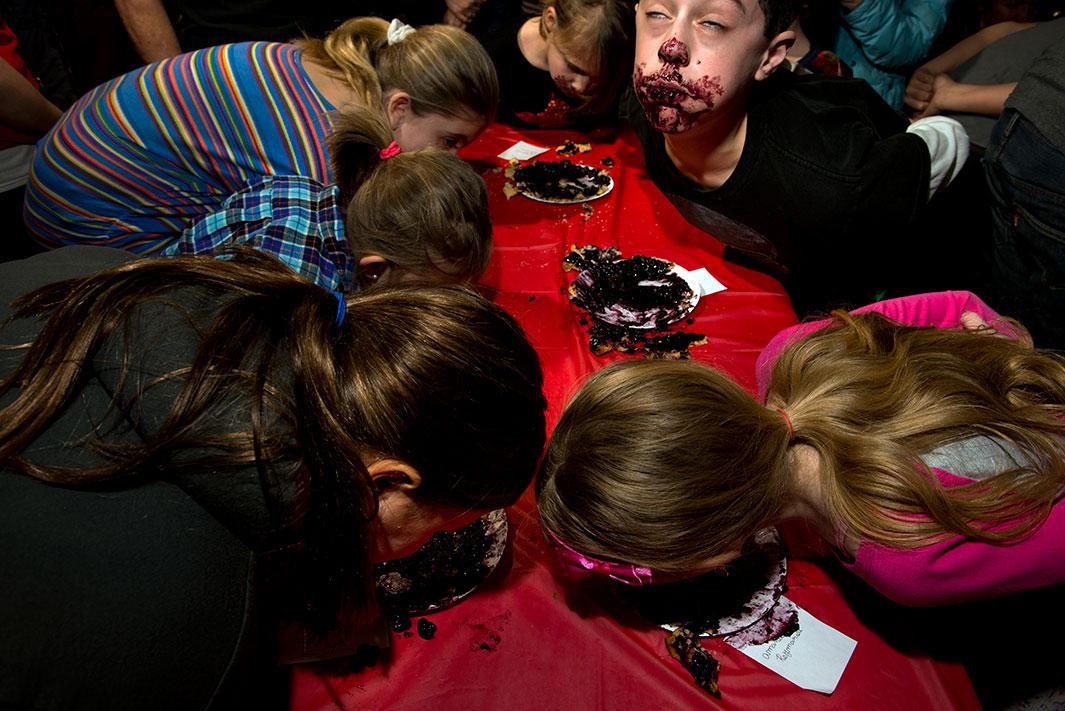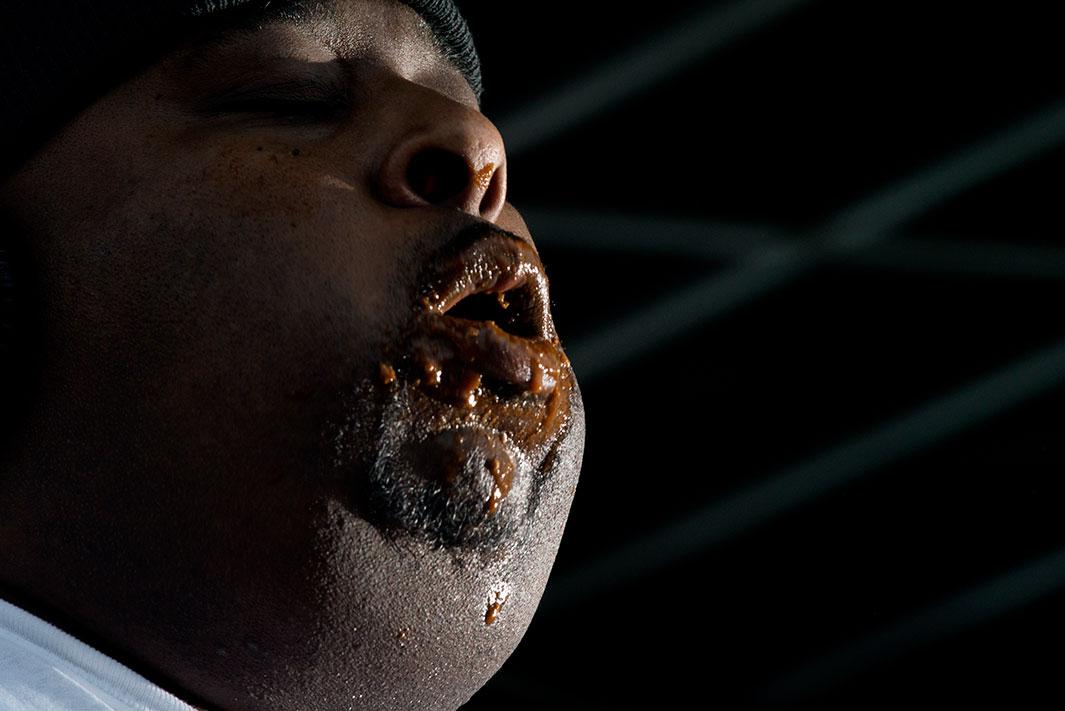 Soon thereafter, Berman found a calendar that listed all the food-eating contests around the country and started following it. She shifted her focus away from the professional contests toward more of the grass-roots ones where the point is often to bring business into a bar or restaurant, mostly because the smaller ones allowed her to get closer to the action. Berman said she immediately knew she wanted a mix of tight portraits with a mix of wider shots showing the action or the audience reactions.
"It's nice see the row of guys, but it's the expression on people's faces; it's very rare to get those expressions," Berman said about her subjects. "It's pain and pleasure, and there is a competitive moment, like when a football player gets hit."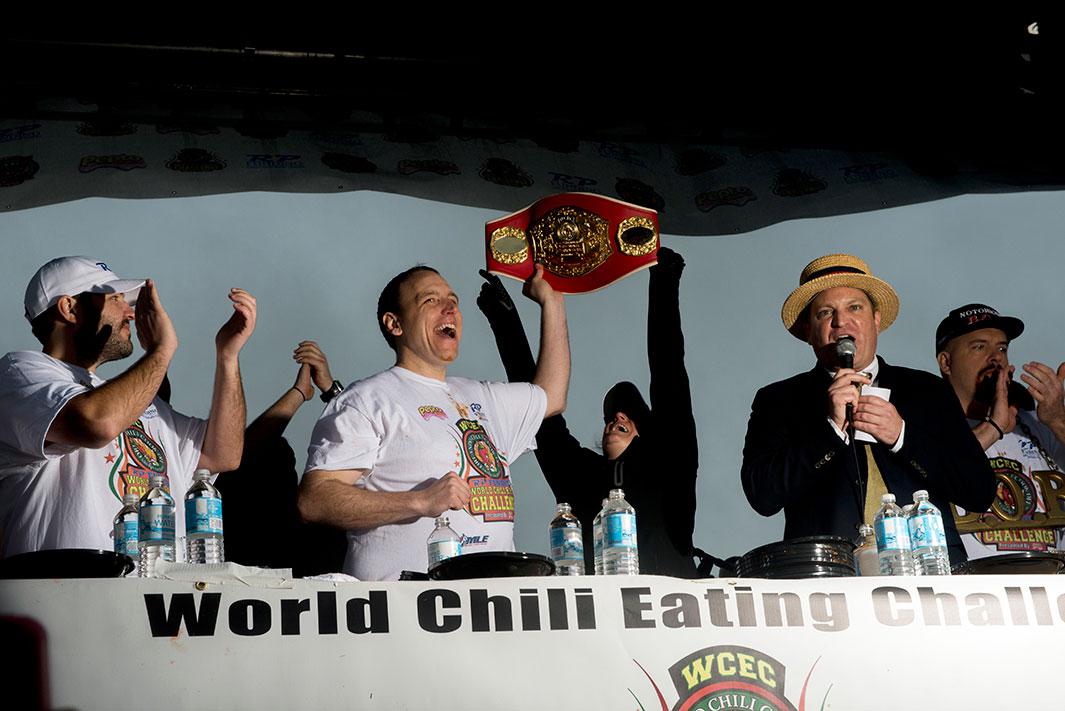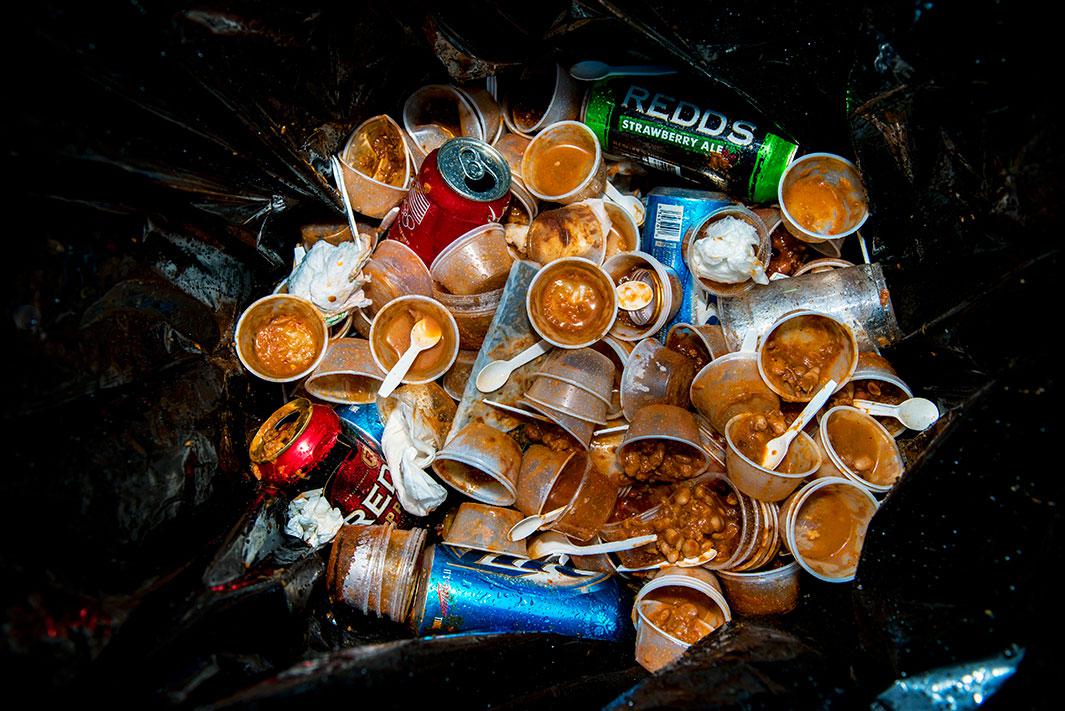 To add a bit of drama to the photographs, Berman decided to shoot flash since it emphasized what was happening and also allowed her greater freedom to shoot in darker environments. For the most part, the contests Berman attended were those that were structured around eating as much as possible during a set amount of time. She said when money was involved, more participants often showed up.
"I did one where you had 18 minutes to see how much you can eat at the bar," Berman recalled. "Only one guy showed up so he effectively had to eat against himself; it was pretty depressing."
Berman said the most surprising part of working on the series has been her own reaction.
"I could photograph these every week. I don't know why I find it so interesting and fun. Normally I'm a dark person but I find these pictures very strange, you aren't sure if they've been socked in the mouth or if they're having an orgasm. People really enjoy watching a group of people eat until they feel sick. I don't know what that is, something so absurd, but it's also people who want to drop all pretenses of respectability, and this is one way to do it for sure."