Like many quirky, homegrown traditions, swamp buggy racing started out small. In the early 1940s, about a dozen hunters in Naples, Florida, who used the strange, jeeplike vehicles to navigate the boggy Everglades, started racing them simply for the fun of it. But in just a few years, the race turned into an annual event, and, by 1949, an official organization formed to run it. Today, there are three swamp buggy racing events every year, each attracting thousands of spectators from all over the country to the racetrack, affectionately known as the Mile O' Mud, in the Florida Sports Park.
Swamp buggy racing is in Malcolm Lightner's blood. His great-uncle, R.L. Walker, who drove a buggy called Flying Saucer, was a racing champion in the 1950s and, to this day, his not-too-distant cousins are involved in the sport. Still, growing up, swamp buggies did not feature prominently in his life. "I remember going to the track only once. I was with my mom and we were just driving through; she was looking for my dad. I remember seeing it, but I never participated and sat there and watched the races. But it was always in the background," he said.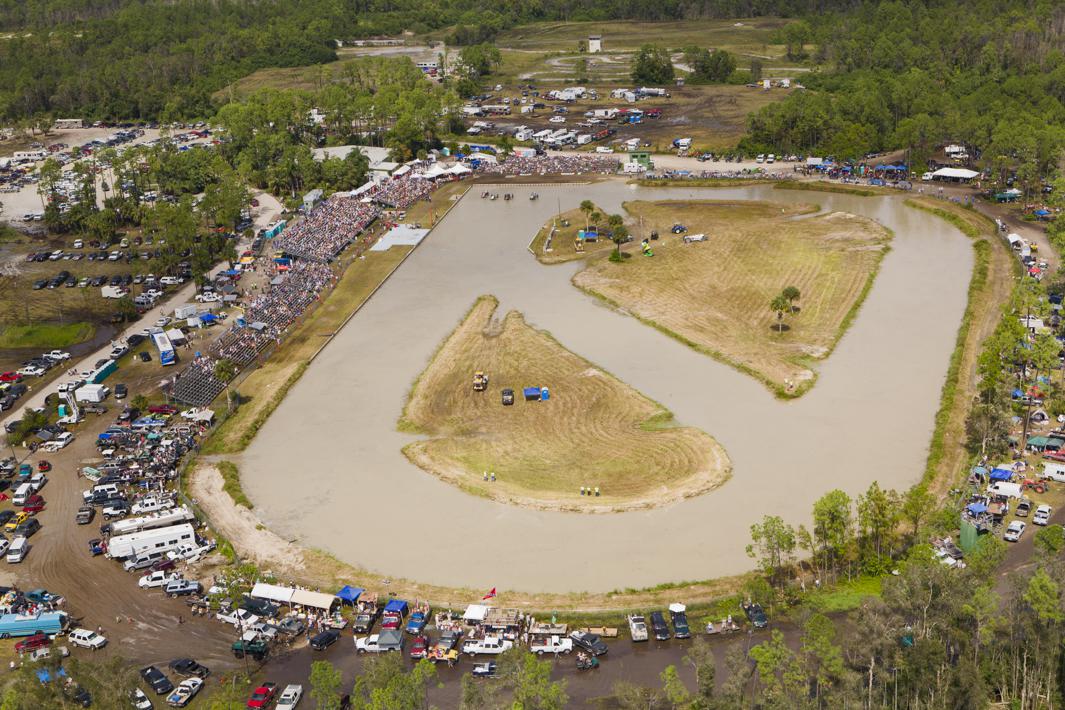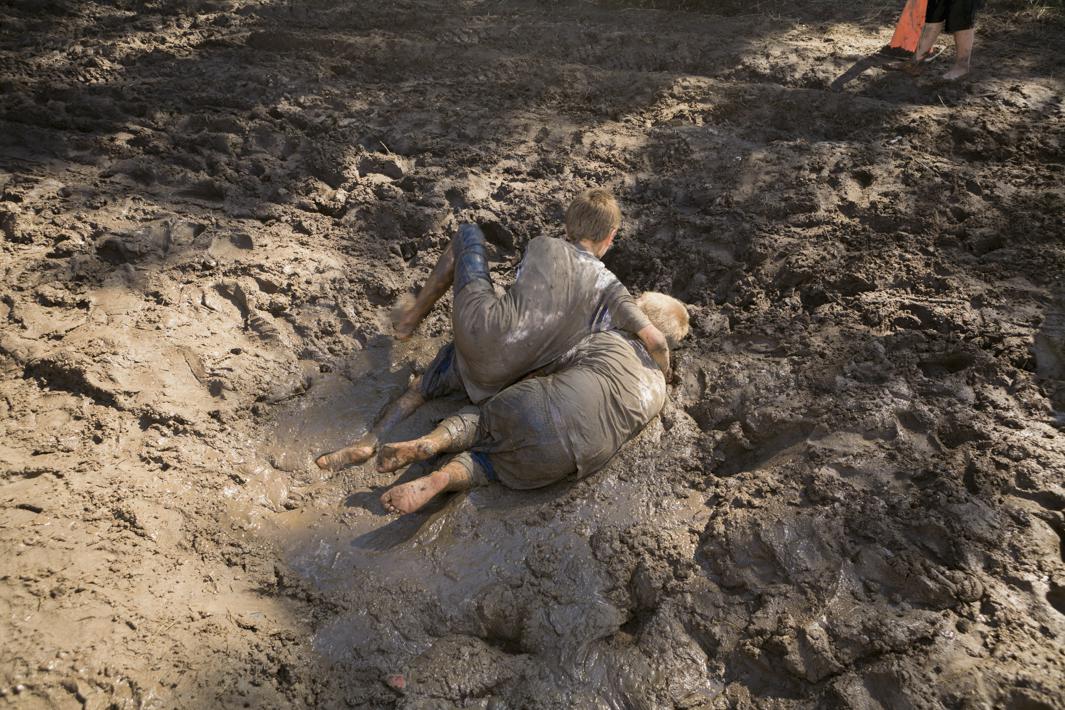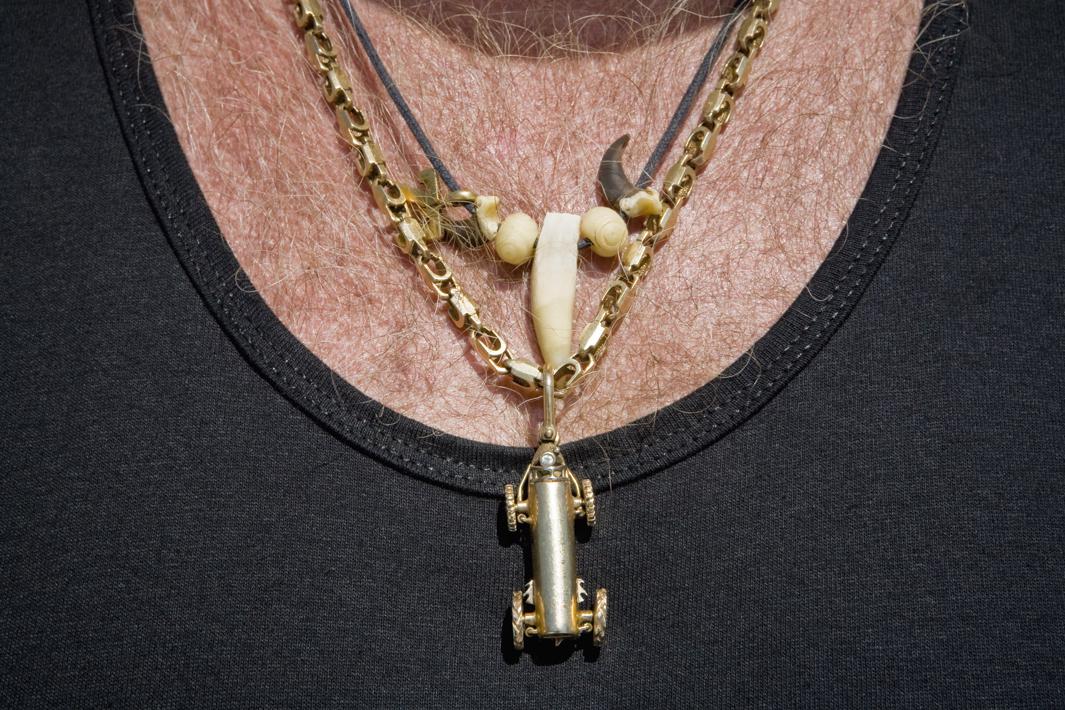 In 2002, Lightner decided to investigate this subtly ubiquitous aspect of his personal history. Until 2013, he went to at least one race ever year, photographing the crafts and the surrounding festivities. He has just finished a Kickstarter campaign to support the publishing of his book, Mile O' Mud, which Powerhouse Books will release sometime next spring.
Swamp buggies, Lightner learned, have come a long way since the 1940s. Nowadays, they're custom-built specifically for racing, and, in fact, are too loud and fast for hunting purposes. They're divided into three classes, the fastest of which can top 100 mph. While Lightner captured the action on the racecourse, his main interest was the people and customs—like the Swamp Buggy Queen Pageant and the annual mudbath—that bring color to the events.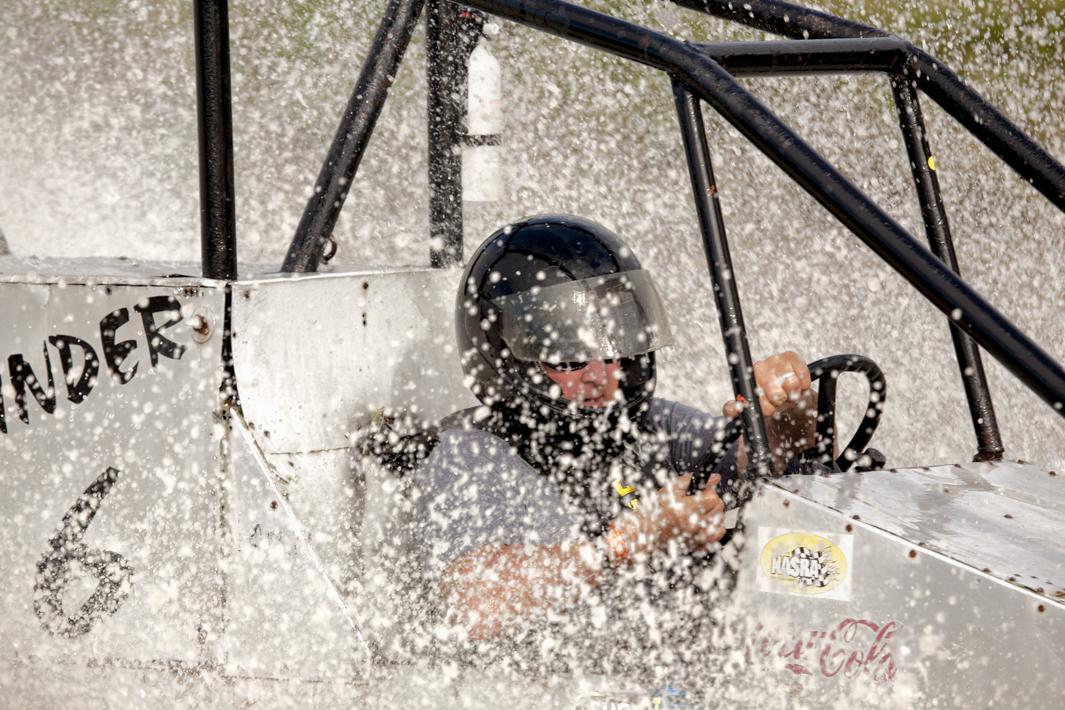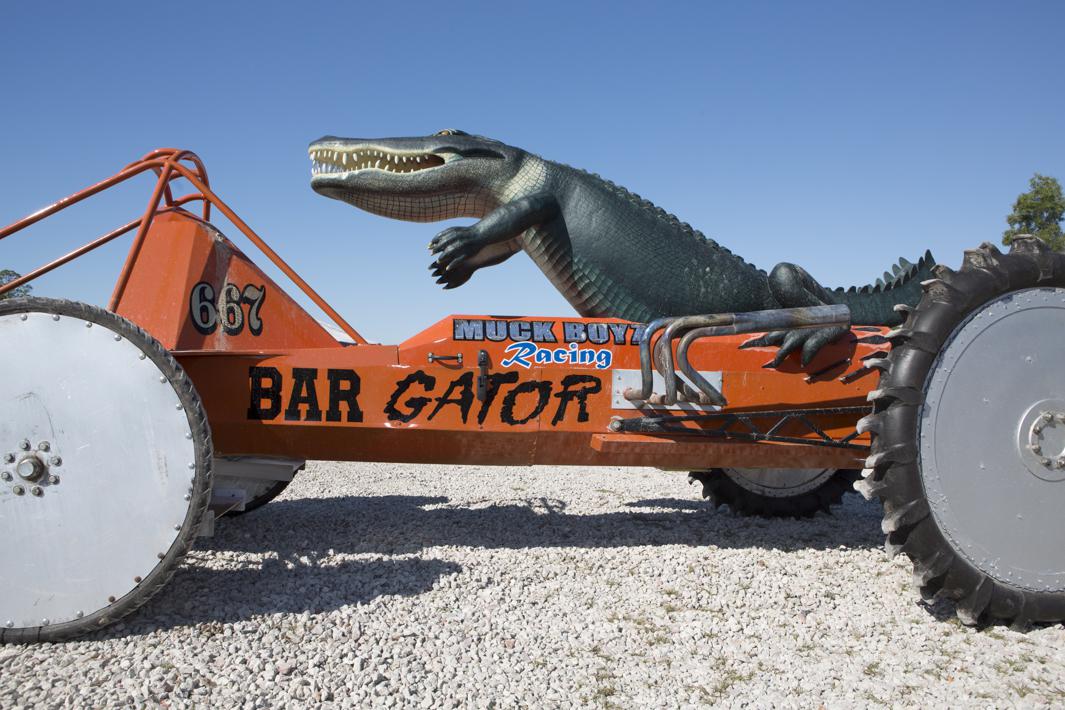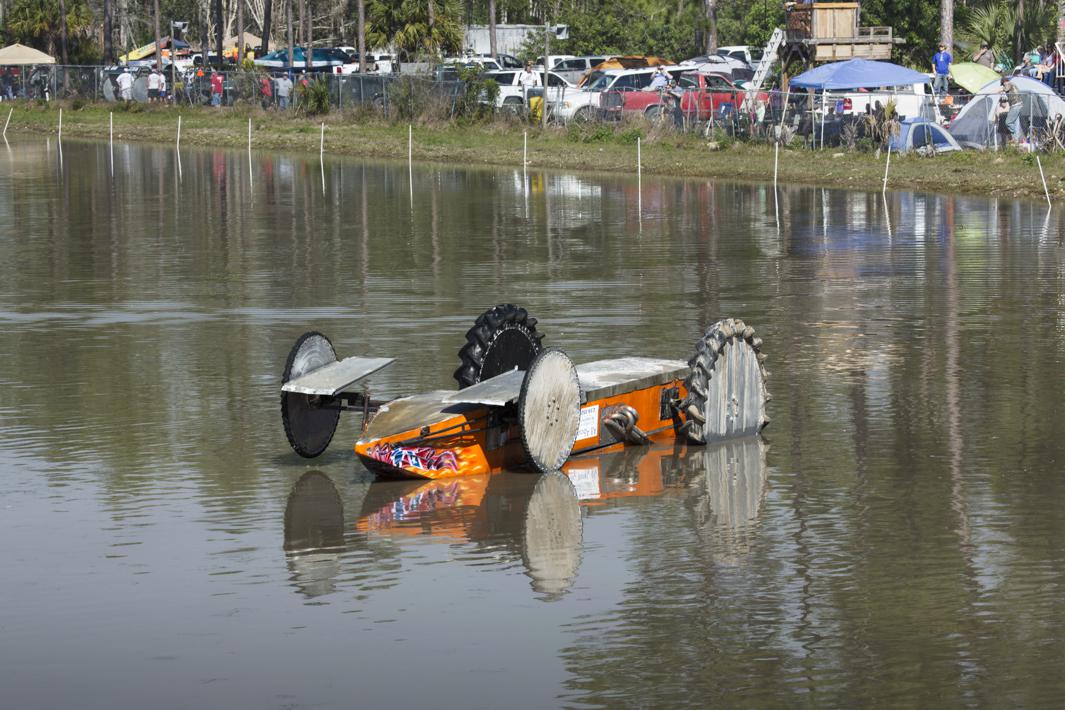 "Initially, I was attracted to the buggies and I thought the project would be more centered around the buggies. But the longer I spent there, I couldn't help but be interested in the culture around it. The races are just a place where everything happens. I became much more interested in these narratives taking place," he said.
Lightner may not have grown up around swamp buggies, but he found that he was welcomed into the racing community as a kind of native son. He photographed the people he met with affection, but he also wasn't afraid to highlight some of the less easily digestible aspects—"a whole host of political incorrectness"—that a less familiar visitor might find distasteful.
"I could approach it with a sense of honesty and bewilderment and fascination and openness. I just wanted to photograph what I saw and what I felt like. I wanted to explain the event. I wanted to present the event and the people. I wanted to poke at the sensitive spots. I didn't want to hide them."