When Kyle Cassidy got a call Friday afternoon from his longtime collaborator Kate McKinnon to see if he wanted to photograph the scientists behind NASA's New Horizons space probe, he didn't think twice before he agreed. He threw a bunch of equipment in a suitcase, got in his car, and drove from Philadelphia to Laurel, Maryland. By the evening, he'd set up a small studio in the lobby of mission control at the Johns Hopkins University Applied Physics Laboratory.
McKinnon is married to William B. McKinnon, one of the mission scientists, and so she already knew all the people who worked on the craft, whose flyby past Pluto last week captivated people around the world. As more than 40 of the scientists came in and out of briefings that night and the next day, she wrangled them for Cassidy to photograph for a minute or two. Some of the scientists came into the lab during their first days off in months just for the photograph. Others were still on the same hectic work schedule they'd been operating under for years.
"New Horizons is bringing back incredible amounts of information. No one thought Pluto would be as interesting as it's turned out to be," Cassidy said. "They were elated and overjoyed that there was all this stuff coming back, very relieved and excited. This was something they'd been waiting for 10 years—some for 14 years—to see."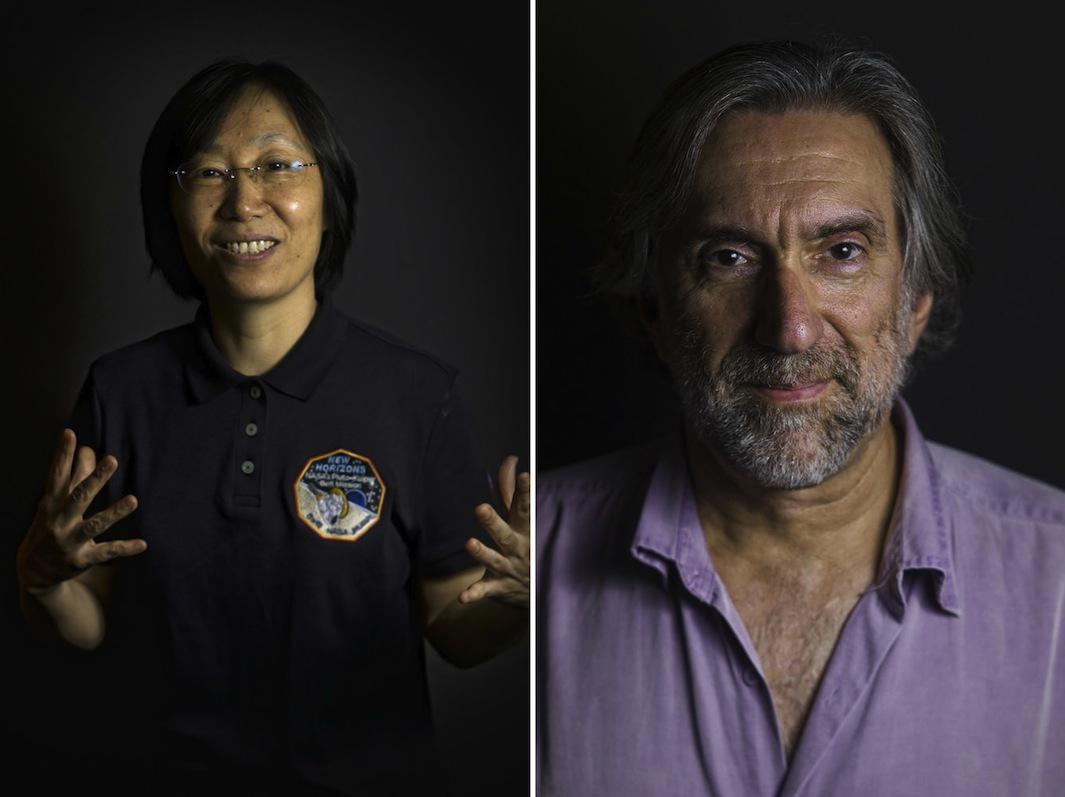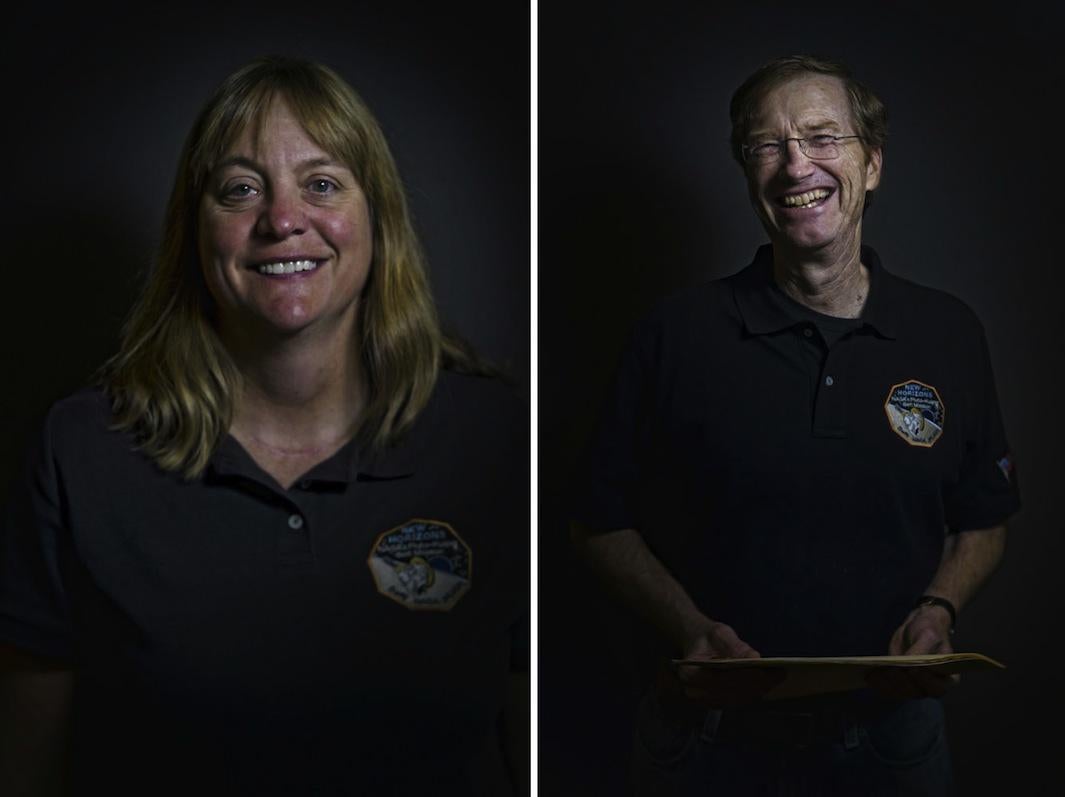 Cassidy—whose portraits of librarians were featured on Behold in February 2014—is equally interested in making portraits of people "in their spaces or out of their spaces." For this series, he chose to photograph the scientists against a neutral background to highlight their individual personalities and separate them from the surroundings and events through which they've recently been viewed.
"We've been watching them on TV and social media and we've seen them in their context constantly; we've seen them in mission control and giving press briefings. I think when you take someone out of their context and put them in a neutral space sometimes it's easier to know that person," he said.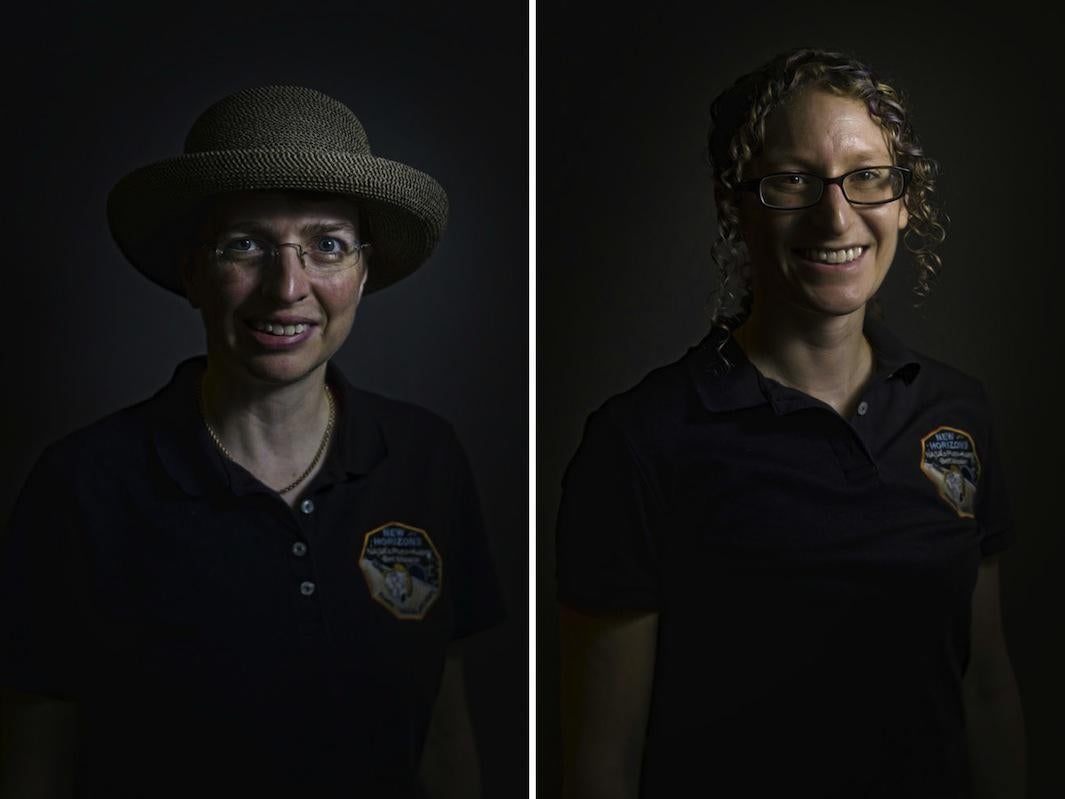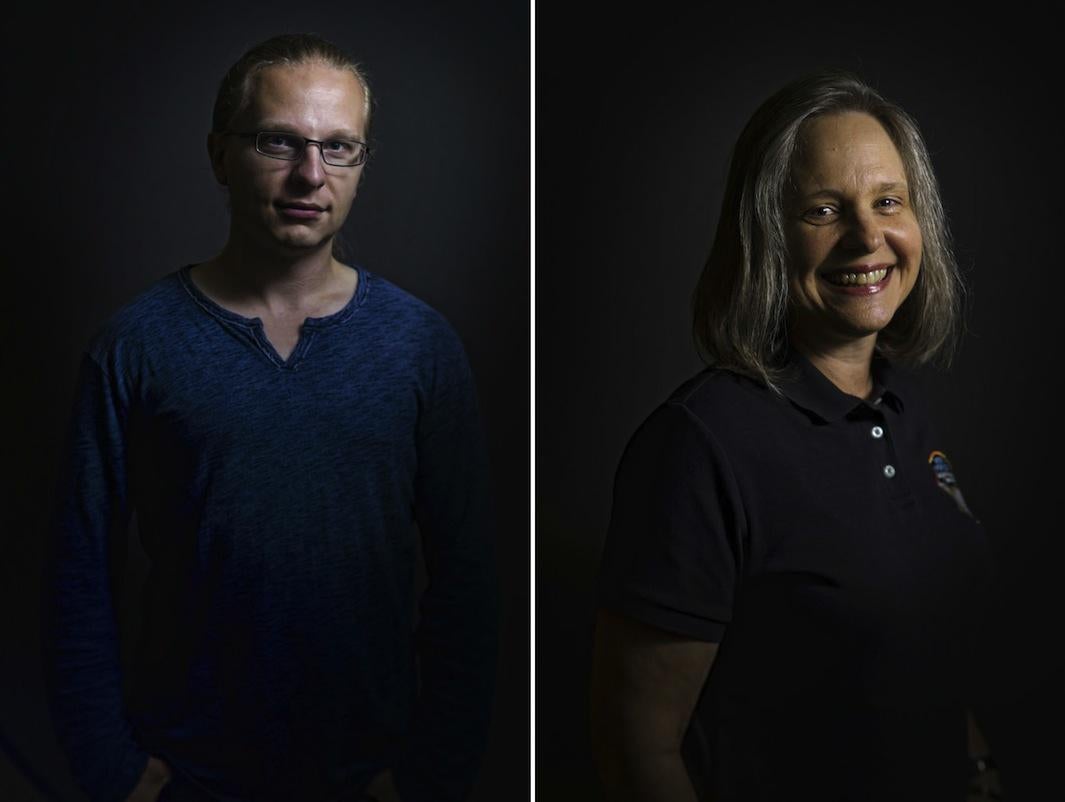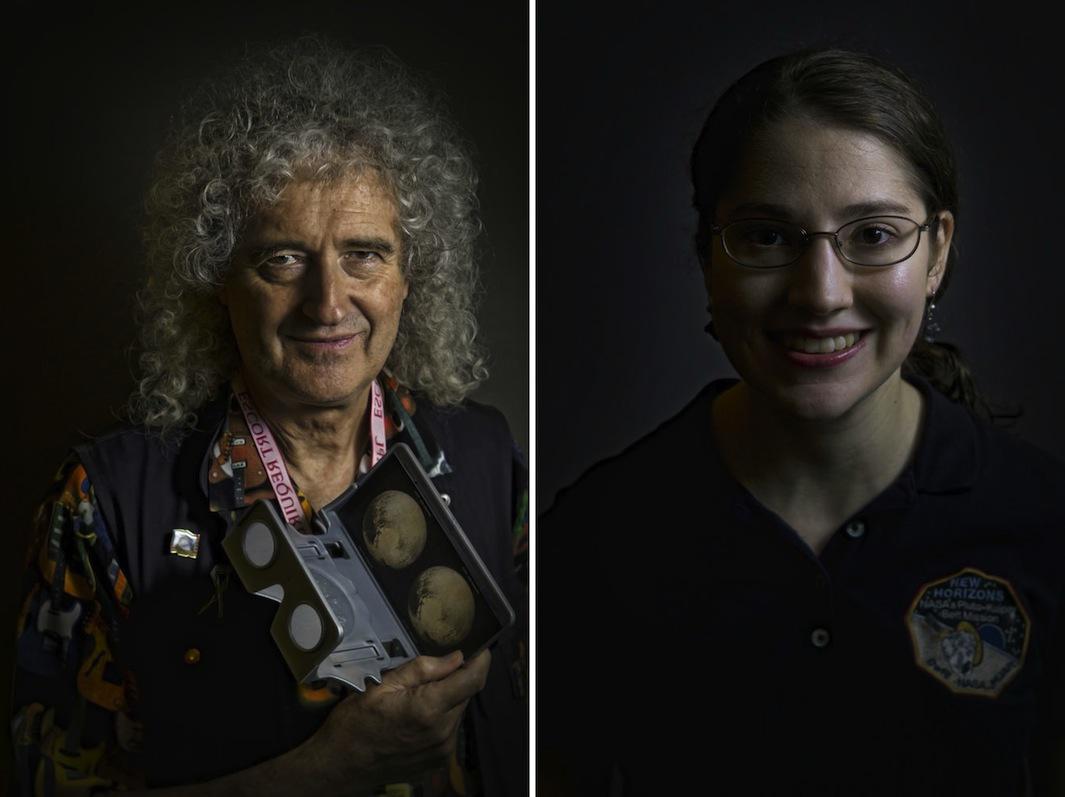 For Cassidy, who's loved science and space since he first watched Carl Sagan's Cosmos decades ago, photographing the team was the culmination of a lifelong passion. He was particularly excited to meet Yanping Guo, who calculated the entire trajectory of the spacecraft's nine-and-a-half-year, three-billion-mile journey. He was also pleased to photograph Brian May, the Queen guitarist and astrophysicist who collaborated with the team. But while each individual's contributions to the mission amazed Cassidy, he said he was most impressed by what they ultimately were able to make possible together. 
"The Pluto mission is not a spaceship that flew to Pluto and took pictures. The Pluto mission is an extension of the minds of these people. It's these people saying, 'Here's a question we don't know the answer to and we're going to figure it out.' That's what the Pluto mission is."
You can follow Cassidy on Twitter and see more behind-the-scenes images and text from his visit to the Johns Hopkins University Applied Physics Laboratory.