"I'm not interested in images that pacify. I'm interested in images that shake you up," said Jason Langer.
Langer's photos of London, which he took over a few weeks in 2008 while he was mounting an exhibition there, certainly fall in that latter category. Dark, romantic, and perplexing, they present the city as a labyrinth of mysteries and mirages, where things aren't always as they appear. Some of these are included in his new book, Twenty Years, which Radius Books will publish this month.
"The same themes run in all my work: Life, death, a haunting feeling, sexuality, the idea that being here is kind of an illusion, a dream. I generally photograph either people without recognizing their faces to project a kind of universality, or I photograph inanimate objects, mostly faces, which seem to be alive. There is a bit of a question of what is alive and what is not, what is really there, what is not," he said.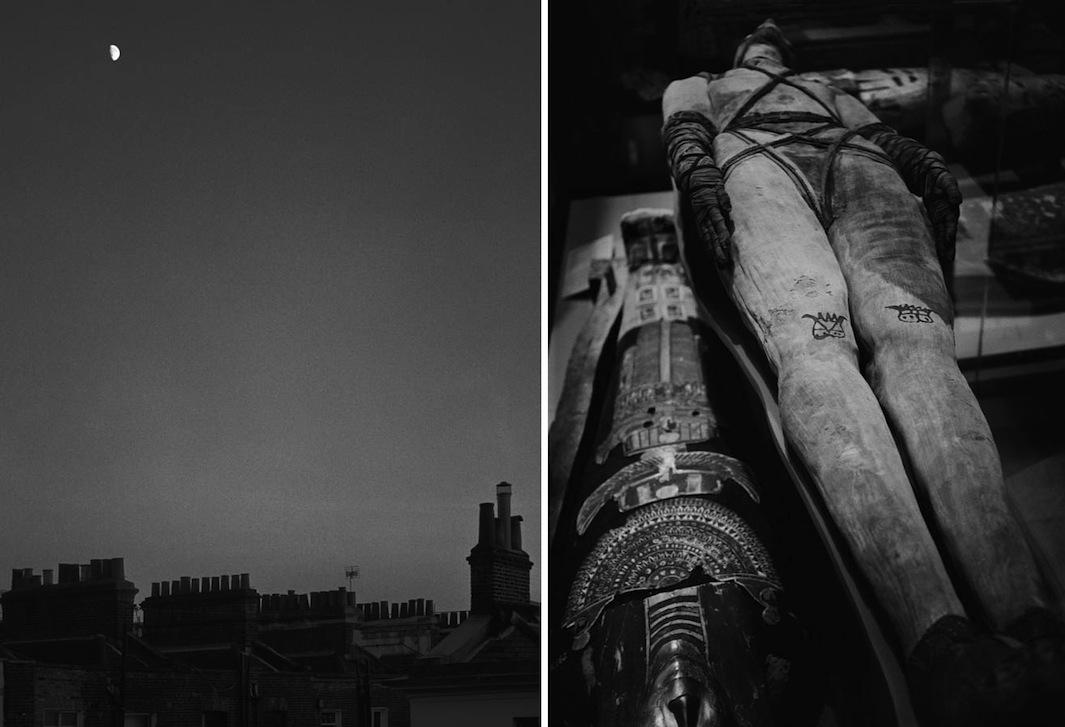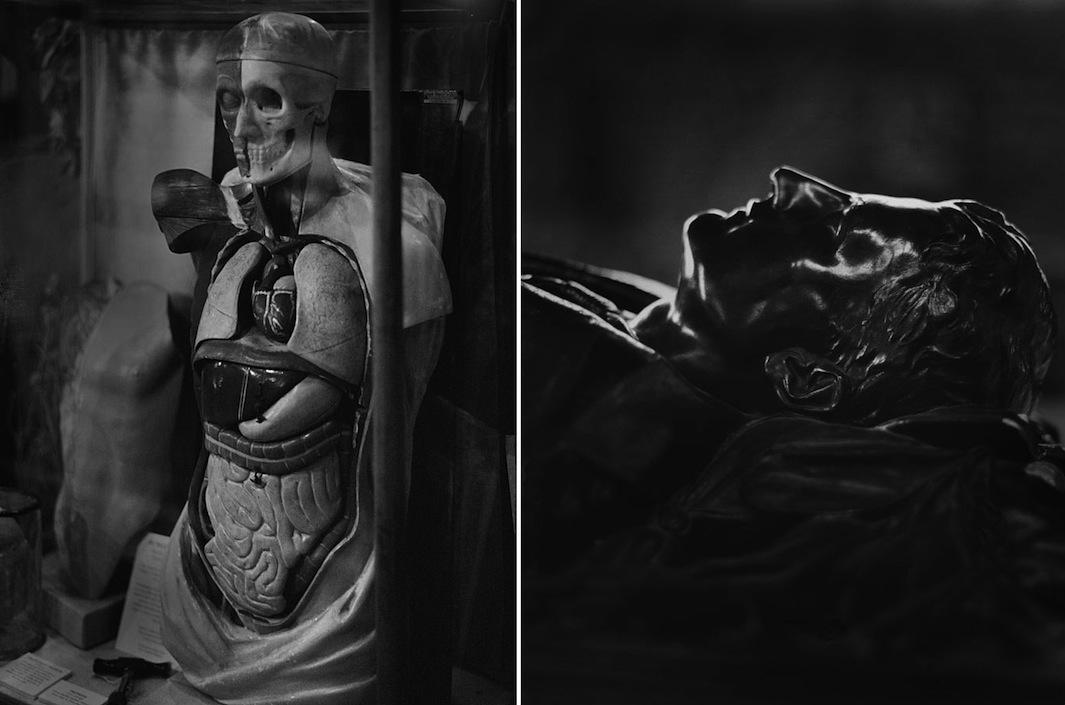 London, like the other cities he's visited, proved fertile ground. For the most part, he wandered in the heart of the city—in places like Fleet Street, Piccadilly Street, and Convent Garden—and photographed at dusk, when it was dark enough for shadows to emerge, but bright enough so that he could shoot using only natural light and without a tripod. Wherever he looked, whether he was at an old church, a market, or a museum, he found oddities and curiosities, things that spooked him as much as they intrigued him. While he often had a destination in mind, he found that the best photos happened in transit, when he least expected them.
"I was walking to Piccadilly and I came across a Turkish deli and there was a man smoking a cigarette and cutting meat off the rotisserie. So he had a big blade up and he was cutting meat off and he was smoking. It looked like a picture that could have been done 40 years ago," he said.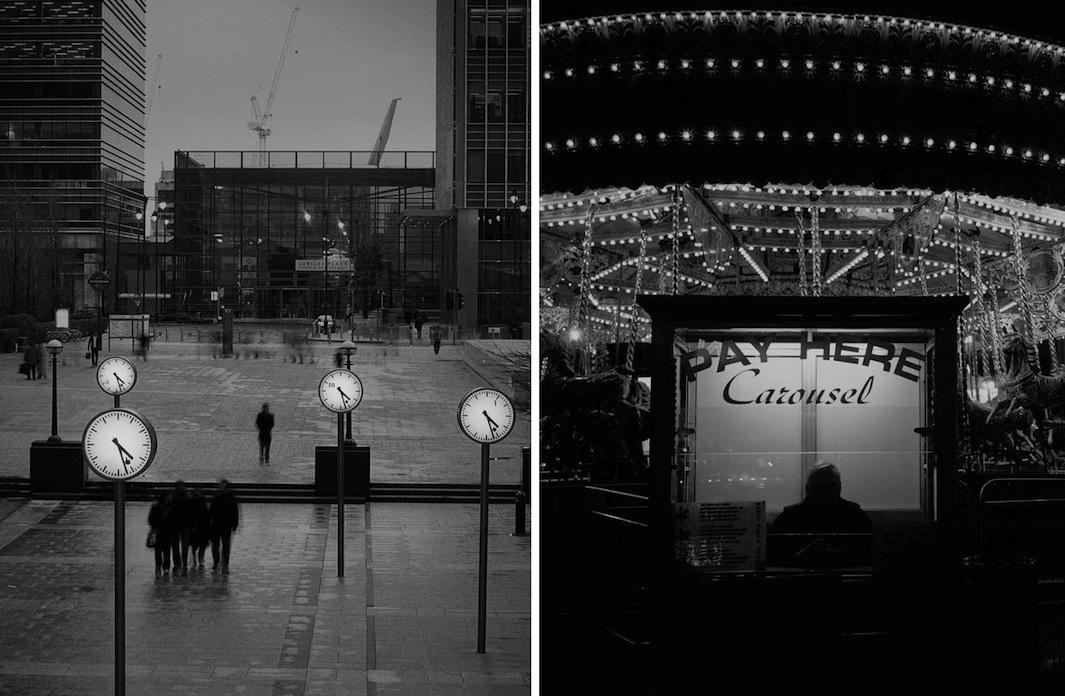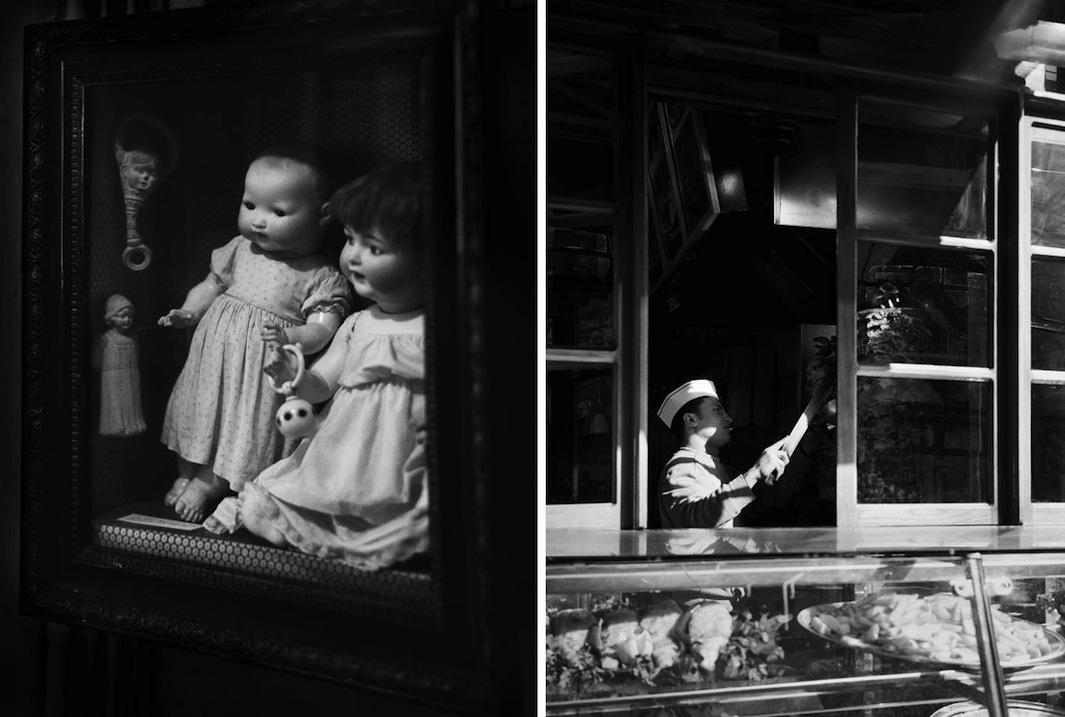 Langer started studying black-and-white photography in high school. He grew up in a small town but has been drawn to cities ever since his first visit to New York City. In the last 20 years, he's made photos like the ones you see here in cities all over the the world, from Berlin to Las Vegas. Everywhere he goes, he works with a consistent "photographic language" that he developed intuitively but that is influenced by classic black and white films like Frankenstein, The Day the Earth Stood Still, and Strangers on a Train. But unlike those films, Langer's photos don't create a narrative—and that's intentional.
"My work is best when there are many more questions asked than answered. So I like to leave a lot of loose ends and allow the viewer to finish the story on their own. I think that's how people get the most out of photography."