Ilvy Njiokiktjien isn't interested in celebrating her birthday. It's not just the planning, opening of gifts, and making certain to thank everyone—for her, being the center of attention is an overwhelming and unwelcome experience.  
It's not exactly the background one would expect from a photographer who, over the course of a couple of years, photographed 140 birthday celebrations, from a first to a 100th, in the Netherlands. The project, which became the book Cream Cake and Paper Chains, The Netherlands in 100 Birthdays that was published by Schilt, began when Njiokiktjien was named the national photographer of the Netherlands in 2013. The responsibilities that went with the honor were twofold: to create a body of work that represented Dutch culture and to act as a type of ambassador of Dutch photography.
For the photography project, Njiokiktjien decided to focus on the theme of family and from there narrowed it down to birthdays. She announced on national television that she was looking to find people to document and received thousands of emails, many of which she quickly realized wouldn't work.
"Dutch people like it when something is free," Njiokiktjien said. "They would get free pictures and some of them also wanted free advertising for their companies, so that was definitely one of the reasons they contacted me. I had to look hard to find the ones who wanted to do it to show Dutch culture."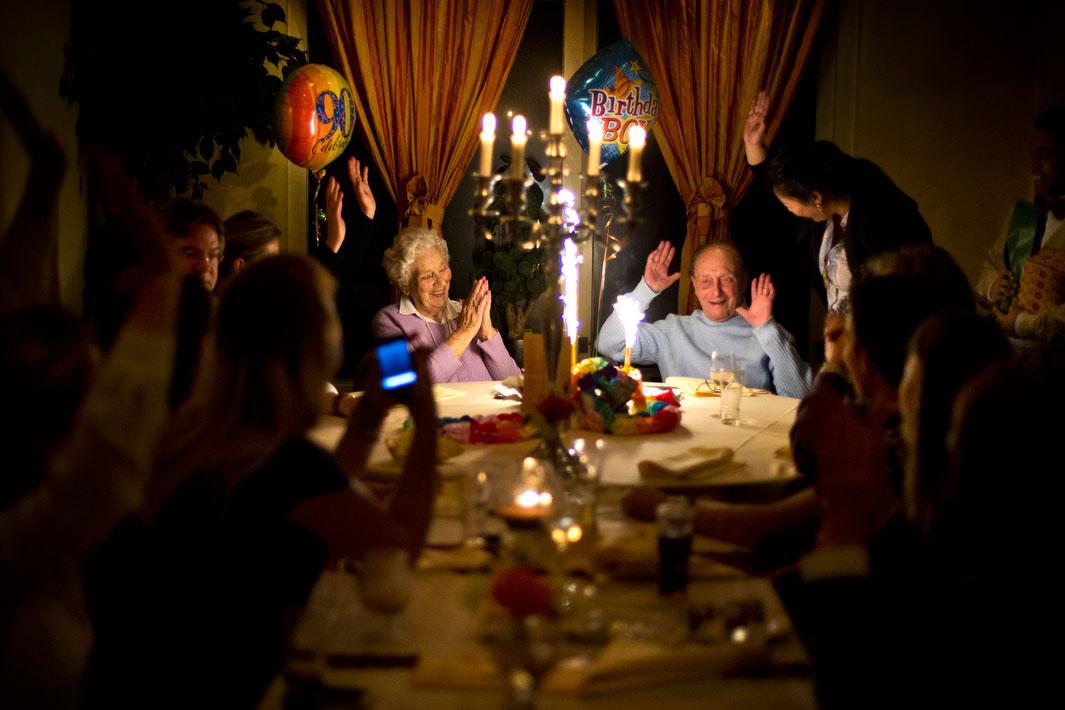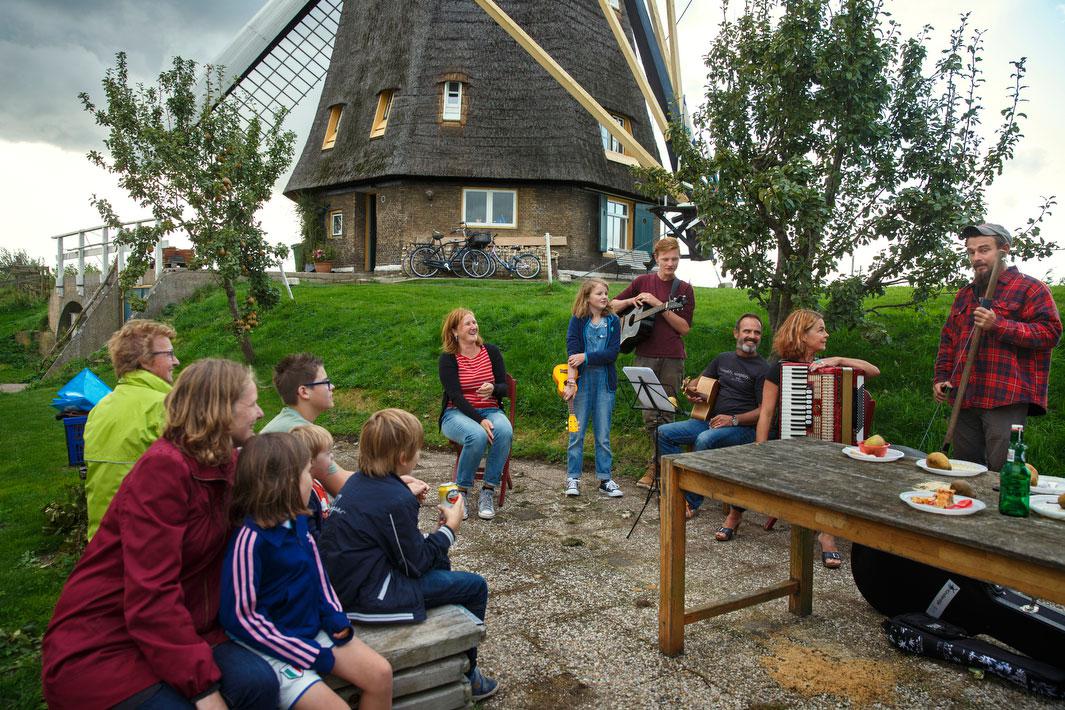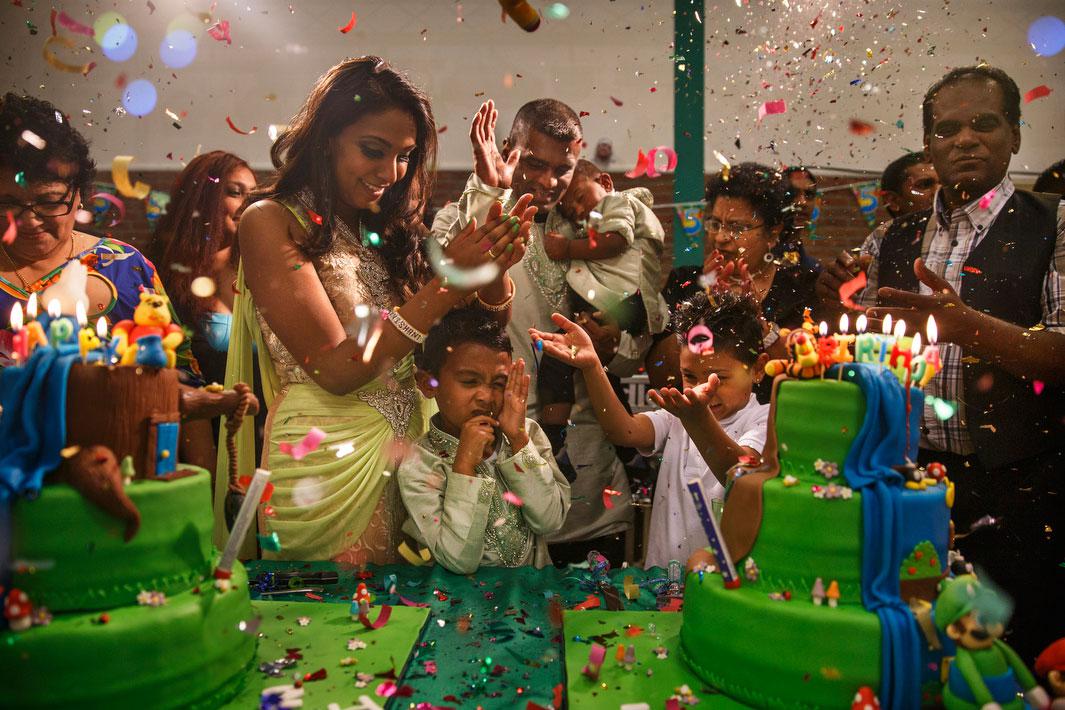 She quickly realized she needed to be extremely organized if she wanted to get as broad a look as possible of Dutch culture that covered heritage, economic status, location, and age. She went to the bureau of statistics, reached out through social media, and even went door to door trying to find very specific people.
"I made a big list on the wall, and I would just take it one person at a time," she said. "I would put it out on Facebook that I was looking for a Moroccan guy in the north of the Netherlands between age 40 and 50 whose birthday is in the next eight months, and it would be great if he were living on a houseboat."
To add further complication, most adults celebrate their birthdays on Saturday evenings while children often have parties on Wednesdays. Njiokiktjien quickly realized her initial goal of photographing 100 birthdays over a year would be impossible. She also had to find the right parties to attend, although she knew she wanted to include a few popular events such as swimming or bowling parties for children, fancy diners for adults, and a surprise party.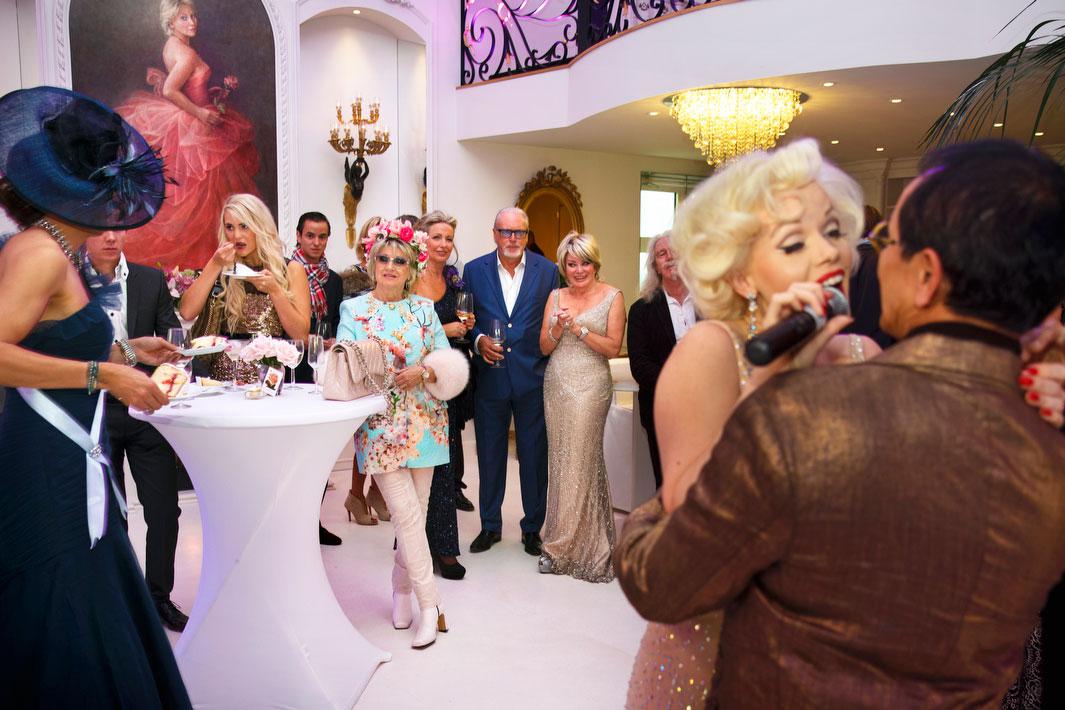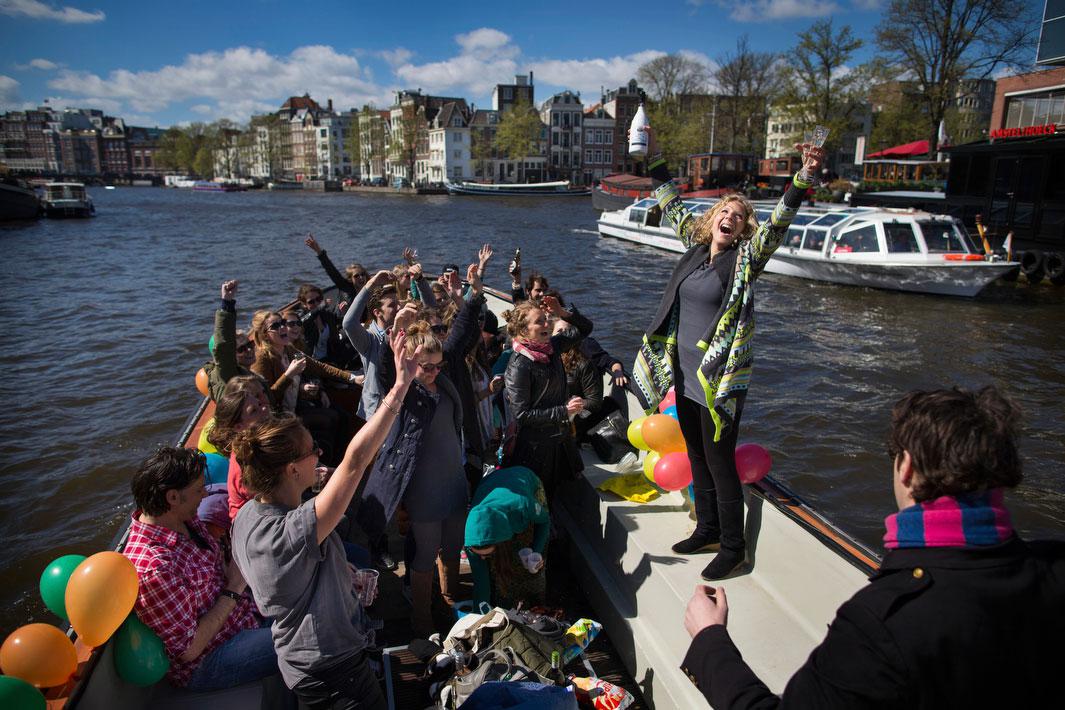 Like many Dutch people, Njiokiktjien said once she left her parents' home at 17, she essentially stopped having lavish birthday parties.
"When I lived in America, I thought 'these people are so outgoing, so different from Dutch people,' " she said. "Dutch people don't invite a lot of friends over to help celebrate; they like to keep things to themselves a little bit."
Around the time she finished the book, Njiokiktjien turned 30; her boyfriend threw her a surprise party.
"I wouldn't have celebrated it myself," she said. "That was the feeling that came to me while I was photographing the parties: Why do they want to celebrate?"