Ian Willms has always had a bit of wanderlust. His desire to see the world has informed his photography, whether he is taking a literal journey retracing Mennonite ancestors around Europe or an emotional one with his ailing father.
It's unsurprising then that the Canadian photographer is also a fan of Jack Kerouac and the Beat poets. Inspired by the writings and philosophy of the Beats, as well as the bus travel found in the songs of the Delta blues musicians, Willms decided to work on cross-country project. In 2013, coincidentally on the eve of the 100th anniversary of Greyhound, Willms and a friend traveled from New York to Los Angeles, taking pictures and recording audio along the route.
Willms writes a bit about his Greyhound experiences on what would become the series "The Hound": "A man told me about the parasites that the government puts in your brain to control you. Someone snorted coke off a toilet seat while I took a piss in the next stall. … A man told me he was headed to Phoenix because no one there would know him. … Someone had a grenade in their luggage so the bomb squad shut down the bus station in Atlanta."
Things were going well until the duo arrived in Oakland, California, when, while looking for a place to eat, they were robbed at gunpoint.
"It was brutal," Willms said. "All of our gear, her audio, my photographs were stolen … it was a hard lesson in archiving that's for sure."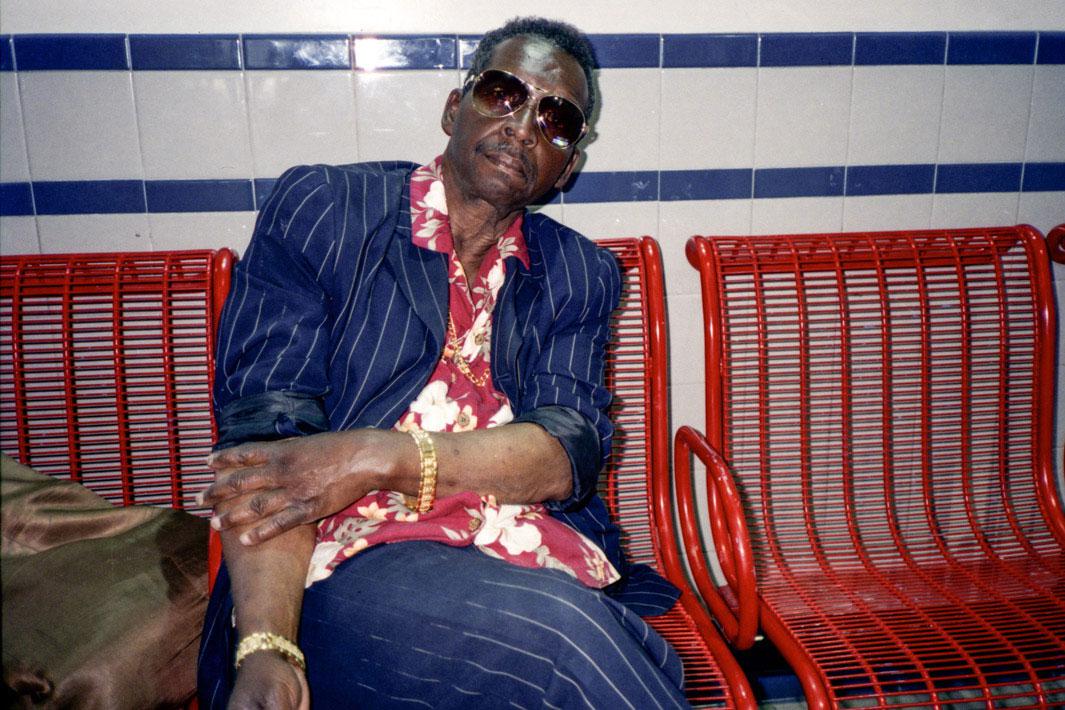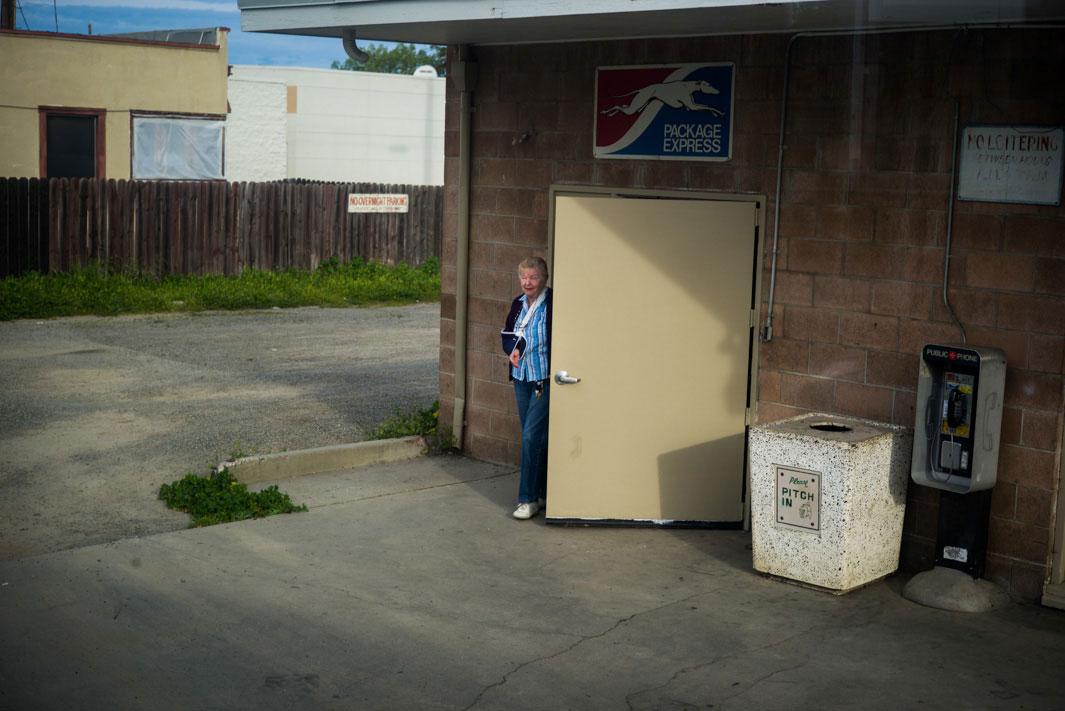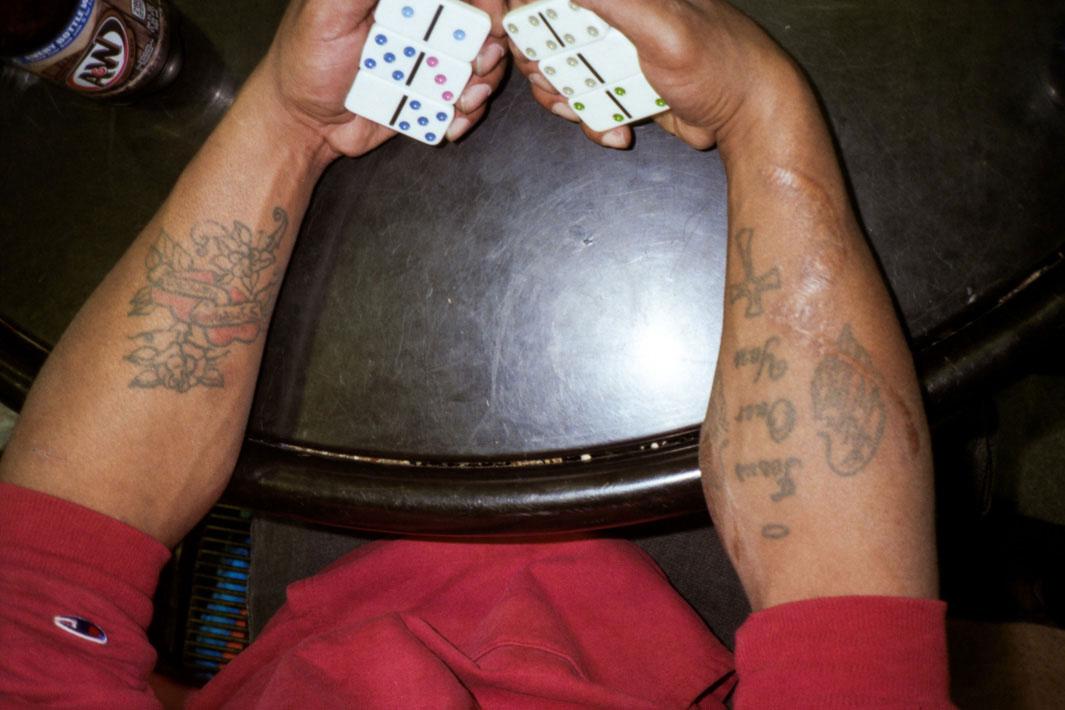 A series of serendipitous events while the duo were in San Francisco, including a stay at Mother Jones photo editor Mark Murrmann's apartment, a visit to the Beat Museum, and a dinner with a fellow photographer encouraged them to continue with their plans and to get back on the bus. Willms also ended up finding a Nikon point-and-shoot film camera in a thrift store for $7 (it still had half a roll of used film inside) which would change the work from a clean digital aesthetic toward what he calls a "gritty, snapshot look of the 1980s."
They traveled back to Toronto by bus, moving around "the creamy center of America" through Utah, Kansas, and Minnesota. Willms would only photograph while they were either at a Greyhound stop or within a kilometer of some type of Greyhound structure. Although Willms would often spend hours traveling with people only to chat with them for a few minutes before taking their pictures, he said meeting people wasn't really a problem, depending on your hobbies.
"Depends on whether or not you smoke," he said. "Those [smokers] are really the chatty Kathys, hacking darts together, talking about whatever … sometimes it could get cliquey."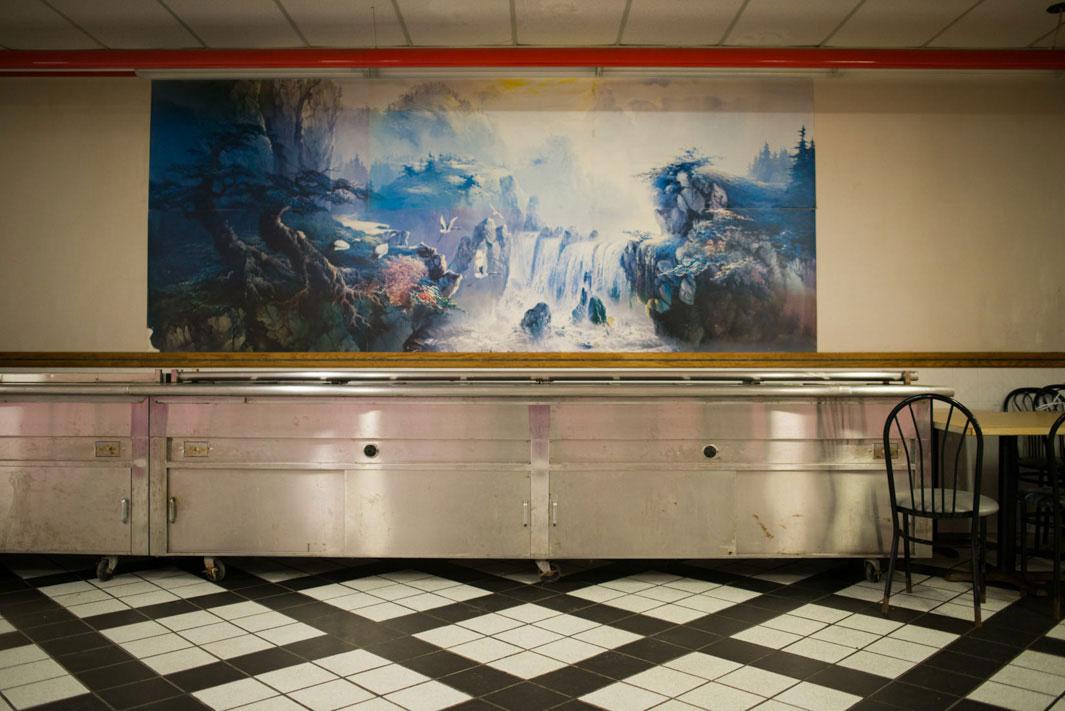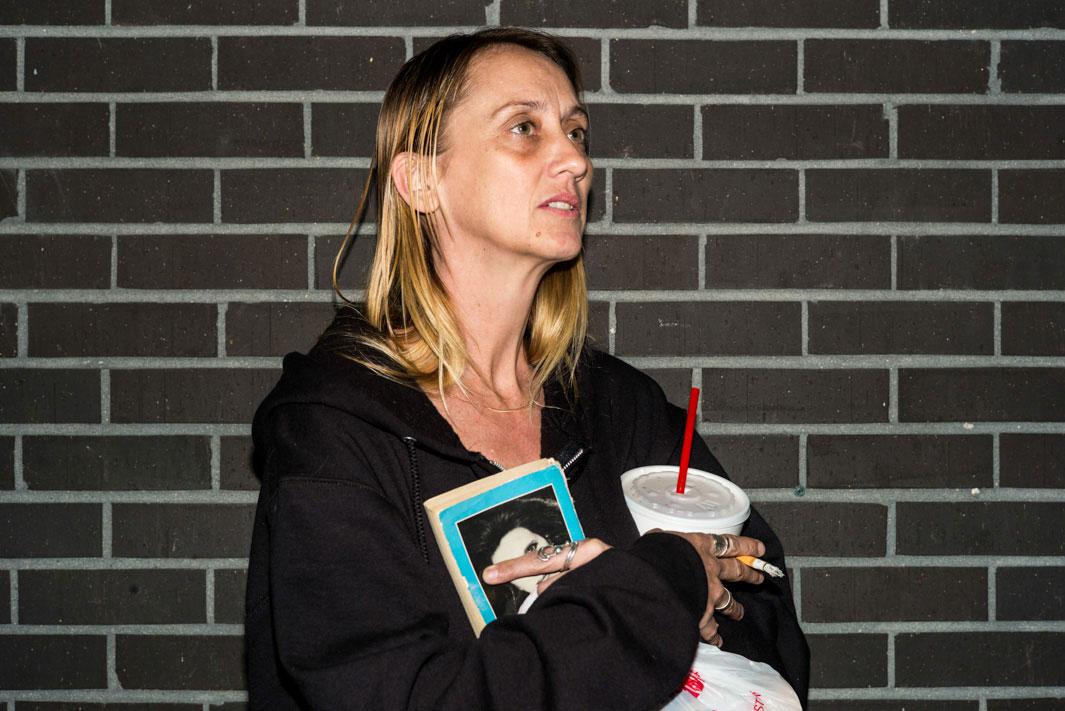 He added that the talkative nature of Americans made taking pictures a lot easier.
"That is something I admire about the Americans, they're much less reserved than Canadians, they're more extraverted; sometimes it can be annoying, but I think it's admirable."
Although it isn't the intention of the work, Willms provides a snapshot of an economic class of people who are often marginalized and whose role in America is uncertain. "I'm not trying to say something about America, but at the same time you can't help but look at this part of American life and think about it."
One thing he was able to think about a lot while traveling was the mode of transportation itself.
"Greyhound has this feeling of being from another time; no matter how many coats of paint they put on those busses, no matter how many times they mop the bodily fluids off the floor of the station, it's still going to be that stinky, brown-stained Greyhound and you're not going to change that.
Willms is a founding member of the Toronto-based photography collective, Boreal. You can follow him on Instagram @ianwillms.