Before the 20th century, manufactured black dolls were virtually nonexistent. In the 1930s, they were still tough to find in major cities. For decades, if black American parents wanted their children to have black dolls, the only way was to make them. Today, these dolls are treasured examples of American folk art.
Deborah Neff has been buying these dolls from flea markets, auctions, high-end antique shows, and dealers for decades. Her collection is the best in the world. The book Black Dolls, which was co-published in April by Radius Books and the Mingei International Museum, features Ellen McDermott's photographs of more than 100 dolls from the collection.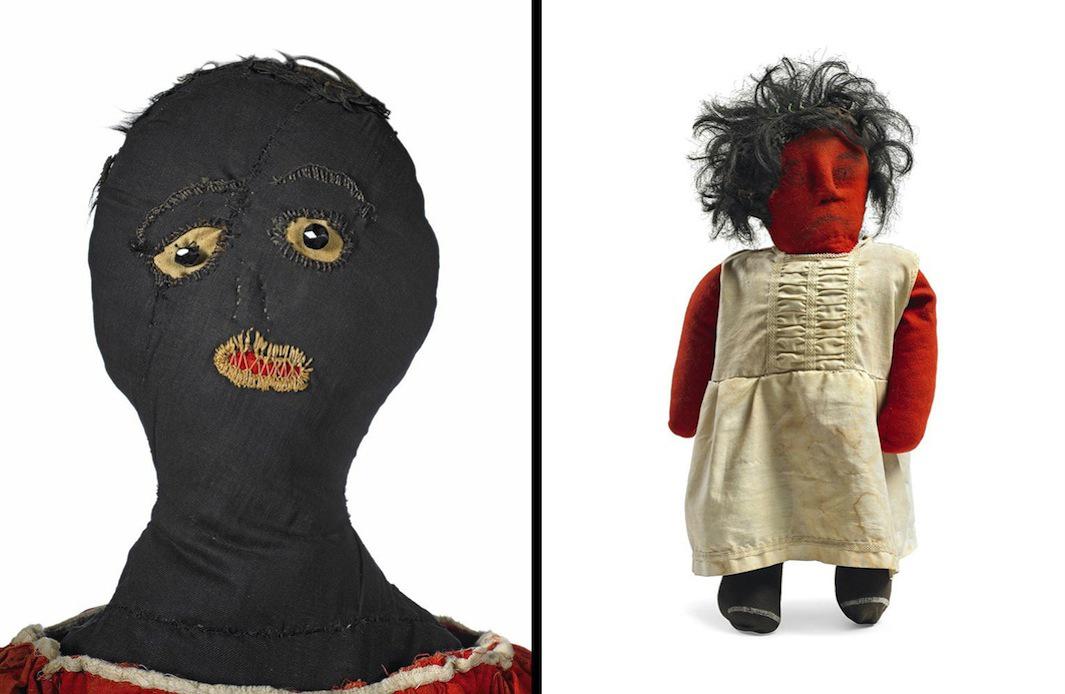 Neff already had an interest in handmade dolls before she bought her first black doll—a leather doll with shoe-button eyes, an embroidered mouth, and facial creases formed with bent nails—in the 1990s. "I sometimes imagine a saddler or boot maker creating him out of scraps at the end of a workday. He is not in the book—somewhat decrepit and not particularly photogenic—but I like him a lot. He's a survivor," she said via email.
The earliest dolls in her collection date to the Civil War era. Besides two 1970s dolls from the self-taught artist Nellie Mae Rowe, Neff's collection ends after 1940. "What happened after 1940? First, commercially manufactured black dolls became more widely available and affordable. Second, handmade dolls tended to be increasingly cute, and cute dolls don't appeal to me. Third, the doll makers' resourcefulness that does appeal to me tends to be absent from later handmade dolls," she said.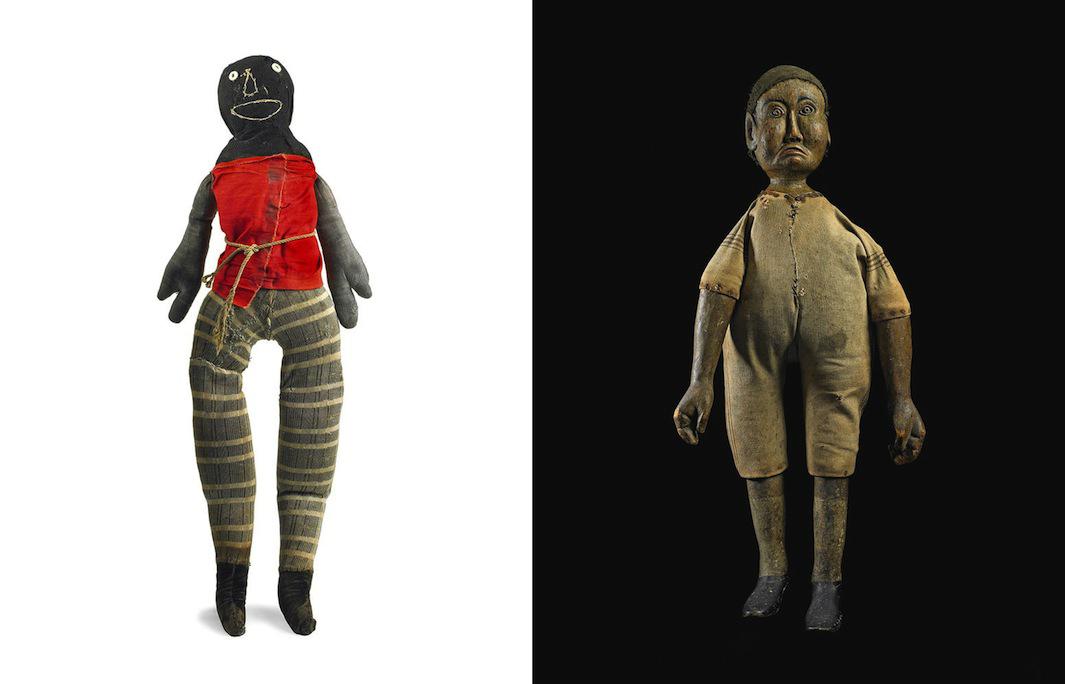 With the exception of the Rowe and Leo Moss, the makers of the dolls in the book are anonymous. As a result, Neff can't say with certainty that black Americans made them though she and the book's editor, who is an expert in American vernacular art, believe that is the case. In her research, Neff couldn't find any photos of black children playing with black dolls. She did, however, find photos of white children playing with black dolls.
"This is perhaps not all that surprising given the presence of African-American servants in many white homes at the time and the deep attachments children tend to develop to their caregivers. How common it was for white children to play with black dolls, I don't know. Were the dolls in my collection played with 'mostly' by African-American children? Unfortunately, I can only say I wish I knew," she said.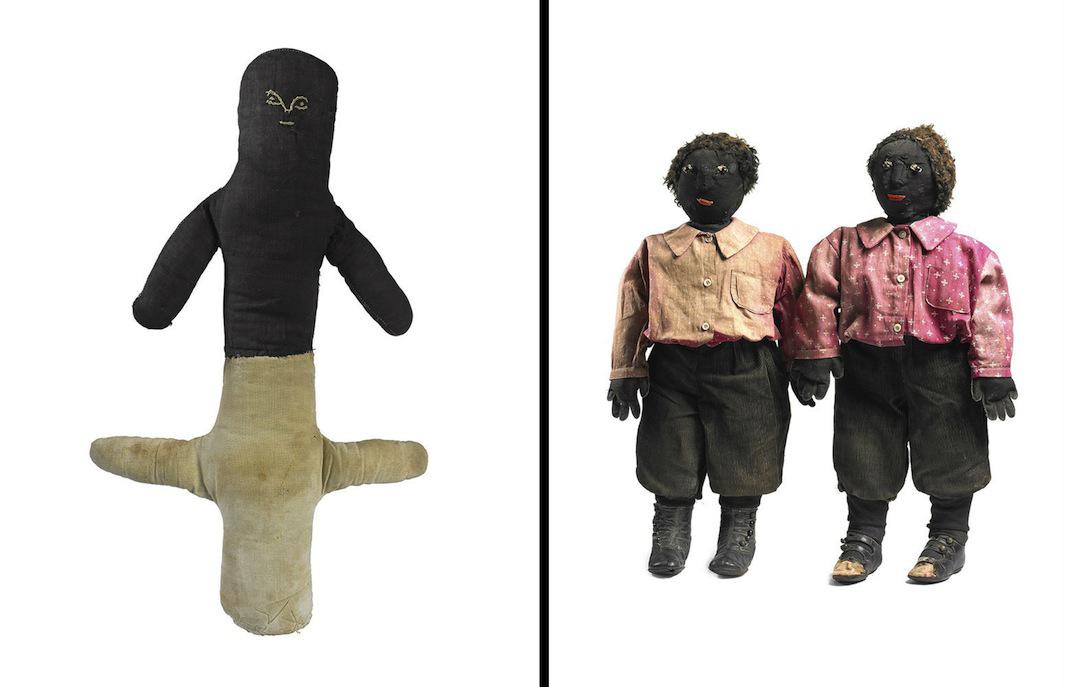 While some questions about the dolls may never be definitively answered, one thing that Neff can be sure of is that their makers were resourceful. To stuff them, they used whatever materials were on hand, including rags, straw, sawdust, raw wool, cotton, cork, and pieces of twisted metal. The heads and outer bodies are made of socks, stockings, wood, and coconut shells among other items. A few dolls are constructed over manufactured white doll bodies.
"What I think is most noteworthy about the dolls are their differences, how each is a unique exercise in improvisation. There is nothing 'cookie cutter' about them."