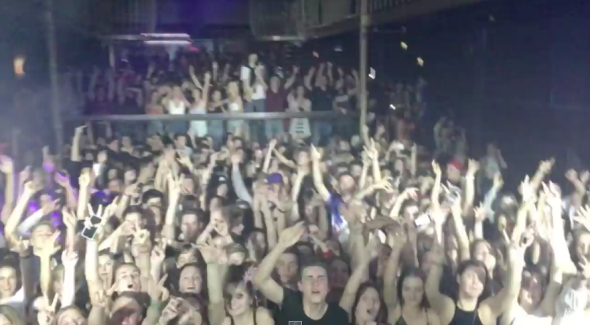 Comedians have spent years making fun of the effect that a simple build-and-release bass drop has on EDM fans. Everyone from SNL to Key & Peele to Ylvis (remember those guys?) has made a sketch about the power of this simple musical gimmick. But now—in what has instantly become my favorite new meme—DJs are having some fun with the whole thing themselves, right at their own shows.

The prank? Replacing the bass drop with the earth-shattering sounds of … Spandau Ballet's 1983 hit "True."
The video above, from the appropriately named Australian DJs Mashd N Kutcher (I guess their fans should have guessed that they might get Punk'd?) has started going viral this week—and, as Stereogum points out, this meme has actually been picking up steam for a while.

Here is a video of the Canadian EDM duo Adventure Club pulling off the same prank last year, this time with "Turn Down for What":
And another from a DJ at Toronto's Uniun Nightclub—same build, same smooth, new-wave "drop":
In case any other DJs wants to try the same thing, I'll just point out that DJ Mallon, who pulled off that last prank above, has also uploaded his "Turn Down for Spandau" edit for download.
---