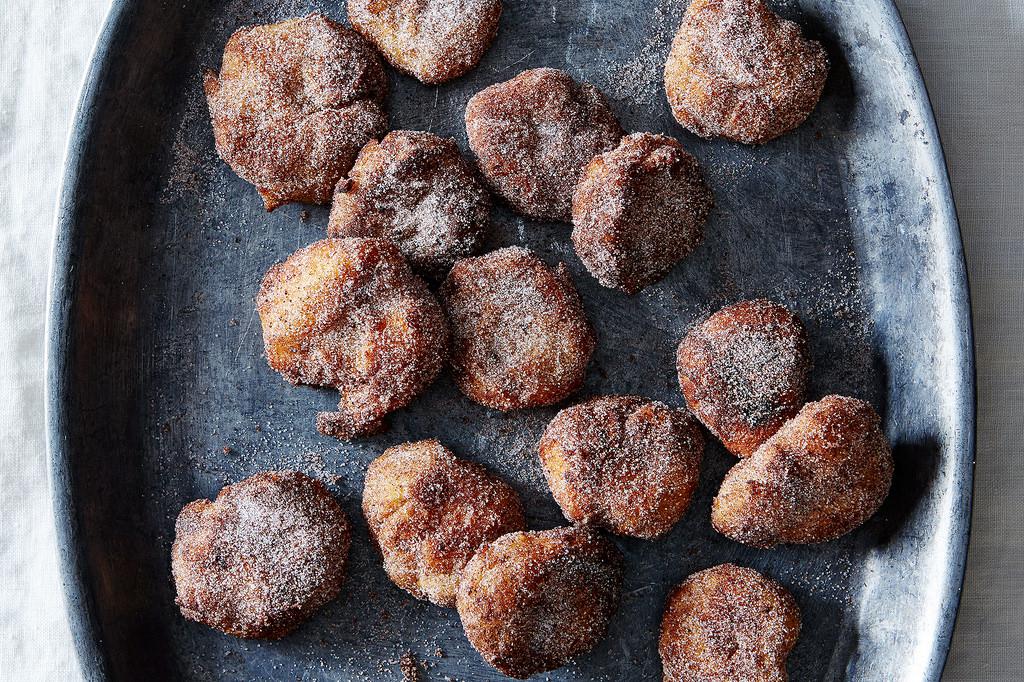 This post originally appeared on Food52.
I want Mexican hot chocolate in all of the forms. Probably because it was introduced to me in an already-riffed state — as a milkshake, at my college burger joint of dreams — I have always considered the flavor combination something worth playing with. Chocolate is addictive enough, but when its richness is balanced out with a hit of cinnamon and a sleeper kick of chile, good luck ever ordering any other type of milkshake again. Or buying a normal candy bar. Or eating normal tortilla chips. You get it. 
Taking this power trio to churros was only a matter of time. The time was last week; the result was just as trophy-worthy as I'd imagined. Fried dough rolled in sugar (or dipped in chocolate, if you're doing things the Spanish way) is tough to be improve upon, but that subtle hit of spiciness cranks an already great dessert up to eleven. Is there anything chocolate-cinnamon-cayenne can't do? 
(I mean it. If you find something, let me know.) 
Note: The most distinguishing feature of a churro is its long, fluted shape, but long, fluted pasties are hard to stuff into small Tupperware containers and hoard in front of "30 Rock." Small adjustments were made to account for this priority of mine; namely, these are churros in the shape of cookies. You're welcome world.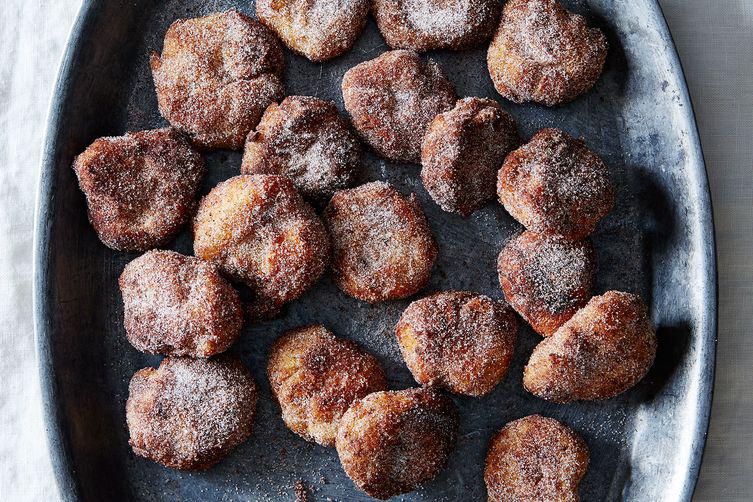 Mexican Chocolate Churro Rounds
Makes about 2 dozen
More from Food52:
Could Samosas Be the Perfect Appetizer?
The Craziest Thing You Can Do With a Potato Chip
Strange But Good: 8 New Things to Do with Tortillas
How to Shape Pretzels
A Mexican Feast
The Cure for the Common Sweet Tooth
---