The number of women around the world who have been victims of acid and fire attacks is hard to determine since many cases go unreported. Many times the result of gender-based violence, the effects of the attacks are devastating. The women are often blinded, maimed, disfigured, and left to survive with the physical damage and overwhelming psychological scars.
Four years ago, Ann-Christine Woehrl wanted to give voice to women who had been victims of those attacks and other forms of violence to shed light on their struggles, their hope, and what Woehrl called "their heroic strength." The work, a mix of portraits and documentary imagery, includes women from six countries: Bangladesh, Uganda, Cambodia, Pakistan, Nepal, and India.
Woehrl began the project in India when she visited with doctors in a hospital who were treating the physical damage to the women caused by attacks. While witnessing firsthand the pain and suffering left an impression on Woehrl, she wanted to learn more about how these women would rebuild their lives and cope with the emotional fallout after being released. The photographs she has made since then are part of her series "In/Visible," which was was also published as a book last year by Edition Lammerhuber.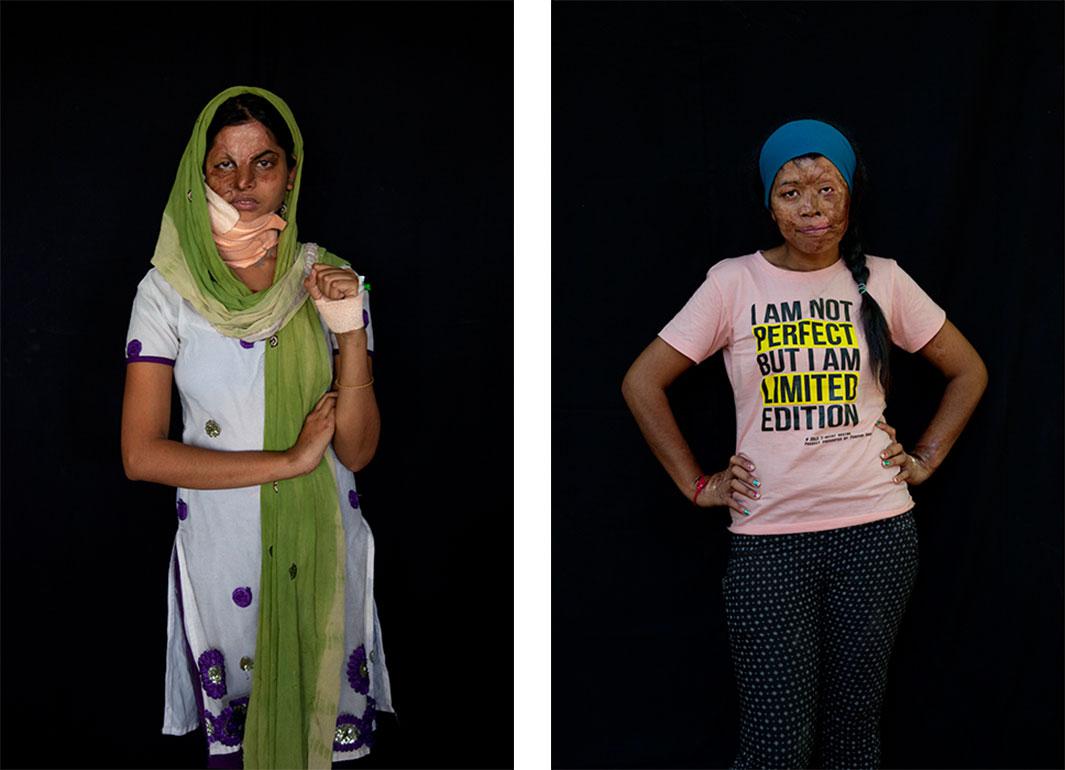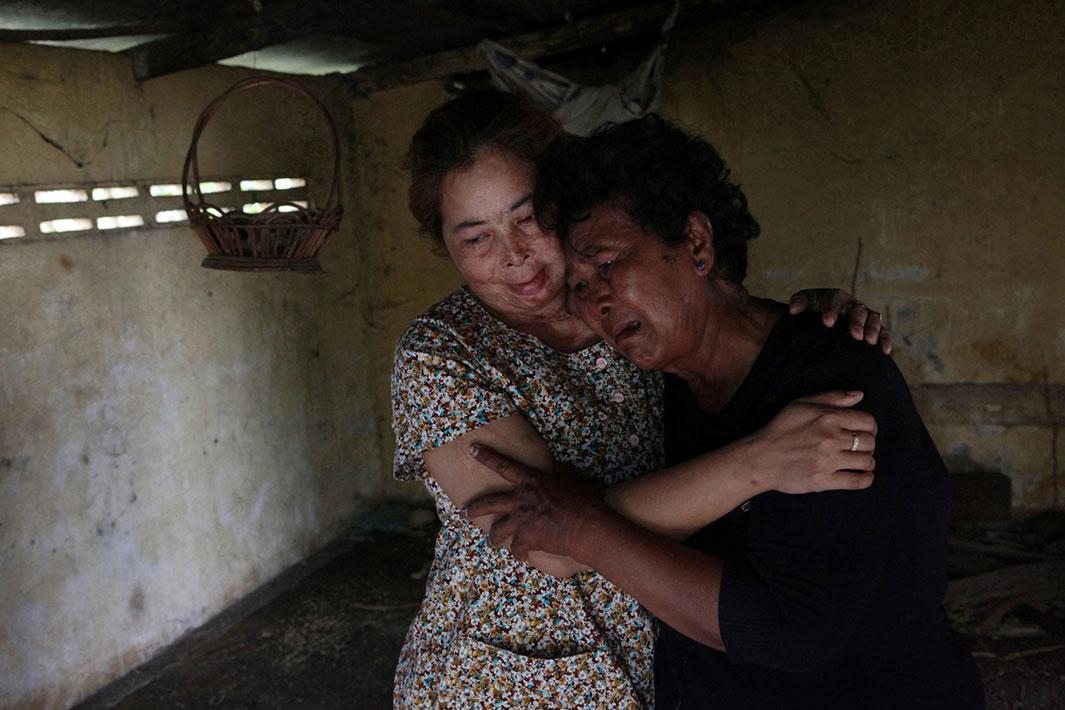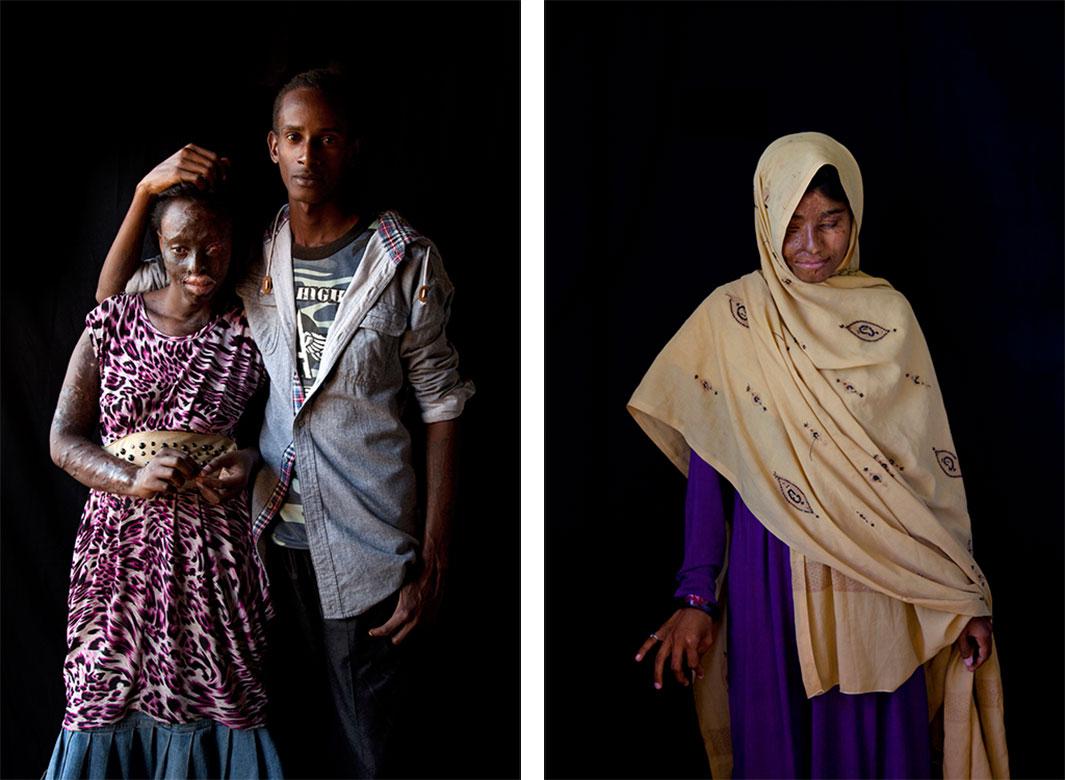 To begin, Woehrl contacted local NGOs. They helped her communicate with women when language was an issue and also to help build a sense of trust around Woehrl's project. She also felt her willingness to listen to the women's stories, many of whom felt a strong sense of shame or who had become a burden to their families, added to that trust, although she was sensitive to their situations. 
"I didn't want to bring back bad memories for them," Woehrl said. "But [talking] can also be liberation, a relief when you can express yourself."
Woehrl focused on victims of acid and fire attacks as well as women who had tried to commit suicide because they felt trapped in violent situations. She took their portraits on black backgrounds—she felt a safe color would allow the women to show them in the manner in which they wished to be seen.
Working with the women and getting to know them also helped Woehrl overcome her own hang-ups about communicating with people who are often seen as outcasts in society. "You see the person, it's not about the appearance anymore," she said. "When they speak about their trauma, there are moments when you have to keep your strength and not pity them and just be encouraging, to acknowledge them. It just made me humble about life and filled me with an admiration about the survival of these women."
"I feel so grateful to be in photography and to have a sense of what I'm doing, not just about fulfilling my own creative language; I feel a responsibility for these women. … I realize I'm doing this to give a platform, to make them visible and to give them a voice to express themselves."

"In/Visible" is on view at Galerie Fait & Cause in Paris through July 18 and Museum Natur und Mensch in Freiburg, Germany, through Sept. 20.