While taking a photography class at Los Angeles City College, Lauren Everett was given the assignment to shoot five portraits of people involved in a specific subculture. At that point she had only seen The Rocky Horror Picture Show a few times as a teenager, but a friend's roommate had been involved with it for years.
"I remember thinking it was fun and also really adult because I was so young," she recalled. "I was like, oh, what was that about?"
Six years and hundreds of portraits later, Everett has published a book, People Like Us, which includes images of members of "shadow casts" around the country. The cast members dress up as characters in the film and recreate what's happening on screen. This September marks the 40th anniversary of the release of the film, whose cult following is traced back to 1976 at the Waverly Theatre in New York when Louis Farese, a kindergarten teacher from Staten Island, screamed to the character Janet, who was walking in the rain, to "Buy an umbrella, you cheap bitch." Dori Hartley is credited as being the first person to come dressed as a character, in 1977, as Frank-N-Furter, setting off four decades of the theatrical/cinematic experience. Everett notes today, the film is regularly playing on 86 screens in the United States and 10 overseas.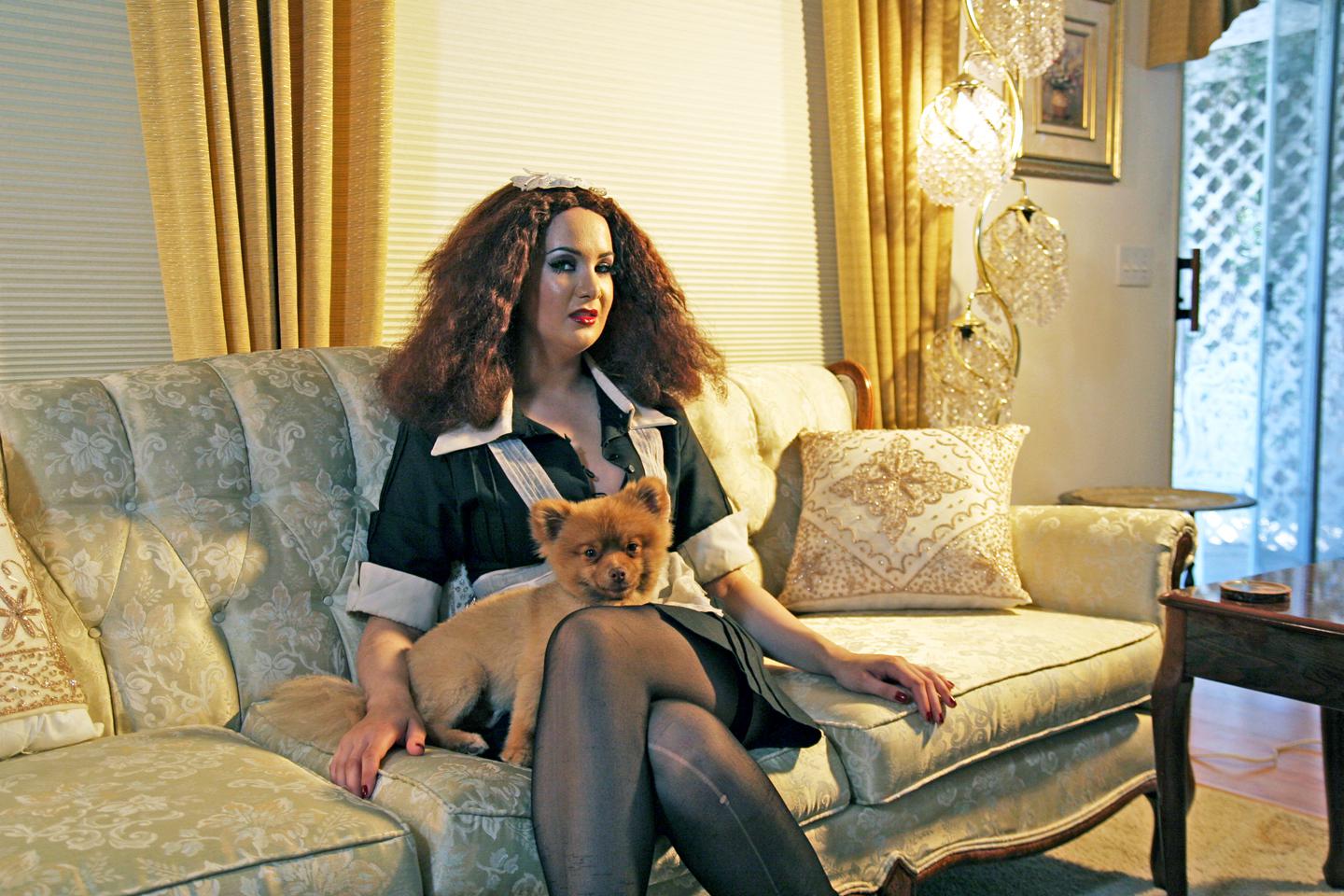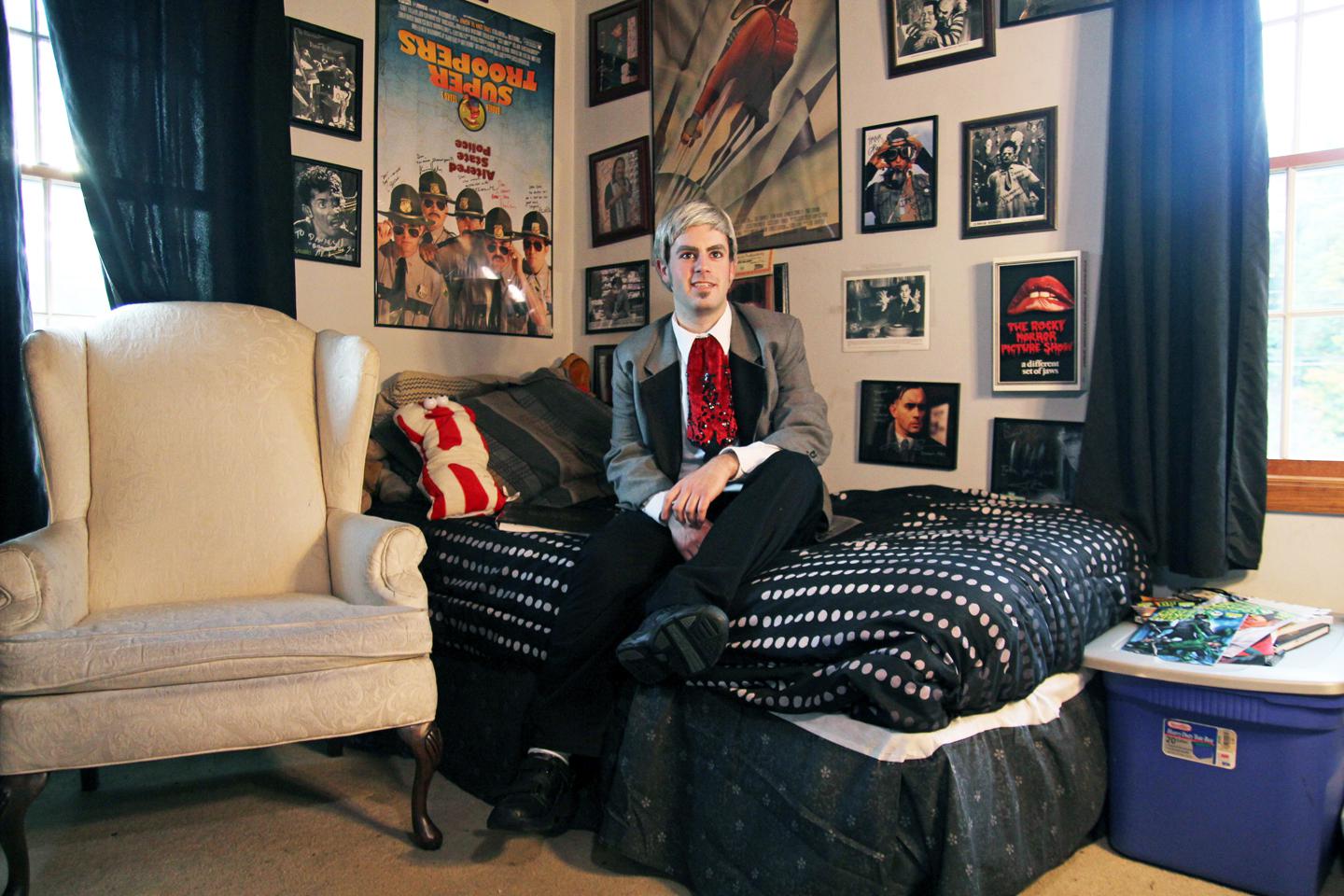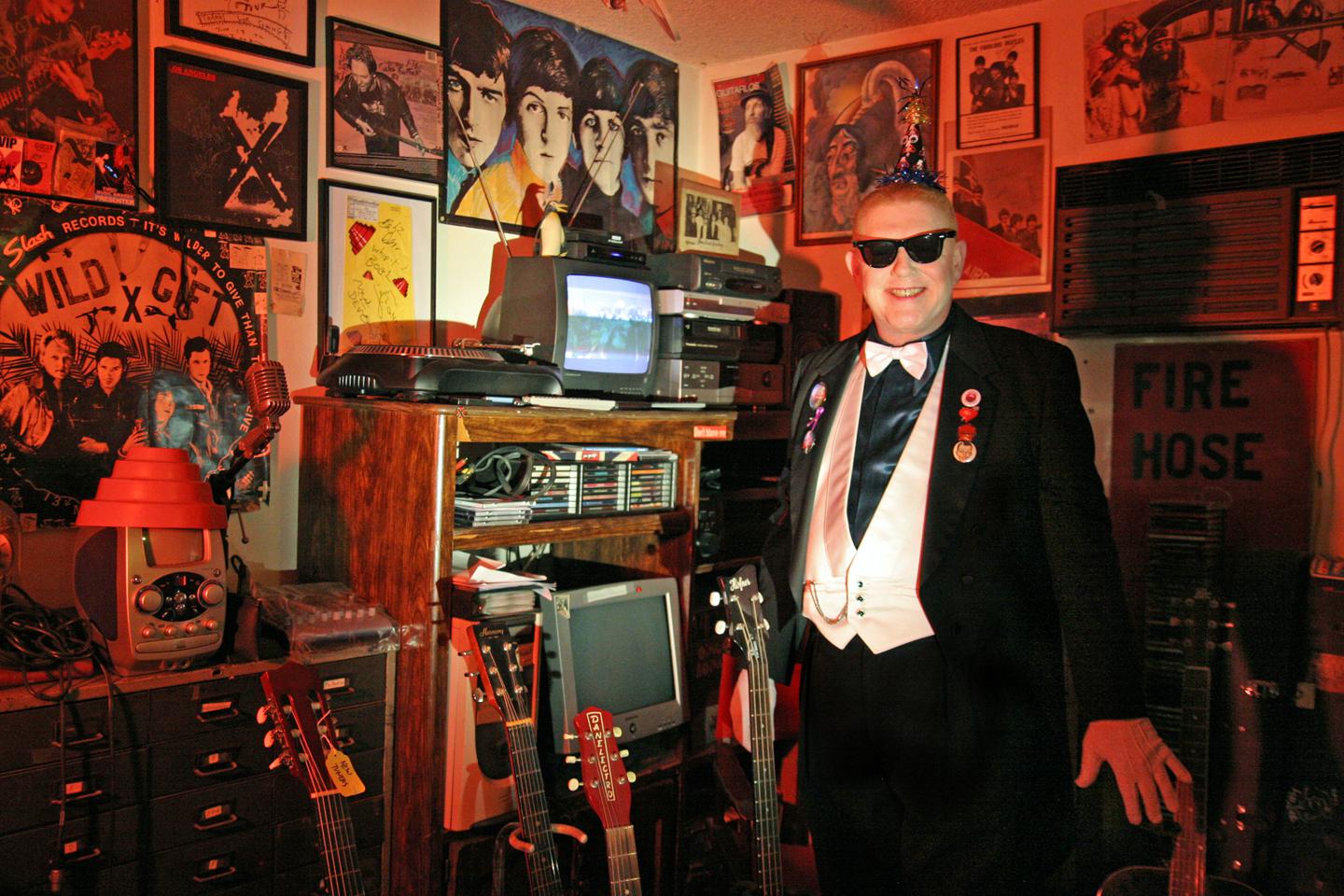 Everett traveled to 10 states around the country meeting various cast members and photographing them in their homes as well as during their performances. She met people who had only done a handful of performances and others who had been a part of the show for 35 years.
"This is not just a project about fans of the film," Everett said. "This is a project about creating a community where people are accepted, especially people who feel like outcasts and feel like they have no one else to turn to or perhaps don't even have a family that's supportive of them and this Rocky family becomes their family."
To keep within her budget, Everett would travel around the country staying with friends and then taking portraits of cast members in the area, sometimes up to 11 a day.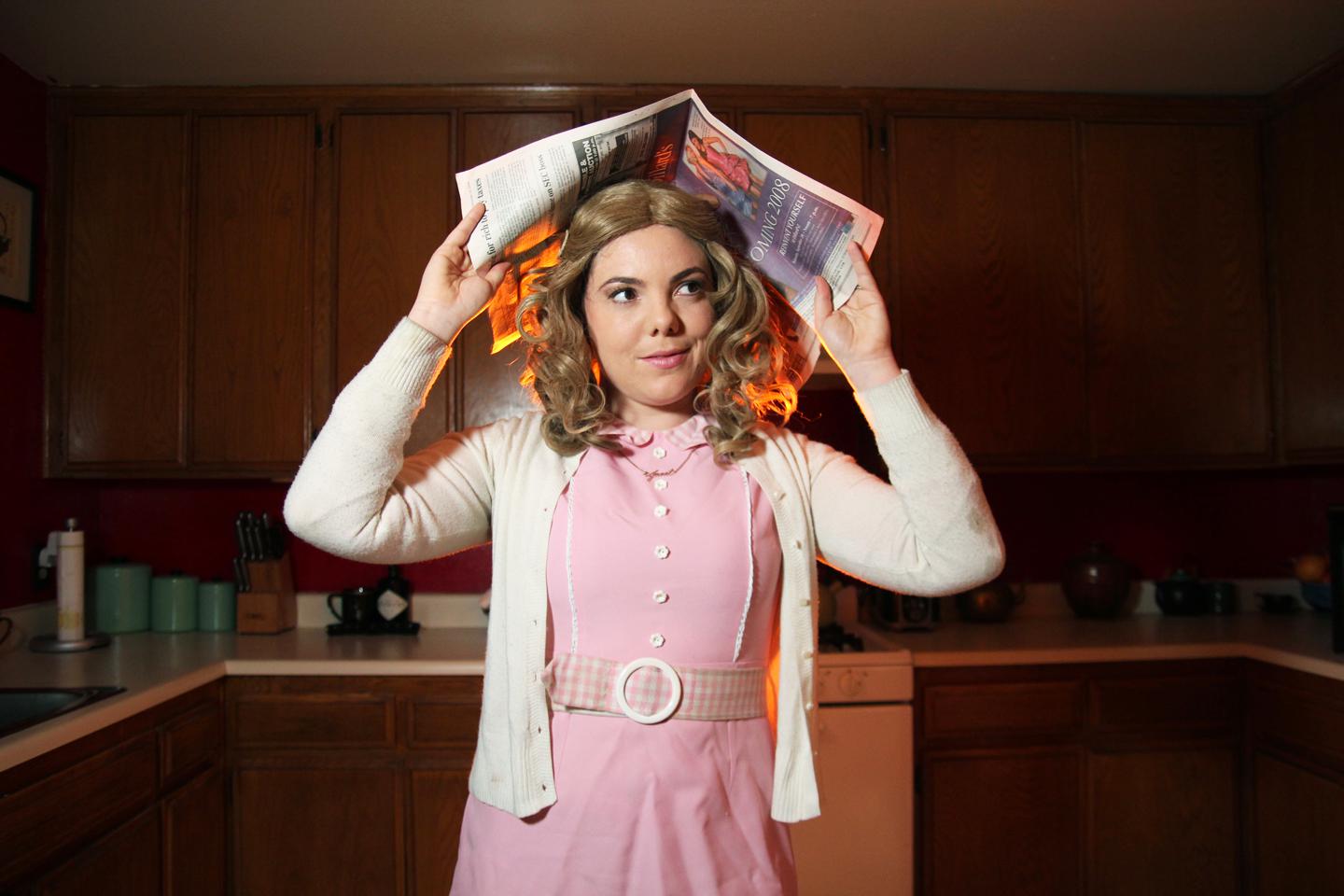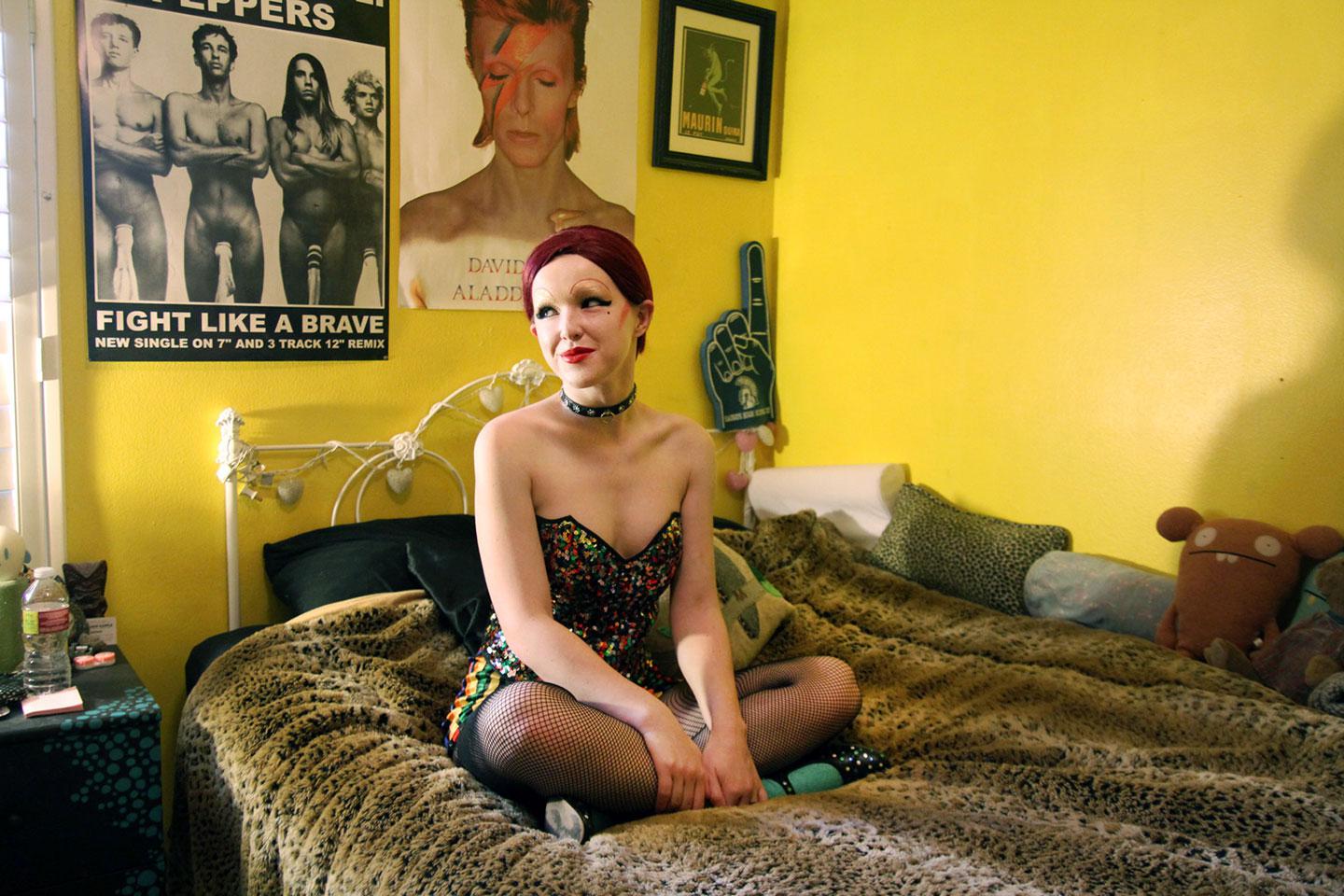 She used hot lights instead of strobes (flash) primarily because she had grown up around them—her father was a gaffer—and also because they allowed her an inexpensive way to create a somewhat cinematic environment in her subject's homes by attaching color gels to the lights.
"It's a good way to define the space a lot more, especially when you go into an apartment where nothing is distinguishing about it, " she said. "You can make that space interesting by painting it with color, and I thought it made sense for the drama of the performance, sort of like bringing that performance feeling into a domestic space."
Everett has thought a lot about the movie and its cult following since she began working on the series and said she has a hard time imagining the same thing happening today.
"It's like a religion," she said. "Because of the Internet something might be more virtual rather than people getting together. I was reading The Tipping Point and I was thinking, what was it about the '70s that was conducive to this thing starting? As an anthropologist you could probably analyze that for years."
Everett has set up an IndieGoGo campaign to help fund the print run of the book.