There's nothing like spending time away to make you look at your own home in a new light.
That's a fact to which Simon Roberts was able to attest after spending a year in Russia. Ever since he's been back in his native England, his work has largely focused on the social landscapes that define the national character, from city council meetings to elections to Victorian-era pleasure piers.
His latest exhibition, "National Property: The Picturesque Imperfect," which will be on view at Flowers Gallery in London from July 8 to Aug. 8, explores the relationship between public and private and past and present at the country's collectively owned natural and historic places.* "They're places that are tied to the British psyche. They have some historic tie to our real and imagined experiences of the landscape," he said.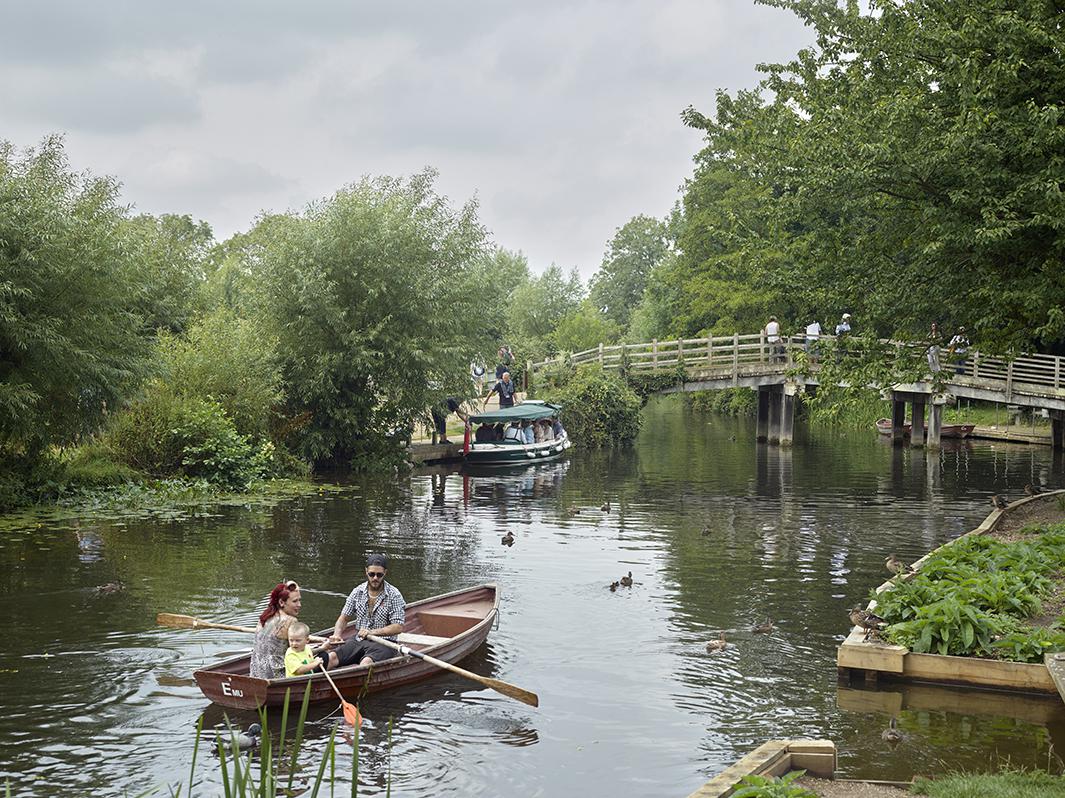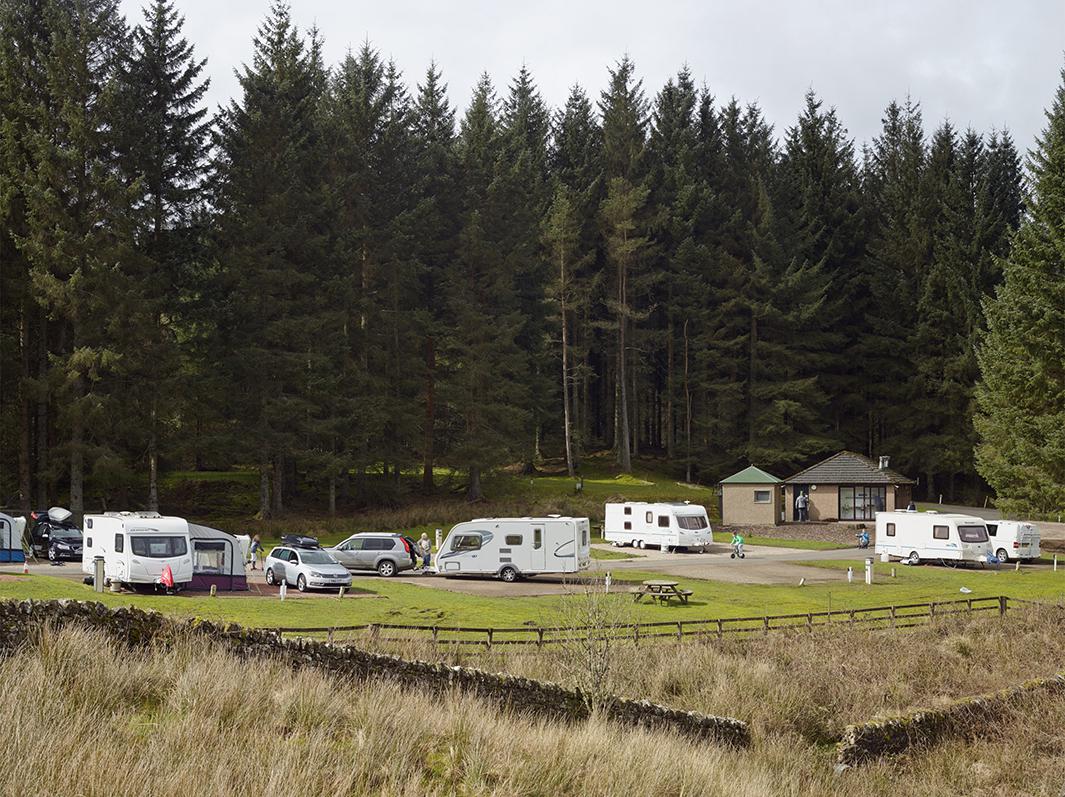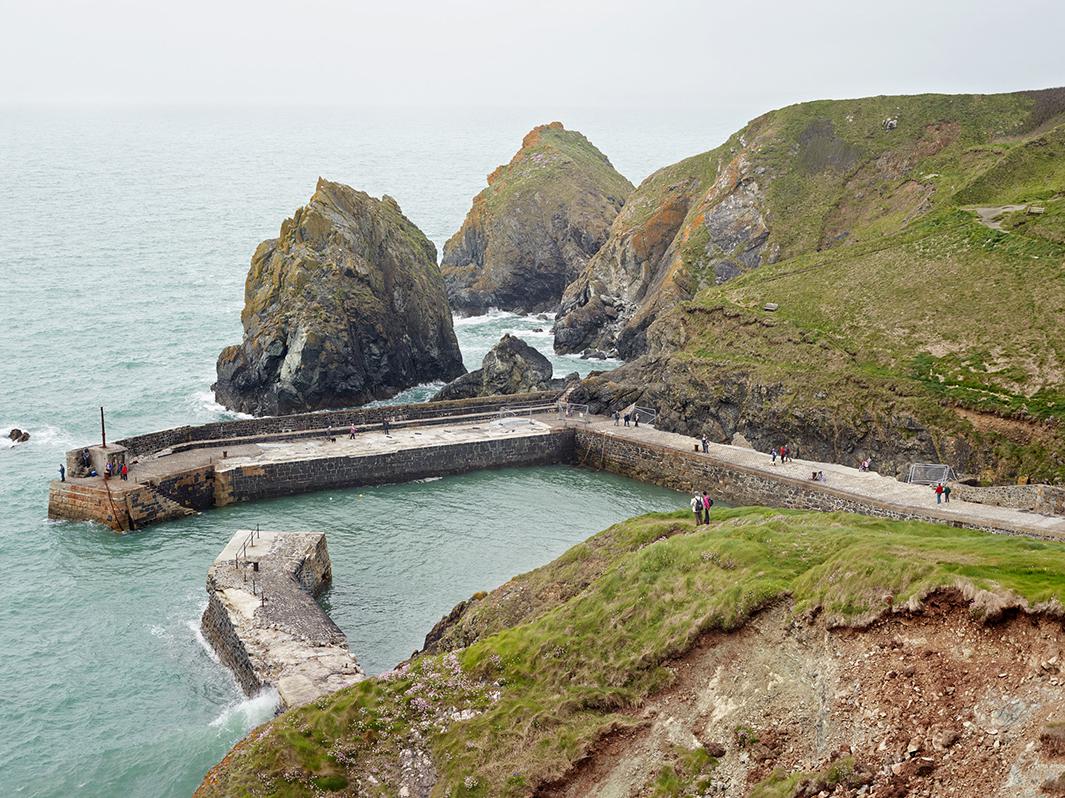 Roberts spent a year from 2013 to 2014 photographing the sites, which are managed by entities including the National Trust, English Heritage, and the Forestry Commission and intermittently open to the public. He traveled all over the country in a motor home, and often photographed the scenes from the top of the vehicle. "The reason for elevation is it basically gives a sense of distance to the viewer," he said. "It lifts the midground of the picture, so rather than it being about the foreground and the horizon, you get a greater depth. You can better see how people interact with one another in the landscape itself."
Roberts' scenes are not merely pretty landscapes. Frequently, there is a source of tension or strangeness hiding in the picturesque scenes. An otherwise quaint, rural scene on the River Stour, for instance, is made foreign by the presence of a tattooed, visibly urban couple with their child on a rowboat. In a photo by the Trough House Bridge in Eskdale, one sees a girl jumping into the River Esk, but since the water isn't visible in the shot, it looks like she's leaping into nothingness. At Stonehenge, the focus of Roberts' foreground is not the ancient monoliths, but rather a quite contemporary "No Entry" sign, which shows the degree to which the area is regulated.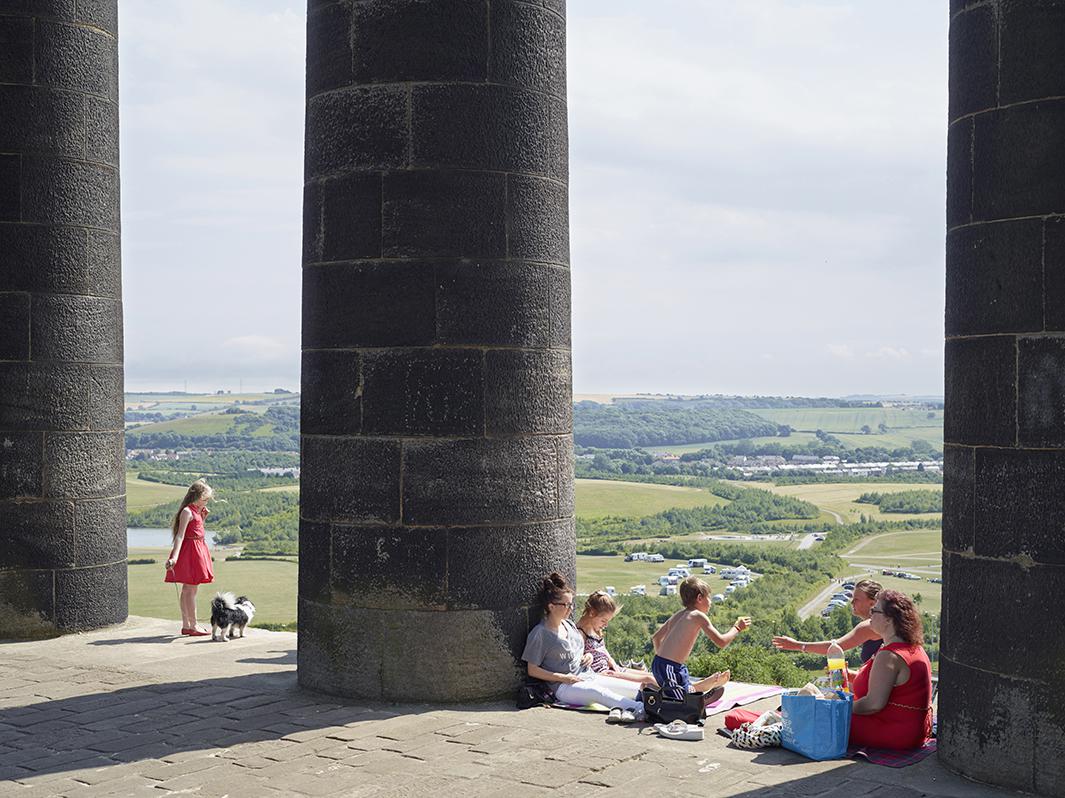 While these modern incongruities may suggest that something has been lost in translation in the years since the sites came under management, Roberts said his travels across the country have reaffirmed his belief in one aspect of the British peoples' character: their love of nature.
"It never ceases to amaze me how many people you find at these different locations. We are an urban nation really. But every weekend there's a mass pilgrimage out to these places that form part of our national psyche, even if we just go for a couple hours. It's almost like we need the fix of the 'green and pleasant land.' "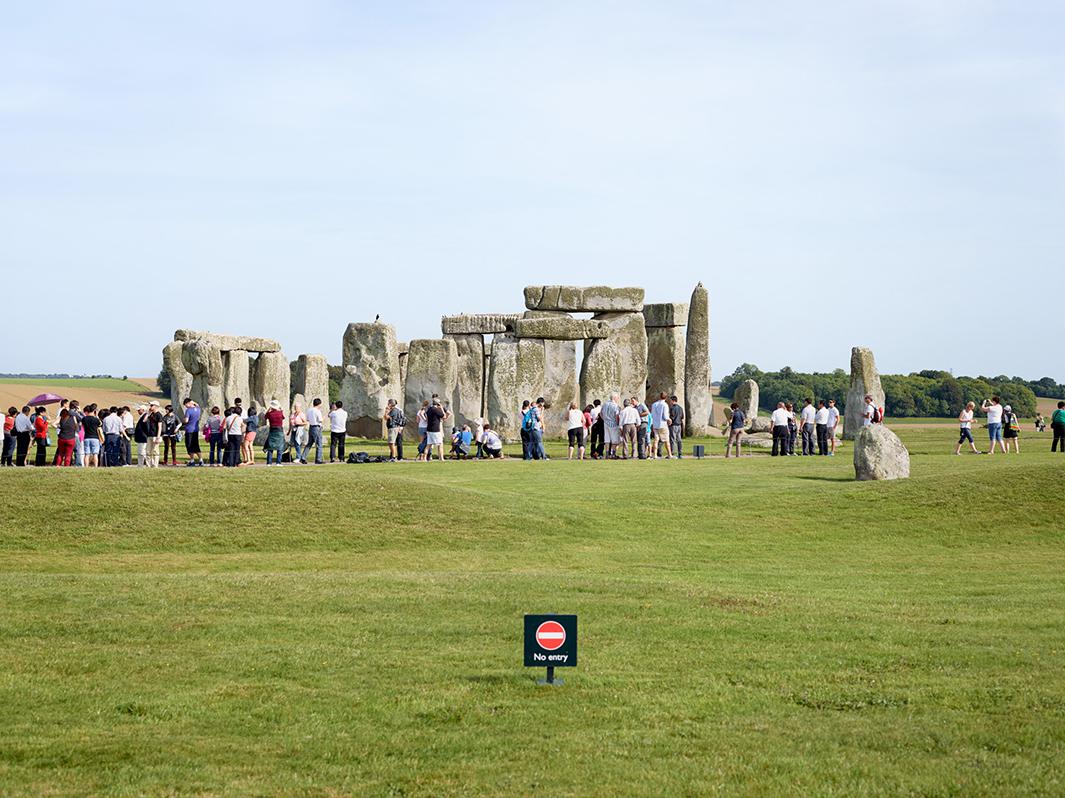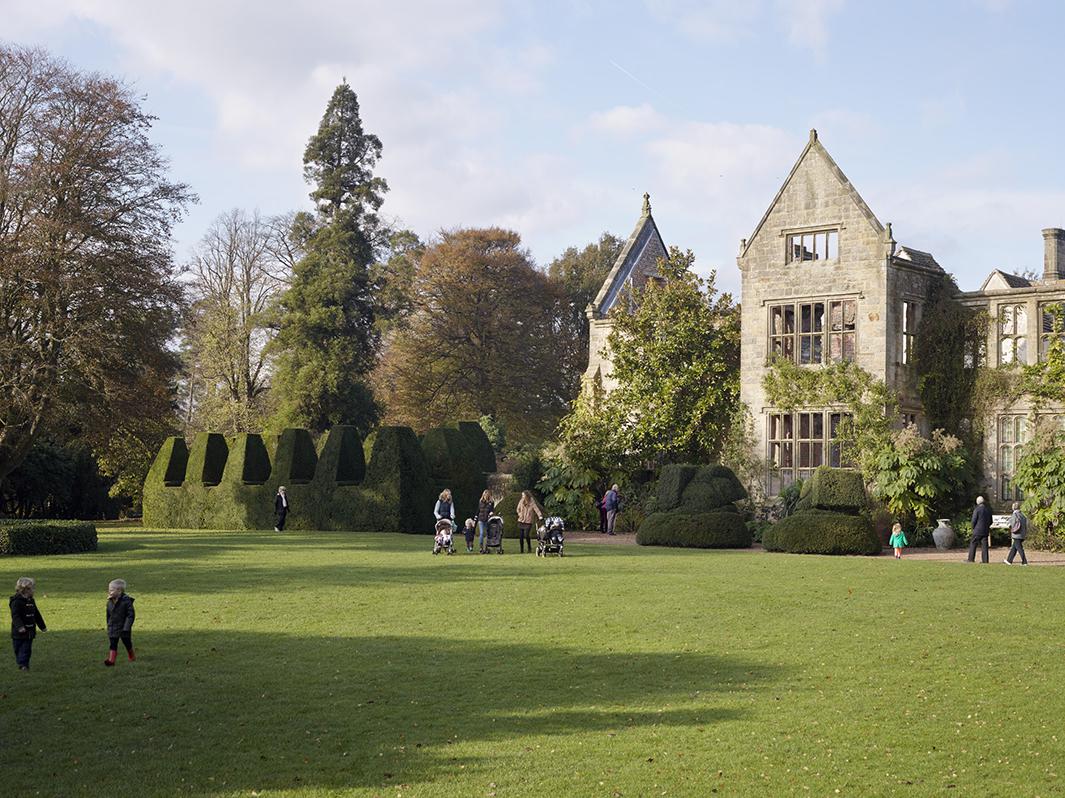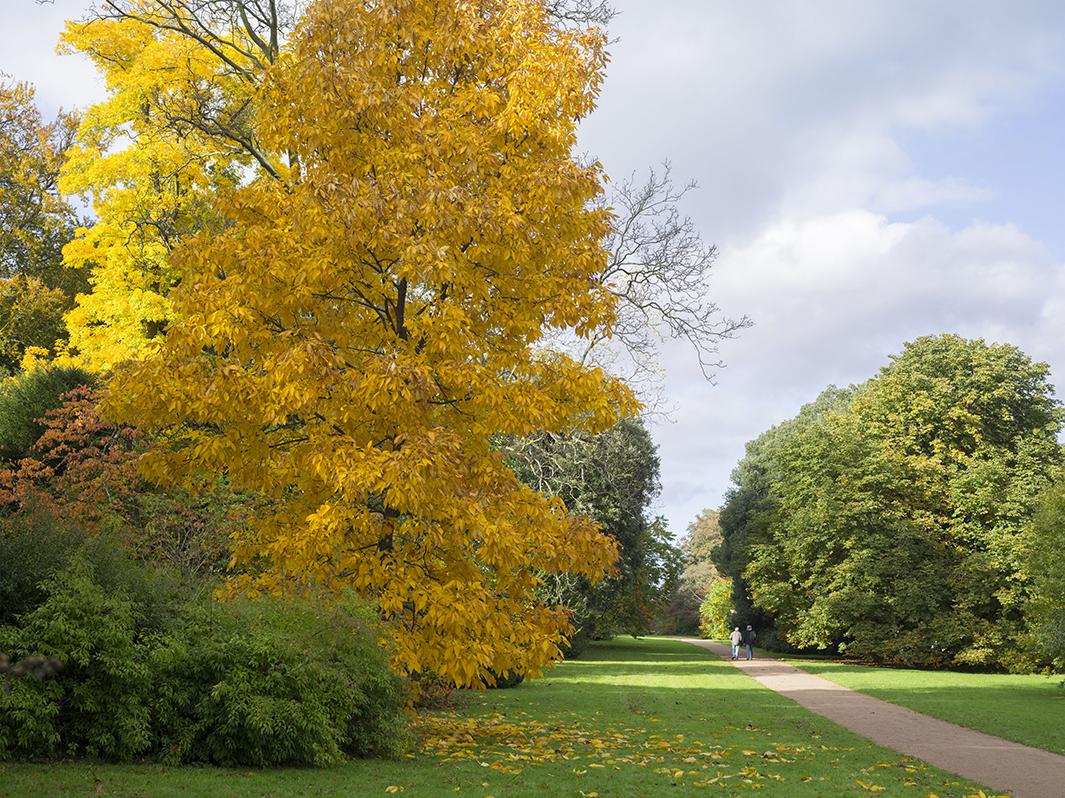 Correction, June 16, 2015: This post originally misidentified the name of the exhibit "National Property: The Picturesque Imperfect" as "National Property: The Picturesque Moment."