You might be unsure of exactly what you're looking at when you first see the images in Roland Fischer's series "Facades." They could be tiles or fabric patterns or perhaps optical illusions. Unless you happen to recognize the patterns highlighted in the photographs, your only clue that you're looking at the facades of buildings is a straightforward title that lists the building name and city where it stands. Although the location is noteworthy, by pairing down the architecture into a final version that lives in print form at 71-by-49¼ inches, Fischer speaks to the universal aesthetic populating the world's major cities.
Fischer began working on the photographs 15 years ago while he was visiting Shanghai for the first time during the Chinese city's rapid growth. Last month, Hirmer Publishers released a book that contains 100 of Fischer's images taken in Shanghai around the world titled Facades.
"I noticed all these new buildings mushrooming everywhere, giving the impression that they could as well be from any other major town in the world," Fischer wrote via email. "I thought that this was a new urban visual experience, a consequence naturally of the then still new process of globalization."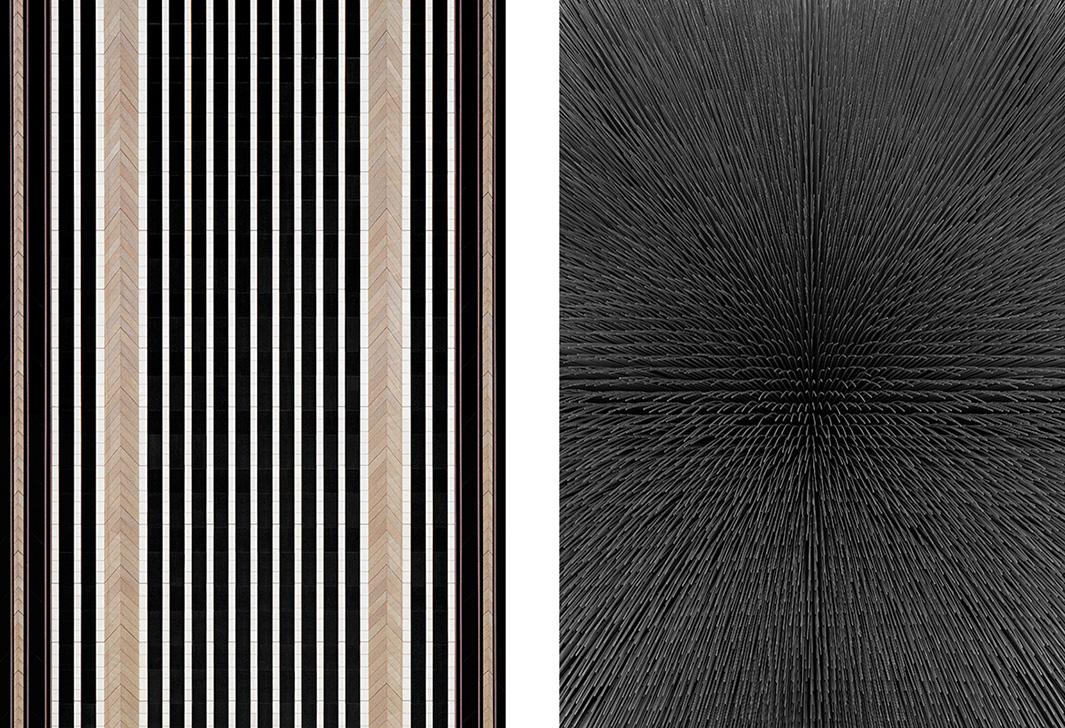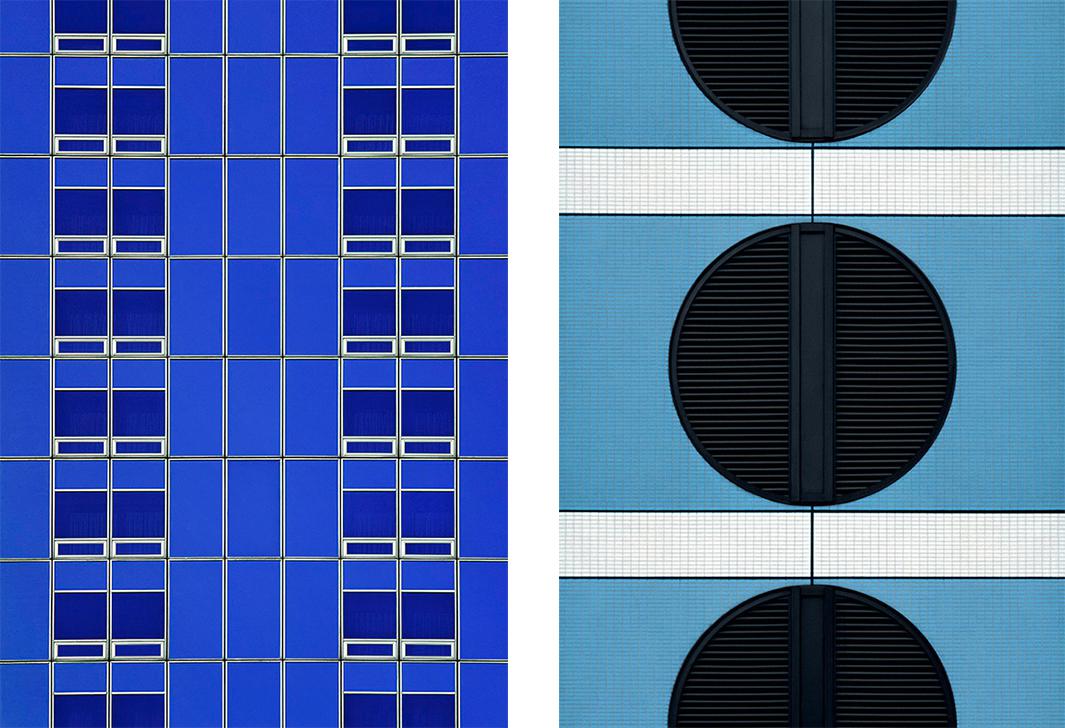 The more Fischer traveled, the more he noticed this phenomenon in other cities and continued to photograph a variety of buildings, from banks and museums to high schools and corporate headquarters; he traveled to major metropolitan areas including Los Angeles, Beijing, Sao Paulo, Montreal, and Melbourne.
"I realized that the resulting images had a very strong abstract quality and therefore developed into—as I see it—an interesting phenomenon connected with the medium of photography. They are still representational but at the same time they also work as abstract images without any needed reference."
At first, Fischer photographed the facades with film but, about eight years ago, he switched to digital format. He doesn't digitally alter any of the structural elements nor any of the colors since he doesn't want to "corrupt" the architecture.