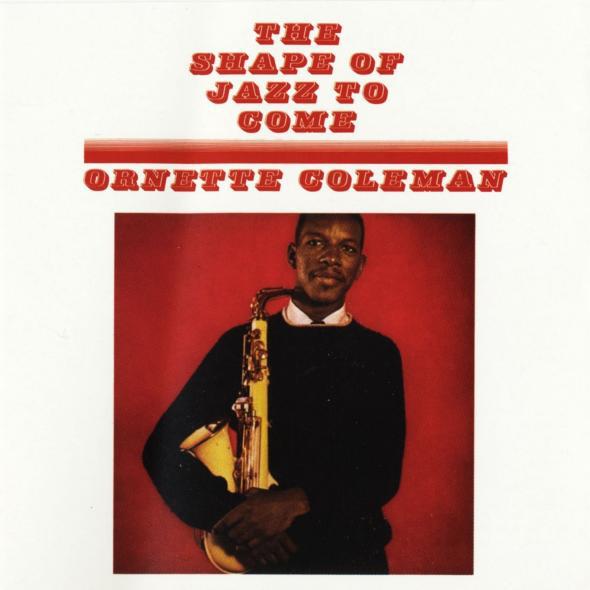 Read more in Slate about Ornette Coleman.

During the course of a half-century, Ornette Coleman, who died Thursday, was the leader on 50 albums, and a sideman on 13. These are the top (or at least my favorite) 10, in chronological order.
The Complete Live at the Hillcrest Club (also called Coleman Classics, Vol. 1) (1958). The original Ornette Coleman quartet, plus Paul Bley on piano: the hint of things to come.
The Shape of Jazz to Come (1959). The breakthrough shocker, a masterpiece, still vital, original, gorgeous: essential.
Change of the Century (1959). A close second, with a folk-bluegrass feel.
This Is Our Music (1960). The greatness continues, with more Ornette originals and a rare ballad standard ("Embraceable You").
Soapsuds, Soapsuds (1977). Wondrous duet album with his longtime bassist, Charlie Haden.
Song X (1986). A new round of inventiveness, with Haden, Pat Metheny on electric guitar, and Jack DeJohnette on drums.
In All Languages (1987). A spanning of the ages: half the album, a reunion of the original quartet; half, his novel rock-funk band.

Sound Museum: Three Women (1996). A new step in lyricism, with rare piano accompaniment (the great Geri Allen) plus  Charnett Moffett on bass and son Denardo Coleman impressive on drums.
Sound Grammar (2006). A startler, maybe his best album in 40 years, with Denardo and two bassists: Greg Cohen and Tony Falanga. Winner of the Pulitzer Prize for Music.
Sonny Rollins, Road Shows Vol. 2 (2010). The highlight of Rollins' 80th birthday concert was a 20-minute spin with Ornette on "Sonnymoon for Two," the two saxophone titans trading jaw-dropping choruses that some will study for years.


---