Parrots and other captive birds are now some of the fastest-growing group of displaced animals in the United Sates. These birds, who can live to be 70 or 80 years old in the wild, often need more care than their owners can provide. Oliver Regueiro, who grew up in Venezuela where parrots and macaws are a regular sight, was introduced to the potential perils of exotic birds as pets while watching a documentary on television.  
"I remember seeing them on the side of the road," he wrote via email. "So for me that was normal—boy was I wrong!" After watching the documentary, Regueiro began researching and learning more about the issues many of the birds face and decided to start small and local, contacting two sanctuaries in Washington State where he lives: Zazu's House Sanctuary and Mollywood Avian Sanctuary.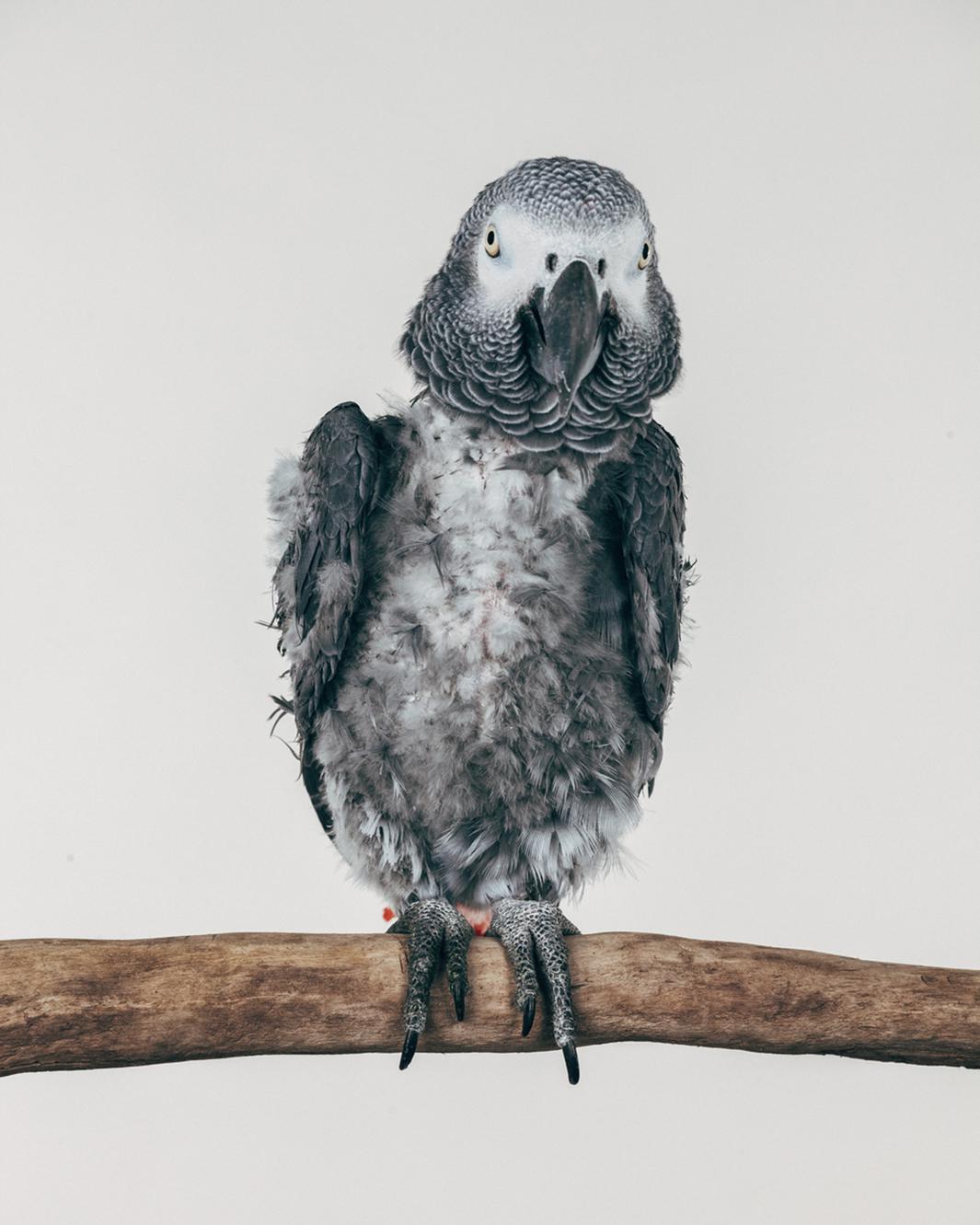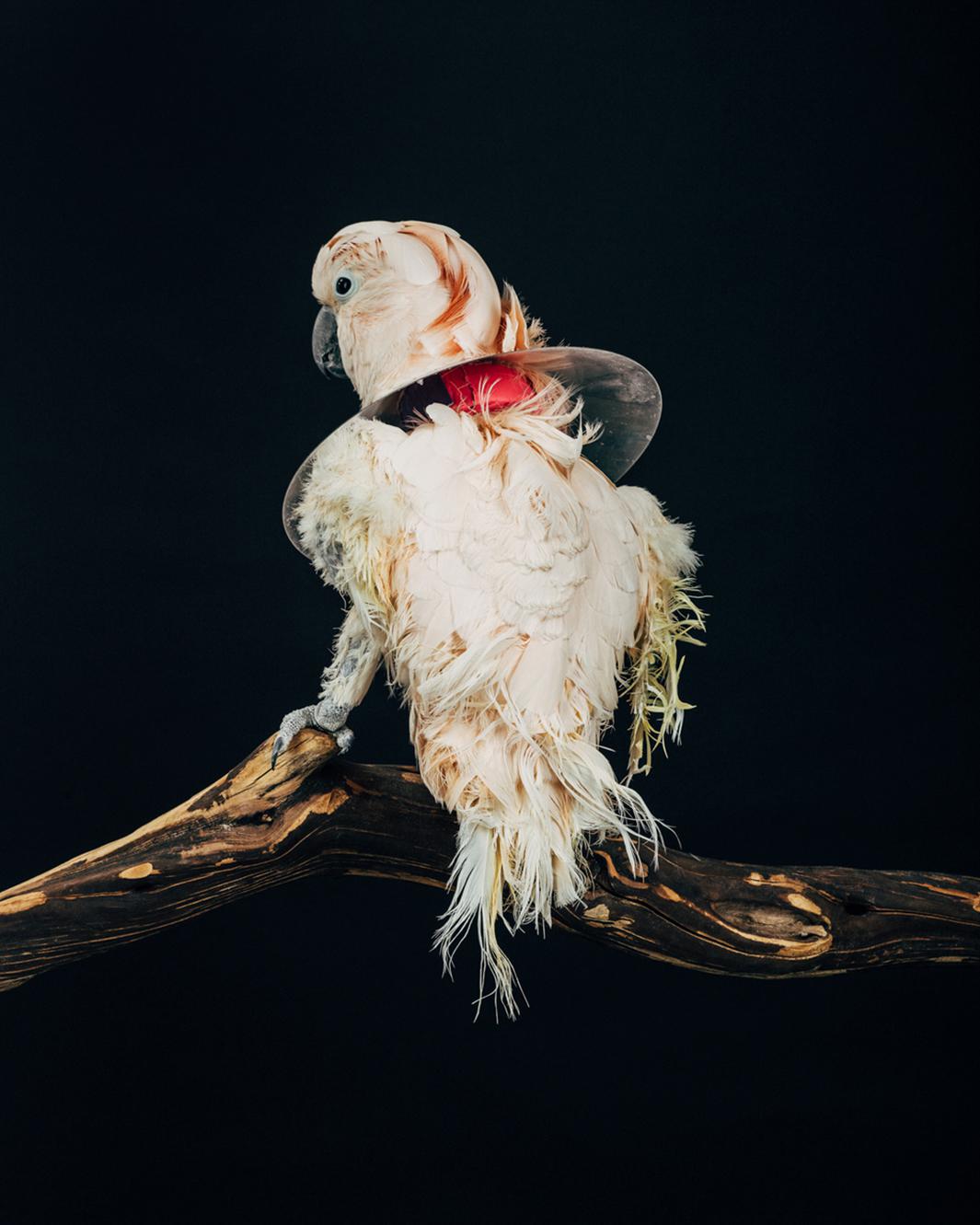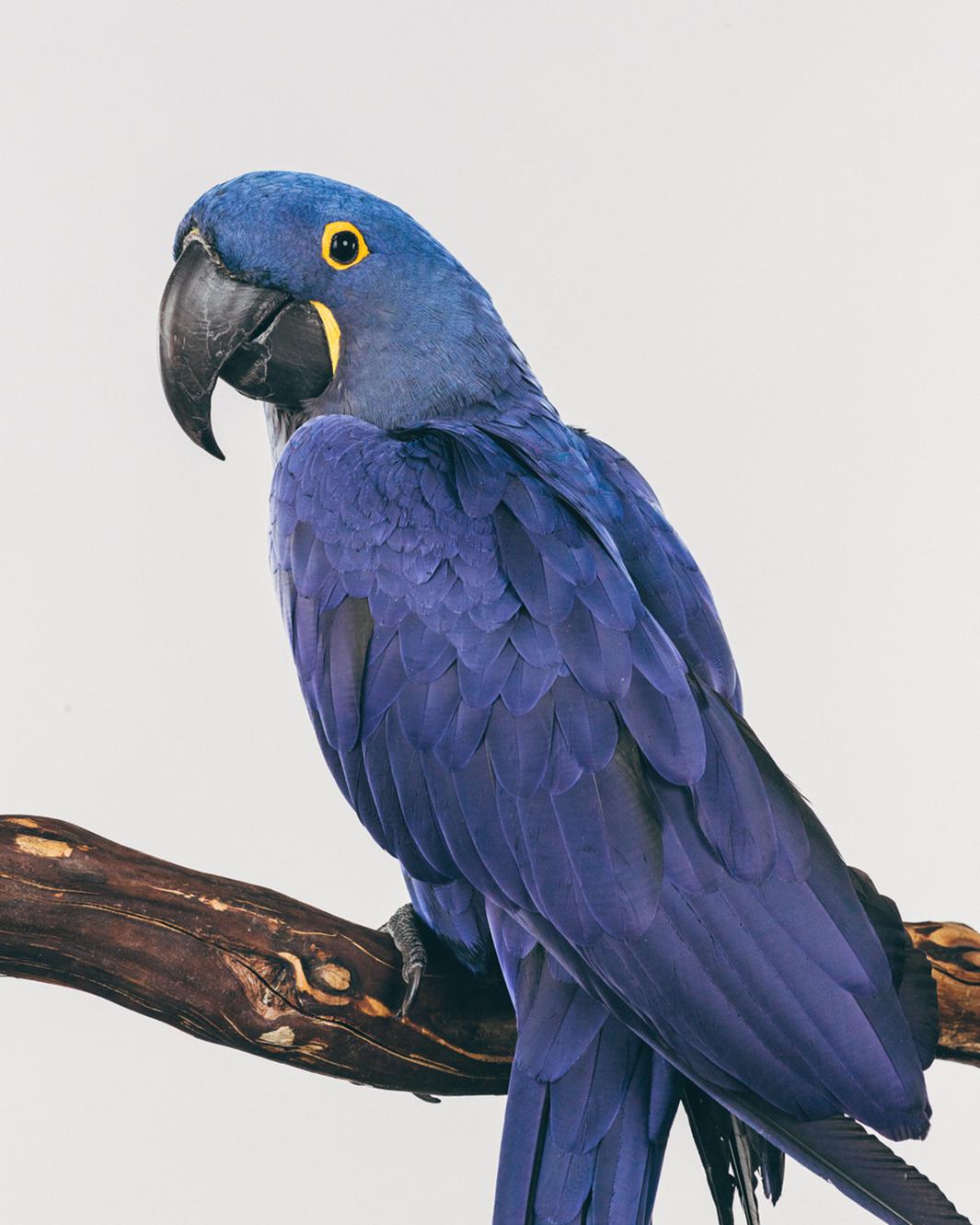 "I went to meet with one of them and after seeing the birds and their condition I was sure that's where I had to start," he wrote.
Once he got permission to photograph the birds, he spent a couple of weeks preparing for the shoots and then two days photographing at each sanctuary. The result, "Earthbound," is a series of portraits of the birds along with a brief biography of how they ended up at the sanctuary.
"I was amazed how unique they are," he wrote. "They have well defined personalities. The way they look at you, you feel they are looking into you. It's a really deep look."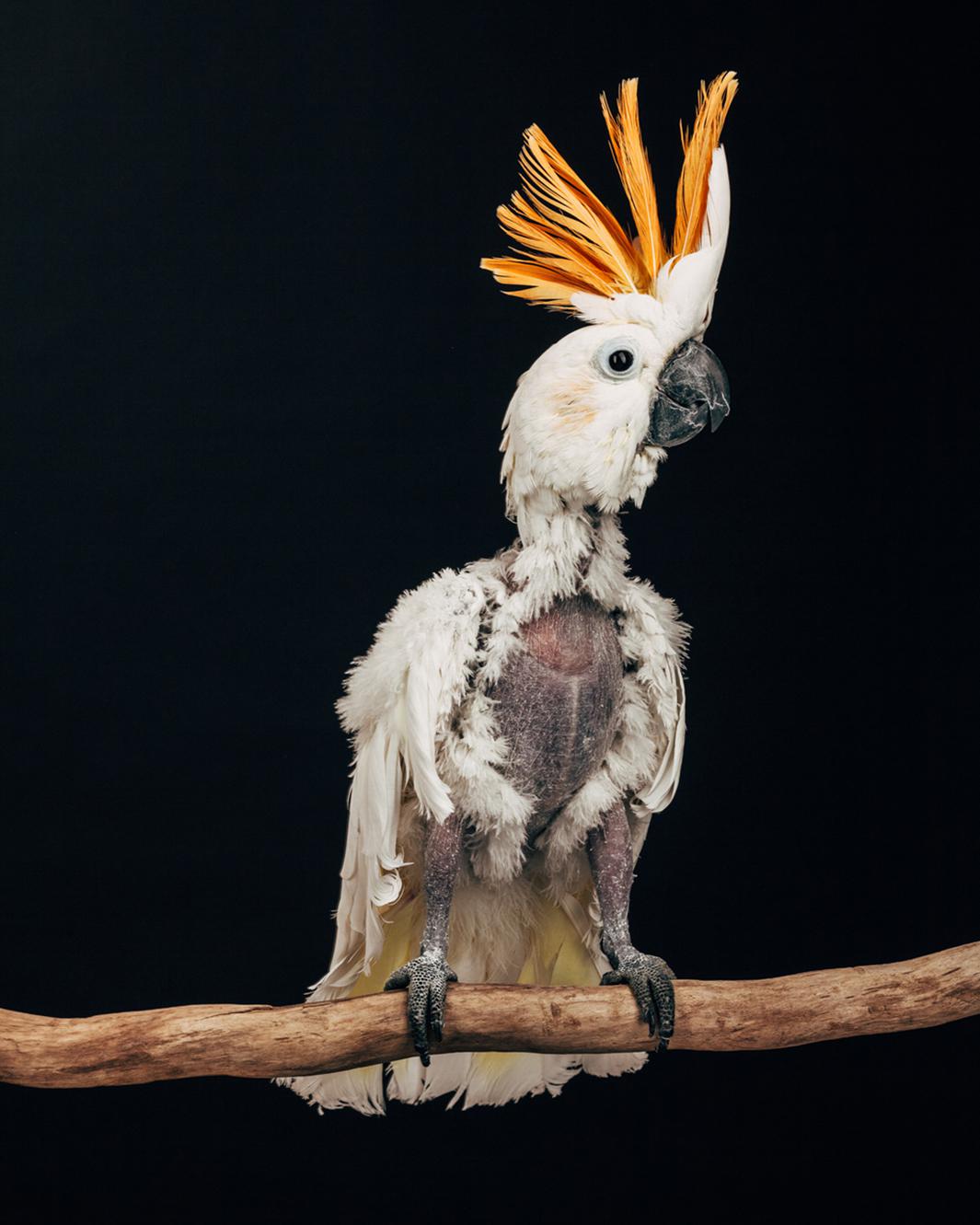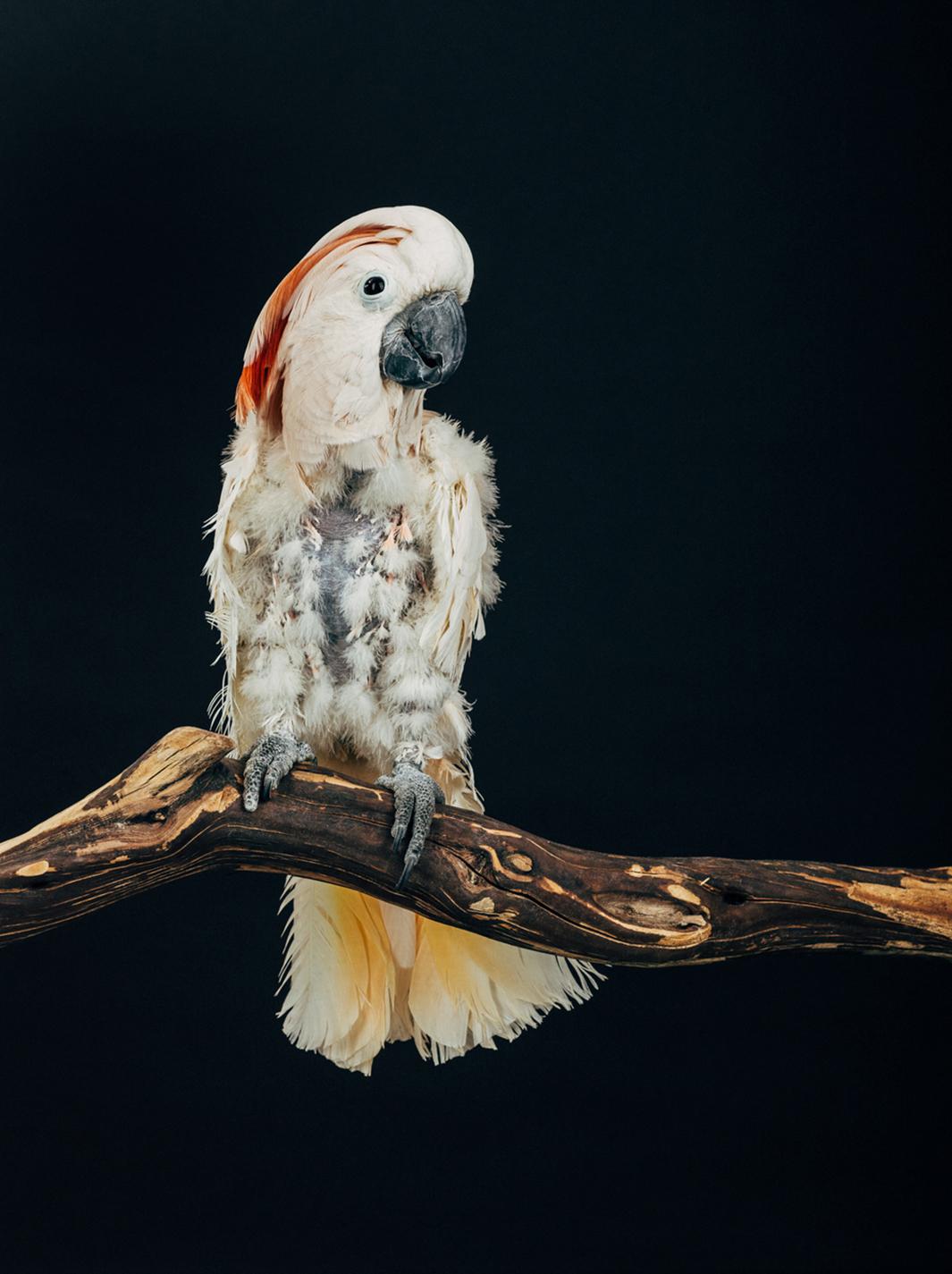 He photographed them on white backgrounds to keep the focus on the birds.
"I wanted to eliminate anything fancy. The lighting was set to get every detail on the birds, both the pretty details and the not so pretty ones. I also wanted to photograph beautiful birds in perfect condition because not every pet has been abused and neglected. Some of them get a lot of love for now. After all, most of them might outlive their current owners. On the other hand I was amazed how nasty humans are. Some of the birds have been abused to the point of being extremely traumatized. Not to mention the physical abuse. I wanted people to connect with the portraits on a human level, in the same way we connect to a portrait of people. We recognize the emotions on a person's face and can relate to them, but we can't do the same with a bird. So I decided to write their story to make it easier for people to have that connection."
Prints from "Earthbound" are available for purchase through Regueiro's website.