Michael Tullberg dove into California's rave scene just as it was beginning to take shape in the 1990s, befriending many of the area's major promoters and DJs. Beginning in 1996, he saw a shift as music moved from parties in clubs and warehouses to DIY experiments at the mountains, beaches, and deserts around L.A. These raves were popping up all over the country, but the epicenter of the new culture—which had its own unique sound and fashion—was in Southern California. Tullberg is currently raising funds on Indiegogo to support the publishing of his book, Dancefloor Thunderstorm, which collects photos he sold to music magazines at the time, along with new writings and interviews.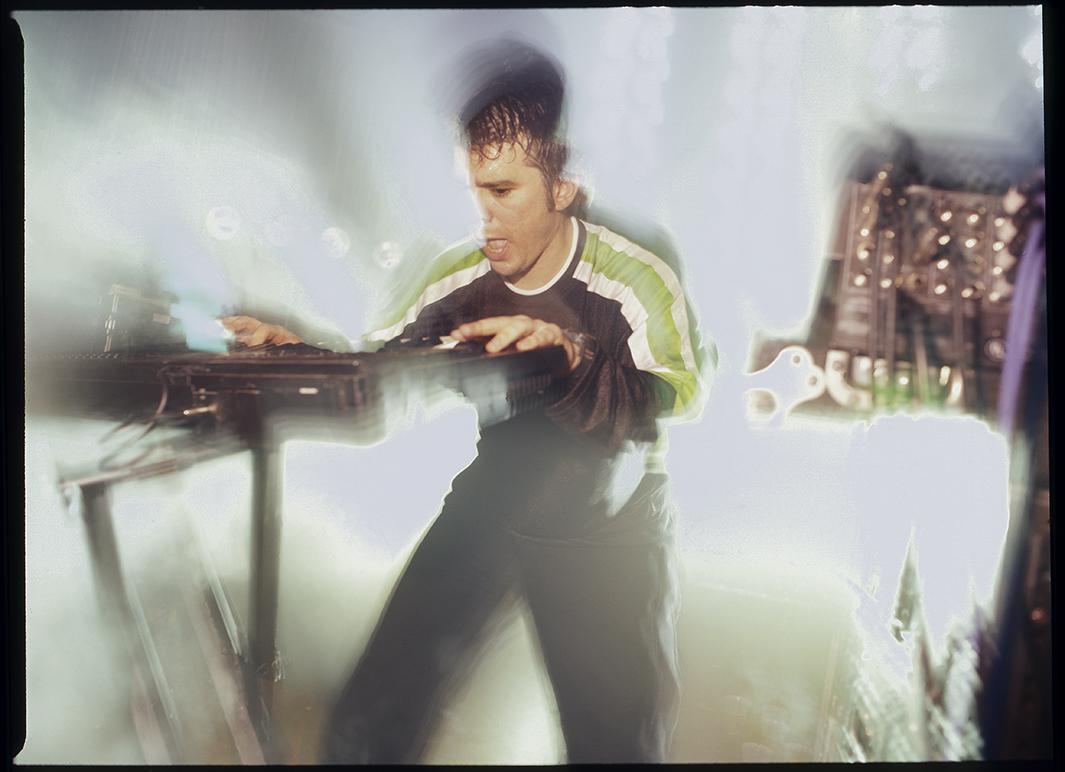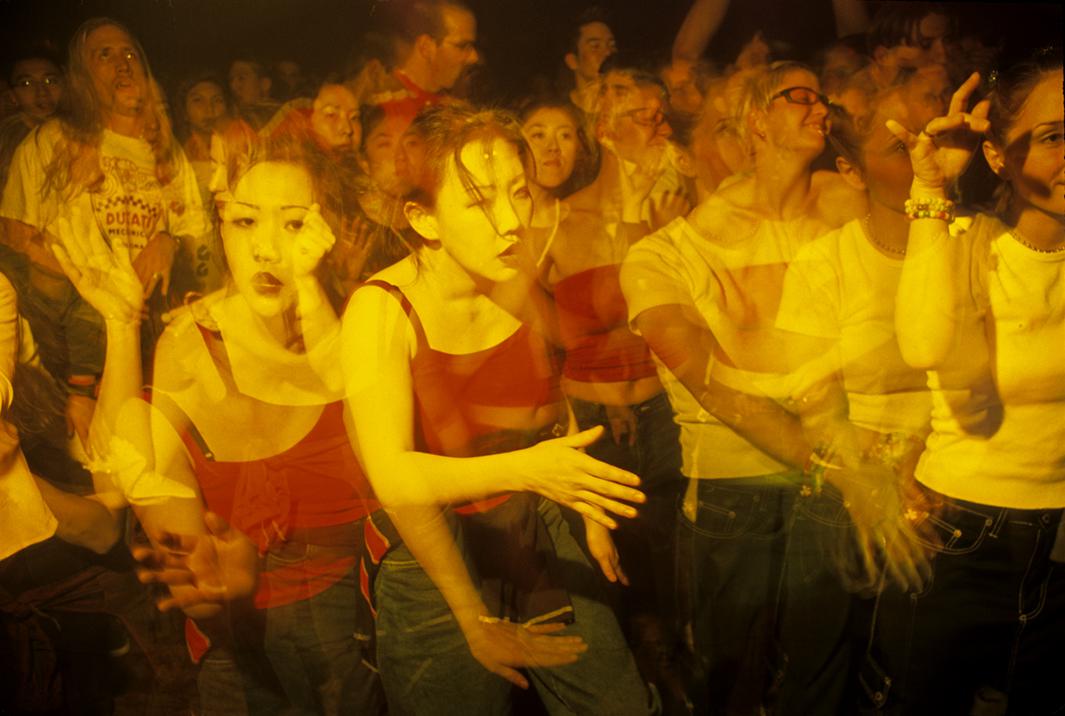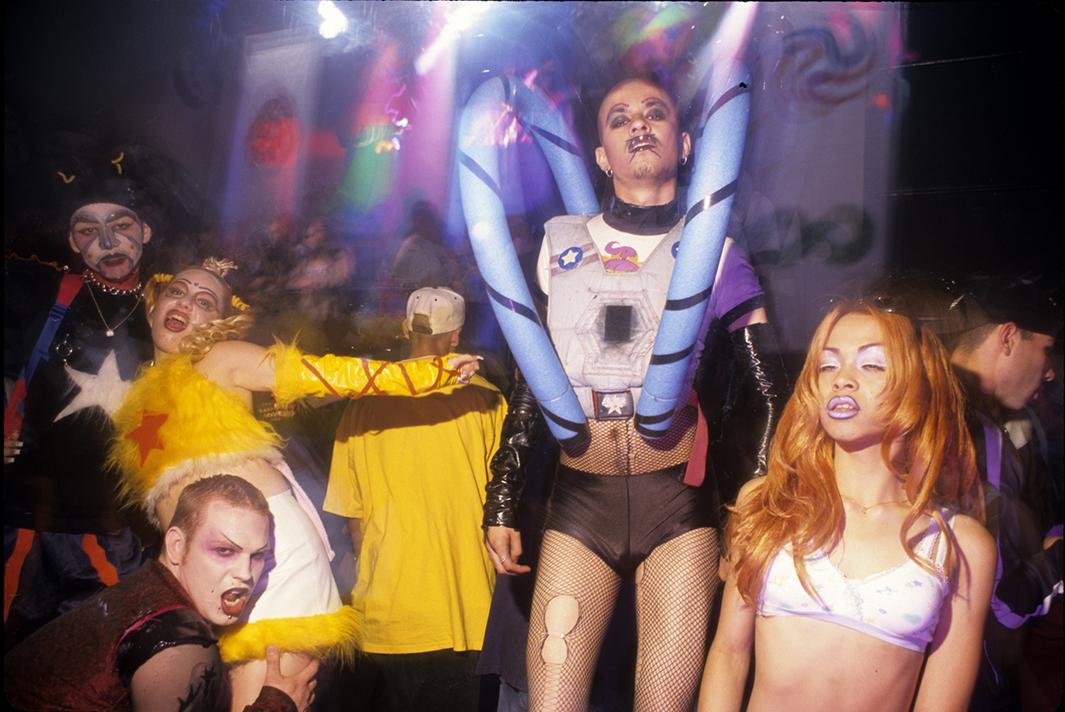 Taking good photographs at the raves was often a challenge. Unlike festivals today, where wall-to-wall lighting is common, limited budgets made lighting at raves sporadic. To capture the action, Tullberg had to become an expert at super-long exposures, camera movement and multiple flashes.
"I didn't want to simply document this scene. I wanted to go further and capture that really incredible fluttering, almost chaotic, psychedelic vibe that was going on at the parties," he said. He'd be on his feet for up to 10 hours straight and he'd stay out until between 4 a.m. and 8 a.m., dropping his film off at the lab just before crashing at home.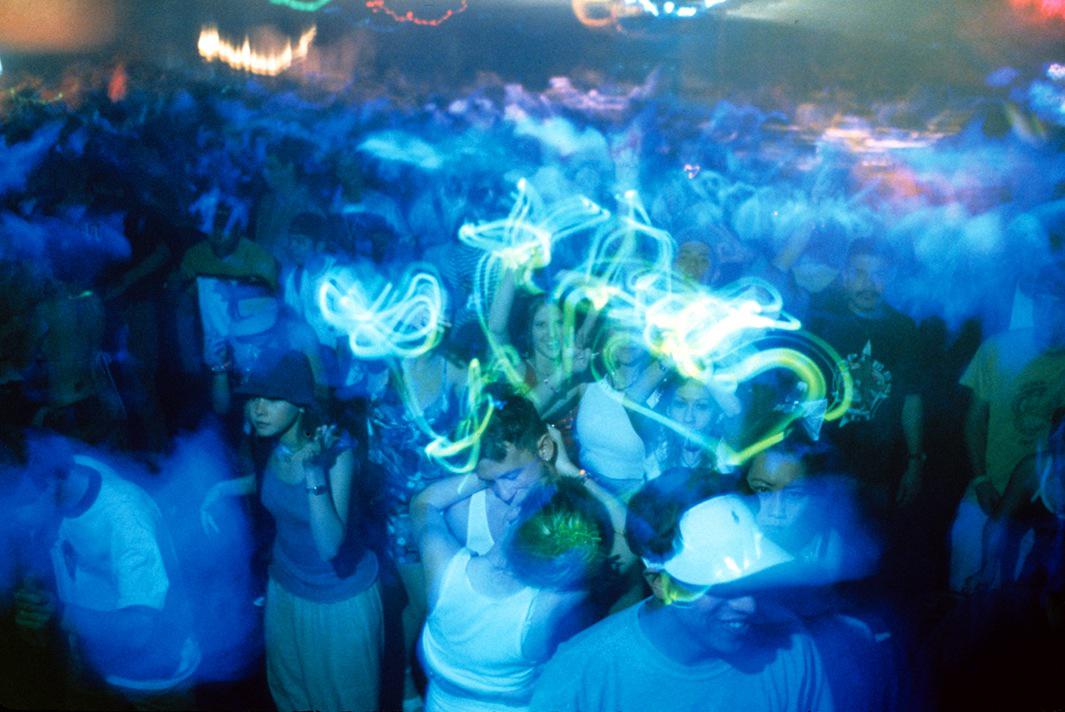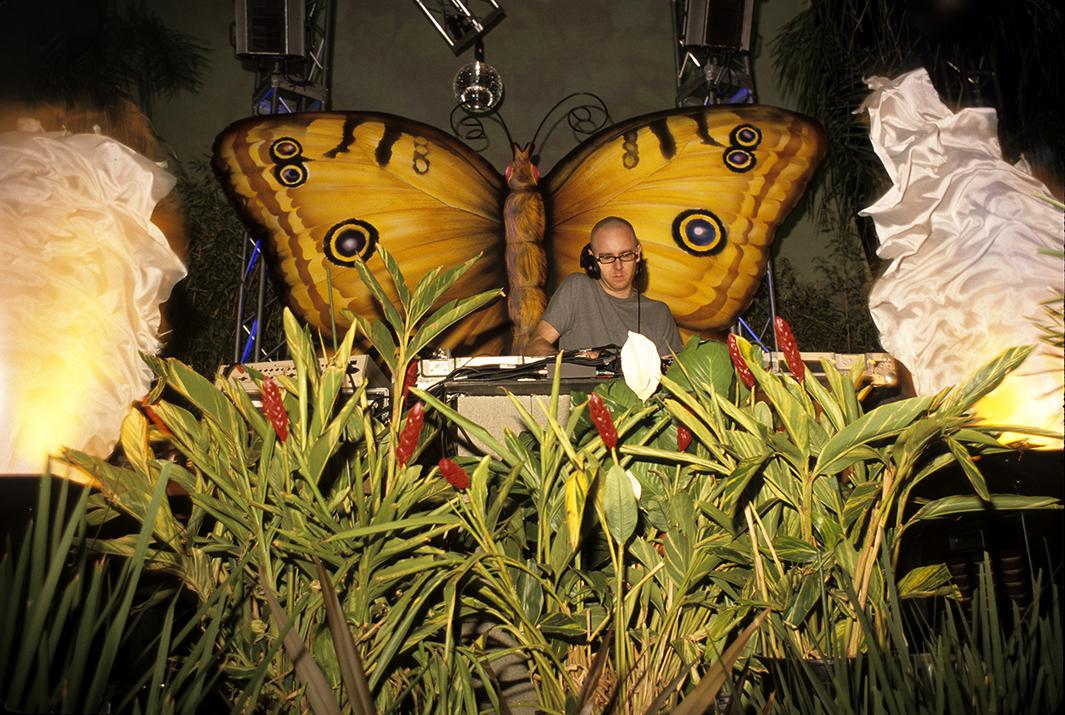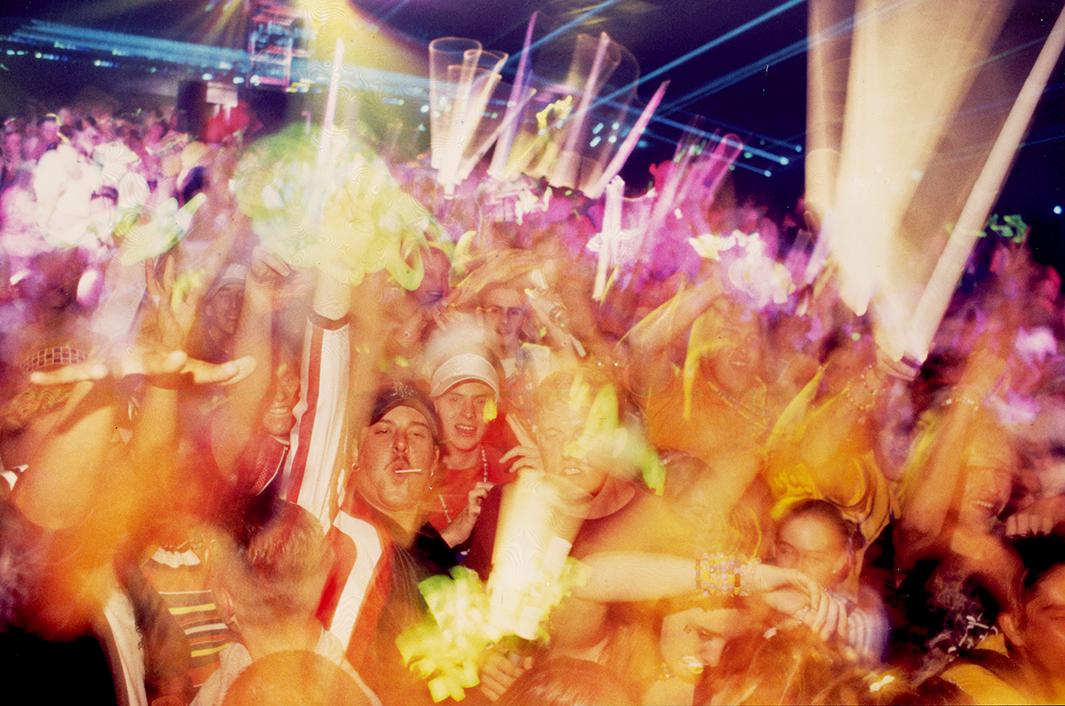 When Tullberg talks about electronic music in America, he points to three different waves. The first came in the late '80s and early '90s, following the acid house explosion in England. Tullberg's book mostly covers what he thinks of as the second wave, which he says began around 1996 and continued until the early 2000s. Currently, he says, we're in a third wave, which is dominated by the large, corporate-sponsored festivals of electronic dance music.
"In the beginning, the rave scene was not following the mainstream concert formula whatsoever. Back in those days, when the DJ finished his set he very often just put his records away and joined the crowd on the floor. You don't see that now," he said.
Tullberg still goes out to see music, but he's nostalgic for the epic parties—like Dune 4, the last of the great California desert raves, and M2K, where he rang in the new millennium—that defined the era he knew best.
"Unlike other very exclusive scenes, the rave scene was warm, opening and embracing. It wasn't elitist whatsoever. It was the complete opposite of the velvet rope mentality. It didn't matter what economic class you came from, what your social status was, if you were a fan of the music you were in. And we had the best music in the world coming through."