Leading up to the 68th Annual General Meeting of the Magnum Photos cooperative, its 60 active photographers were asked to select "an image that changed everything." The response to this open-ended prompt created a collection of photographs ranging from the explicitly professional to the earnestly romantic to the bluntly profane. "What's unique about Magnum," wrote Creative Director Gideon Jacobs in an email interview, "is that it is a large group of photographers functioning under one umbrella, and therefore, sometimes you can construct some kind of singular voice that is composed of many voices."

Formatted as squares, the prints are a deliberate counterpoint to how photography has increasingly shifted from the physical to the digital. "I think that, with the rise of social media and the ubiquity of cameras, we are overwhelmed by a whole lot of visual noise on a daily basis," wrote Jacobs. "But, contrary to how it may seem/feel, this doesn't make images less valuable. What it actually does is make good images precious. Why and how? Because great still photographs help us make sense of all that noise by finding resonant frequencies, while bad photographs simply add more volume to the cacophony."

Represented here are some of these pivotal moments in life both creative and personal; confronting the limitations of your own perspective, savoring the realization that you've met the love of your life, or capturing an image that defines your career. As part of the project, starting June 8 and running through June 12, Magnum Photos is offering signed prints of all of the images in the collection.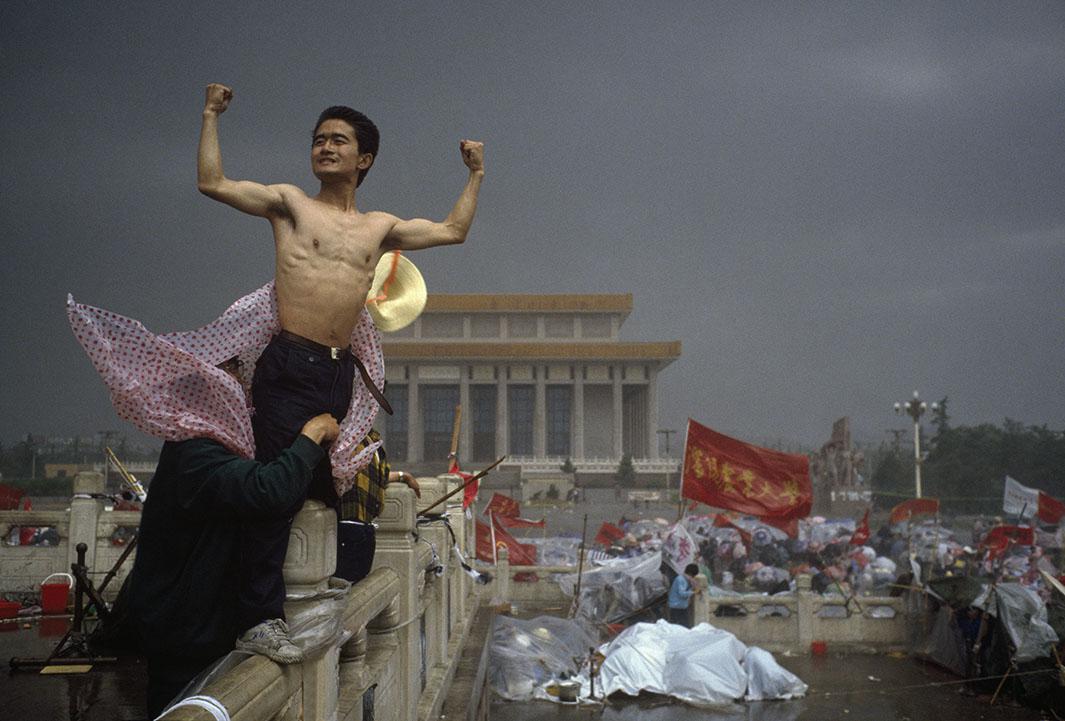 "This is an image that changed everything because, for me, it crystallized the spirit of revolt. The uprising in Tiananmen Square was one of the most moving events I've witnessed. It was a tragedy to see unarmed young people shot down in cold blood. It was a movement for freedom of expression, for basic rights, and against the outrage of official corruption. It ended badly, a stain on the reputation of a great country. The facts should not be denied, but discussed, so that people can move on. A lot of things were misreported on both sides. A lot of outside actors were involved that may have worsened the situation for the students and their protest. I want this photograph to be available to people for whom this is an important memory. It symbolizes the courage of the time. What it doesn't show is the bloodshed. I am best known for the image of the tank man. That is called an 'iconic' image, but what such images sometimes obscure, with the passing of time, is all the other pictures that lend explanatory power to the story. I'm interested in history, and this landmark event changed my life." —Stuart Franklin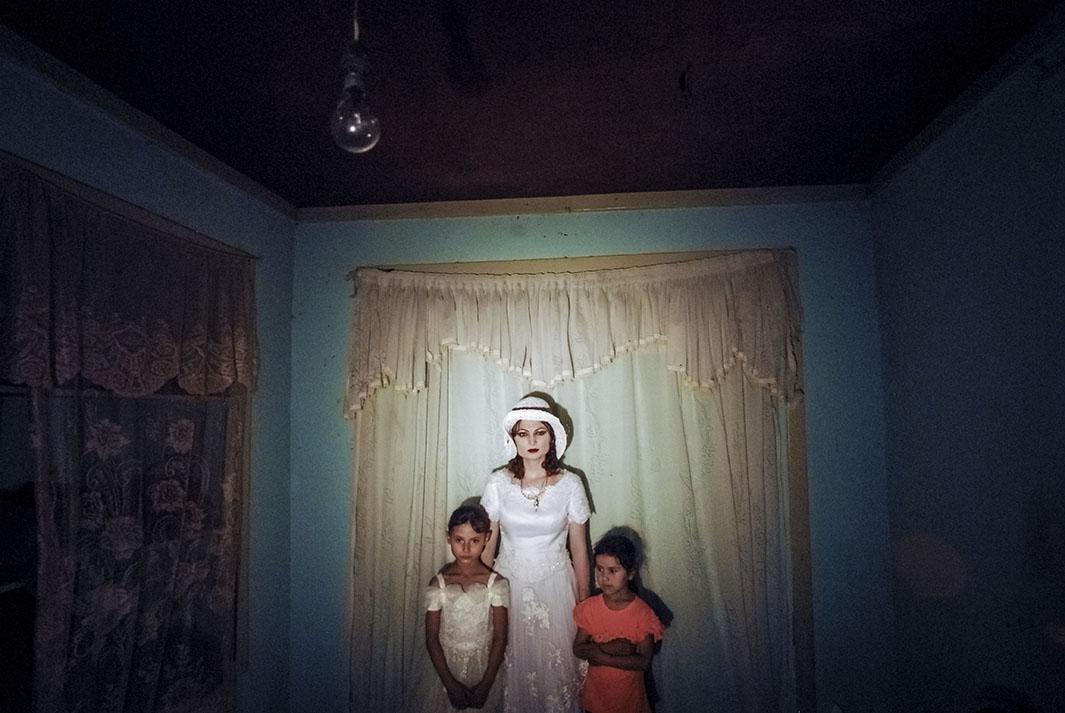 "I took this picture in May 2008. Having spent the previous few years on a series of embeds with the American armed forces, I had only seen the war through the narrow lens of a foreign military, almost devoid of any connection to the local population. I felt more like I was in America than in Afghanistan or Iraq. This trip was the first time I went un-embedded. I traveled around the north with Dost Mohammed Khairy, a disabled Afghan living in Phoenix who had gone back to Afghanistan to get married. This picture was taken on his wedding night, his bride Fahima posing with his nieces. Because of that trip, I began to realize the deep limitations of my perspective. Where Afghans had been shadowy and collective figures to me before, they had finally become individuals that I could start to see. I felt ashamed that my scope had been so narrow, and began to change the way I work." —Peter van Agtmael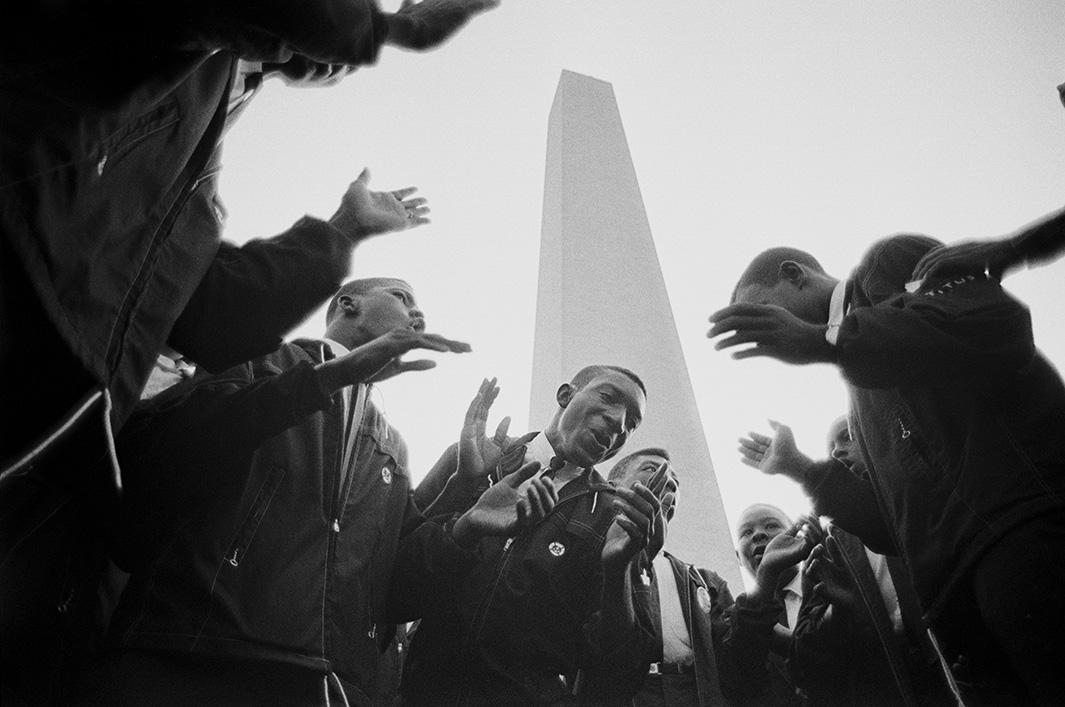 "I came to know Elliott Erwitt, Burt Glinn and René Burri in 1961, when I was a political science student in Tokyo. I was fascinated by their way of working, and it made me wonder if I could possibly become a photographer like them. After my graduation in 1962, I arrived in New York with nothing but $500 and one Leica with a few lenses. I had no background in photography, and had no clue how to start my career. So, one day, when someone told me I should go to Washington, D.C. to photograph, I just went. At 6:00 AM on a hot summer day, there were already people gathering at the National Monument. I started clicking away on my Leica, and the more folks came, the more I clicked. I heard the sounds of a speech: 'I have a dream …' I knew, instantly, that I was witnessing history by accident. It wasn't until later that I learned it was Dr. Martin Luther King, Jr. The whole experience made me more aware of the political complexities of America and led me to spend my career documenting the Civil Rights Movement, the Vietnam War, the presidential campaign of 1968 and so much more. In short, the March on Washington changed my perception of the world, and therefore, changed my life." —Hiroji Kubota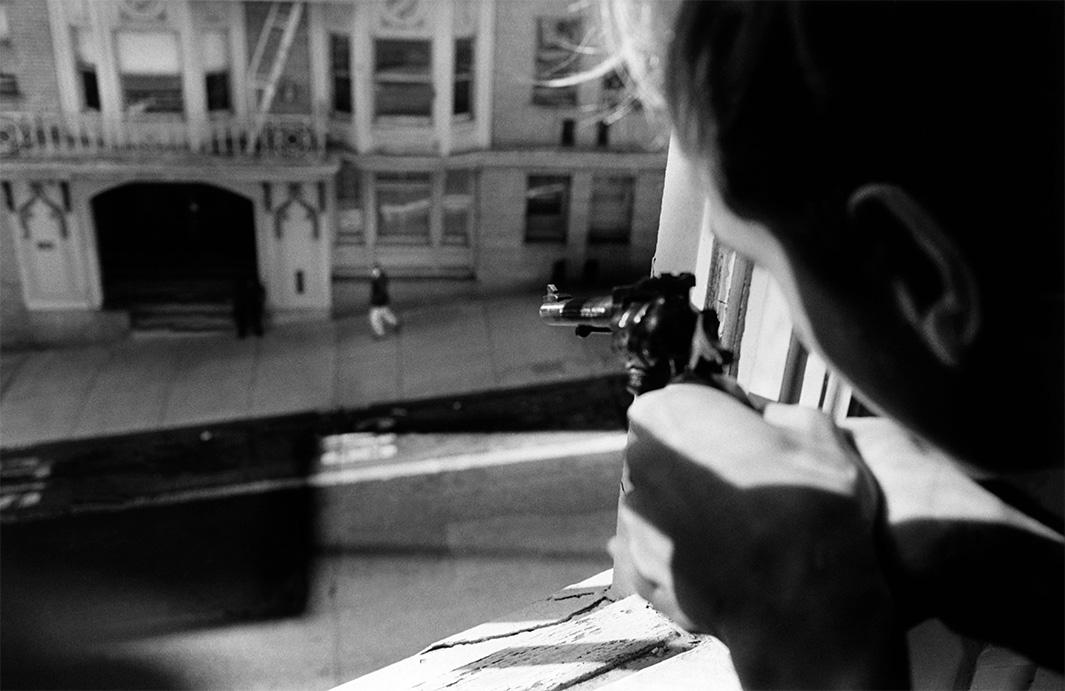 "This was in San Francisco, in 1987. A bunch of kids were camped out in the Riviera Hotel—boy hustlers and their Sugar Daddy. One boy, Tank, showed us his gun. "It's not loaded," he said. He pointed the gun to his head, then out the window, and then to the ceiling. When the gun was pointed to the ceiling, he pulled the trigger and it went off. The gun was loaded after all." —Jim Goldberg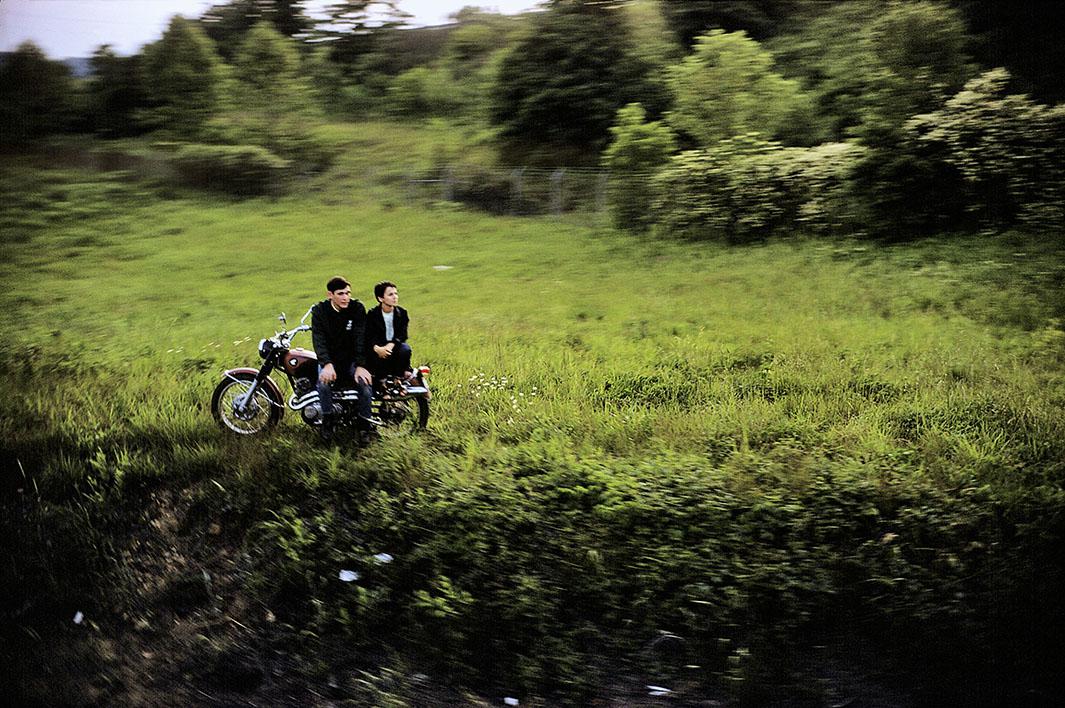 "In 1968, I was assigned by Look magazine, where I was a staff photographer, to get on the train bearing Robert F. Kennedy's remains from New York to Washington, D,C. Barred from photographing the Kennedy family in their private train car, I took note of the people lined up along the track to pay their last respects, and decided to photograph them. I was surprised that the other photographers on the train either failed to notice them, or chose not to take pictures. These photographs, first published in George magazine more than 30 years after RFK's death, are among the among most important I've ever captured." —Paul Fusco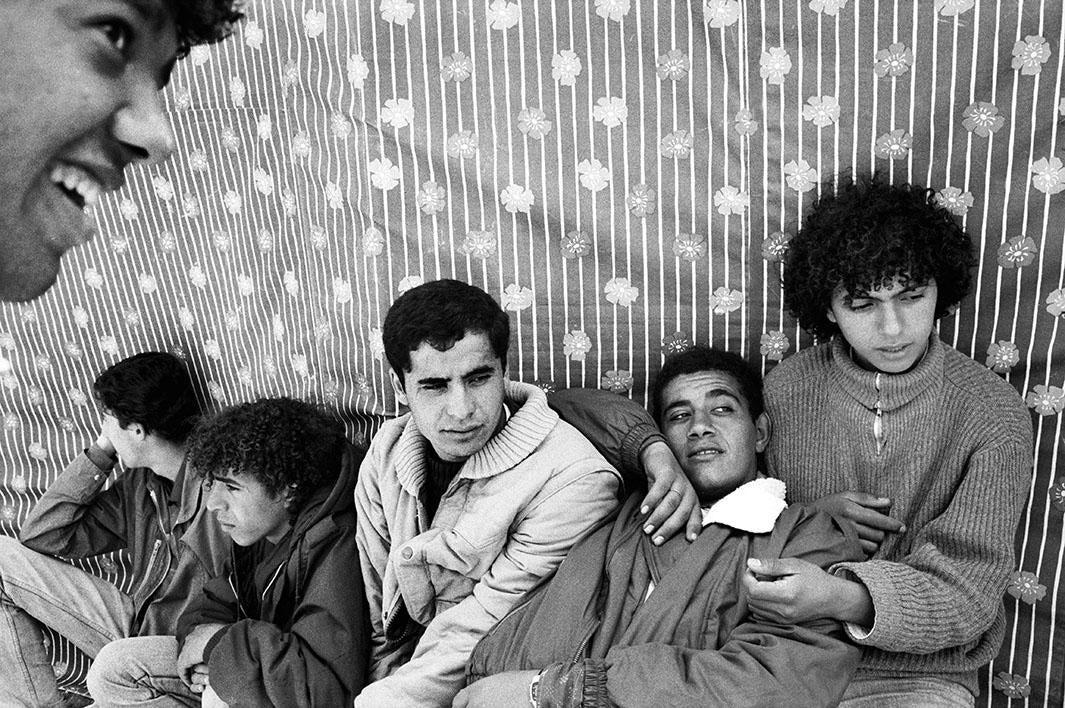 "In 1984, I was 29 years old, and I was asked to do a work with young kids in Marseille who had dropped out of school, and were suffering domestic or social difficulties. They were almost all teenagers of immigrant origins, and many of them were involved with drugs and gangs. I was supposed to give them small compact cameras, and introduce them to photography, not necessarily so that they may become photographers, but say so they could use photography as a medium to express themselves and help their struggles. I chose to make them focus on their identities, on their neighborhoods, their families, friends. This fascinating experience lasted six months. While they took pictures, I decided to follow each of them in their daily life and make a photographic work of my own. Thanks to this cultural assignment, I understood I could penetrate very closed and sometimes dangerous communities if it was understood that I wasn't a reporter who would just pass through, take pictures and leave, but that I was a 'teacher.' It changed everything! I was not only 'taking' something, but giving something." —Patrick Zachmann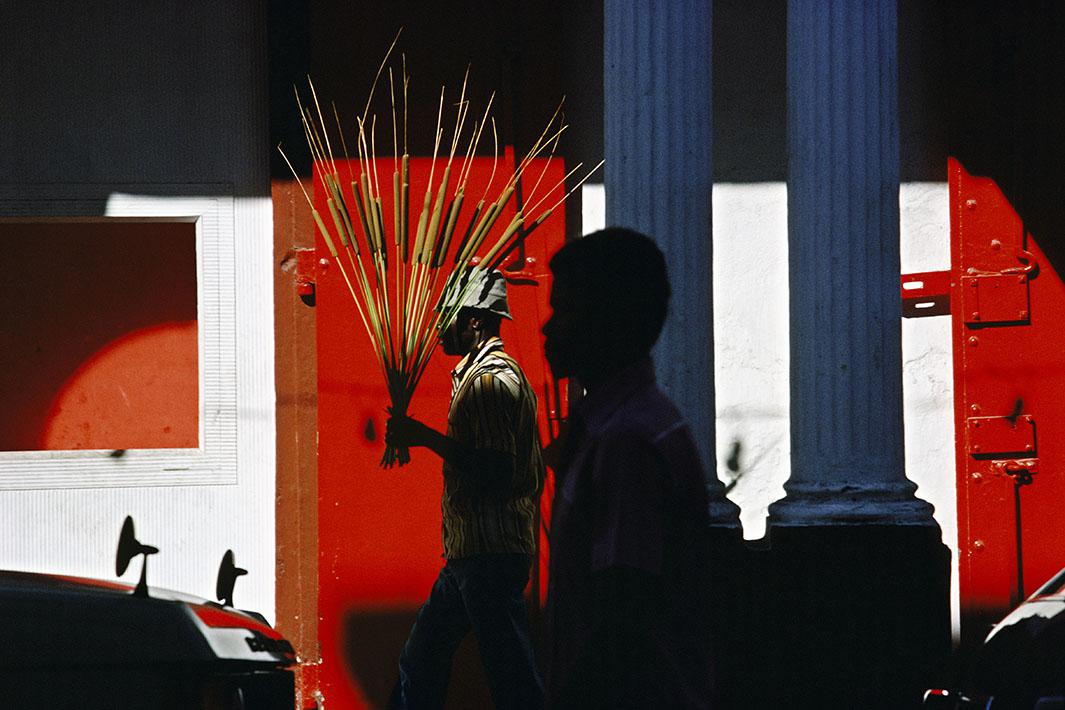 "The sad, vibrant, tragic, beguiling country of Haiti has been key to my photography. After reading Graham Greene's The Comedians—a novel set in Haiti that both fascinated and scared me—I made my first trip in 1975. But, photographing in black and white, I soon realized that something was missing: I wasn't capturing a sense of the searing light and the heat—physical and, perhaps, metaphysical—of this country, so different than the grey-brown reticence of New England, where I grew up. I wasn't dealing with the emotional intensity of my experience of this vivid and troubled land. So, when I returned to Haiti four years later, I decided to work in color. As I wandered through the porticos of downtown Port au Prince in 1979, I remember spotting this man with a bouquet of bulrushes—strikingly outlined against a vibrant red wall—as a second man, in shadow, rushed by. I took the photograph and slowly began to realize it was time to leave black and white behind." —Alex Webb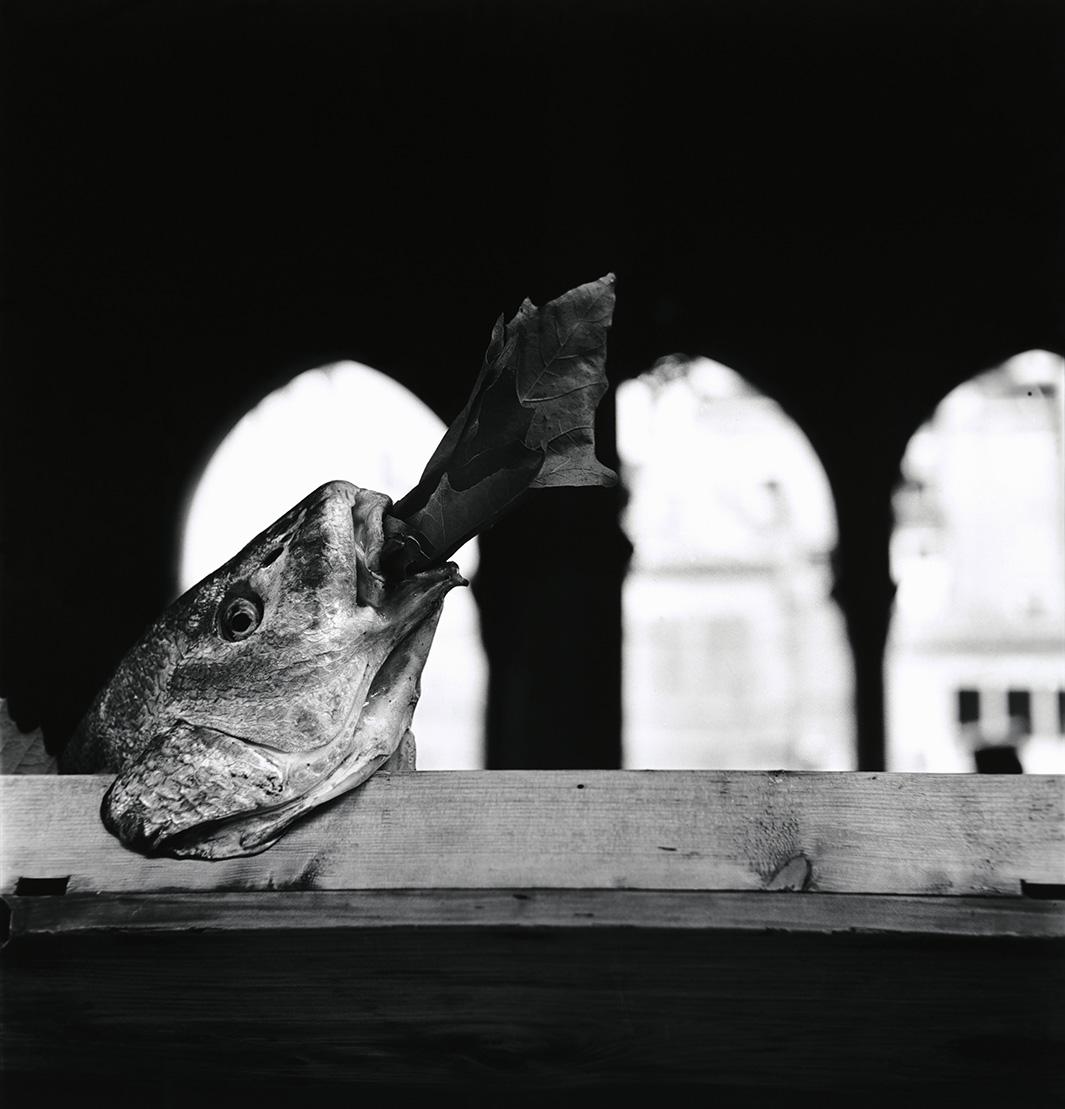 "The picture made me a vegetarian. But only for a while." —Elliott Erwitt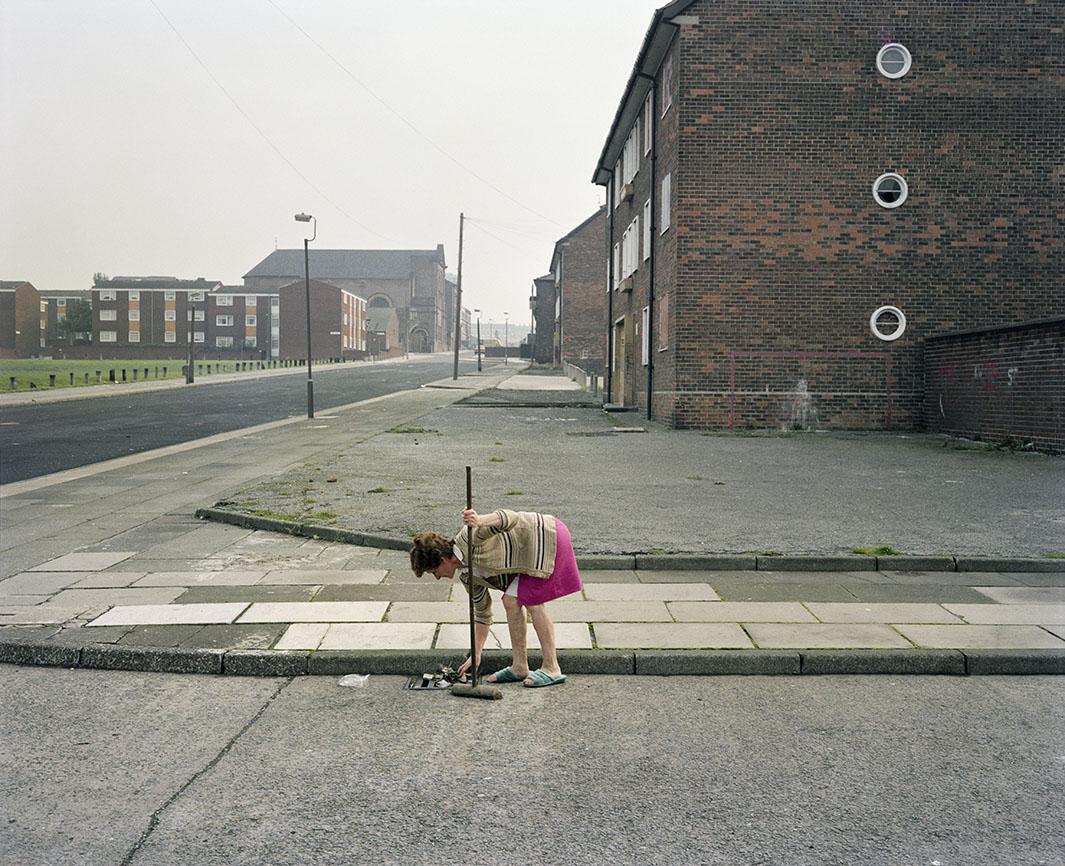 "In 1982 I bought the newly released Makina Plaubel 55mm fixed-lens camera. With this shift from 35mm to 6 x 7, I also changed from black and white to color. Later that year, I started my project on New Brighton called 'The Last Resort.' However, the first project I shot in color was composed of urban scenes from Liverpool. This image was on the second roll of film. It's the first good photo I made in this new chapter of my work." —Martin Parr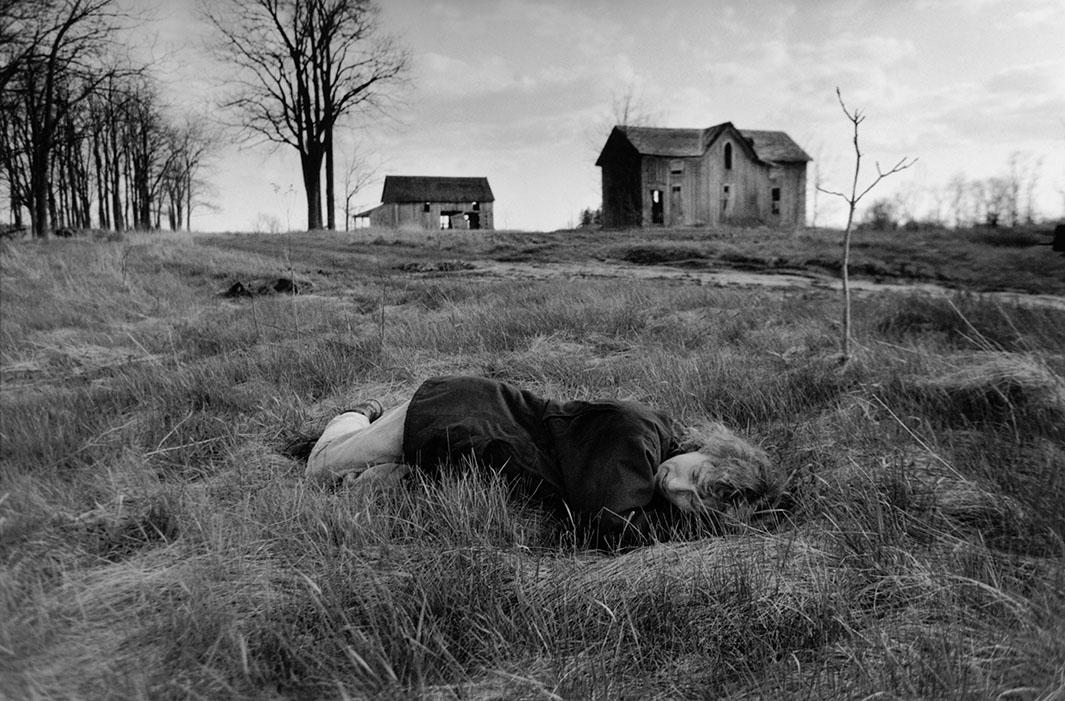 "My wife Ann and I had been digging during the day, transplanting lilies from the front of this abandoned farmhouse back down the road to where we live. We finished. She was tired and laid in the grass. I took a picture. The house is now gone. The walnut trees have been bulldozed and burned. I saw this picture the other day for the first time in years and realized how photographing life within 100 yards of my front porch had helped me focus on everything I cared about." —Larry Towell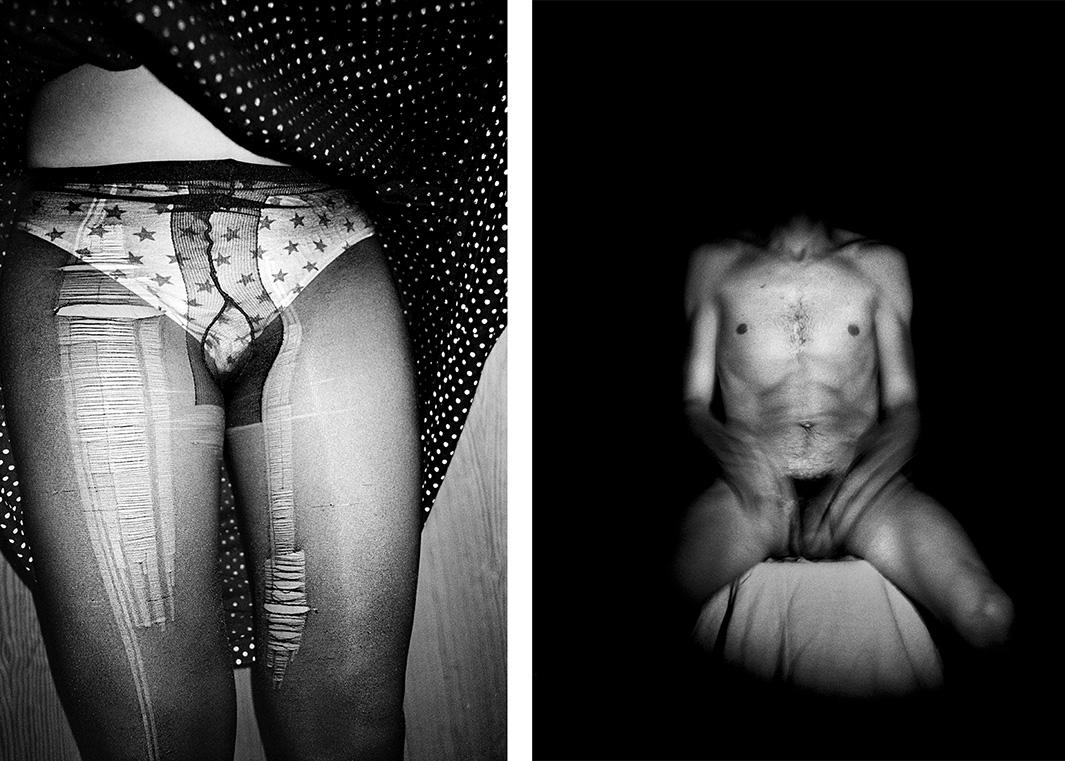 Left: "The picture that changed everything? When I fell in love with Sabine and she taught me how to dance. After that moment, I stopped taking pictures to prove anything or to be daring. After that moment, I started taking pictures out of love and curiosity. After that moment, I started dancing. Sabine had put on lipstick, high heels and a polka-dot dress. It's was the christening of her sister's first baby. 'Peqqeraava? Am I beautiful?' Sabine asked. She lifted her skirt, revealing her star panties and a pair of laddered tights. 'Lorunaraalid. You're wonderful.' I replied, grabbing hold of her and starting to dance. I've often watched Sabine dance at the village hall without wanting to join in. But now that we're alone in her uncle's house, I surrender to both the dance and Sabine. We danced across tables, chairs and mattresses. Wilder and wilder. Through the open window we can hear the church bells chime but Sabine insists: 'Aamma, aamma, qilinnermud ilinniardiiatsiikkid!' ('More, more. Let me teach you how to dance!')" —Jacob Aue Sobol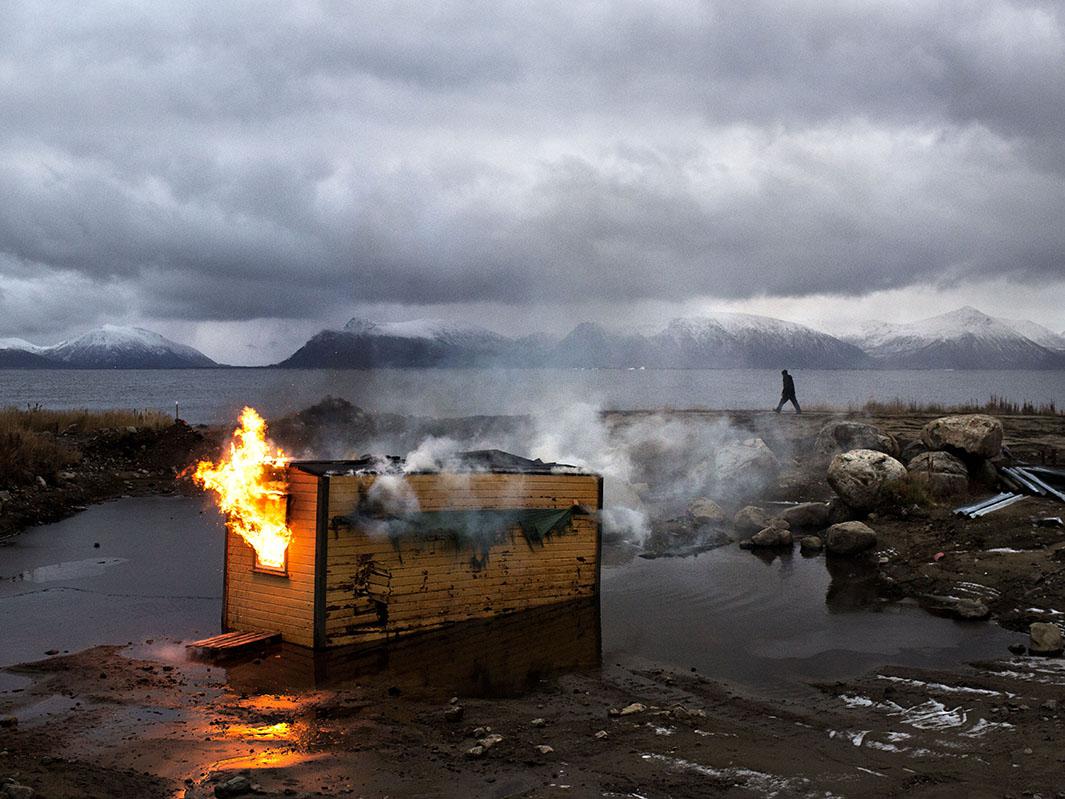 "This picture of a burning hut was taken in 2012 while I was working at a small local newspaper in Vesteralen, northern Norway. I can't say this exact photographic moment was a game changer, but it was captured during a time in my life that definitely changed everything. I had found the woman I knew I wanted to spend my life with, and she was working as a doctor in a small community called Myre. I halfway moved to this small town in order to be close to her, and continue to woo her to move back south with me. I worked at the newspaper so that I had another reason or maybe an excuse to be there, photographing the community's big and small events. This was one of my favorite images I took during this time, a period when I felt my life coming together, when I had found love. (We are now married and expecting our first baby.)" —Jonas Bendiksen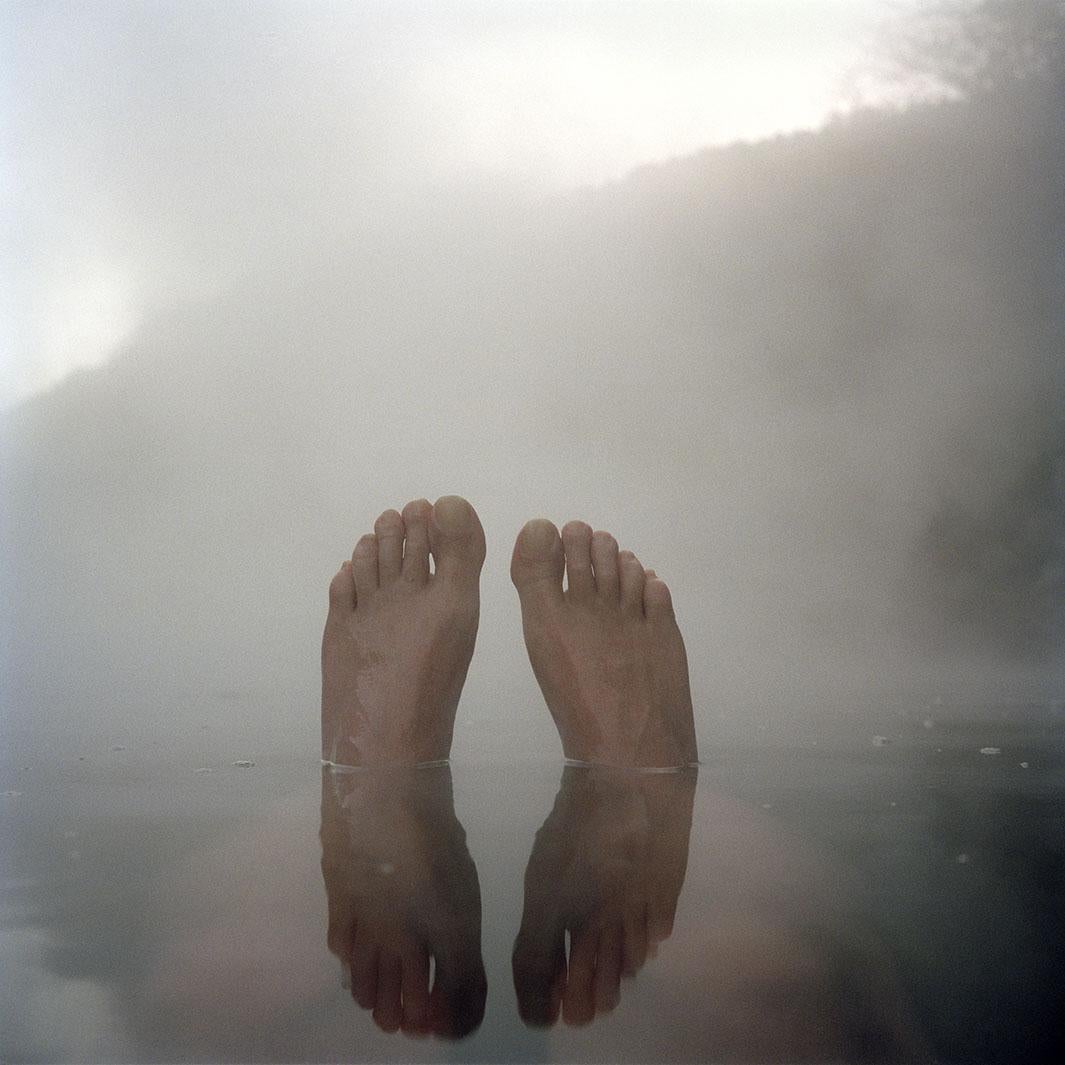 "Very early one morning in 2000, I was dragged out of my bed by my Japanese fixer, the amazingly patient Ito Kadowaki, who guided me through his confusing and ultimately fascinating country. We walked to a river, stripped off all our clothes and made our way into the hot springs that gushed up from the centre of the flow. I was at the point in my career when I was learning that I did not need events to drive my pictures. Photography and authorship are so much about confidence, and I was beginning to understand that I could be less intrusive, let the situation develop and see pictures in the ordinary, in the in-between moments. This particular moment was so amazing: the mist, the heat and coldness in the same place. Taking that photograph of my feet was exactly what I kept from the experience. To be journalistic in that situation seemed wrong, and I simply tried to demonstrate my own experience by becoming part of the photograph. I did my best to keep my rangefinder camera out of the water and simply laid back calmly, relaxed and photographed my feet. Ultimately, I try to let pictures happen, because now, I have the confidence that they always will. What could be simpler?" —Peter Marlow