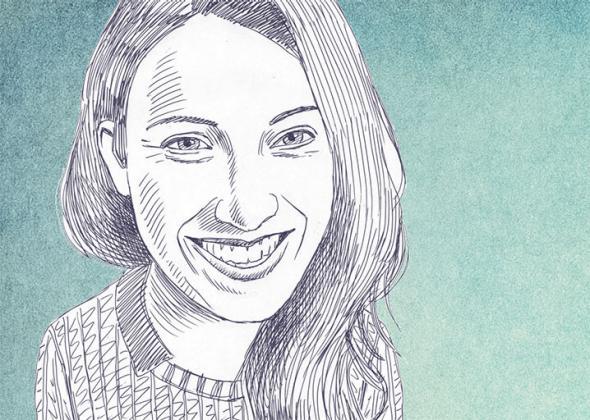 A year or so ago, I wrote a piece about "media diets" and interviewed some journalists about just how much they'd fudged their self-reported news consumption. Media diets are bogus, I concluded. No one actually reads 19 magazines and watches an hour of Al Jazeera before breakfast. But now that I've been asked to catalog my own Internet habits, I'll happily offer them up to you in all their graphic, eyeball-freezing detail. I will try not to fudge it. Specifically, this diet is centered on Internet media loyalty: the corners of the Web I visit at least 20 times a month.
I generally occupy two separate Internets. One I think of as the "work Internet," where I trawl for story ideas, Slack with colleagues, look for new writers I might want to assign things to, Slack with colleagues, refresh the Slate home page, read pieces produced by the rest of the Internet that will either spur assignments or inspire assignment envy, and catch up on Slack. The other is the "friendternet," where I cruise through Instagram, Gchat with people, field messages about birthday dinners and wedding showers, and generally do things that feel extracurricular, like deleting emails from ZocDoc.
Twitter (150x/month): I love Twitter, and do not like to tweet. I am in real awe of the people from whose fingers great tweets seem to spring with total casualness—because every time I type something, no matter how banal the tweet I am tweeting, a small surge of "WHY did you tweet that, Bennett?" zaps me like an electric fence. Still, I dutifully do so regularly. But the unoriginal truth is that I love Twitter because it's the fastest way to know what people are talking about. The tweeters I like best tend to be the ones who both aggregate other peoples' stories well and intersperse self-promotion with tiny bits of reporting. For instance, @BrooksBarnesNYT, the Times' Hollywood reporter, does a good job of mixing business with very mild pleasure, providing useful links and small dispatches from his beat. (For example: "Overheard in Hwood: "I hope she doesn't get too skinny. Fat is funny, and funny is money.' Two gross agenty dudes about Melissa McCarthy.") New York mag's @JerrySaltz is a great follow because his feed is a surreal, hilarious, profane micro-diary of Jerry Saltz's life in the thick of the art world.
Dana Stevens, @thehighsign, is charming and a notably good curator of retweets. Also, I don't care about sports and I still eat up most of @DrewMagary's Twitter jokes, which strike a nice balance between bro-dad and cultural critic.
NYT Now (40x/month): After Twitter and email, this is the first app I check every morning. It's so simple and well-organized, and the "Our Picks" section is a not-cluttered collection of good links from around the web. This is the best way I've found to dupe myself into feeling fully caught-up on all news by the time I go to work.
My Feedly daily reads (70x/month): Feedly organizes all the most recent content from the sites of your choosing—in my case, this includes Gawker, Vulture, the Cut, EW, Deadline, THR, Splitsider, GalleyCat, and Guardian Books, among others—as a single stream of headlines. Each one includes a number corresponding to how many times the post has been shared, which is actually a fascinating way to chart viral patterns across the Web. It is at once depressing and deeply convenient. Also, I prowl TV Newser and Mediaite every day because I like goofy inside-baseball posts about cable news hosts.
Slack (10,000x/month): So much happens on Slack. Brainstorming, breeze-shooting, breaking-news updating. There may be no better sign that readers will be interested in a topic than the italicized alert "Several people are typing …" Also, once I learned how to mute hyperactive channels that weren't urgently related to me, my affection for Slack grew a lot.
Spotify (30x/month): It's hard to overstate how bad my workday Spotify listening habits are. While editing, I like mindless pump-up music, the kind that makes me want to shoulder-shake my way to the office kitchen. But my playlists reveal such deeply lame taste that I fear the day I accidentally unplug my headphones and our music editor, Forrest Wickman, who sits next to me, hears the sonic garbage I am pumping into my brain. I'm talking Hilary Duff. I'm talking Jason Derulo. I'm talking a lot of Maroon 5. I'm talking a Spotify-curated playlist called "Hipster House Party."
"Comedians in Cars Getting Coffee" (20x/month, with repeat episode viewings): After work, I like to decompress via this Web series. Seinfeld's low-key swagger makes a great foil for his guests, from Alec Baldwin to Jon Stewart. And it's fun to see extremely famous people being famous together without the song-and-dance of journalist-on-celebrity interviews. Don't watch the episode with "YouTube star" Miranda Sings, though. That was a bad use of 20 minutes.
Deep-Googling (90x/month): I love a good late-night deep Google. I not-infrequently Google bygone Bachelor and Bachelorette contestants to find out whether their relationships lasted. I've blacked out and come to on the fifth page of search results for "Seth Meyers' wife." (Human rights lawyer, New Mexico native, Jewish.) This might be my favorite use of the Internet: hurtling down the information superhighway to scoop up facts like "Zac Efron's dog is named Chappelle." (True.) At the end of a day, there's nothing else I'd rather know.
---