To the extent that she has been celebrated and discussed, it may seem there is little room for fresh insights into the life and work of Frida Kahlo. But more than 60 years after her death, a recent cultural moment surrounding the surrealist artist, expressed in a string of new exhibitions and books dedicated to her, is proving there is still territory to explore.
A new book, Frida Kahlo: The Gisèle Freund Photographs, which Abrams published in March, is perhaps the most intimate of these investigations, featuring more than 100 rare photos of Kahlo and husband Diego Rivera from German-born French photographer Gisèle Freund.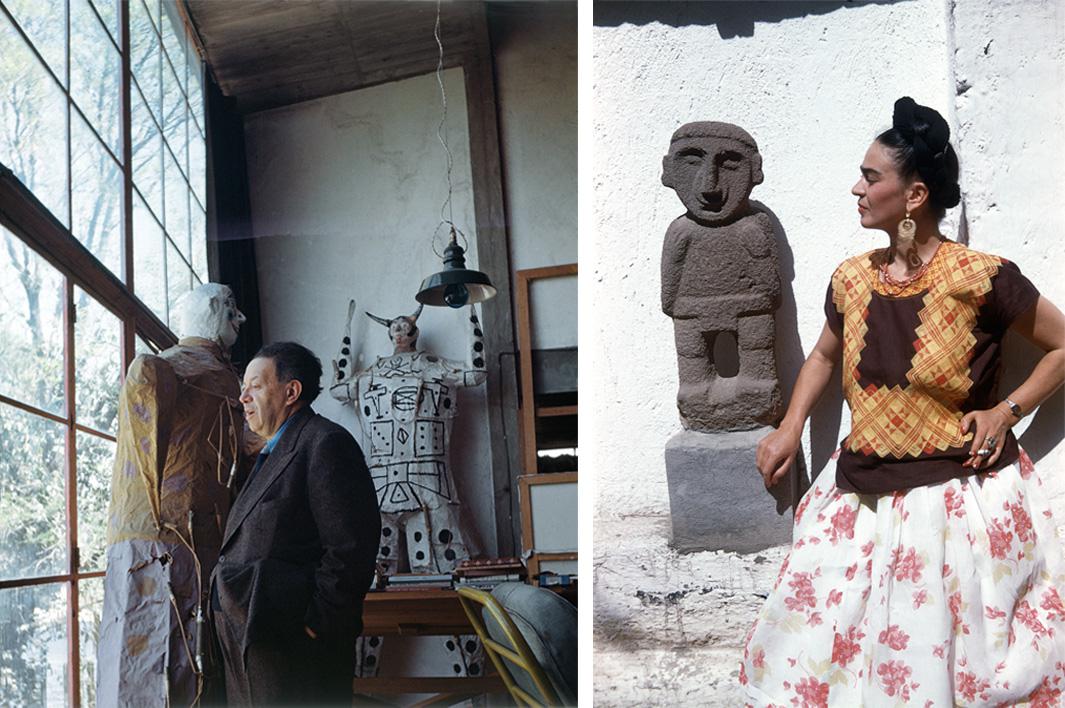 Freund was the only female founding member of the elite Magnum collective and spent years photographing for Time and Life. Her portraits of artists and writers, including Simone de Beauvoir, Aldous Huxley, and Man Ray, are legendary. She traveled to Mexico in 1950 to give a lecture at the College of Mexico, intending to visit for only a few weeks. But she soon fell in love with the country and its art, ultimately staying for two years. In that time, she met Kahlo and Rivera, and they quickly became close.
"They took her everywhere, and showed her their Mexico: the one of the farmers, the workers, the parties, the festivals, the rituals," said Kahlo biographer Gérard de Cortanze, who contributed an essay to the book. "They also allowed her to photograph their intimate lives—when they smiled, laughed, painted. She immortalized their fragility, their desires, their anxieties."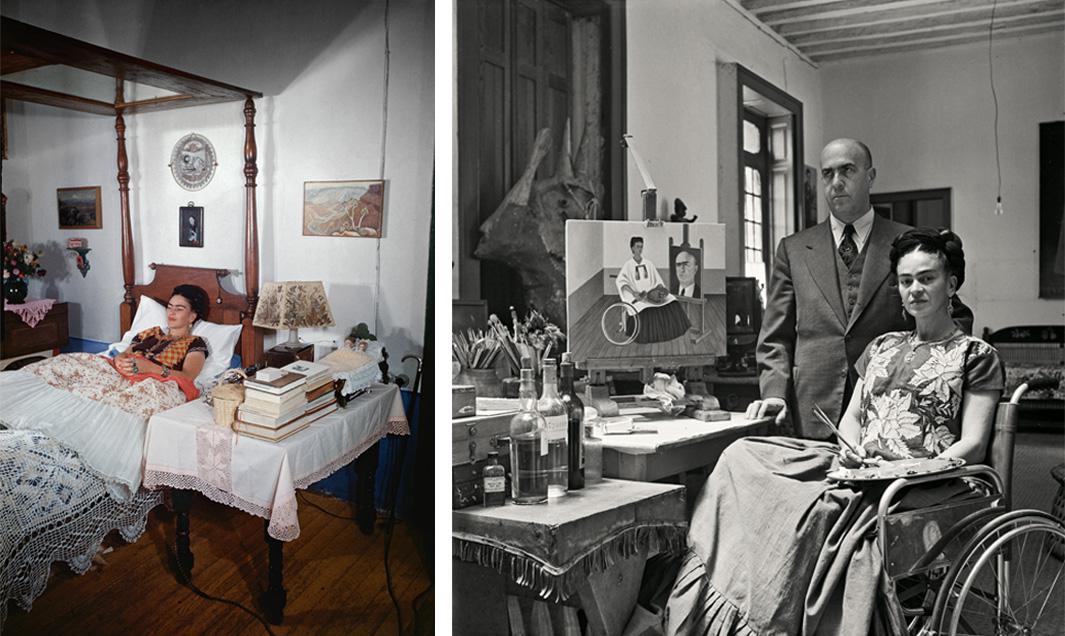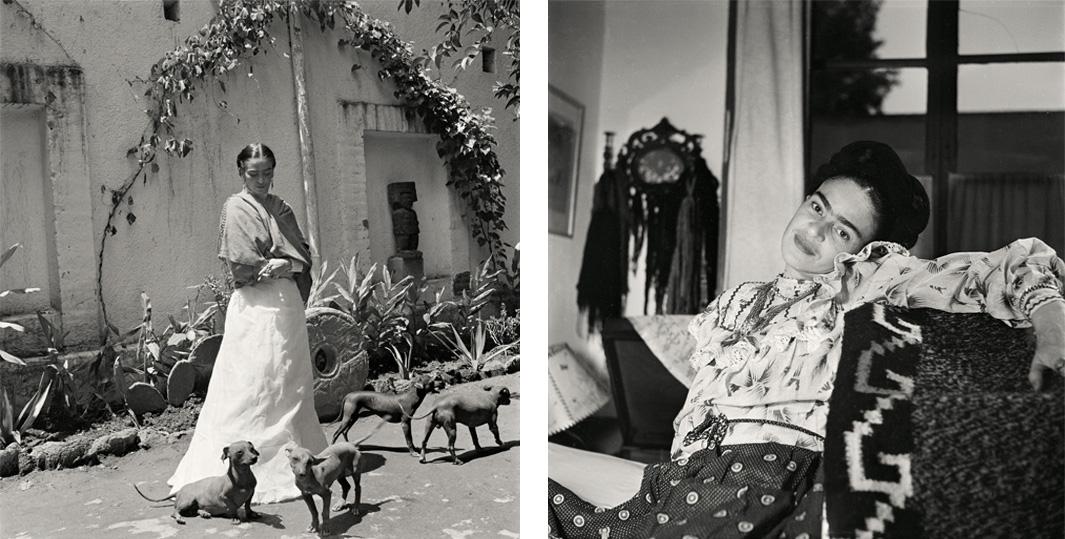 Freund's photos are a mix of staged and candid moments of the couple at work and at rest, captured mostly at their home, La Casa Azul (the Blue House), in Coyoacán, Mexico City. Kahlo can frequently be seen in her beloved garden, and Rivera, whose extreme work ethic is well known, is often pictured in his studio. Freund also took care to document the décor of the house—Kahlo's paint box, for instance, and her figurine collection—for the clues it offered about the people who selected it.
"She always preferred to photograph a person in her intimacy, in the middle of her personal objects, in her furniture, in this familiar universe. She said, 'The décor of a home reflects the person who inhabits it. Catching someone next to the trinket he cherishes makes the photos more expressive.' It is exactly what takes place here in Mexico in the house of the couple," he said.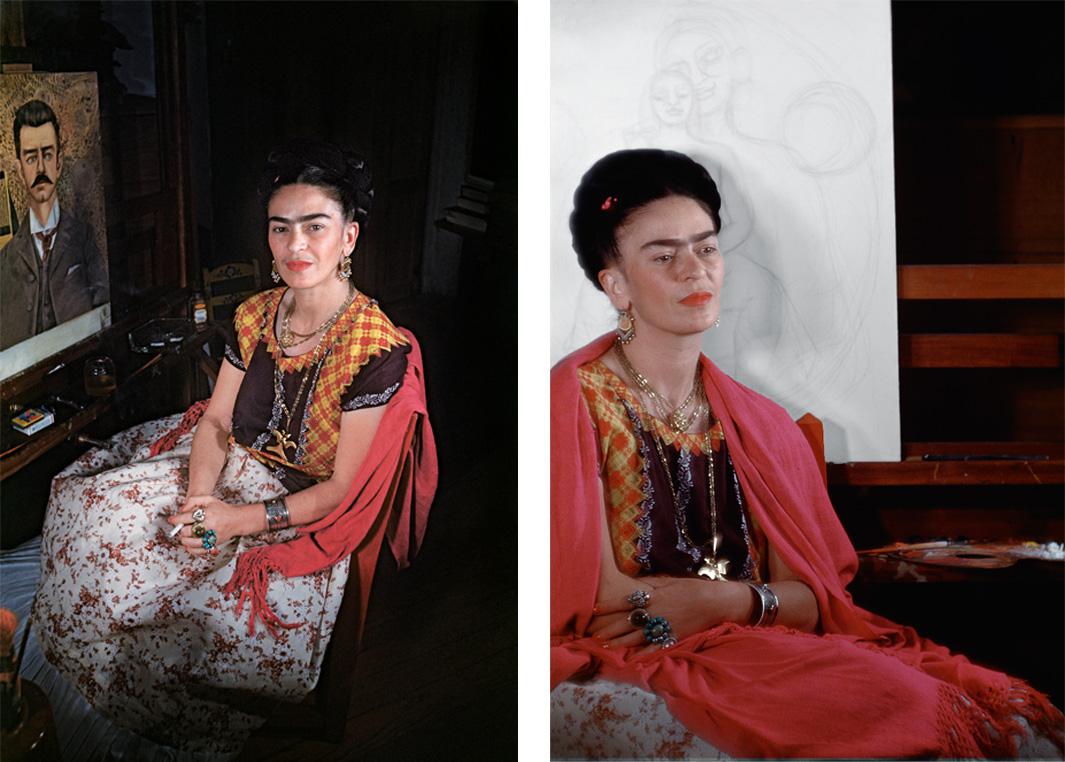 Just a few of these photos were published around the time that Freund took them. The rest were unseen until they were unearthed from a box at the Institute for the Memory of Contemporary Publishing, which also contained negatives, articles, and a movie Freund shot of Rivera painting.
In 1950 when Freund first befriended the couple, Kahlo underwent several surgeries, and a year later, she started using a wheelchair. Still, she was able to finish Portrait of Frida's Family, Portrait of My Father, Self-Portrait with the Portrait of Doctor Farill, and a few still lifes. Less than two years after Freund's departure, at the age of 47, she died.
Freund knew Kahlo when she most vulnerable, heavily medicated, and sometimes bed-ridden. But she didn't make photos about pain. Instead, she focused on the magic and grace that shone through the darkness.