The lifeblood of Christy Lee Rogers' otherworldly underwater photography is improvisation, so it's appropriate that the idea for her latest series, "Celestial Bodies," came from a technical mishap. Rogers was sending a photograph to a friend in an email, when, somehow, a duplicate of the image ended up alongside it in reverse. She liked the way it looked and decided to try intentionally creating the effect.
Rogers shot the new series at a neighbor's pool in her native Hawaii in January. She enlisted six people—mostly friends and a few models—to pose for her and photographed them during several shoots over the course of a month, creating the mirror-image look for some of the images afterward on her computer.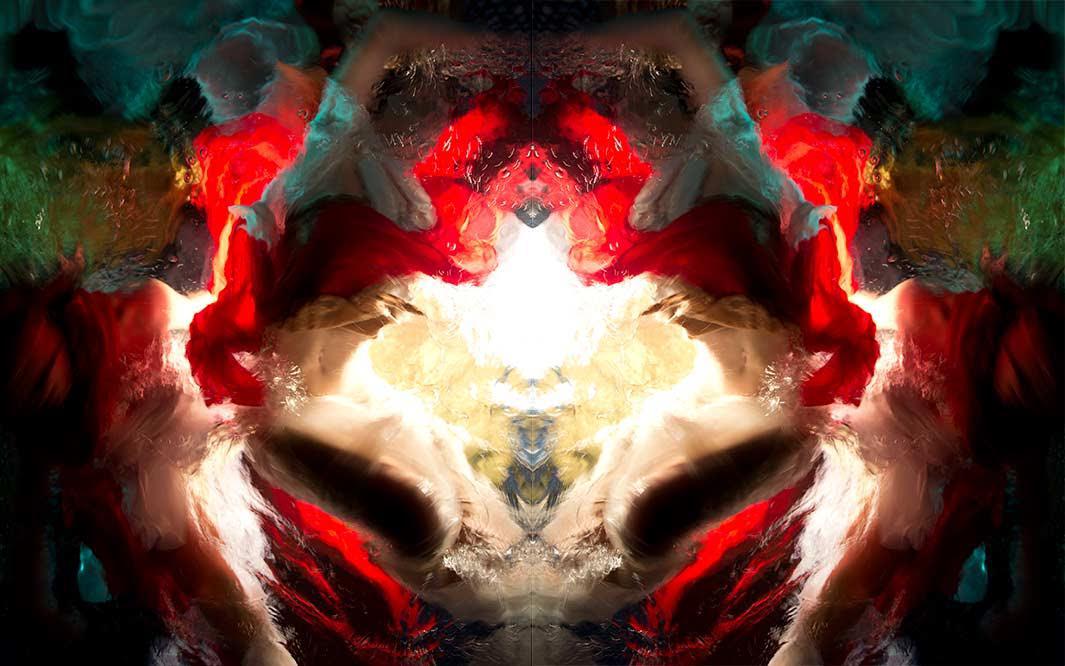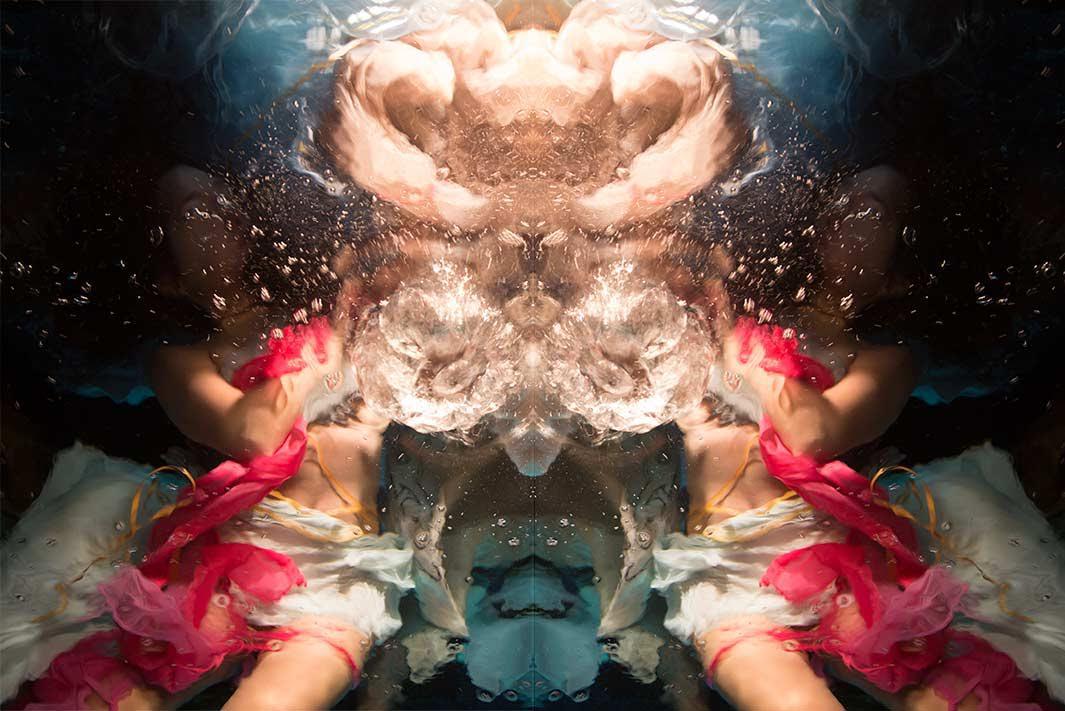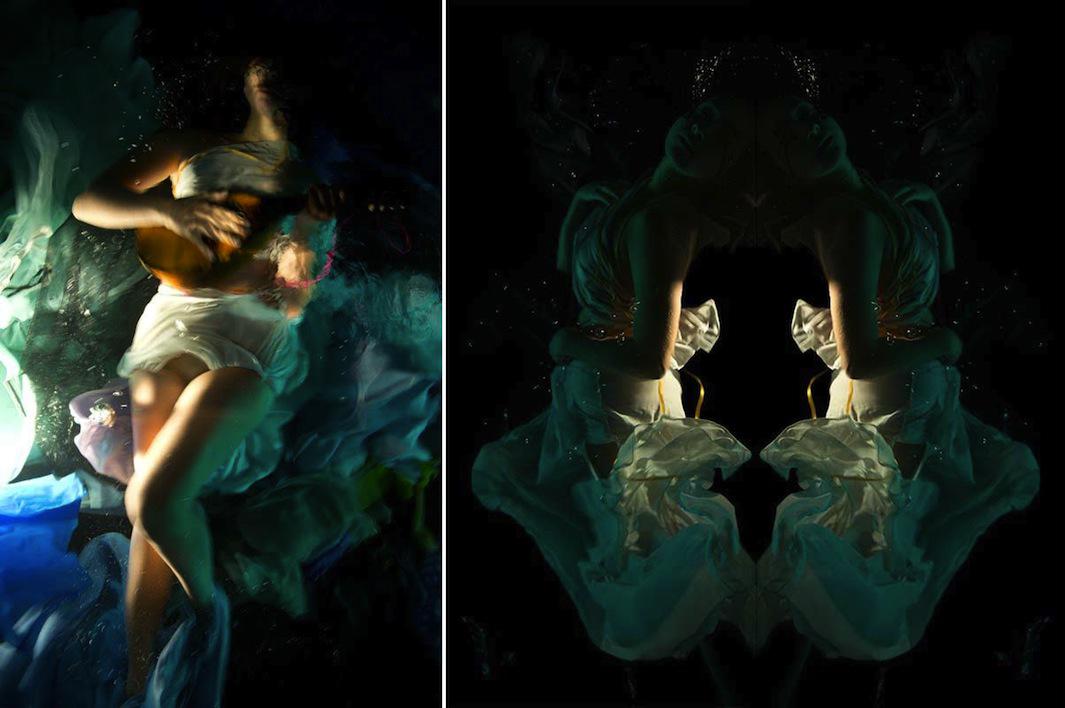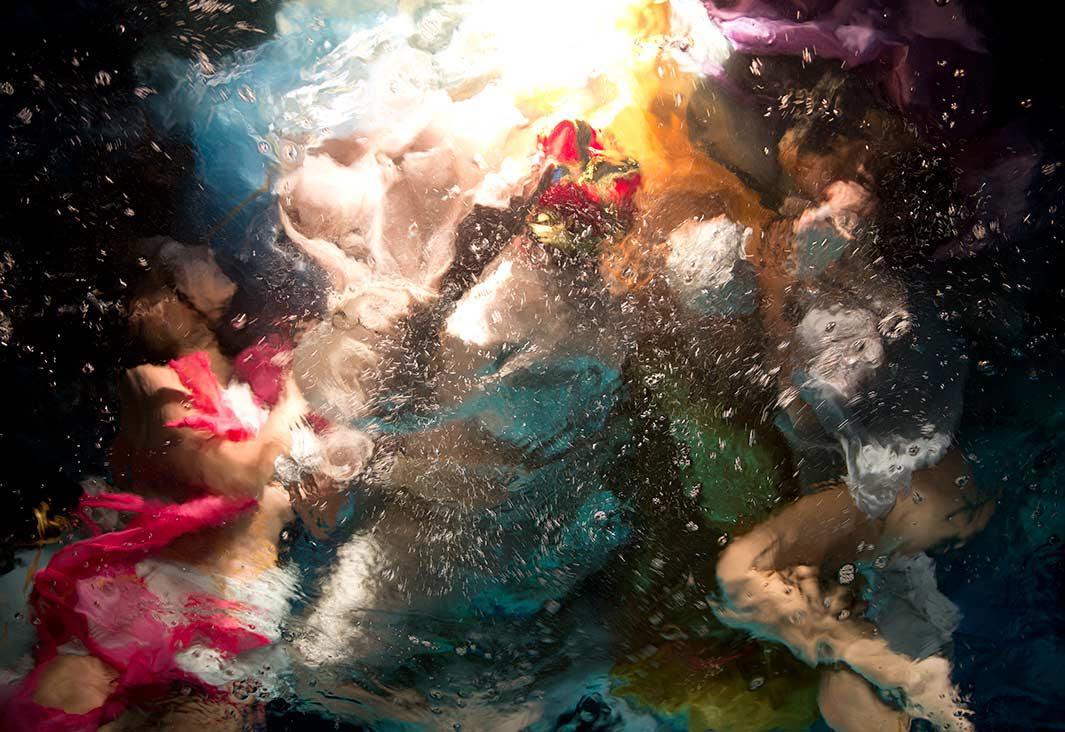 Like her other works, the saturated hues and dramatic lighting of "Celestial Bodies" evokes the work of Baroque painters. But Rogers also wants viewers to associate the light-filled, abstract bodies of this series with nebulas, galaxies, and planets and the dark background with the black expanse of the night sky. As usual, she shot from the side of the pool and used spotlights to illuminate the scene in the waters below. Her models, in this series, wore little besides stretches of fabric.
"I only have about three or four hours to shoot with the models before it gets too cold. Even though we're in Hawaii, it was still winter, and it gets cold if you're in there for too long. I have to work fast," she said.
Rogers' series, "Celestial Bodies," will be on view at Mexico City's Let There Be Art Gallery from Aug. 6 to Sept. 6. You can follow Rogers on Facebook and Instagram.