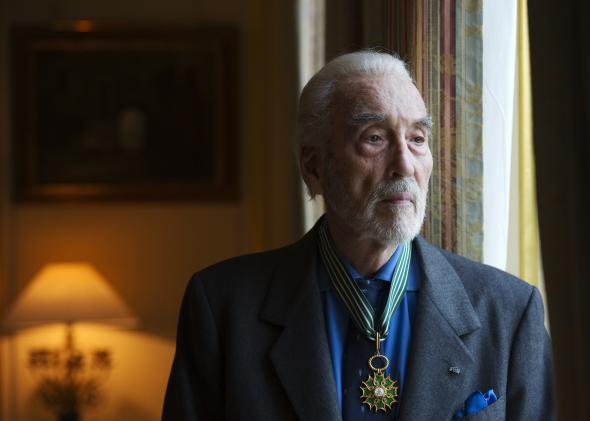 Christopher Lee, the iconic screen actor who brought some of Hollywood's most memorable villains to life, died at age 93. According to the Telegraph, Lee died in the hospital following heart and respiratory problems. With his dourly expressive face, booming voice, and imposing figure, Lee was best known for playing twisted characters like Count Dracula, Bond villain Francisco Scaramanga, Lord of the Rings' Saruman, and Count Dooku in two of the Star Wars prequels.
Lee first made a name for himself as a horror actor in several Hammer Films flicks including The Curse of Frankenstein and several Dracula movies beginning with Horror of Dracula in 1958.
From Variety:
As the assassin Francisco Scaramonga in 1974 Bond pic The Man With the Golden Gun he was a singular villain in the 007 pantheon—not a mad scientist or a megalomaniacal industrialist but an effortlessly sexy enemy who is perhaps James Bond's dark reflection.
In the past decade, Lee reached a new generation with chilling performances in both the Lord of the Rings and Star Wars franchises, as the corrupt wizard Saruman and Jedi-turned-evil Count Dooku. He also began a side career in heavy metal, releasing multiple albums to the amused masses. (This includes two delightfully festive holiday albums.)
Lee had an incredibly prolific career, with 281 acting credits and 22 award wins listed on IMDb.
---