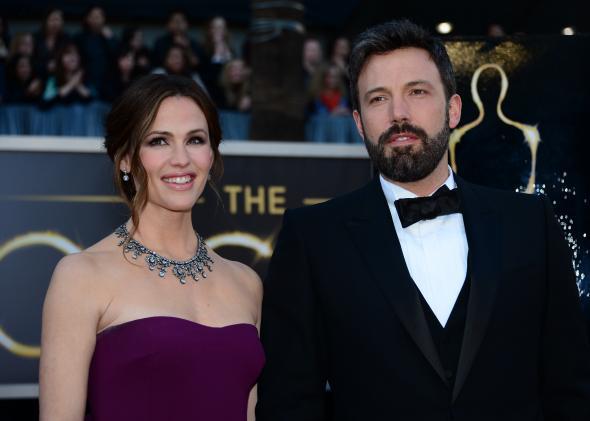 Amid the buzzing rumors of Ben Affleck and Jennifer Garner's possible split, Bennifer (Afflarner?) has finally confirmed that they are in fact getting a divorce.
"After much thought and careful consideration, we have made the difficult decision to divorce," the couple said in a joint statement to People. "We go forward with love and friendship for one another and a commitment to co-parenting our children whose privacy we ask to be respected during this difficult time. This will be our only comment on this private, family matter. Thank you for understanding."
Reading this, it's hard not to think of Ben Affleck's Oscar acceptance speech two years ago, which was perhaps one of the realest public moments in the history of celebrity marriages. Accepting the Academy Award, he said, with distinct uncertainty, of his wife: "I want to thank you for working on our marriage for 10 Christmases," Affleck said. "It's good, it is work, but it's the best kind of work, and there's no one I'd rather work with."
The standard narrative of celebrity marital splits, in the Gwyneth Paltrow and Chris Martin mold, is that the union is beautifully disguised as flawless until the exact moment of the split. But Affleck and Garner have actually been a refreshing divergence from the norm. They've both offered moments of pretty blunt honesty about their marriage over the years. Garner characterized their marriage as "mindful" in a 2014 interview with InStyle, noting that the courtship phase was over. If Afflarner had to end, at least it showed its seams along the way instead of feigning perfection.

---