If you caught the NBA Finals last week, you know it's the biggest event of the year in American professional basketball. It's also the most important time of year for Andrew Bernstein, the league's longest tenured photographer.
I spoke with Bernstein one morning before he left to photograph a championship game between the Cleveland Cavaliers and the Golden State Warriors. Though it didn't start until 9 p.m., he had to get to work in the early afternoon to shoot the empty arena, the locker rooms, and the players as they arrived, as well as the musical performance and anything else that happened pre-game. Once things get started though, he'd have plenty of help.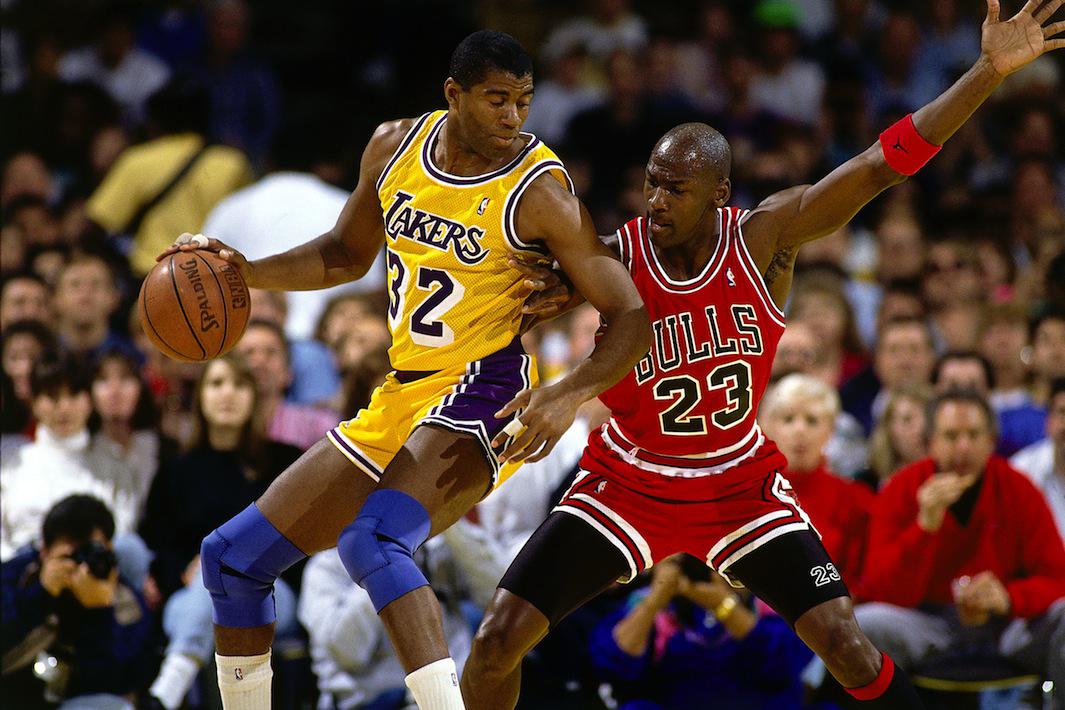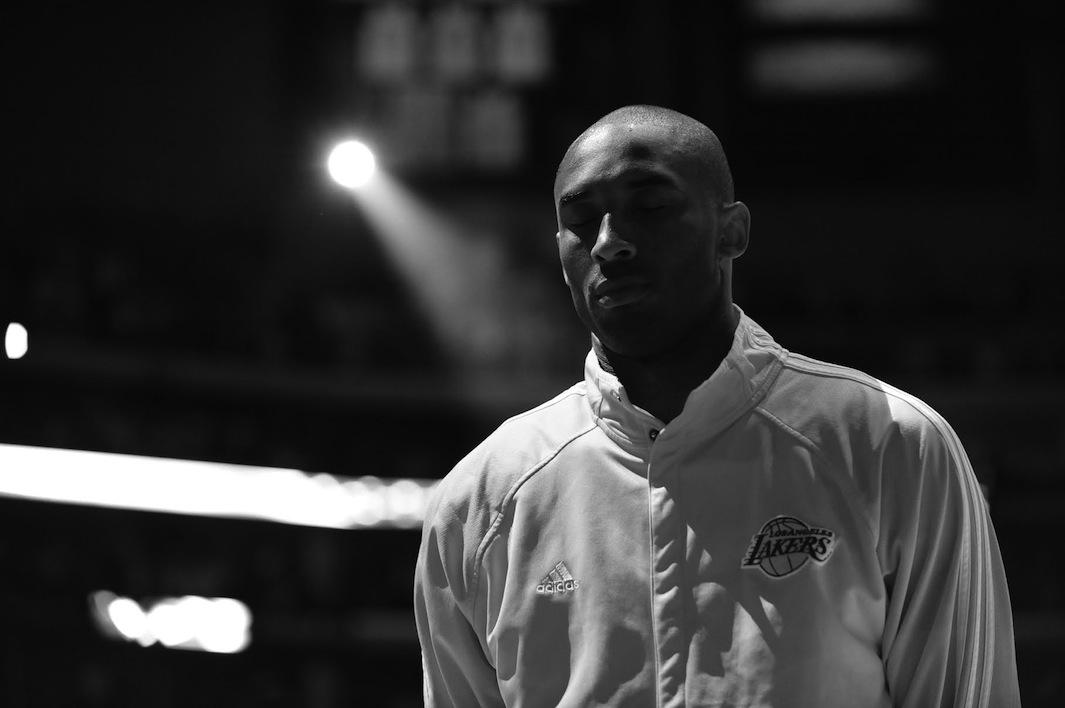 "In the beginning, I was a one-man band. I covered the first two or three finals myself with no other photographers or assistants. Now, we have eight photographers and probably eight or 10 support people. My son, who is 20, is my digital tech. He's the guy who, as I'm shooting, is ingesting the photos, editing them and sending them back to NBA Photos, which then sends them up to Getty," he said.
Bernstein has been taking photos since he was 14. He grew up in Brooklyn and developed his skills working at Midwood High School's newspaper and yearbook. At California's Art Center College of Design, he met some Sports Illustrated photographers who taught him how to use strobe lights mounted on the ceiling at indoor sporting events, a new technique at the time, which he still uses. In addition to his league responsibilities, Bernstein is the official photographer for three teams—the Lakers, Clippers, and Kings—and the director of photography for the Staples Center and Nokia Live. For more than 30 years, it's been his job to capture the sport's greatest moments.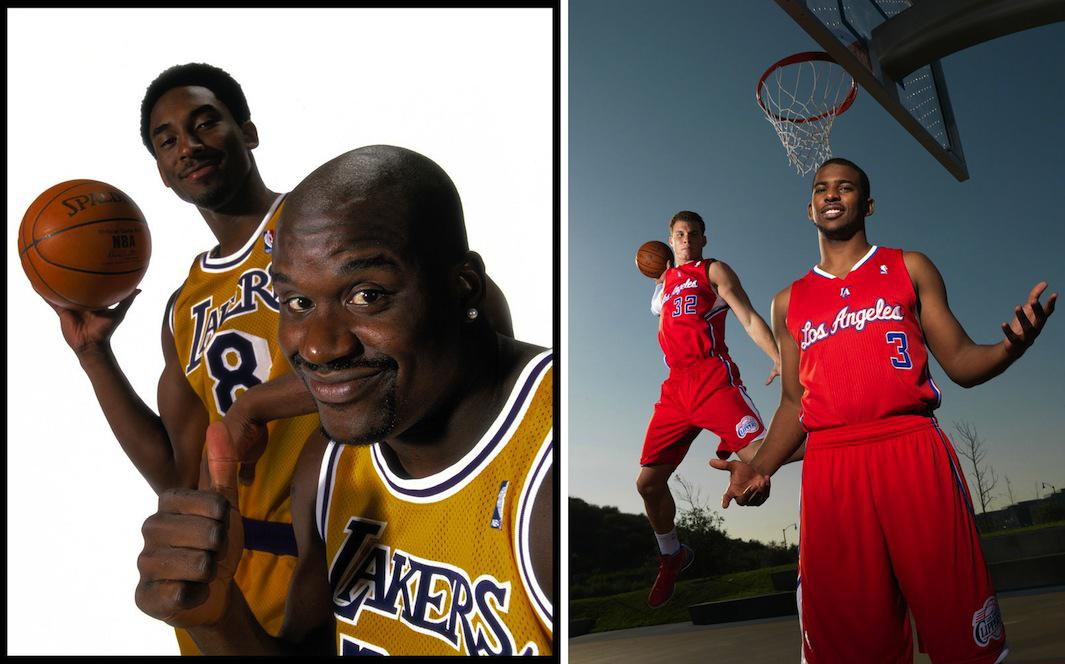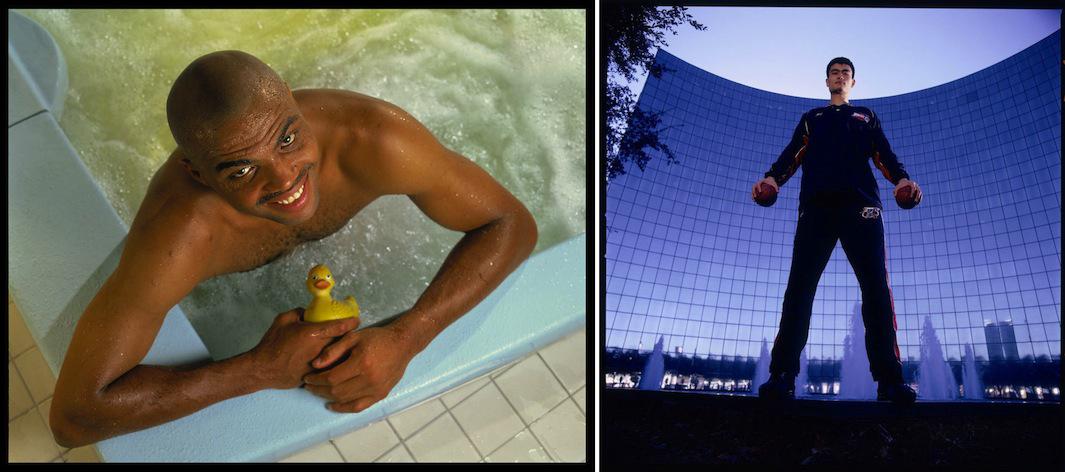 There are only two league photographers shooting courtside at NBA games—Bernstein and Nat Butler. When Bernstein assumes his position under the hoop, he must be fully alert every second of the game so as not to miss a crucial play. "I don't think it's unlike what the players do when they come out in a crazy arena environment. They lock into what they're doing and I do the same," he said.
In addition to shooting with two cameras, he's also responsible for triggering a system through a button attached to his camera, which releases the shutter on 10 remotely controlled cameras set up throughout the arena. "I have to decide if I'm going to shoot with the long-range camera or if I'm going to shoot with the remotes. I know most of the time that I make the right choice," he said.
Bernstein is no anonymous employee of the NBA. He's a fixture in the sport and has befriended many of the league's greatest coaches and players. In addition to his game day responsibilities, Bernstein frequently shoots portraits of players for national magazines or advertisements. In the mid-'90s, he photographed a day in the life of Shaquille O'Neal, who he'd known before he was even drafted to the NBA. "A day in the life with Shaq is not like a day in the life of an ordinary person. He lives as large as he is. He loves to drive fast. I spent a good part of the day in the wheel well of his Lamborghini driving at over 100 miles an hour through the roads of Florida with music blasting. He's the most gregarious and outgoing and friendly person you'll ever meet. I had a blast with him."