During the Occupy Wall Street protest movement that began in 2011, Jan Wandrag, a self-described "non-straight street photographer," began taking pictures thinking he would find source material for his typical style of reworking and manipulating images.
By the end of the protests, Wandrag had shot thousands of images, mostly tight shots of people's faces. Since a lot of his work is about repurposing photographs, he decided to turn his images into stickers and placed them all over New York City. "I brought the protesters back to the streets for a summer," he said. "I wanted the project in some way to be an occupy action in itself."
Not only were the stickers a type of echo representing the protesters and what he calls the "transient and fragile nature of a unique moment of consciousness," but they also added yet another layer of street art historically seen around New York. Wandrag put them up primarily around downtown New York but also on the Upper West Side and in Midtown. The "final" art—photographs of the interplay of the stickers with their environment—was primarily captured with Wandrag's iPhone or a digital point-and-shoot camera.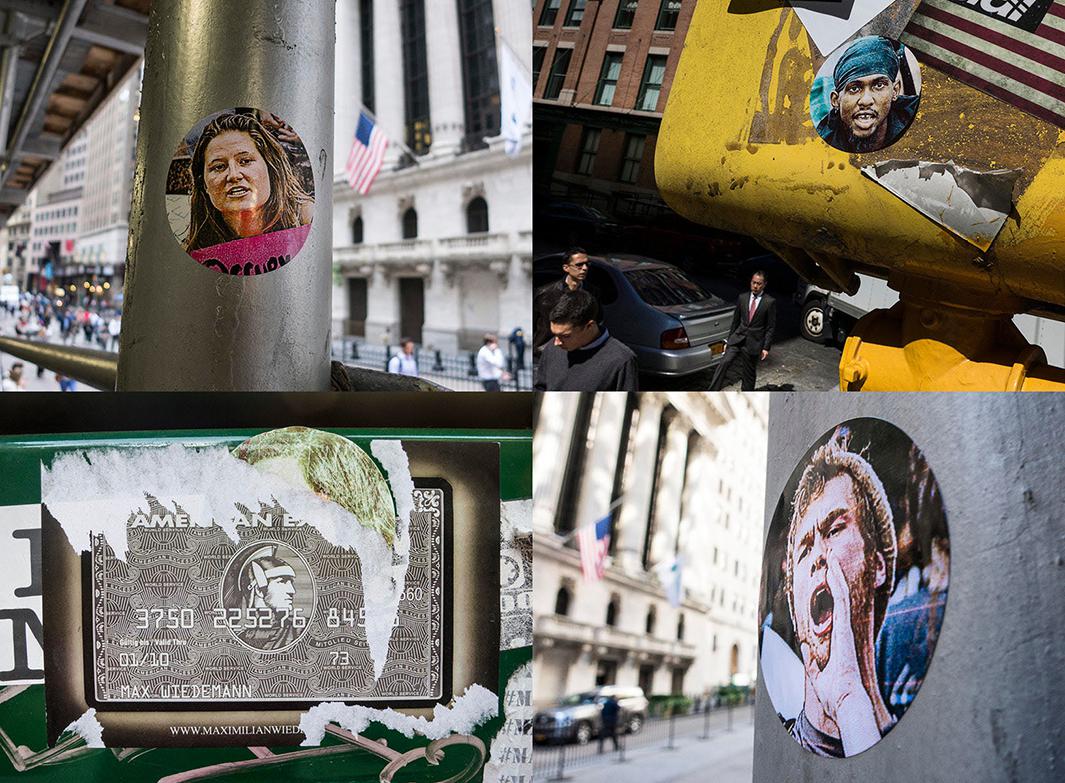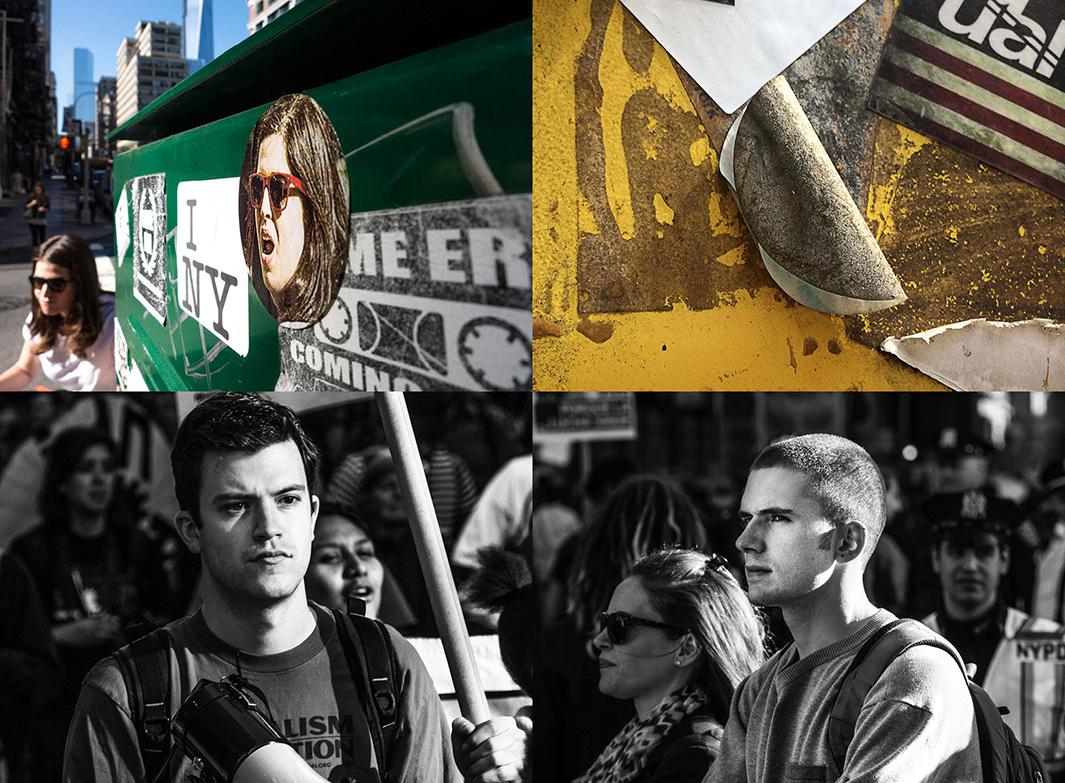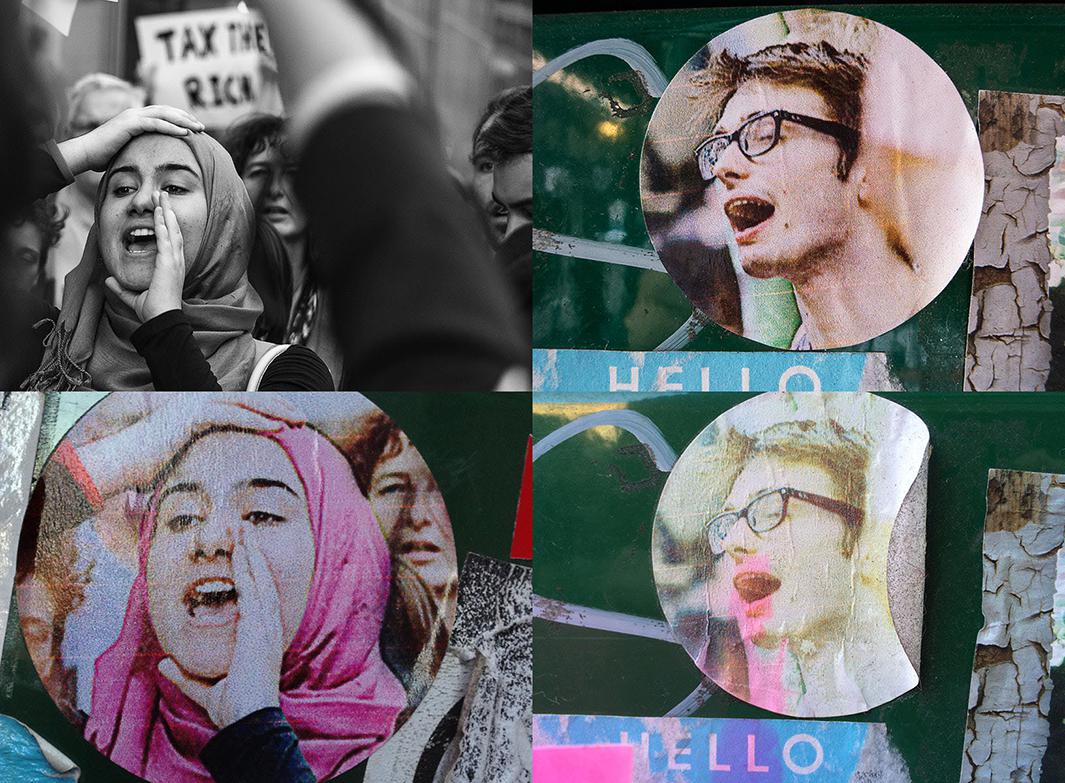 "Using a SLR or something bigger just wasn't very practical," he explained. "I always have my phone with me, so when I would happen upon a sticker that had faded or ripped in a cool way I could get he picture right away. I kept track where I put stickers … but sometimes I would be surprised by a spot I forgot about. A few are still up, but by now they're all completely faded."
Wandrag put up the stickers for around six months, but on the eve of the anniversary of Occupy Wall Street, he was arrested by two undercover cops while placing one on a lamppost.
"They did mug shots and everything and when the first arrest was processed they handed me over to the vandalism squad who read me my Miranda rights and forced me into signing a confession. Then I got processed all over again. The charges were pretty severe so it scared me into getting an expensive lawyer. When we got to court, they lowered the charges and gave me a small fine. … It gave me an even greater appreciation for activists that get arrested regularly."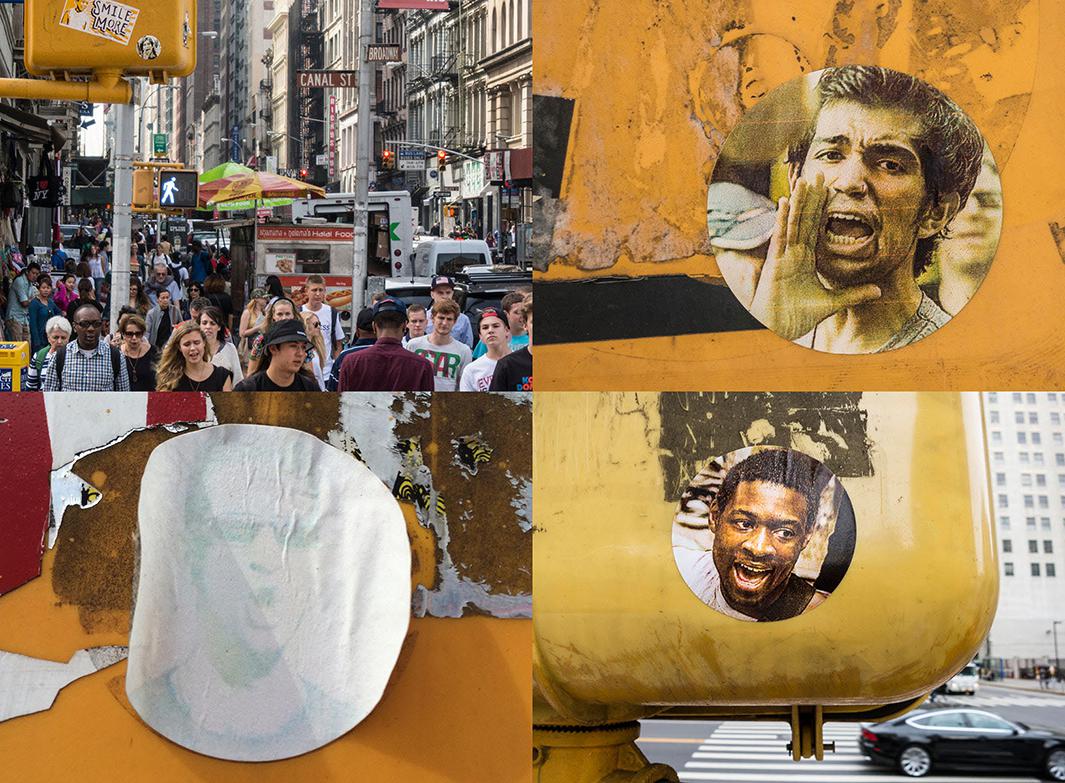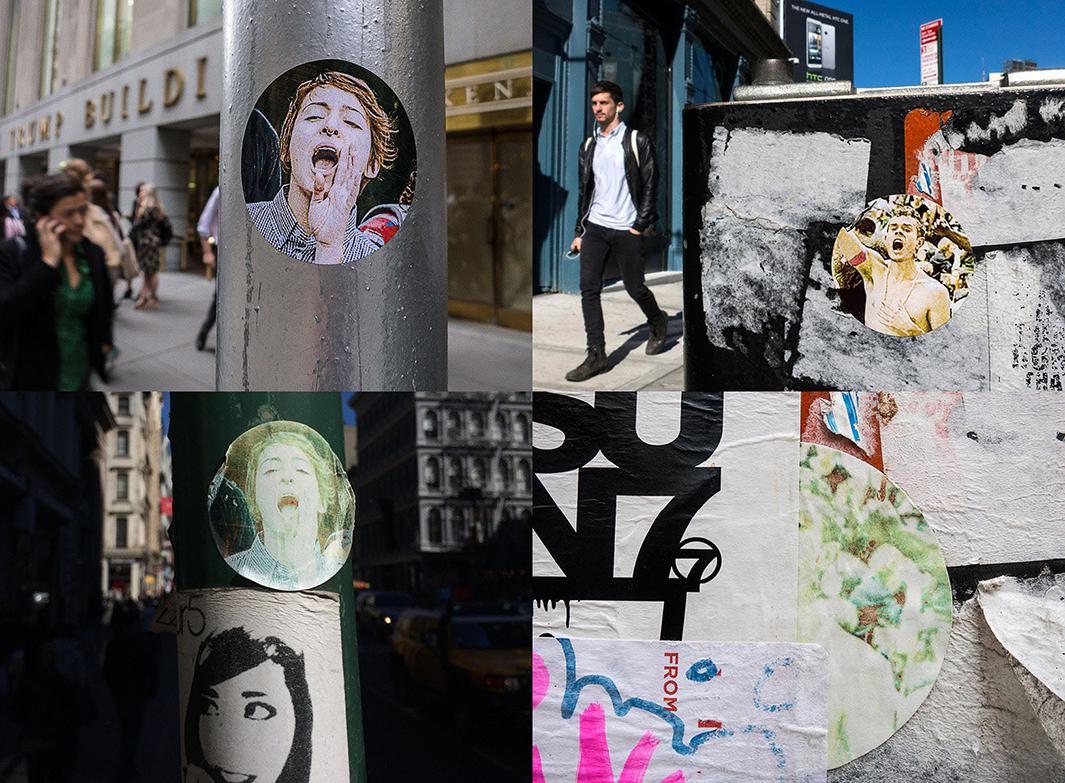 Wandrag still feels that the profound impact of Occupy Wall Street.
"When I tell people about my project, some inevitably say something about how Occupy Wall Street ultimately failed or wasn't effective. I think it's very sad that not everyone realizes the huge impact the movement had in New York, the United States, and across the world. To this day there are actions inspired by Occupy globally. Elizabeth Warren and Bill de Blasio would not be as influential as they are today if it wasn't for OWS highlighting the 1 percent versus the 99 percent. Income inequality is one of Hillary Clinton's main campaign issues. The criticism against Occupy [Wall Street] was that they did not have a clear agenda. I think this might have been what help made them so strong. They created a vacuum for discussion to happen. People were inspired to join because they felt that their voice would be heard too. They reminded us that we all have a voice and that it's our constitutional right to use it."
He has created a book of his work that includes both images of both the protesters, as well as the stickers around New York; he is hoping to find a publisher.
"It's a tribute to the movement but also a reminder that public action counts and is effective. It is astounding to me that there is not a single photo book about Occupy that has been published by a major publisher. This needs to change. I don't want the project to be nostalgic but inspirational. We should all get up and do something!"