When Colin Miller flew to Chengdu, China, this November, it wasn't with the intent of making a series of photographs of Buddhist temples and monasteries. But when he started traveling Sichuan province with friends who lived in the region, he was immediately drawn to the bastions of color standing out from the brown hills and snowy mountains.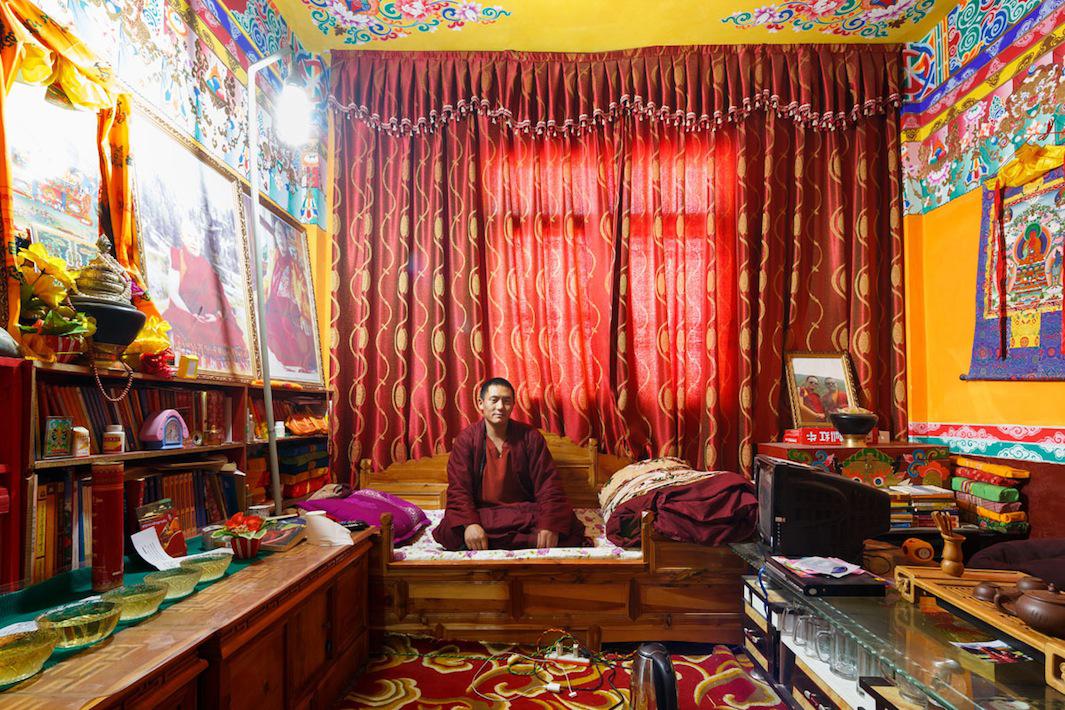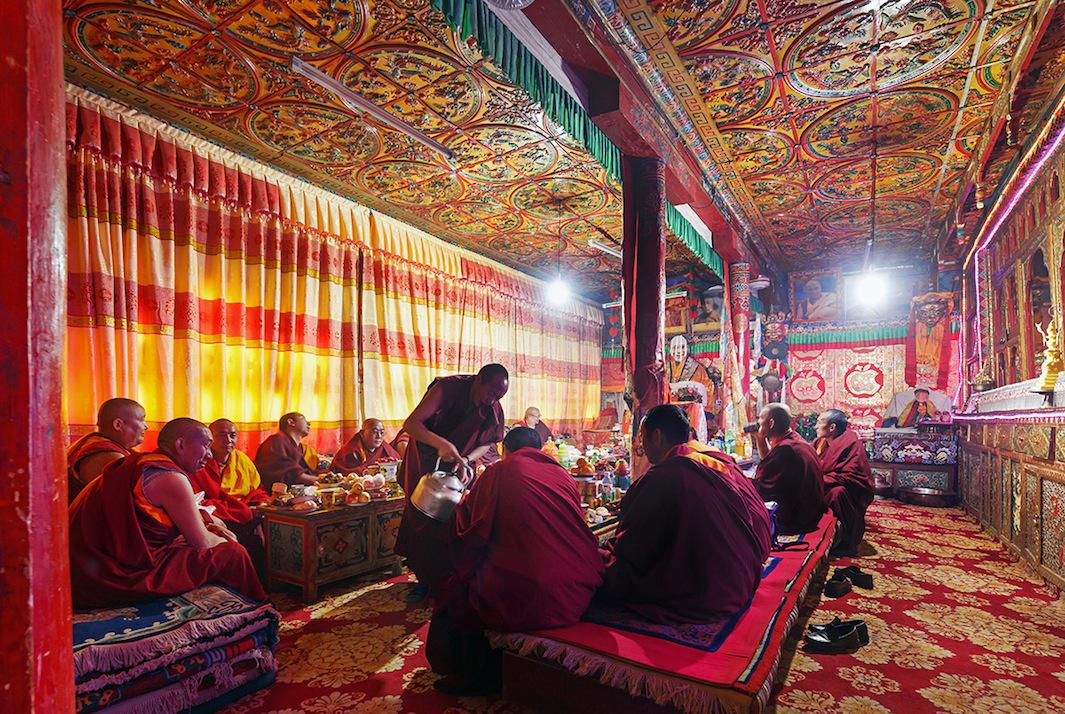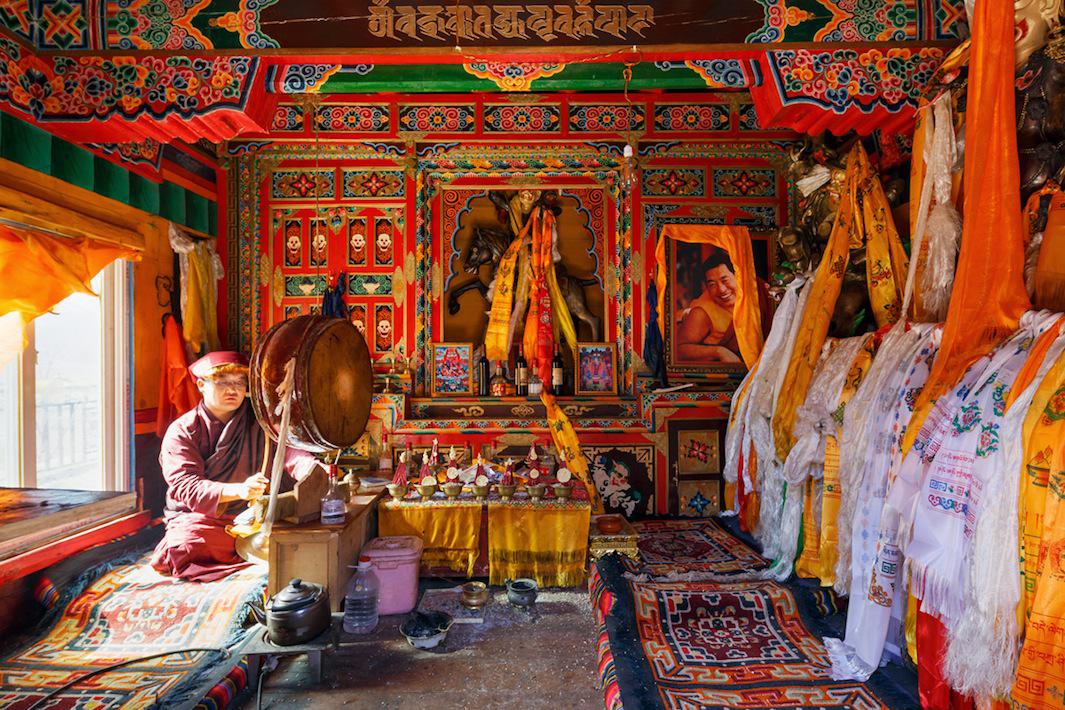 For the next 2½ weeks, the Brooklyn-based photographer and his friends traveled by bus and van to small towns in the province, stopping at local places of worship. While many of his photos feature the red-robed monks who prayed and often lived at the places he visited, Miller was most interested in the spaces themselves, particularly their intricate architectural details and saturated decorations. "The way I shoot for a project, I just react to whatever I find," he said. "It was a matter of seeing what kind of access we had, what kind of places were interested in letting us in."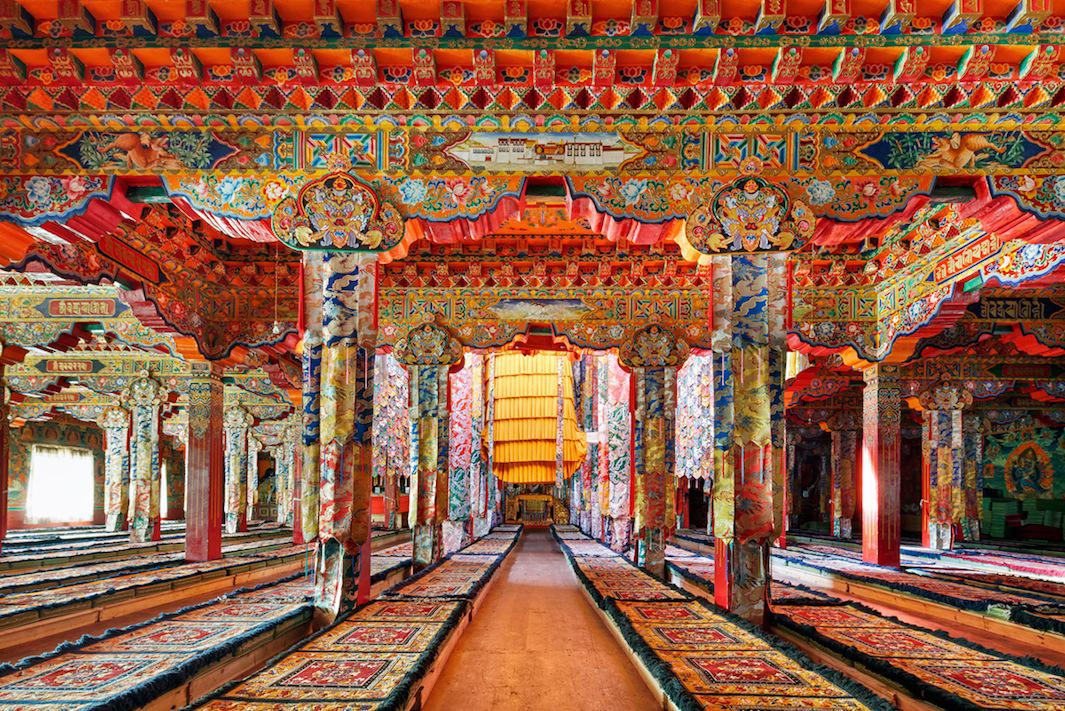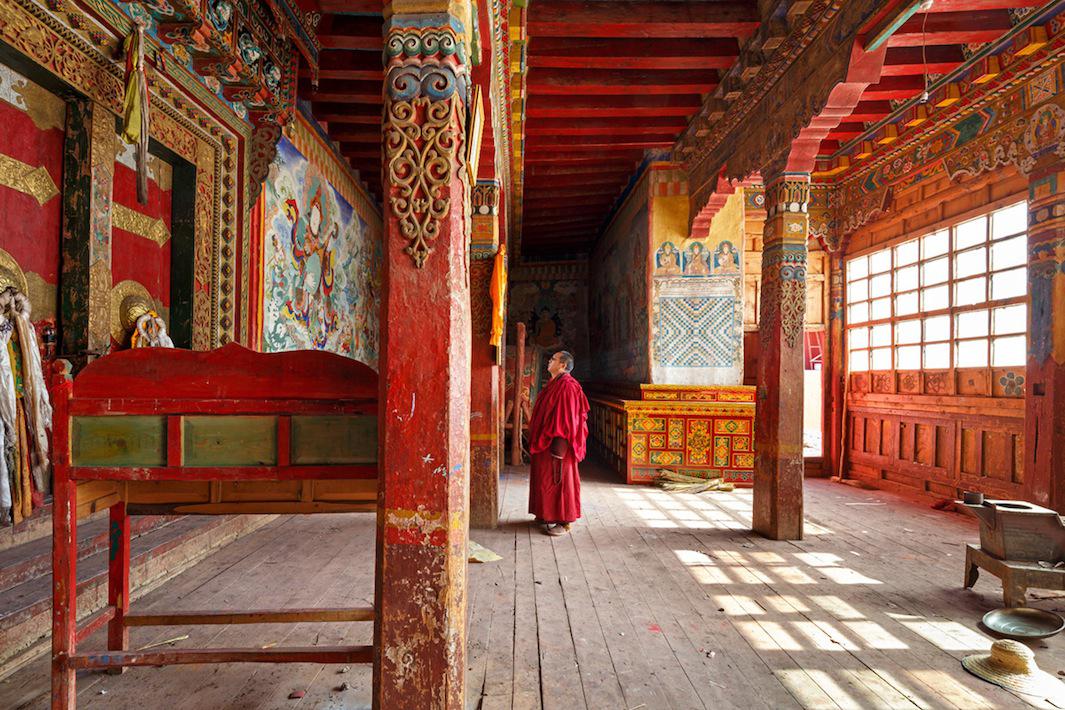 After exploring other parts of Sichuan, the group spent a few weeks in Ganzi prefecture, where they visited Seda Buddhist Institute, the world's largest Tibetan Buddhist school. Founded in 1980, it now houses tens of thousands of monks and nuns, many of which study there for more than a dozen years. "I got to see less of the interiors there, but it was a really incredible place to be. Each morning, we'd wake before sunrise and hear the chants of thousands and thousands of monks," he said.