The strange doorways and hallways in Austin Irving's series, "Not an Exit," are, in fact, perfectly functional spaces that will take you from Point A to Point B. But framed in a particular way, Irving transforms them to look like Escher-esque puzzles leading nowhere—or, perhaps, to some bizarre alternate dimension.
"There's always some sort of point of entry that was obviously built to walk through, which, as I frame it, seems completely impenetrable. At this specific point where I'm setting up the camera, your brain understands it as a way to get in and out of someplace, but somehow everything's been flattened or you can't make it through or you can't see the destination," Irving said.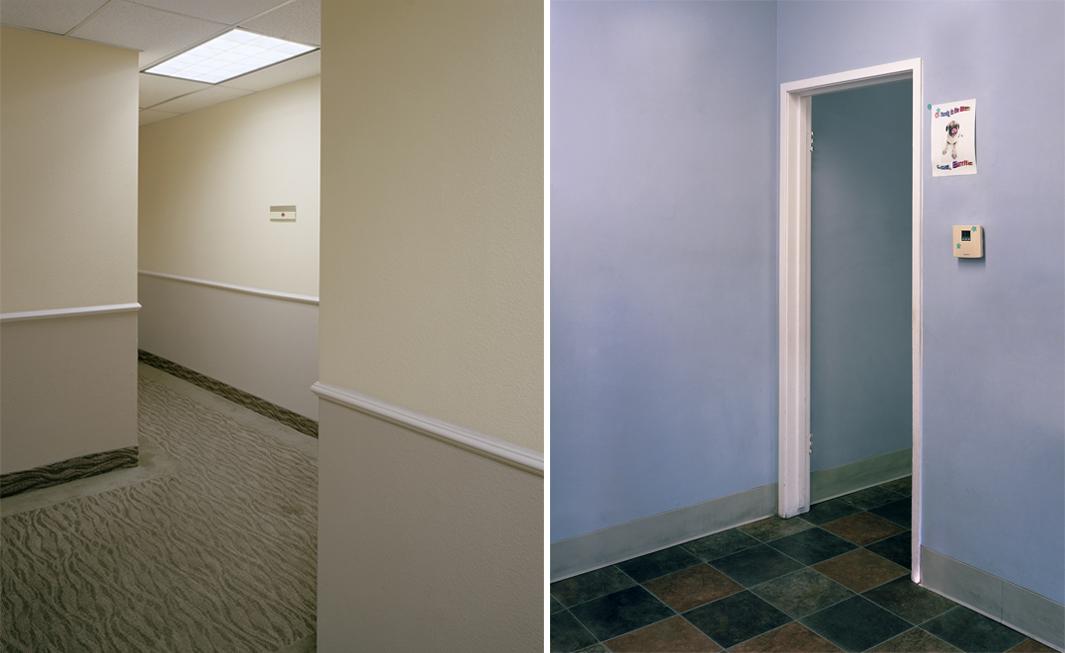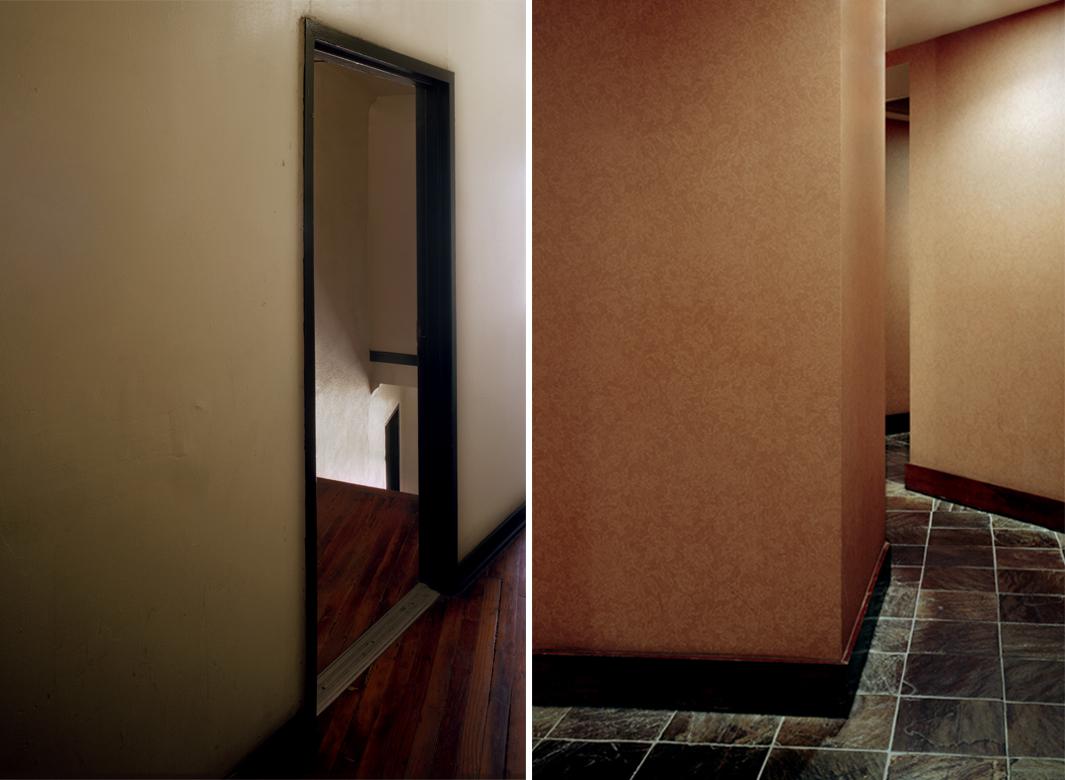 In 2007, Irving was in Holland on assignment for a bridal gown company when she noticed the doorway that jumpstarted her series. It was 3 a.m. and she'd just finished shooting for the day at the Hotel Soest, when she noticed something weird: "There was something about the hallway where at one particular angle, there was this one little sliver where it looked like the hallway was mirrored on the other side."
Irving took a photo using her 4-by-5 camera and liked what she saw—a confounding image that was as intriguing as it was unsettling. But she didn't find a similar optical illusion until she was in Singapore years later. Since then, she's found them in all sorts of unlikely places, including an Airbnb rental, an animal hospital, and a laser hair removal facility.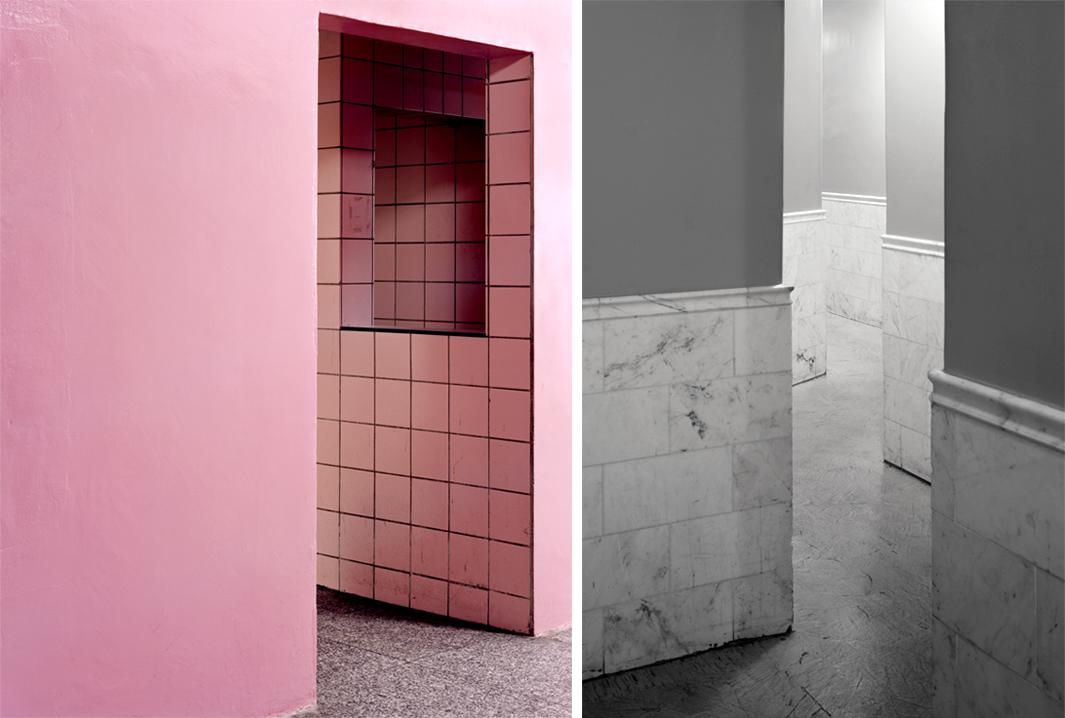 While Irving is always on the hunt for more, she says coming across one is largely a matter of luck. "These places, they find me. You can't go out searching for them. It's not like, 'Oh let's find a weird hallway today.' There's just an element of chance," she said.
Irving's series, "Not An Exit," will be on display at Los Angeles' Wilding Cran Gallery from May 16 through June 27.