Hector Garcia always felt judged for being overweight—people rarely stuck around to get to know him.
"Where else do you see people getting ridiculed and allowed to get away with it if it's not over a fat person," he said. "Food's the only thing I could ever do that wouldn't ridicule me, that wouldn't give me a hassle, it was like my friend and it became a crutch and before you know it, it became disastrous."
Lisa Krantz, a staff photographer at the San Antonio Express-News, met Garcia in 2010 through his sister, Rebecca Freed. Freed was trying to find a photographer to mentor her daughter in photojournalism. She was also hoping to find someone who would be able to tell her brother's story so he could find help.
Garcia attempted to lose weight many times—including a gastric bypass surgery in 2000—but a number of factors contributed to the common roller-coaster weight loss and gain many people face. Without private insurance, Garcia was unable to pay for care including weight loss drugs or behavioral counseling.
Krantz spent four years working with Garcia and his family on what she initially thought would be a weight loss story. It turned out to be a much more in-depth story about Garcia's struggle, his relationship with his family, bouts with depression, a desire to inspire other people to try to lose weight, and, ultimately, his death.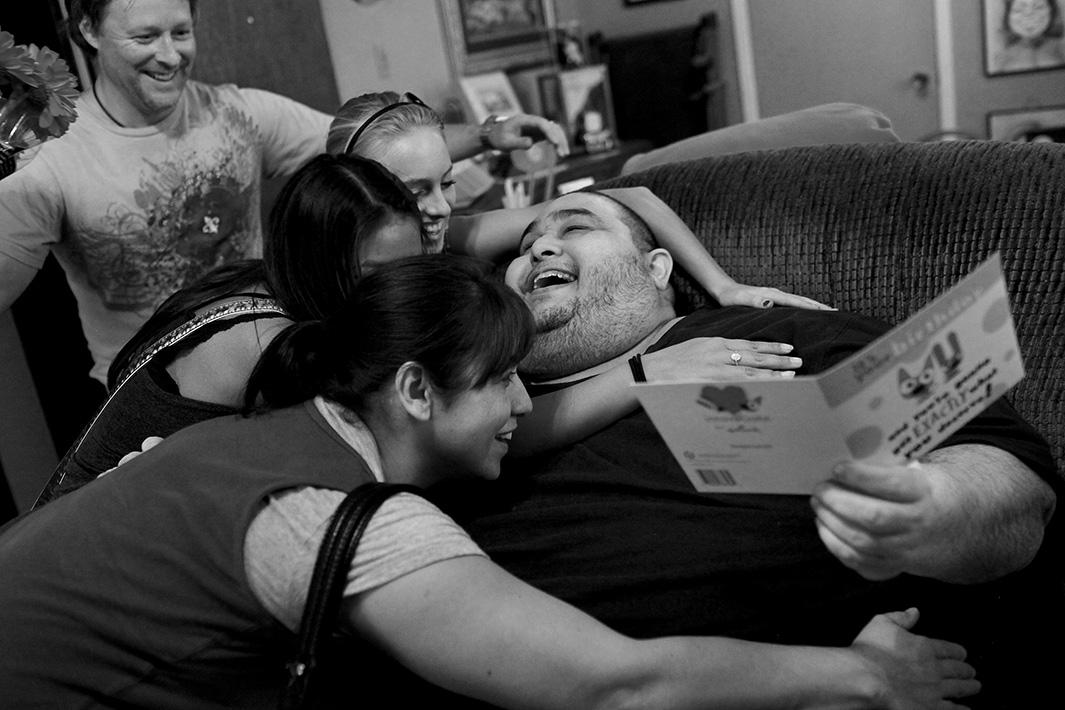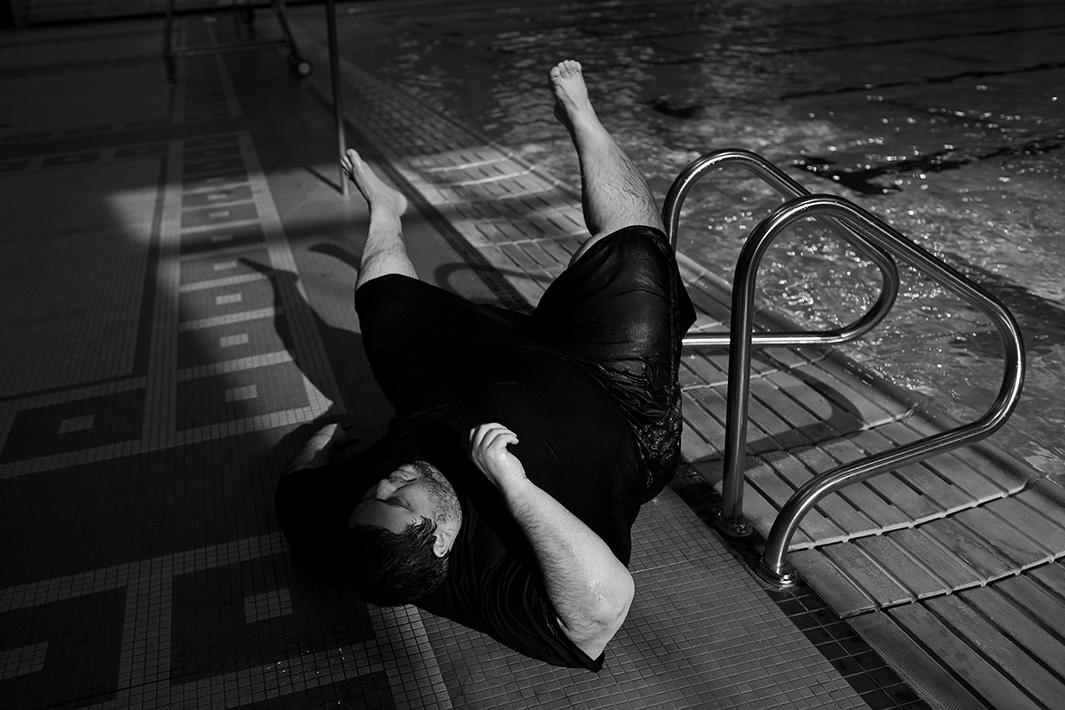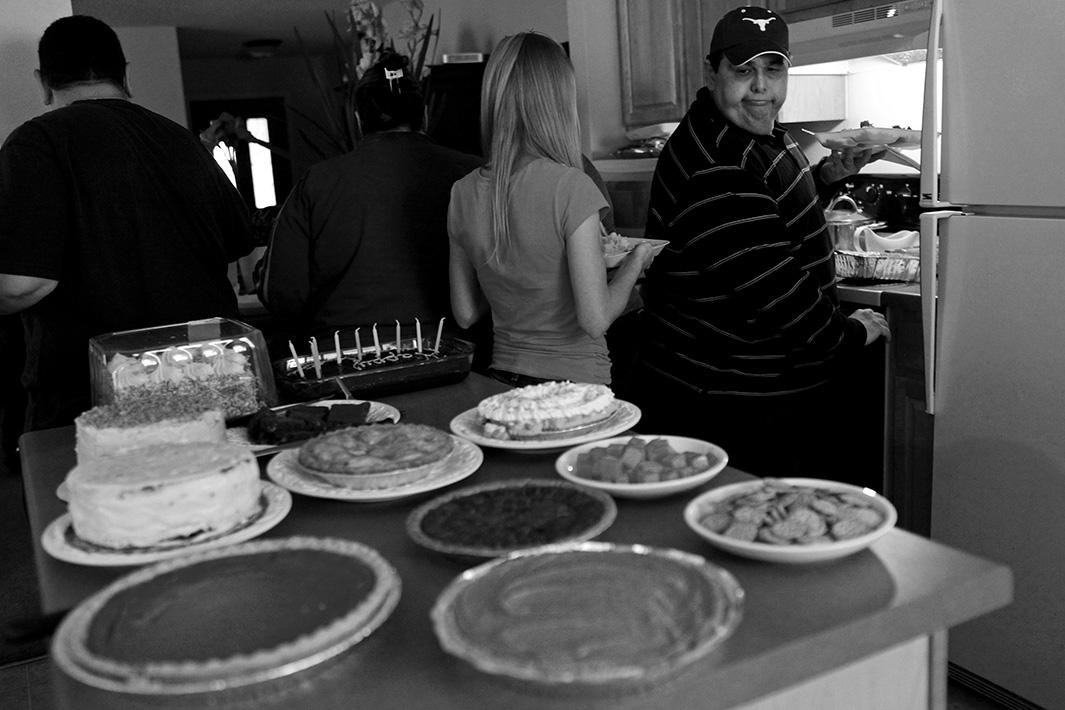 When Krantz met Garcia, his goal was to lose 300 pounds in order to be eligible for double knee replacement surgery. He achieved that goal, but complications from the surgery—he had four operations in a year—and the necessary rehab that went along with it, prevented Garcia from the daily routines that had been a catalyst for the initial weight loss.
"For someone like me whose very regimented and who has to stick to certain plans because of my problems with abusing food, it was a kiss of death; it destroyed me basically," Garcia said on a multimedia project that Krantz also produced as part of the series.
Throughout the process, whether Krantz was photographing Garcia exercising or hanging out with his family, she said he was always open to her being there, regardless of his physical or emotional state. "He tells the story but I'm only one small part of it," she said. Krantz had her camera ready during one moment when Garcia was trying to get out of a swimming pool.
"He said something like 'I ended up flopping out like a dead whale,' '' Krantz recalled. "That was one of the most humiliating things that had ever happened to him but he was glad people could see it and they could see what obesity does to people. He wanted parents to see it who had children moving in that direction so they could change their child's habits and wouldn't end up being like him."
Krant's editors wanted to wait to see if there would be a resolution before publishing the story, but once Garcia began to gain weight again, they decided on a print date to see if they could find someone able to help Garcia. Unfortunately, a few weeks before that date, Garcia, who suffered from Chronic Obstructive Pulmonary Disease, complained that he was having a hard time breathing and collapsed. He died a short while later; the cause of death is still unknown.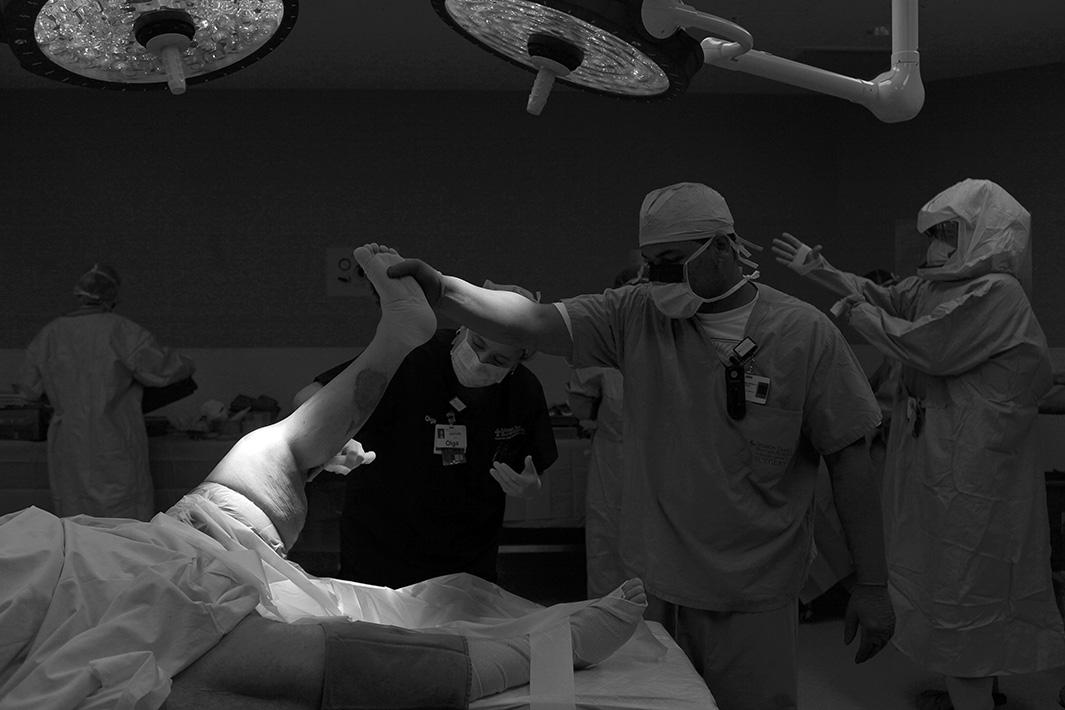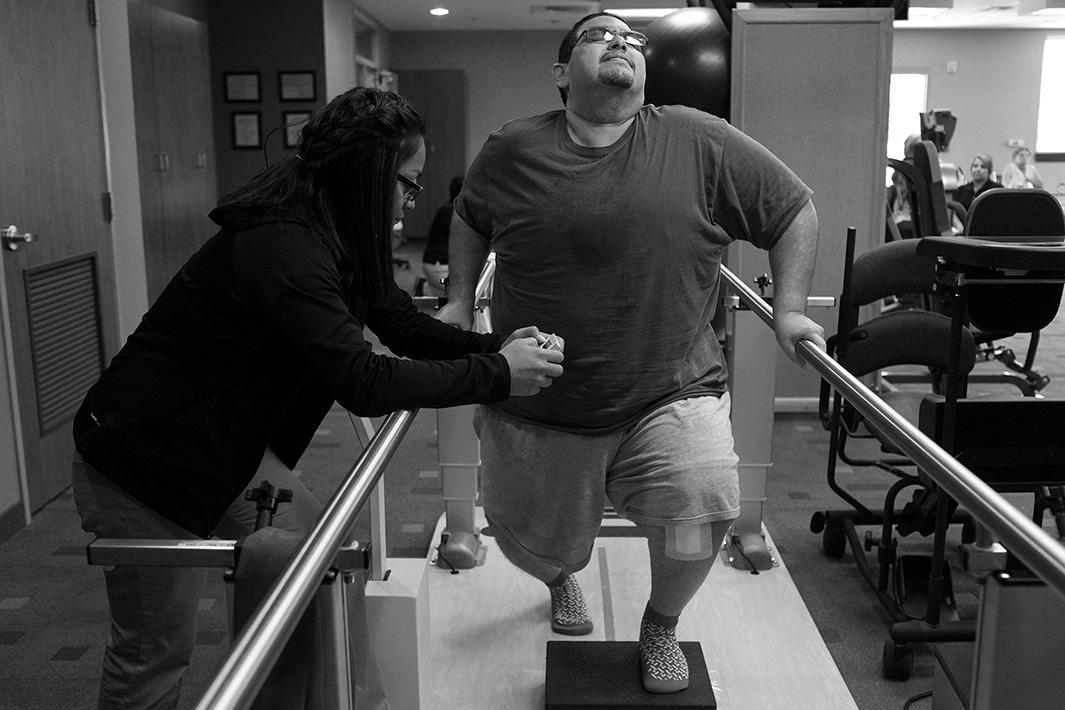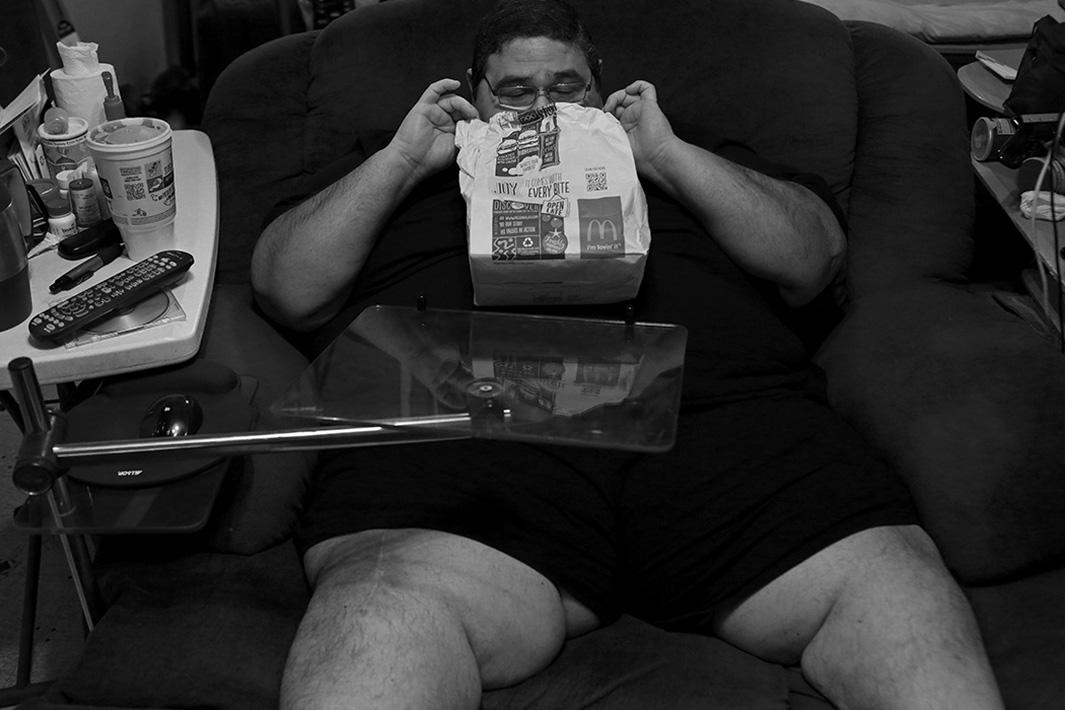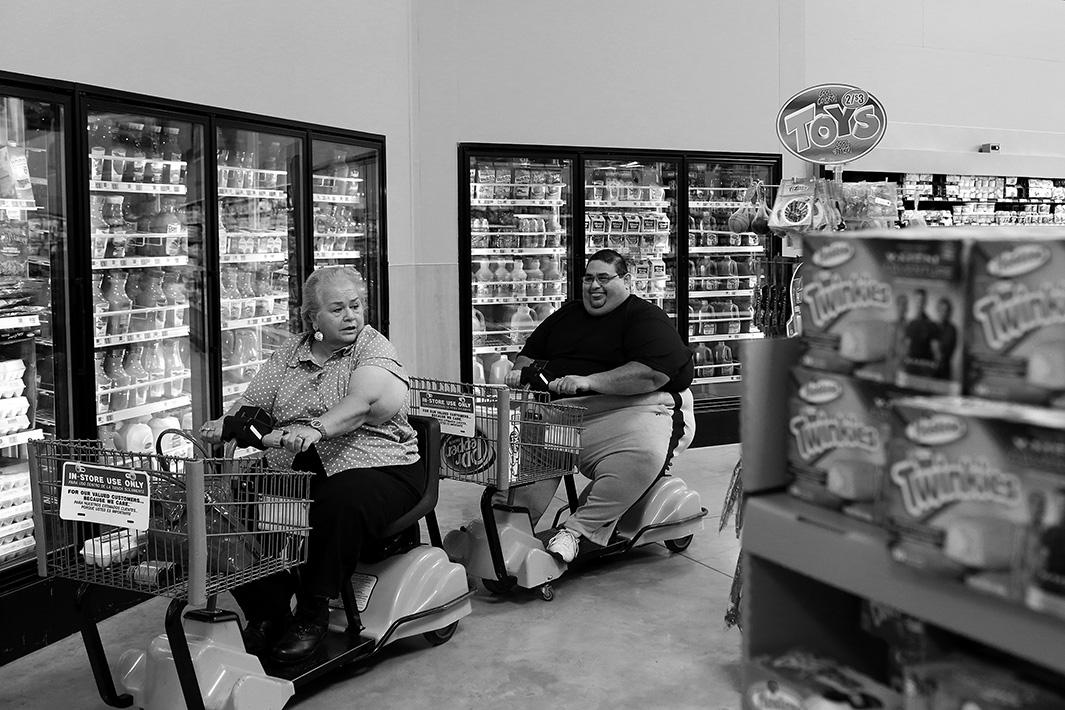 "That's the part I live with," Krantz said. "It's the hardest part after the loss of him … photographing him for four years, he and his family became a part of my life." For Garcia, he wanted his story to be a cautionary tale for other people struggling with obesity.
"It's hard to fight for my life when I feel that my life is not a life, it's existence, I'm 48 years old and I've never lived, that's the way I feel I'm existing, I don't remember a time when I was truly happy in my whole life I remember happy moments with my family, enjoyable moments, but never truly happy and I don't know I'll ever find that and I've comes to terms with that that maybe that's what my life will be."