In the gentrified Lower East Side, Streit's matzo factory has long remained one of the last vestiges of the neighborhood as it once was—an area of immigrants, many of them Jewish Europeans. One of those immigrants was Austrian immigrant Aron Streit, who in 1915 turned a couple of brick tenement buildings on Rivington Street into a business that has manufactured the unleavened Passover bread for generations.
Joseph O. Holmes has lived in New York since the 1980s, and has been walking by the Streit's factory for decades, often stopping on the street to watch the workers unload matzo from the oven on the ground floor—and hoping, on summer days, that one might break off a piece and pass it through the window. When he heard this winter that Streit's would be shutting down its Lower East Side factory and moving operations elsewhere sometime after Passover, he knew that he had to make a record of the inside, which he'd seen only once on a tour years ago. After getting permission from Alan M. Adler, Streit's great grandson, he visited once or twice a week for five weeks beginning in March.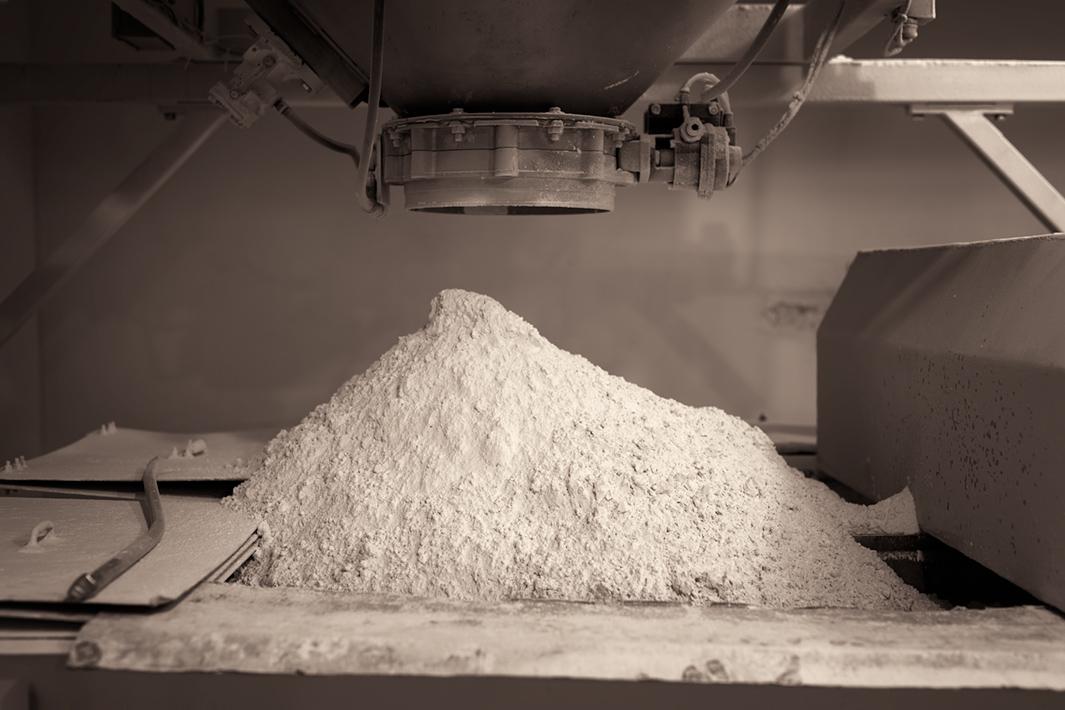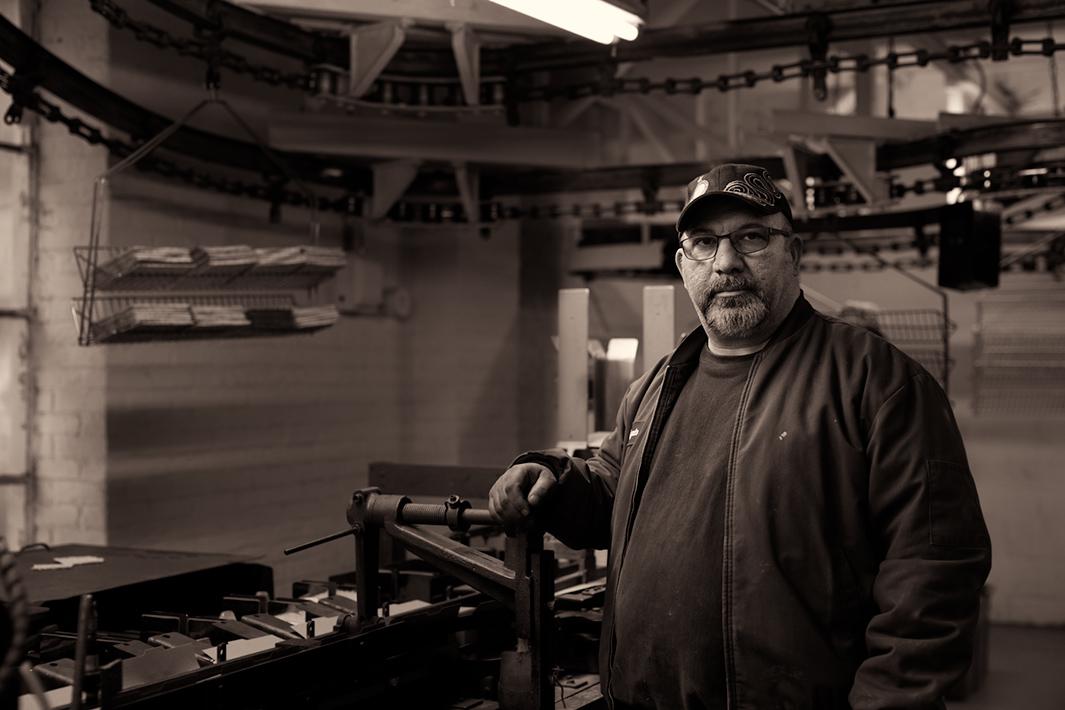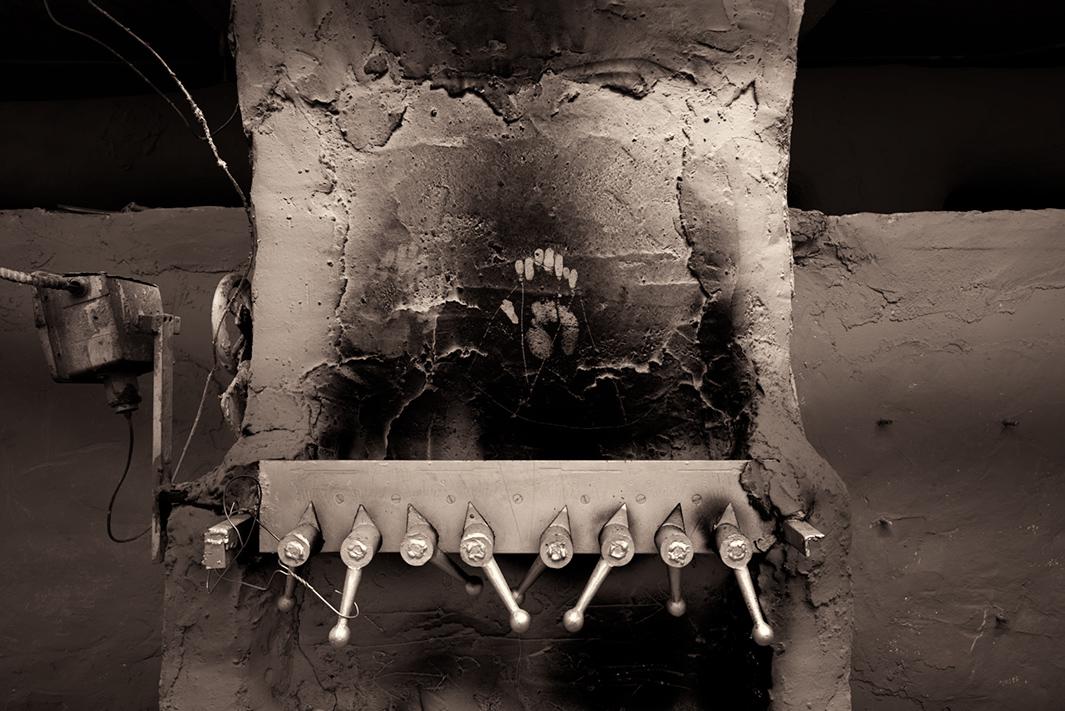 Holmes loves taking pictures of old machinery—we featured his incredible photos of film projection booths on Behold in 2013—so as he photographed Streit's, he felt like "a kid in a candy factory." Though he also photographed the workers there and the gorgeous, light-filled rooms, his main focus was the pneumatic systems, ovens, conveyers, and other bulky devices that populate the space, many of which originate from its earliest days. 
"I assumed I was going to photograph these machines the way I'd photographed projectors or machine shop equipment in the past, but these machines were completely different to me. They were enormous for one thing. These were room-filling machines. They were also mysterious. You can't look at them and have the slightest idea what they do. I sort of started from scratch photographing here," Holmes said.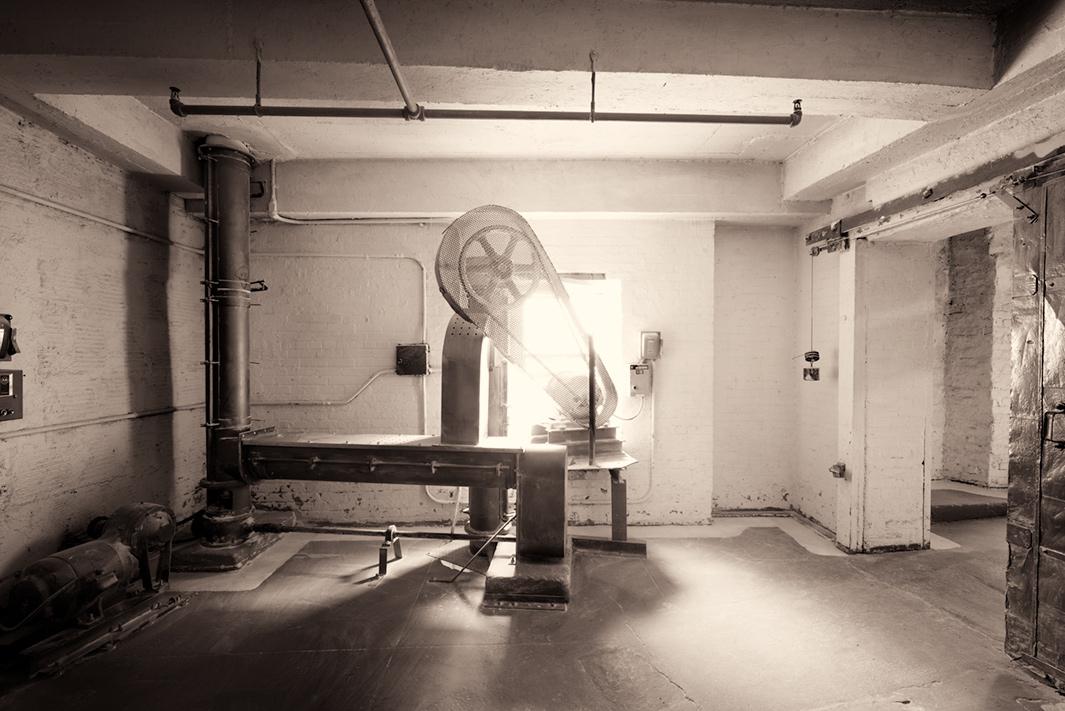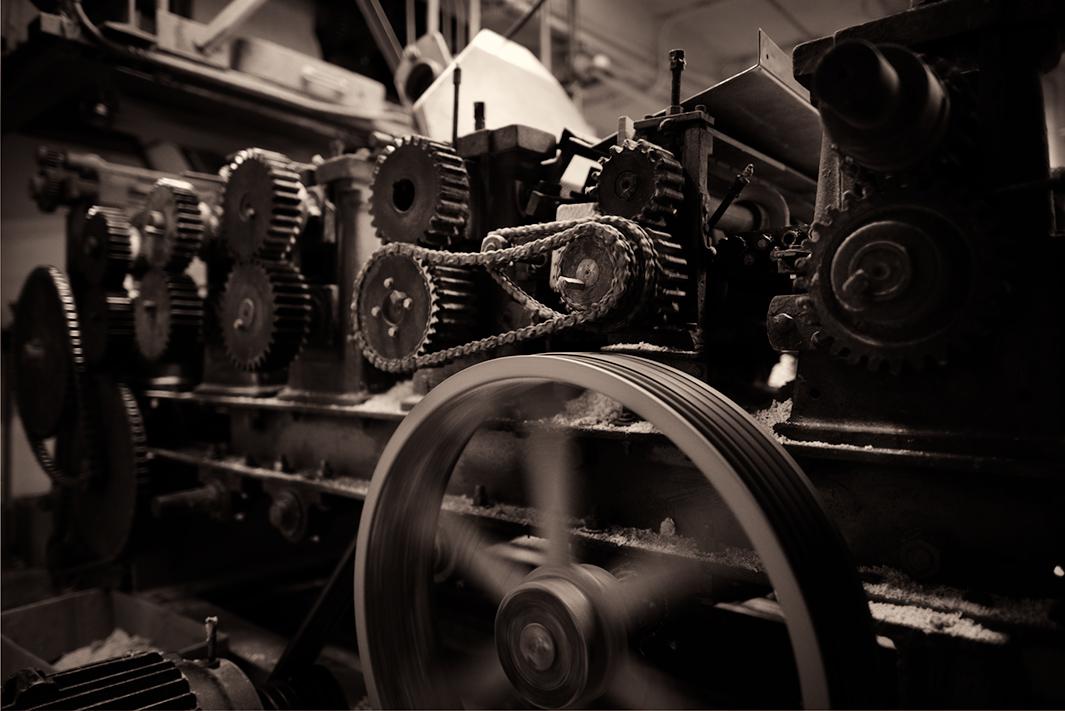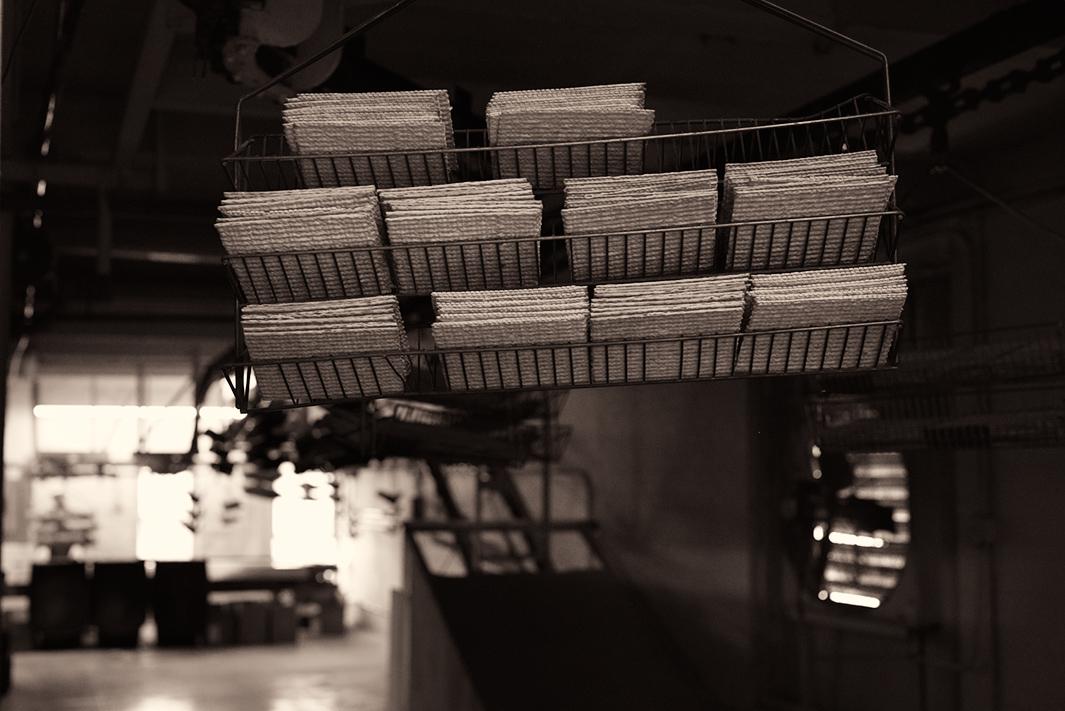 While Passover baking had already been completed, the factory was still in full operation. Holmes would come home after a day of shooting covered in flour, and sometimes, when they were making certain varieties of matzo, onion. Back on his computer, he drained his photos of color to create a vintage look so as to better capture a feeling of history and tradition in the factory.
"The Streit's factory sort of emblemizes what's going on all around New York. The New York that I knew and loved when I first moved here in the mid-'80s is being gradually erased. Places like Streit's and some of my favorite old stores and streets are being transformed. It's really sad."