In September of 1986, Jeffrey Wolin read about Ellen Marks, a woman who had been murdered in the low-income area of Pigeon Hill in Bloomington, Indiana. He had spent a few years working as a police photographer and the experience inspired him to go to Bloomington and photograph some of the residents of Pigeon Hill.
During the four years he spent there, Wolin, an Indiana University professor, became known as "Picture Man." He ended up creating 2,500 images with his medium-format film camera. In 2010, a tragic parallel brought Wolin back: A woman was murdered and Wolin recognized her as one of the people he had photographed two decades earlier. He wanted to find out what had happened to the other residents he had photographed and set out to find them, a process that turned out to be extremely difficult.
In order to thank the community for telling him their stories 20 years earlier, Wolin taught a photography class to kids at the local Boys and Girls Club and walked around the neighborhood after class with some of his old images to find out if anyone knew the people in them. Facebook turned out to be the best method of tracking people down, although many of the subjects had moved away, were in prison, or had died.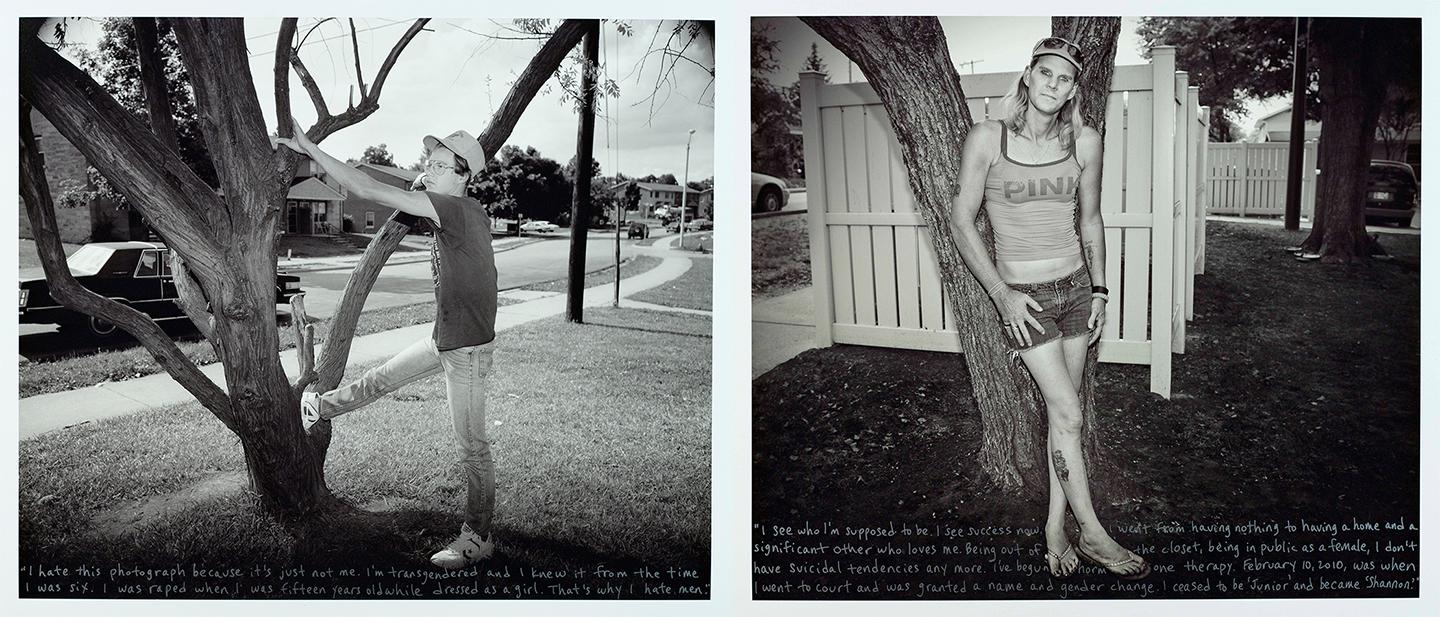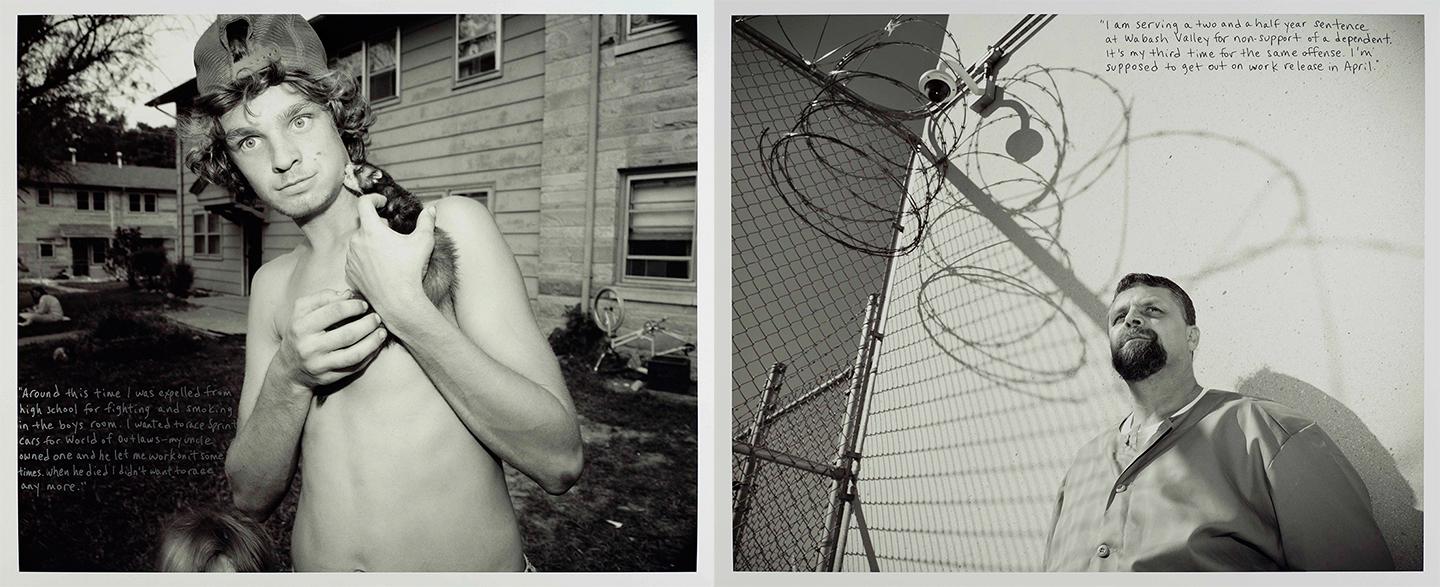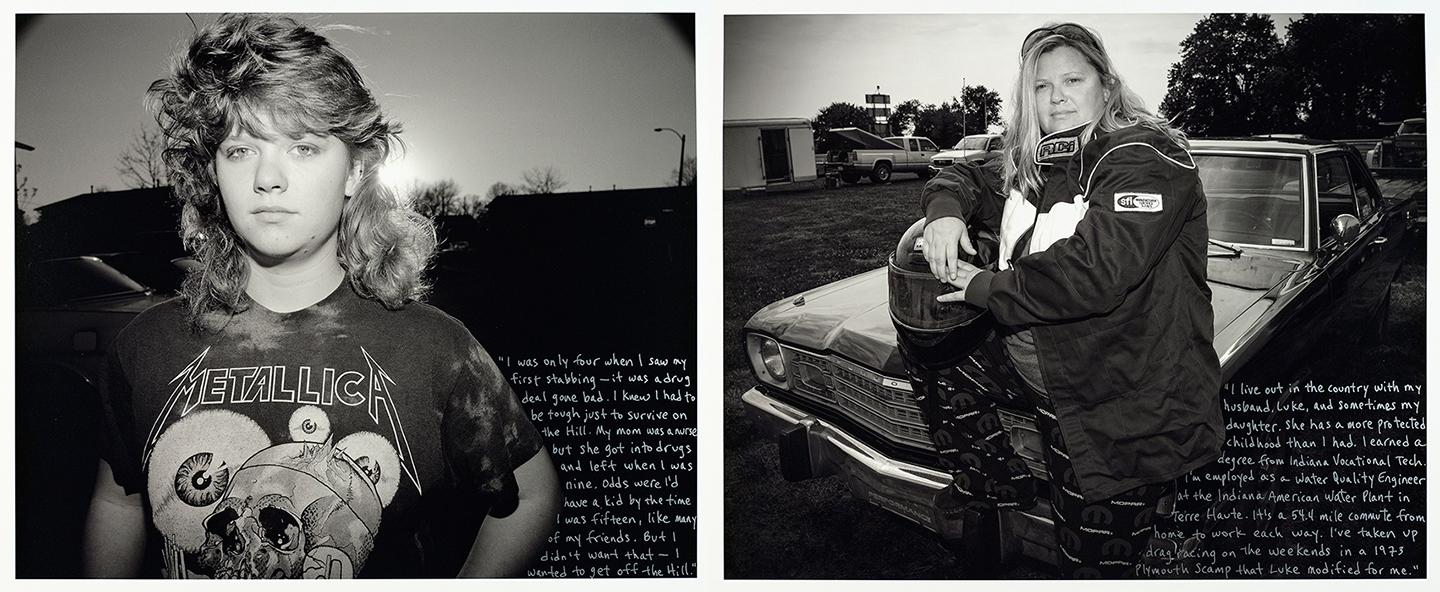 As he began reconnecting with the residents, he was struck by the passage of time. Not only how people had aged—or seemingly hadn't—but also whether or not they had been able to make better lives for themselves than the oppressive ones within the welfare system. He began taking new portraits of the people he met and then had them tell their thoughts about both the "then" and the "now" portraits.
During graduate school Wolin had been influenced by artists such as Frida Kahlo and Sister Gertrude Morgan who had written text directly onto their artwork and had applied the same techniques to some of his photographs taken during his childhood as a way to connect his memories to the images. He decided to do the same thing with the dual portraits taken of the Pigeon Hill community.
"It's endlessly fascinating to see what happens to us over time," he said, noting that a full generation had passed since he first took the portraits. "Speaking about our memories is a creative process that changes and morphs all the time. That isn't to say they aren't truthful. Sometimes your memory becomes clearer after some time as well."
As he had when he first began the project, Wolin spent four more years shooting roughly 2,500 frames of the residents, this time with a digital medium-format camera. From the roughly 100 pairs of portraits he made, he edited those down to 30 and is currently working on a book and a traveling exhibition of the work.
"I'm a visual person and faces to me are really fascinating," he said. "There is a wide range of how people look and what you can learn about people just by looing at their face."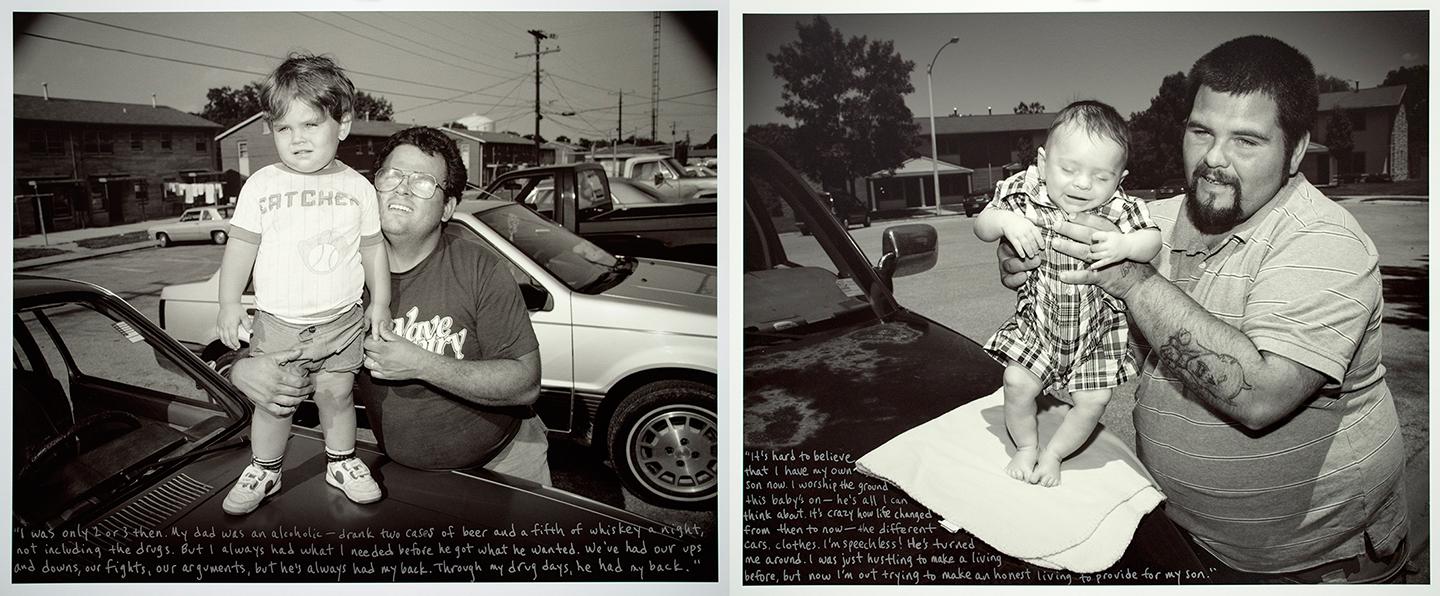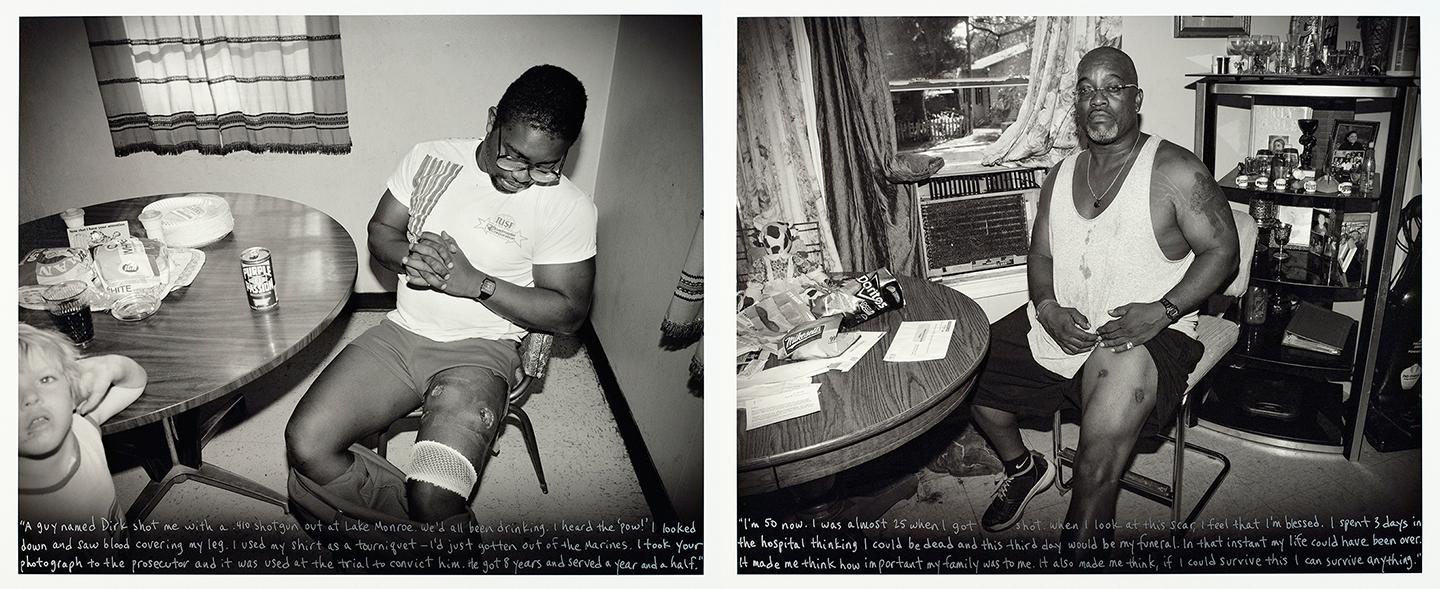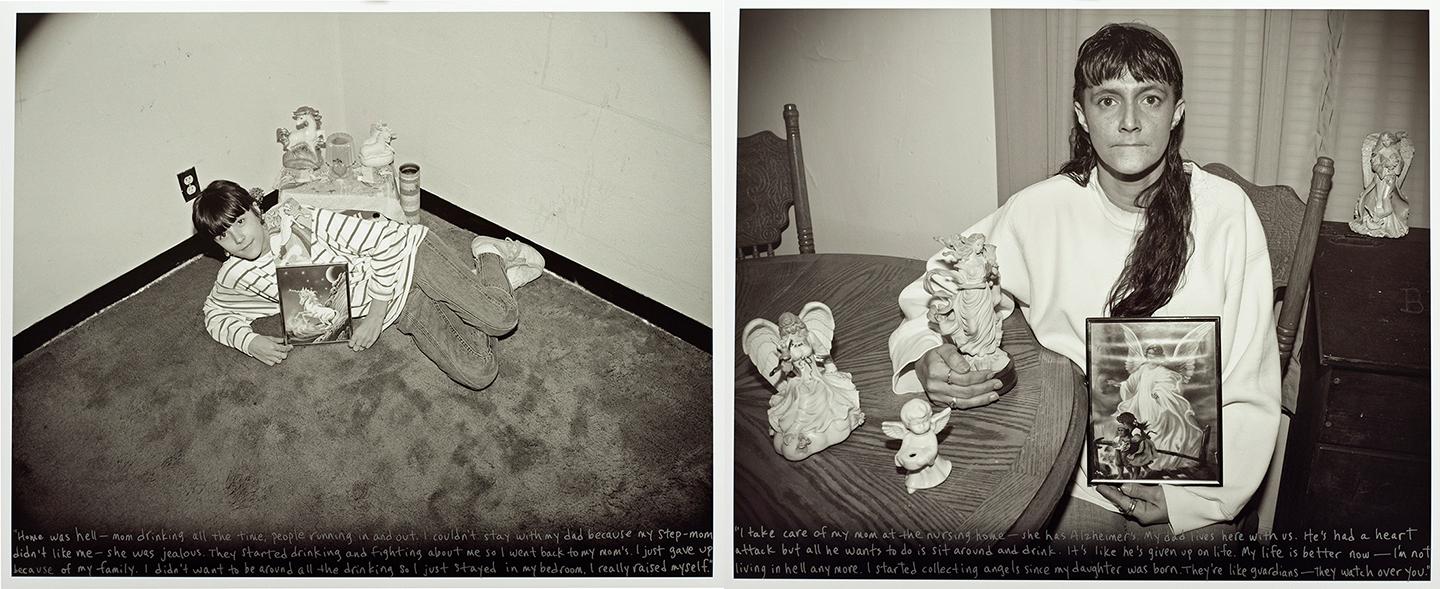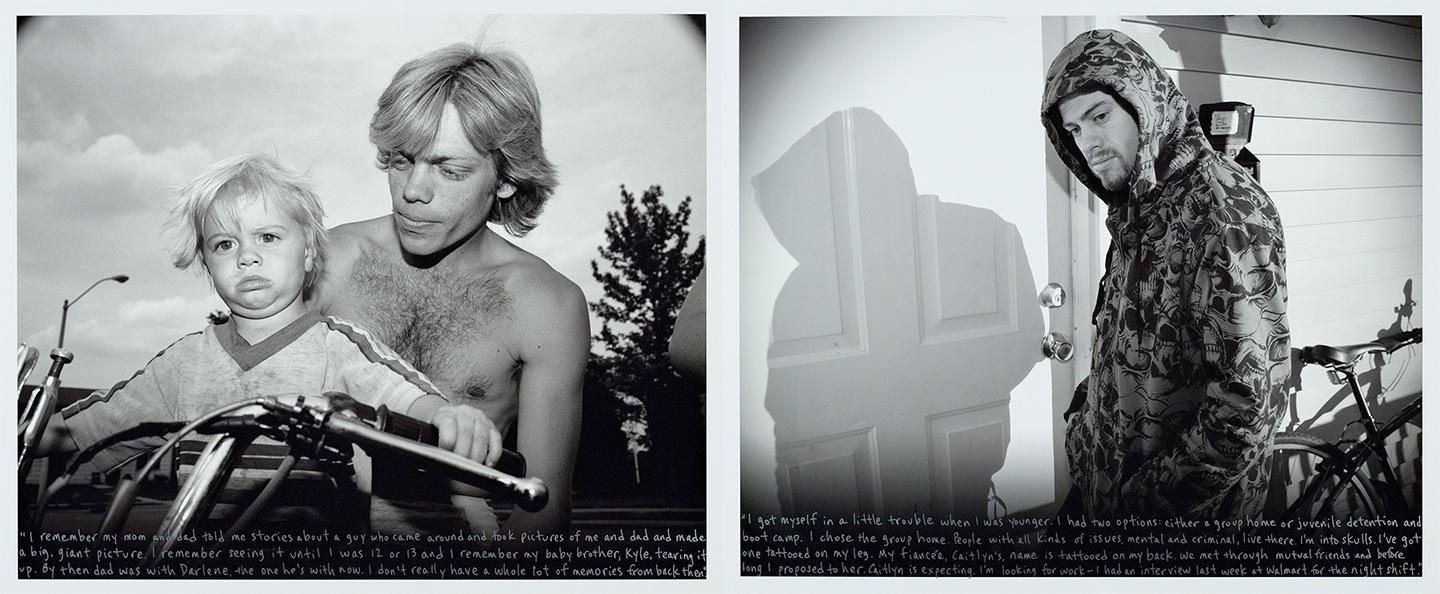 "Jeffrey A. Wolin: A Retrospective" is currenly on view at Pictura Gallery in Bloomington until May 30.