Like any plant, cannabis comes in many varieties—and, in addition to having distinct effects on the body when smoked, different strains have different appearances. Leaves range from bright to dark green, hairs can be purple or orange or red, and the concentration of crystals covering the buds can vary. And with names like Kryptonite, Dirty Hairy, and Chocolate Thunder, strains can even seem to have individual personalities.
Since he began photographing marijuana in 2009, Erik Christiansen has come to appreciate the subtle differences among the hundreds of strains of marijuana he's featured on his website, Nugshots.com. For the book, Green: A Field Guide to Marijuana, which will be published by Chronicle on May 19, Christiansen teamed up with cannabis researcher Dan Michaels to create a resource for cannabis growers and smokers exploring the wide world of weed.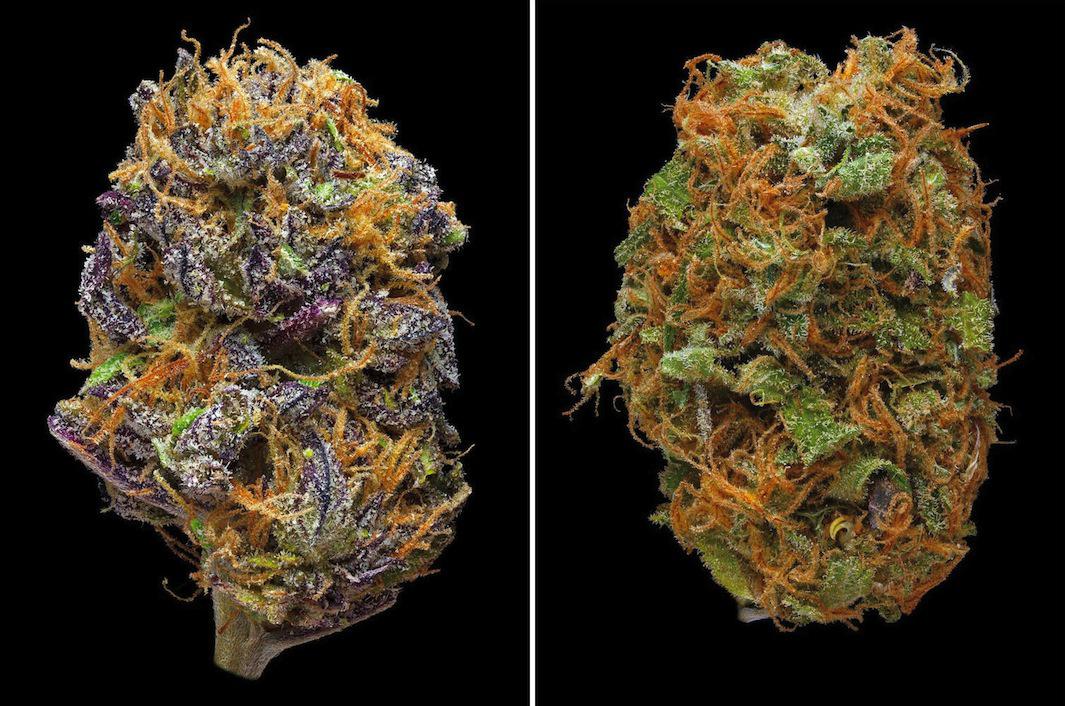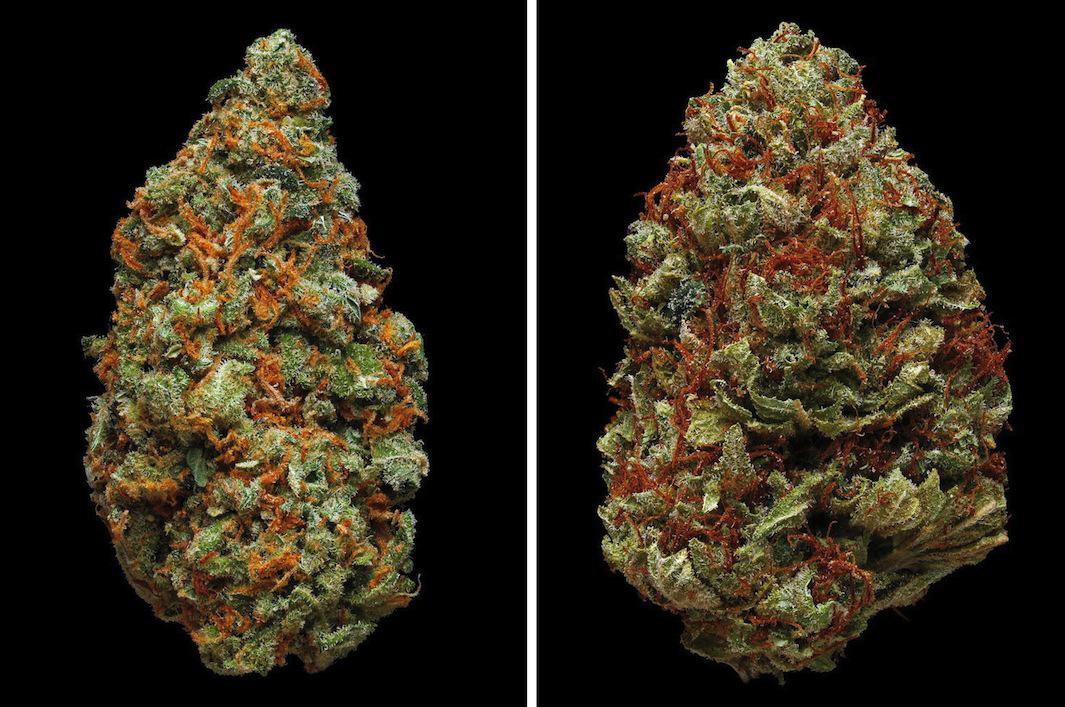 When Christiansen started smoking cannabis, he was frustrated to find that most of the photos online were the grainy, inconsistent cellphone images of amateurs. "The photos out at the time didn't really depict what I thought was the true essence of the bud," he said.
Since then, he's developed a standardized process of lighting and coloring his studio photographs of buds, which imbues them with all the beauty of fine art botanical portraits as well the attention to detail of scientific records. To create an image that's entirely in focus, he takes between 25 and 40 macro shots of each bud at different focal points, and then stacks them on top of one another on his computer. He also removes all colorcasts to create a uniform, objective view that can help users compare products.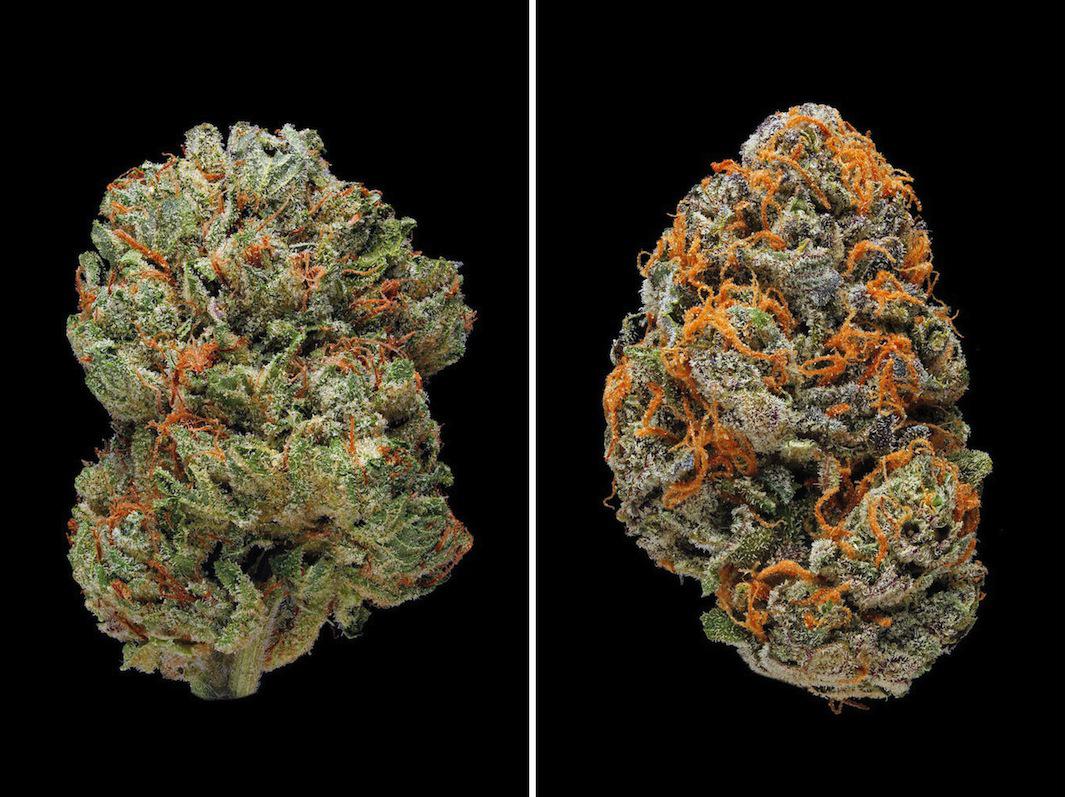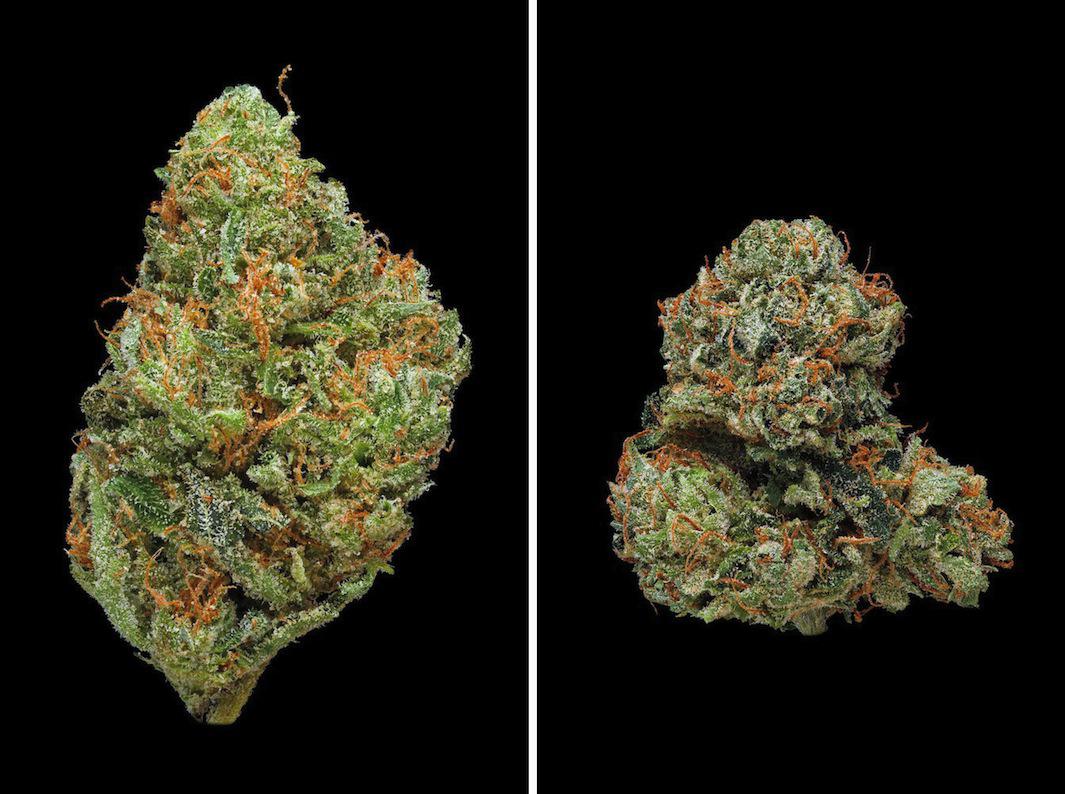 To track down specific strains, Christiansen visited hundreds of dispensaries in San Diego, Los Angeles, Northern California, and Canada. He also went to trade shows and competitions, including the Emerald Cup, where he got to take home a judge's pack, which included 50 strains up for consideration. They strove to include popular strains like Blue Dream as well as unique ones like 5Gs × OGSD—a one-of-a-kind strain that Christiansen found at the Emerald Cup. Some were simply chosen for their good looks.
"It was kind of like a treasure hunt, doing hours of research, looking through hundreds of dispensaries to find a different strain. I'd meet people in the cannabis industry at trade shows, meet certain prolific growers that had a strain I was looking for, and I'd get that strain directly from them," Christiansen said.
For the book, Christiansen also sampled all featured 170 strains, and took notes for the book on the smells, tastes, and physical effects he experienced. "It's a really cool job."