Where do cars go when their driving days are done? Many are crushed or recycled, but others are left out in nature to decay and crumble. It's not the most efficient—or environmentally sound—method of disposal, but for Cologne, Germany–based photographer Dieter Klein, it's the most magical.
Six years ago, Klein was in France when he discovered a 70-year-old Citroën truck in some bushes near the town of Cognac. "More than my interest in the car itself, I was struck by the impact of this extraordinary process of transformation," Dieter said via email. "This scenery was like an image out of a fairytale story: Someone put a spell on this car."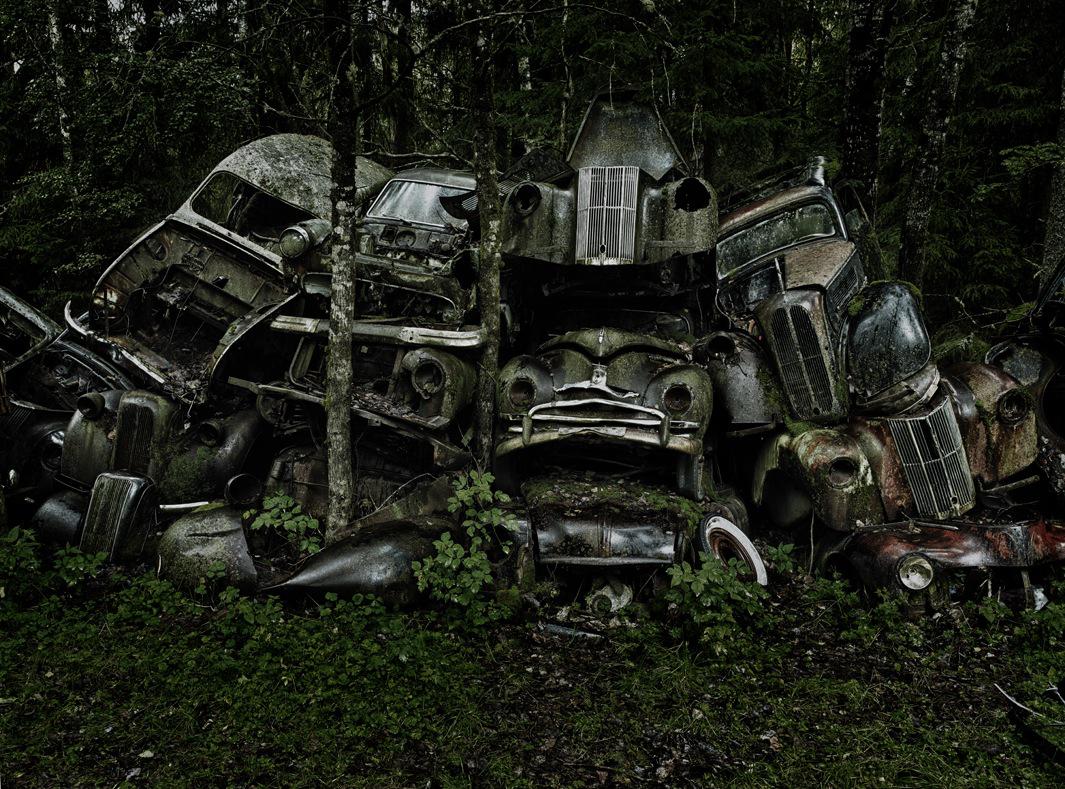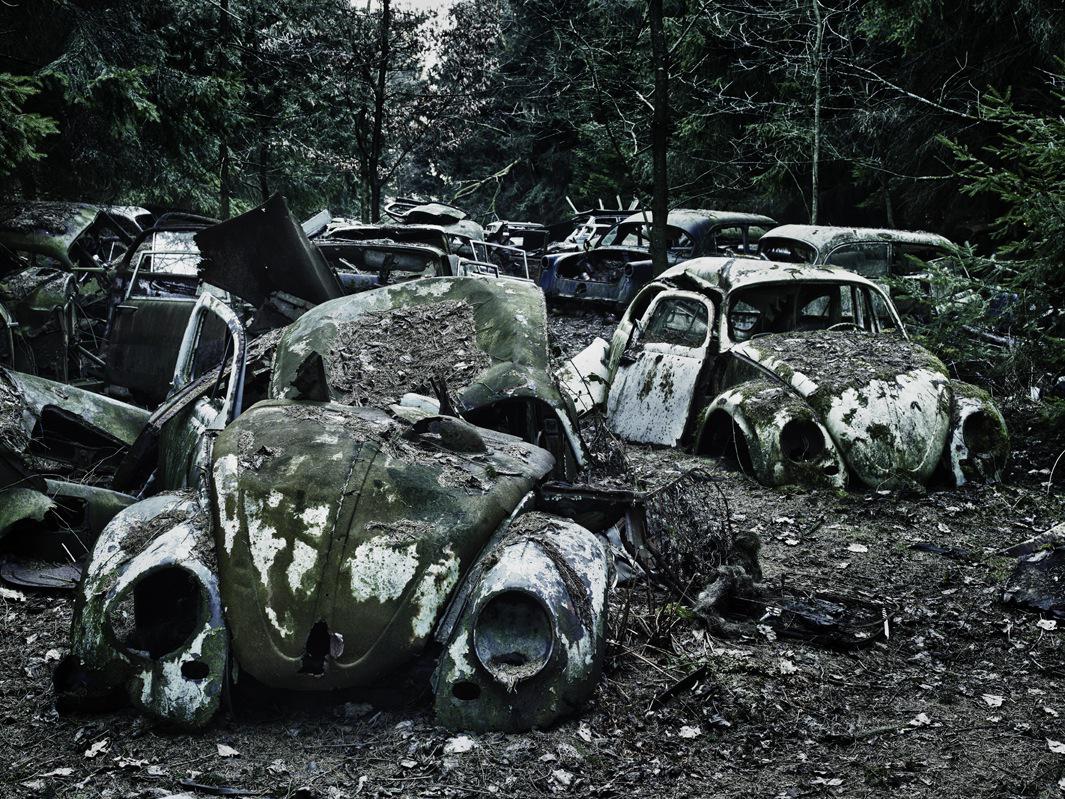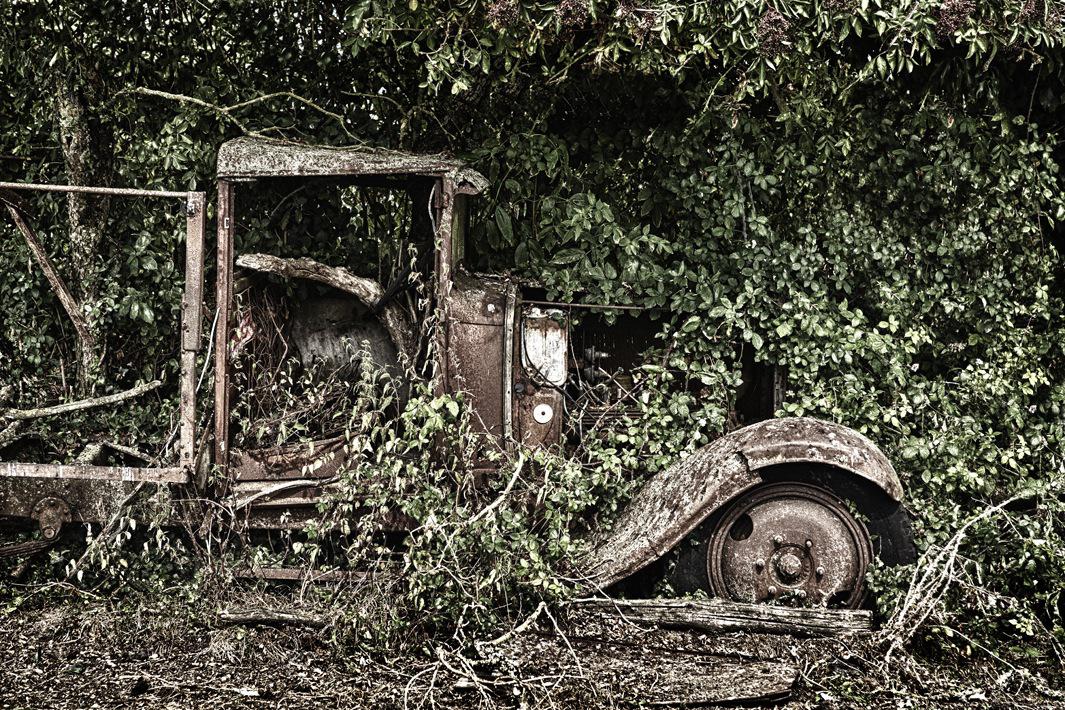 Dieter was captivated by the image of the man-made machine reclaimed by nature, and became determined to find others like it. Through online research and word-of-mouth referrals, he began traveling Europe in search of other automobile graveyards.
"I am looking for the history of a car and its transformation in the beautiful landscape. My fascination comes not from any attachment to the cars, but in creating images, slipping into the realm of fairytale and mythology," he said.
Along the way, he's come across places so incredible that viewers of his work often believe they're imaginary. (They're not.) In Belgium, he found a small forest where Allied forces had left some cars after WWII. The owner of the land, he said, wanted to leave the cars there indefinitely, as a sort of time capsule, but he was compelled to clean the place up in 2011 after it became too flooded with visitors. In Sweden, he found a yard full of cars that had been transported piece by piece during the 1950s from neighboring Norway—where exporting whole vehicles was prohibited—and reassembled.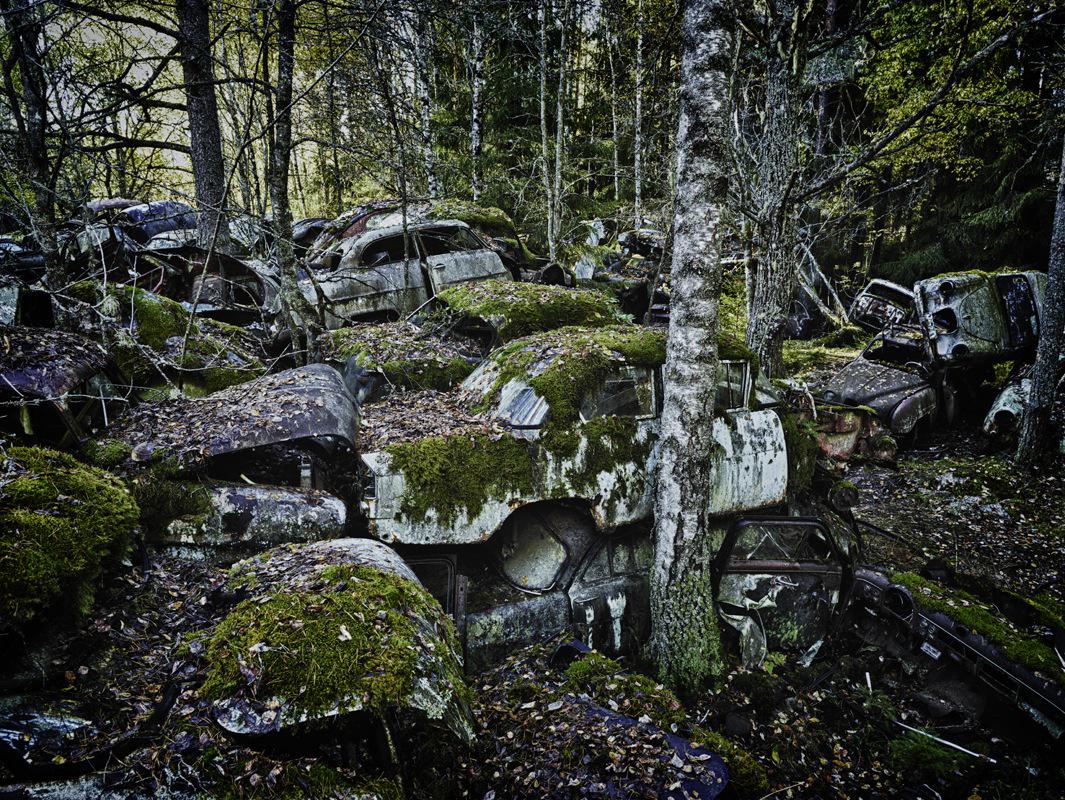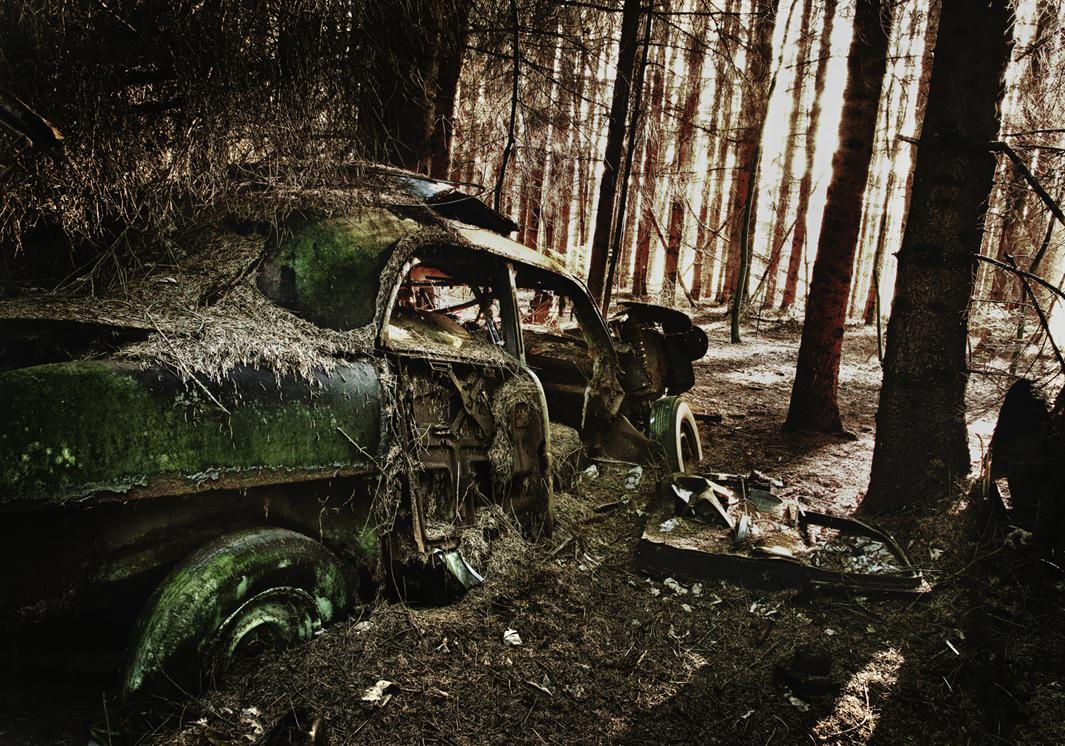 In 2013, Klein self-published a book, Forest Punk, that includes these images. Last June, he made a trip to the United States to look for more material for a new book—he's currently raising funds on Startnext to support the publication—and visited auto graveyards in seven Western states.
Klein's ongoing project has taken him around the world, but one of his favorite places he found was only 30 miles from his hometown, Cologne: "A car dealer had a funny idea. When he turned 50 in 2000, he arranged 50 cars made in 1950 as a sculpture park in his garden and threw a big party. Some friends got really angry when they saw, for instance, an extraordinary Jaguar XK-120 left alone on purpose. In restored condition, this car could sell for $120,000."