Looking at the gorgeous, dramatic images of Baroque churches in Cyril Porchet's series, "Seduction," you might mistake the photographer for a religious man. But Porchet is more interested in the power the photos represent than the religious ideology.
"Seduction" combines two of Porchet's interests: visual complexity—as seen in his works, "Reina," "Crowd," and "Vertigo"—and the architecture of power. In his series, "Meeting," Porchet photographed the equally impressive though stark spaces constructed for meetings of shareholders at large corporations.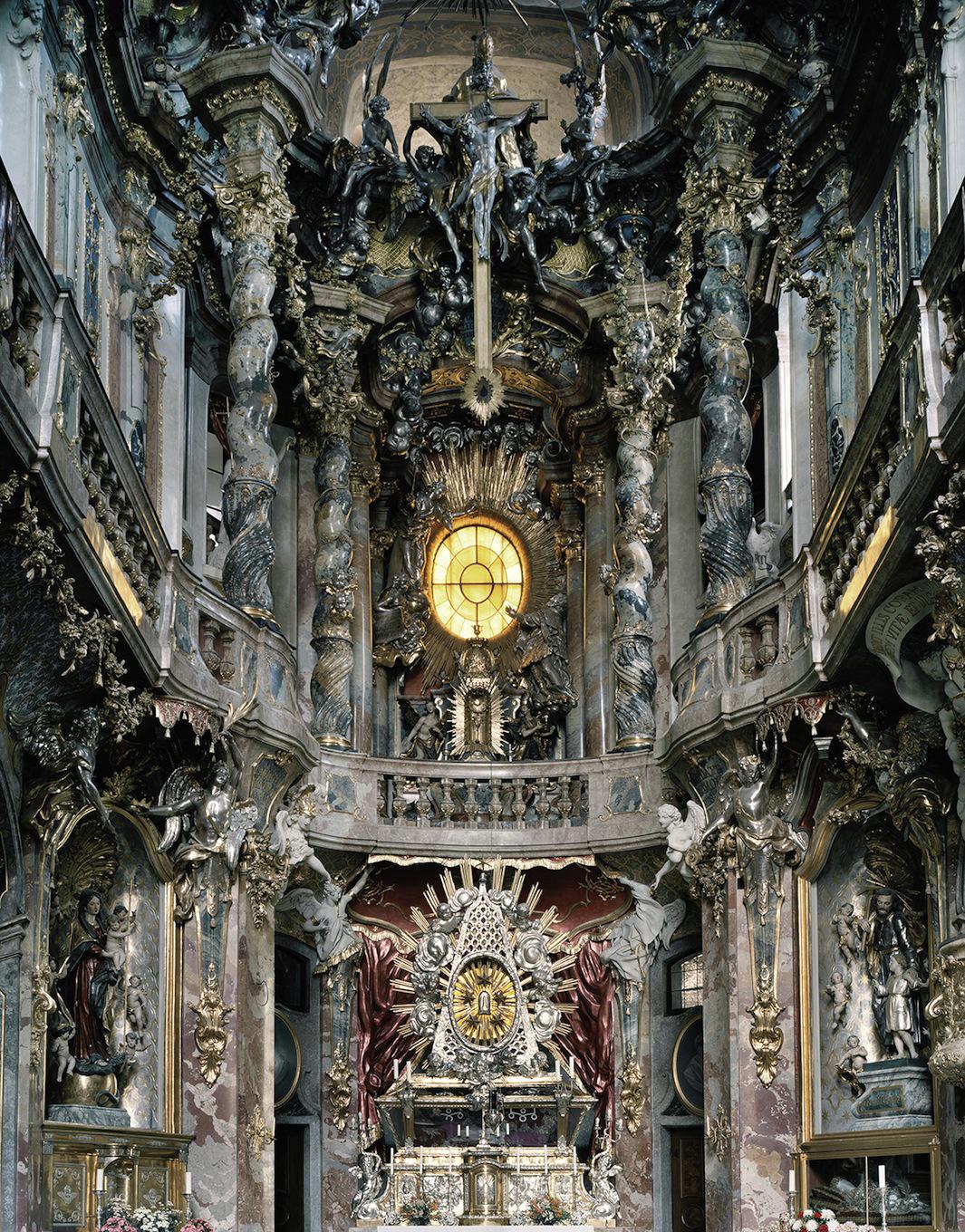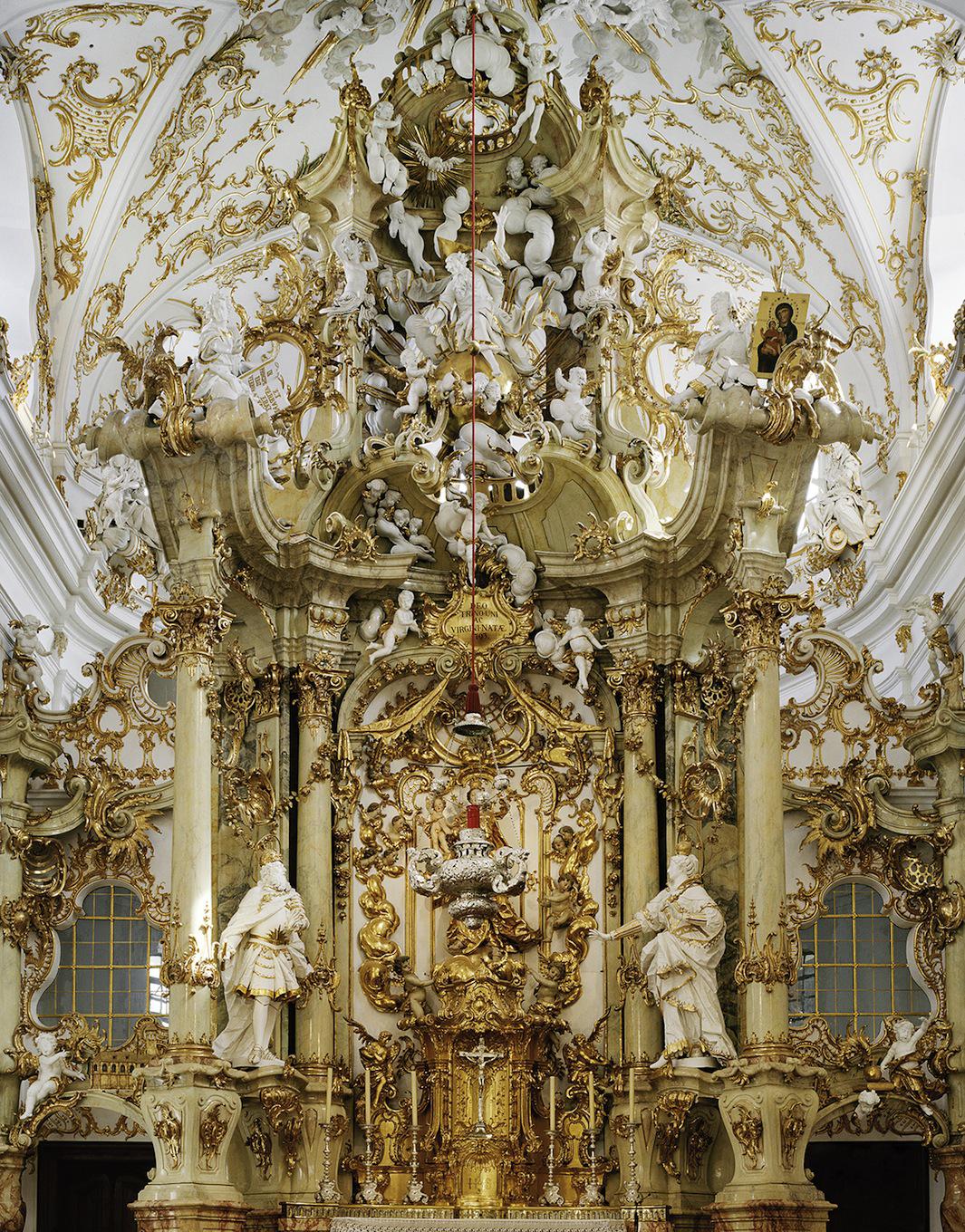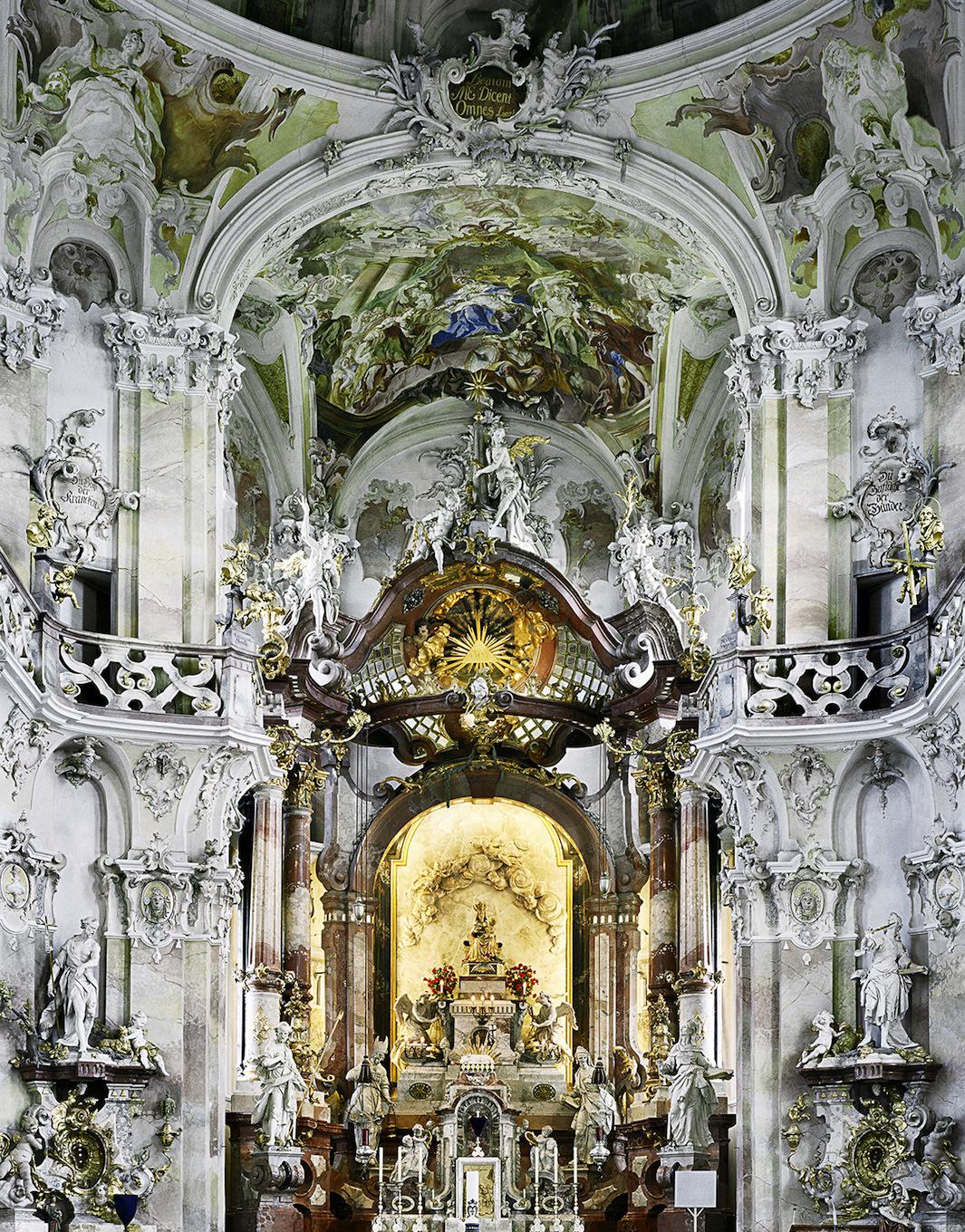 Porchet released his first images in the series of churches in Germany, Spain, and Austria in 2009. Last year he went to Mexico, Brazil, and Equador to shoot some more.
Though the photos in the series capture places that are hundreds of years old, Porchet sees "Seduction" as part of an exploration of contemporary propaganda. He sees the often-deceiving art of photography as part of the same game of message making and spin as the opulent colors, grand domes, and theatrical lighting of the churches.