Nature can seem messy, chaotic, even frightening, but in Christopher Marley's world, it's a bounty of useable materials that can be infinitely organized and aestheticized. In his new book, Biophilia, which will be published April 14 by Abrams Books, the photographer and designer pairs pristine images of individual organisms alongside spectacular mosaics of creatures in geometric configurations.
"A major aspect of my work is cleaning up man's perception of the natural world, to make it more structural, to make it more approachable to the initially timid," Marley said. "Although there's a place in the art world for negative emotions or for shock, my objective is wholly to increase a love and appreciation for the aesthetics of organisms."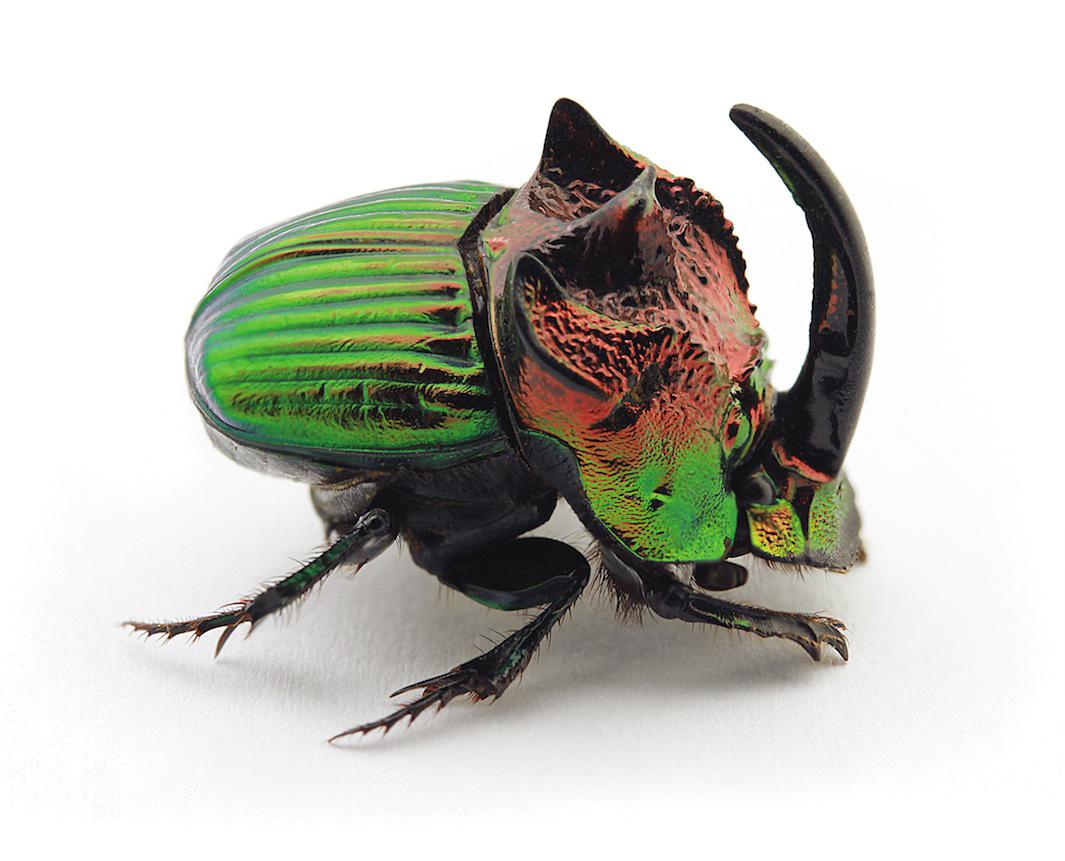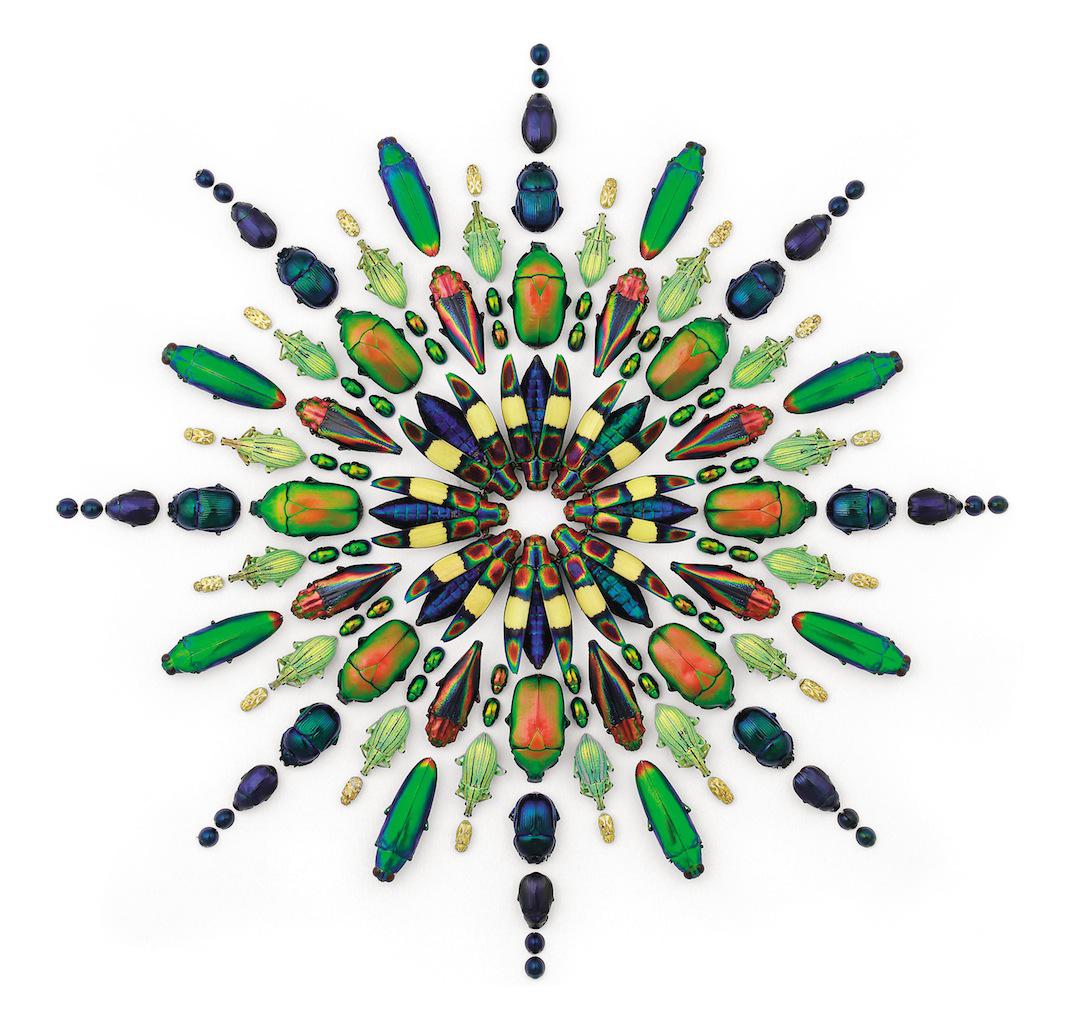 In his 2008 book, Pheromone, Marley applied a similar approach to insects. Since then, he started to see and appreciate the "visual through lines" that cut across all organisms and natural elements, from fish to flowers to minerals. All appear in Biophilia.
"I think the unity is really an important part of the Biophilia theory. It's really because we are a part of nature that we find beauty in it, and not the other way around," he said.
A network of catchers and breeders around the world supplies Marley with insect specimens. He also catches some himself with a team on the island of Borneo, where he has a camp. He gets fish, reptiles, and birds that have died of natural causes from individual importers and zoos. His minerals are mined; many come from Indian developers and road crews who stumble across them during their work.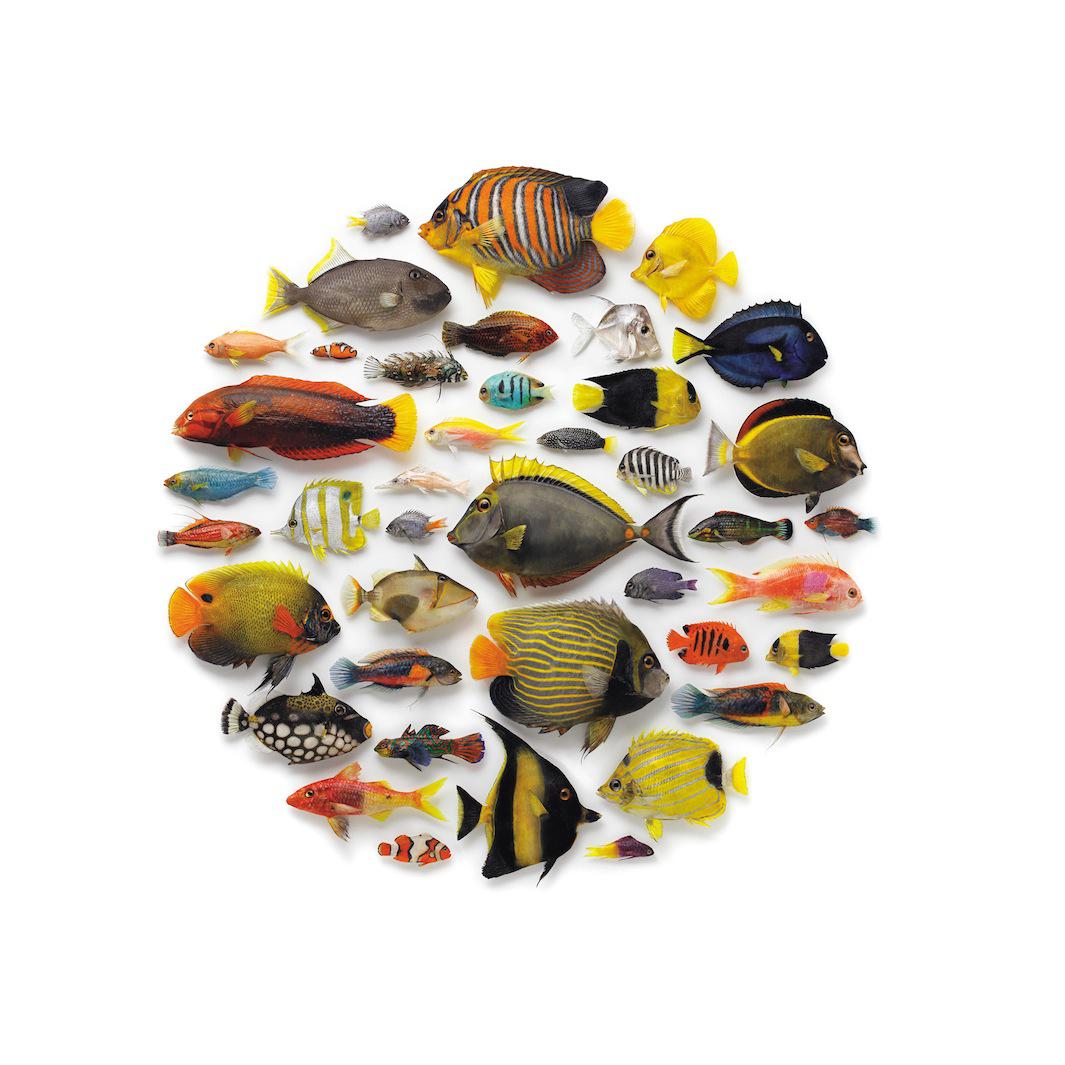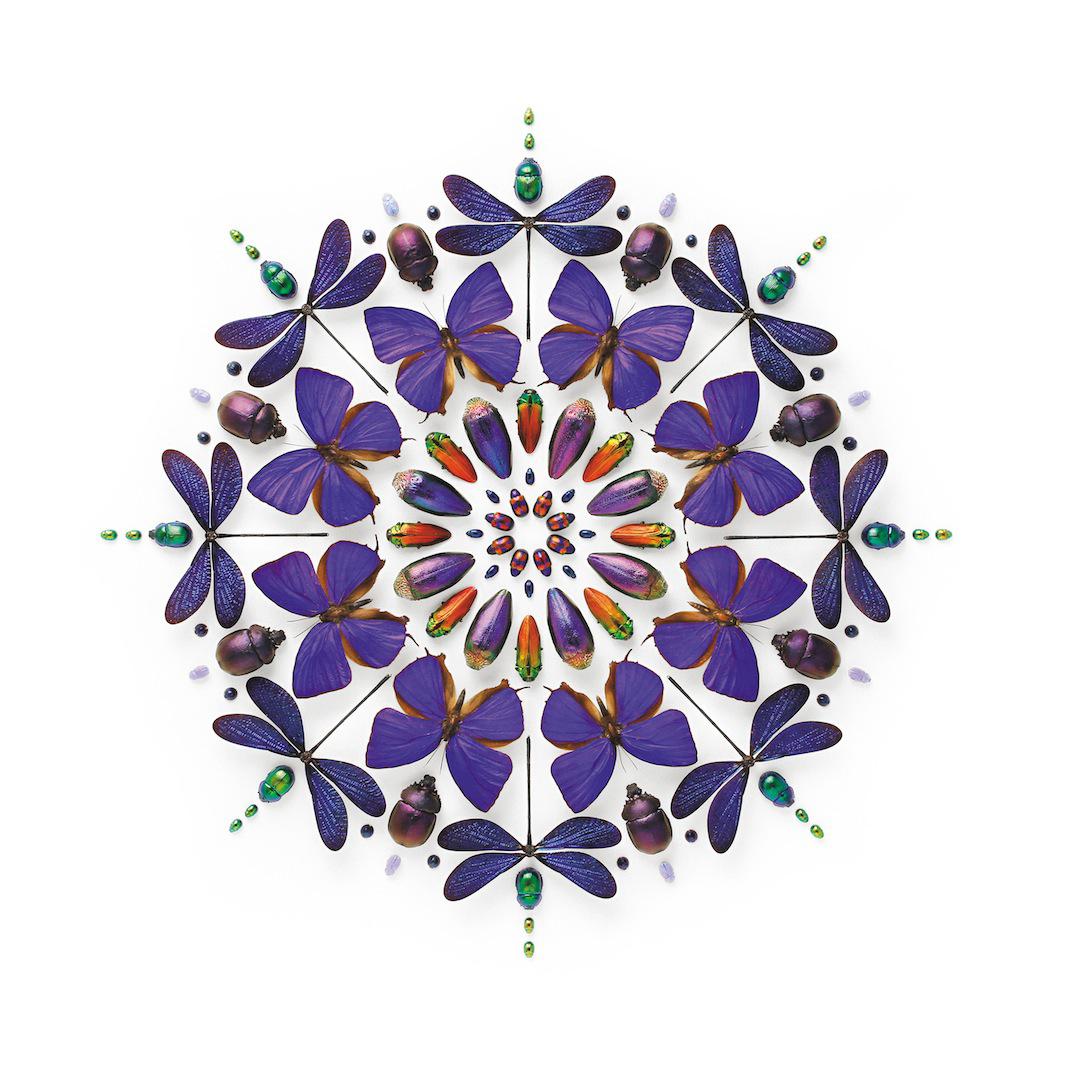 Marley's other studio in Salem, Oregon, is like "a natural history museum where a bomb went off and everything's for sale." One room, full of scrims and tents, is devoted to photography. Others are packed with freezers full of organisms, including tons he hasn't found uses for yet.
Marley likes to work with organisms or natural elements that aren't usually appreciated for the way they look. His favorites are those that are "mysterious or arcane" like brittle stars, echinoderms related to star fish, which use their arms to crawl across the sea floor.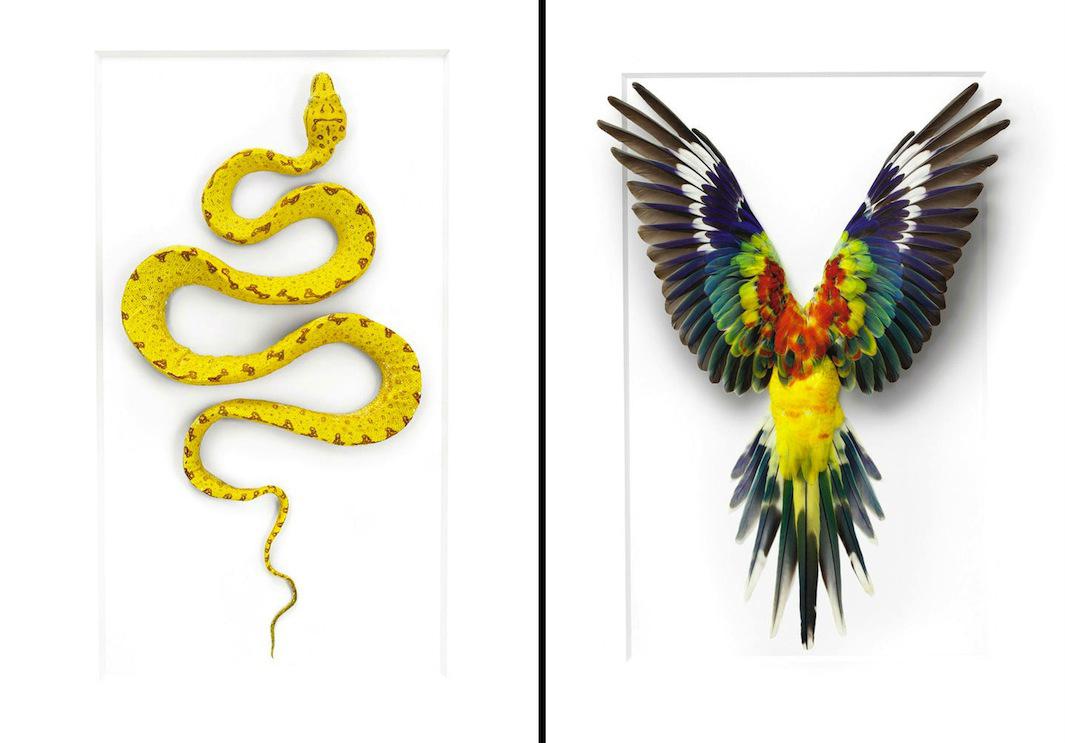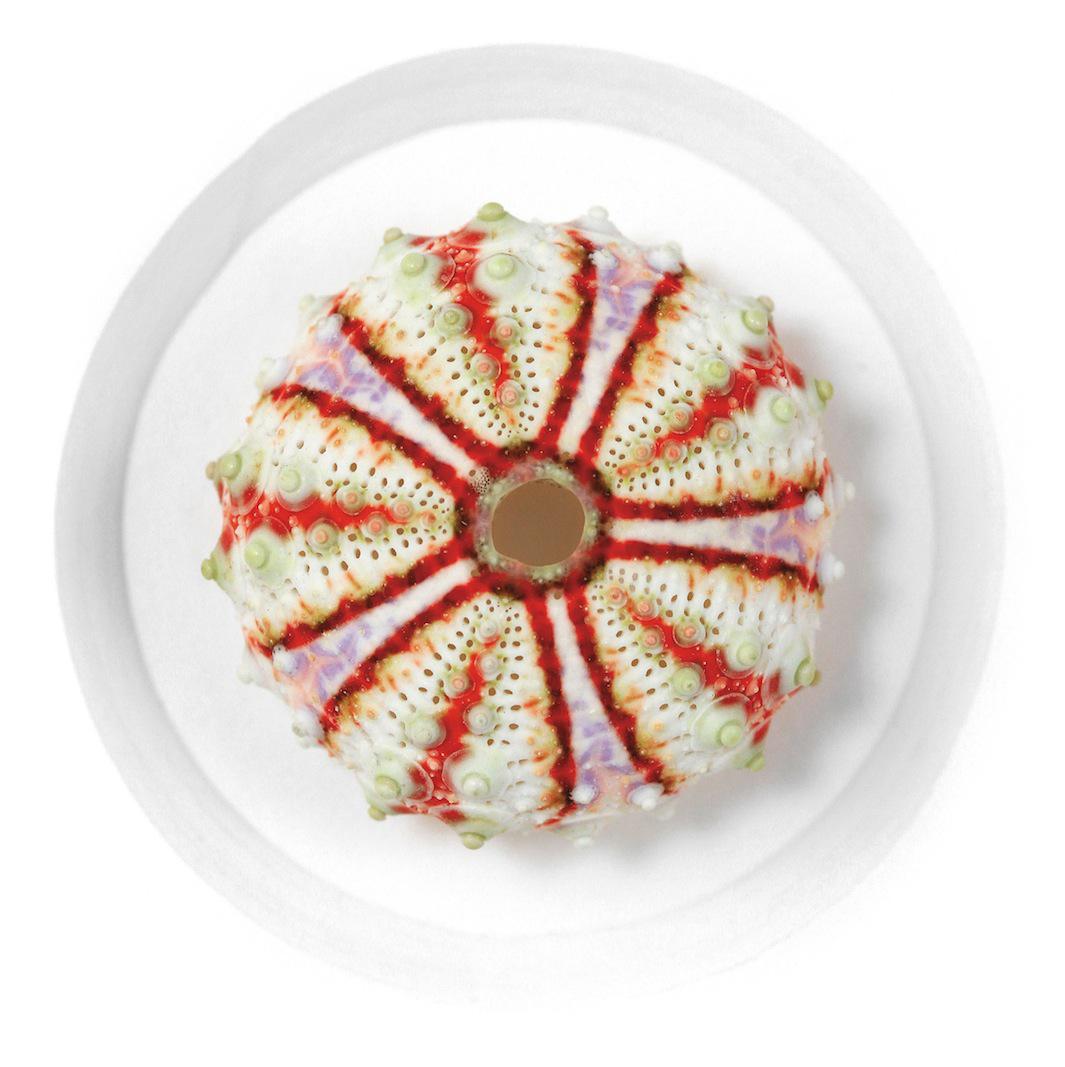 "They're a bit more difficult to preserve than regular starfish," he said. "I didn't know anything about them before I started working with them. They're often scooped up in nets and there's really no use for them."
In Marley's mosaics, however, virtually anything on Earth could be useful and celebrated for its unique beauty.
"If I want to capitalize on the fierceness of the organism it will be a completely different presentation than if I want people to focus on the elegance or color or form. I'm always trying to be true both to the nature of the organism and what draws me to it."