A few minutes into my phone conversation with Alison Nastasi, I heard her cat, Lynx, screaming in the background. Nastasi, an artist and journalist, recently adopted Lynx and his sister Luna, who hang out with her while she works in her Philadelphia studio. "Their personalities are so quirky and unique. When I'm working, they're nice to have around. I'm able to turn to them when I have a moment to think and reflect on something."
Nastasi is not the only artist who's enjoyed feline companionship, a point she proves in her new book, Artists and Their Cats, which was published by Chronicle in March. With photos from personal collections, libraries, and historical archives, Nastasi charts the special relationship between more than 50 of the art world's greatest luminaries and their furry friends.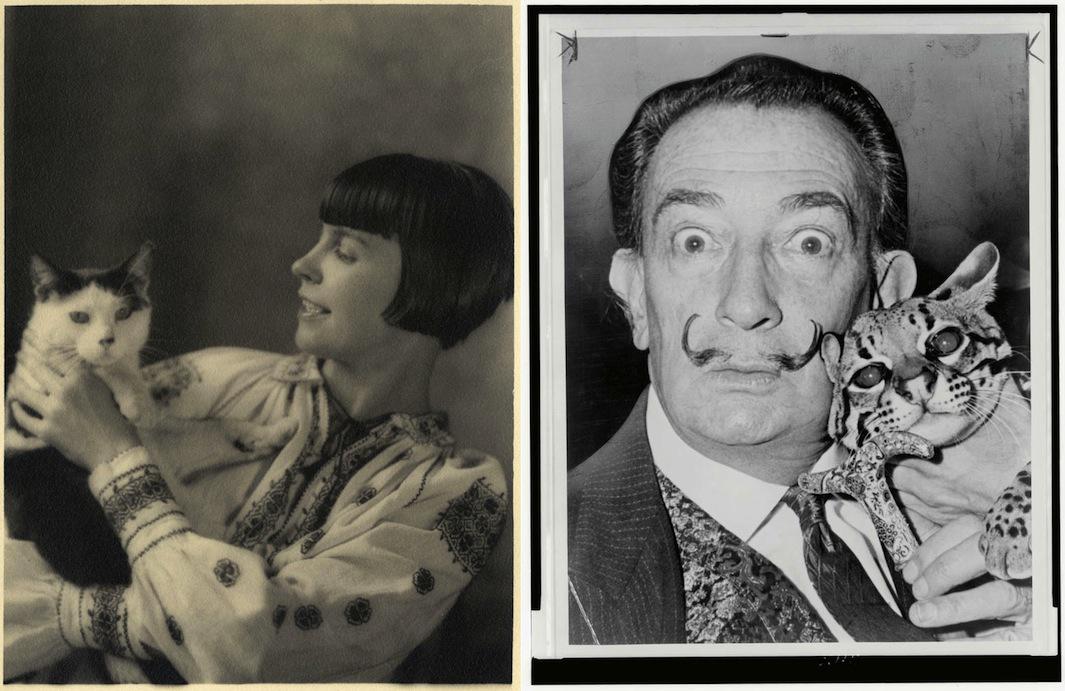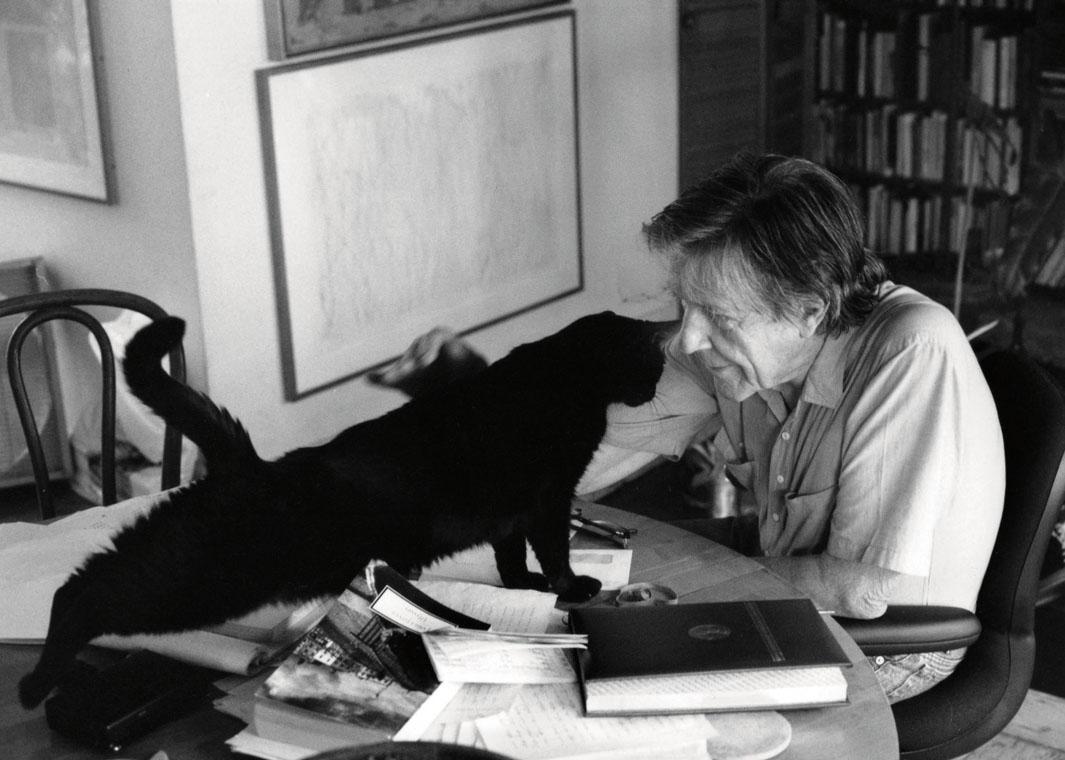 Cats make great company for artists, Nastasi proposes, because they possess some of the same defining characters traits as their owners. "There's this idea that artists are aloof and independent and maybe rebellious so I think there's definitely traits shared between artists and their cats in that way. A lot of that is a stereotype but I think a lot of it is true," she said.
Some similarities go beyond the coincidental. The surrealist painter Salvador Dali, for instance, had a pet Colombian ocelot named Babou who served as an extension of the artist's own eccentric personality. The pair was inseparable; Dali even took Babou with him on cruises, fancy dinners, and a trip to the Eifel Tower.
Besides being great sidekicks, Nastasi notes, cats can serve as inspiration for their owners. The illustrator Edward Gorey, who is known for his dark and quirky drawings of, among other things, "plump, lavishly bewhiskered felines," modeled them off his equally idiosyncratic pets. One of his cats, Nastasi said, was crippled; another didn't learn to purr until she was 10 years old. Henri Matisse had cats all throughout his artistic career, and they appear in his work, including his painting Girl With a Black Cat.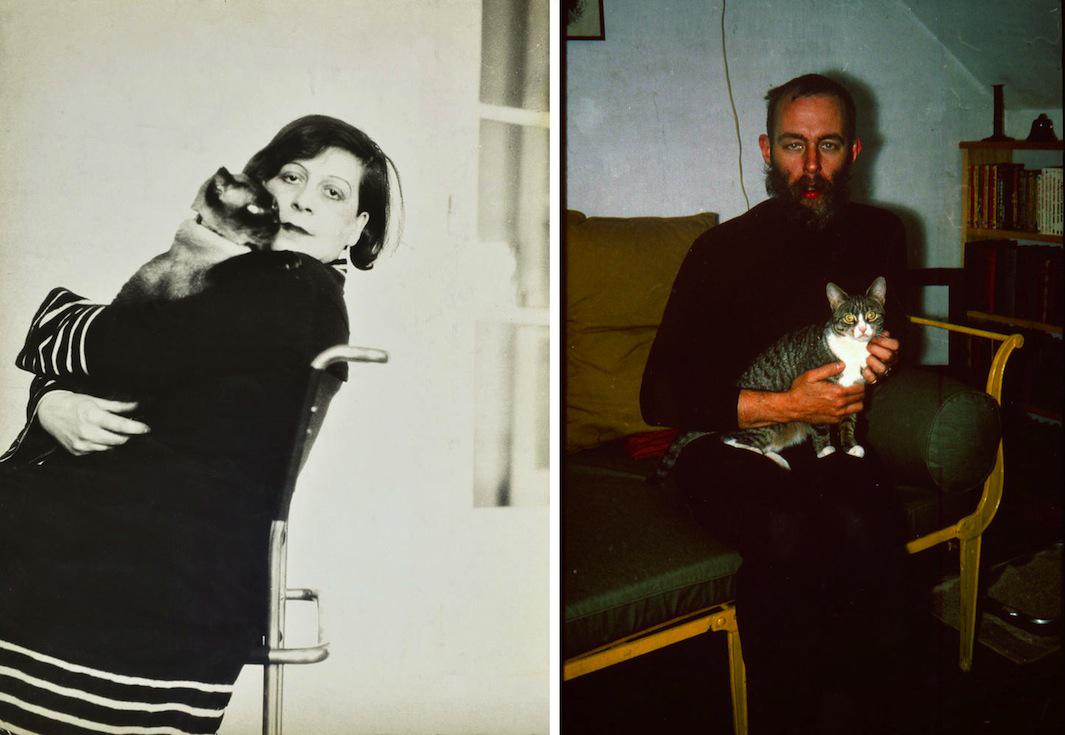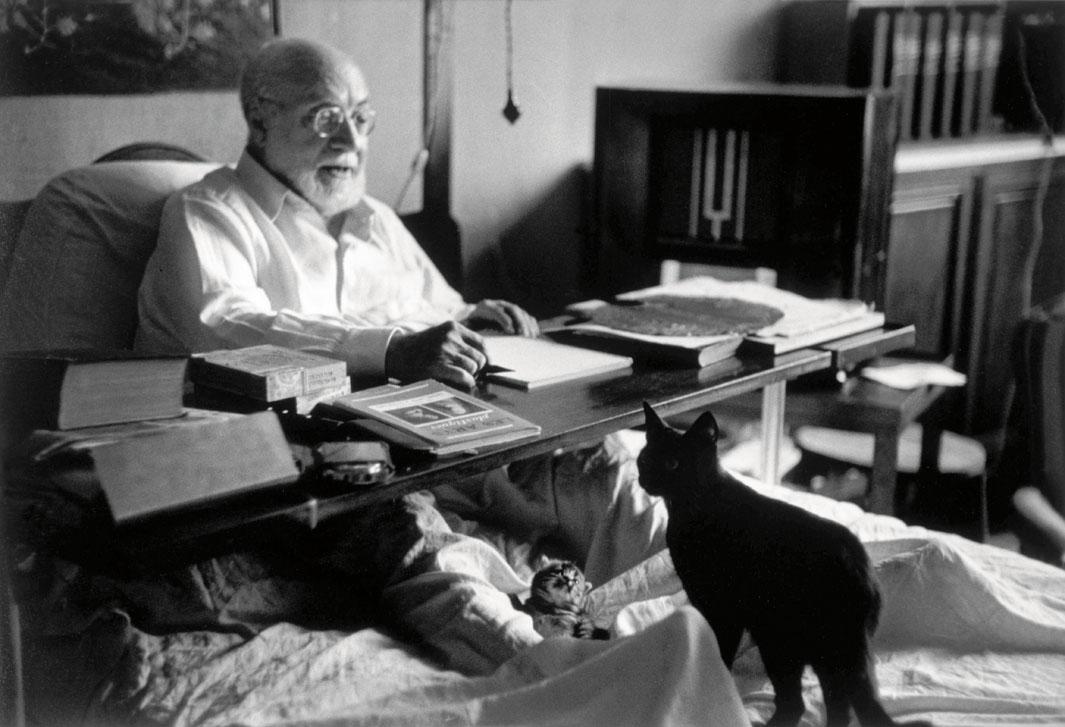 When it was possible, Nastasi spoke with the artists personally to learn more about their four-legged muses—among them, the French film director Agnès Varda, who featured her beloved cat, Zgougou, in her documentary The Gleaners and I. Many of the artists in the book, however, are no longer alive, or the artists weren't available, which meant Nastasi had to look to the photos for clues.
The images, she found, were telling, not only for the insights they provide into how and where the artists worked but also for what they reveal about the characters of those artists who may seem the least likely to have a soft spot.
"Ai Weiwei and Pablo Picasso have these eternally grumpy faces, but then you look at the photos of them with their cats and you see there's such a sweetness to them. It's just another side of their personality, and it's an alternative view into their body of work."