Brown University's Women's Rugby Football Club was founded in 1977, eventually becoming a varsity sport in 2013. The active roster of roughly 30 players, many of whom had never previously played rugby, are part of a tight-knit group of student athletes.
Spanish photographer Alejandra Carles-Tolra discovered the Bears while looking to cover a community of women participating in a traditionally male-dominated environment. She was also interested in concentrating on the dynamic of the individual within the collective university setting. Her previous series, "Fall In," dealt with a group of students enrolled in ROTC and how the military environment influenced their individuality.  
Once she decided to focus on the Bears, Carles-Tolra began to tag along to their practices. Among the many challenges she faced was the fact that she knew very little about rugby, the players had little time to hang out before or after practice because of academic demands, and, most importantly, how to break into the tight-knit group.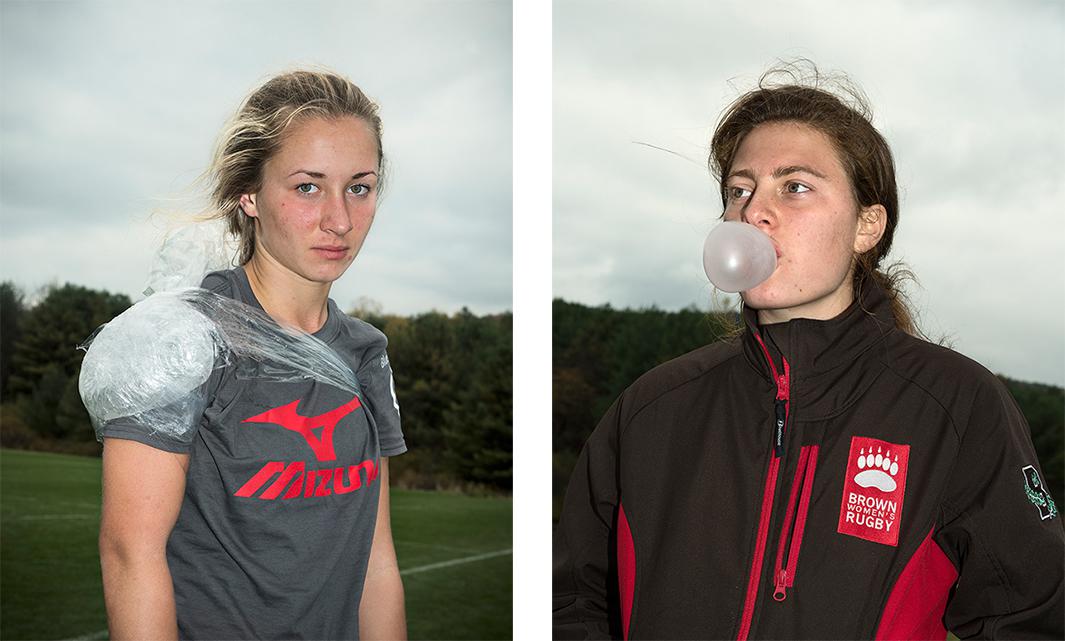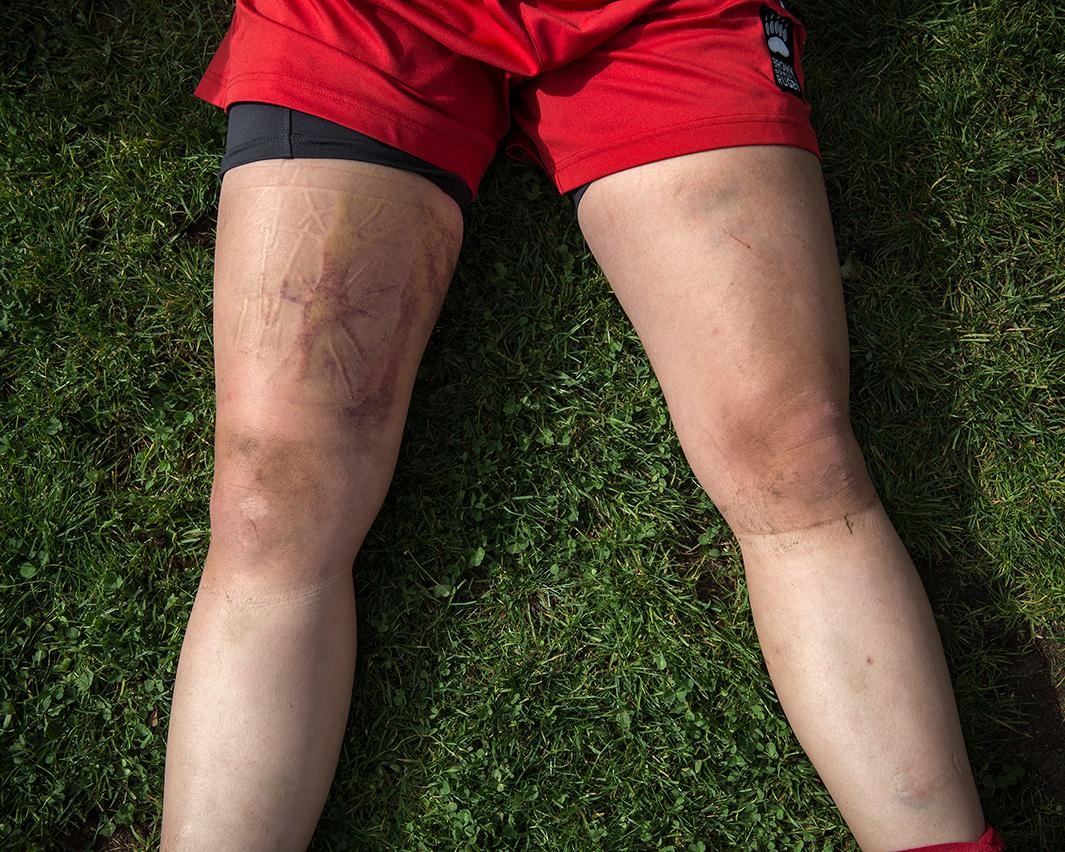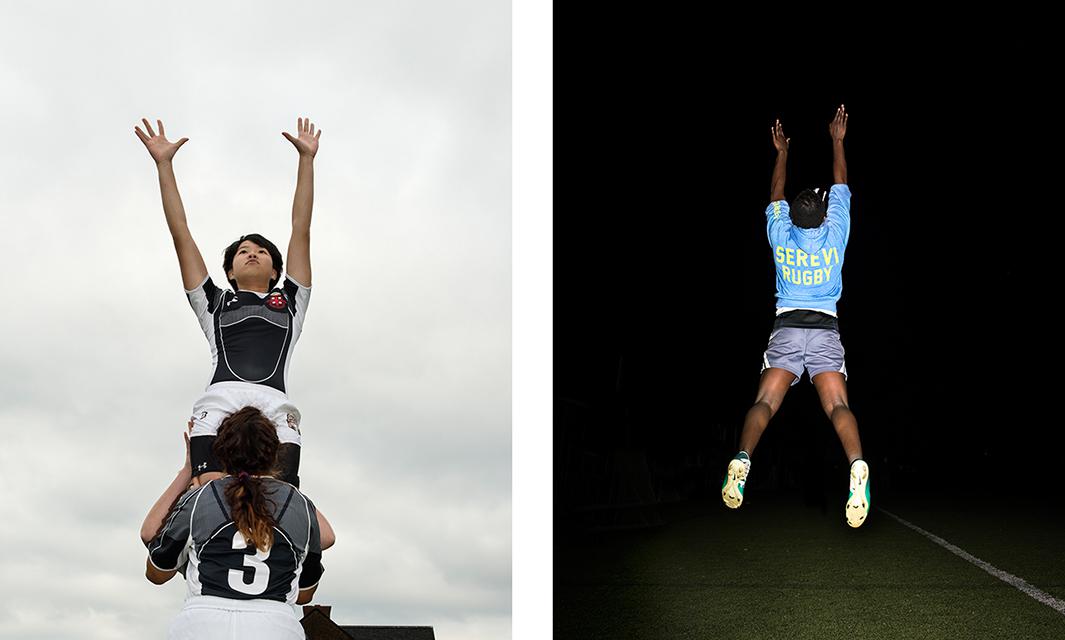 "We're talking about 18 year old girls so they are at a still where they're finding who they are and who they want to be," Carles-Tolra said. "Rugby is a tight community, very welcoming, and allows you to discover who you are and form your identity as you go."
"I didn't want to do traditional sports photography. I spent months photographing them and in the end it just looked like reportage. I like to get to know my subjects and when they're part of a tight community, it's difficult. Since I had never watched rugby before, I started connecting with the players who were waiting to play or who were injured. I became fascinated by the injuries and started to photograph different parts of the body."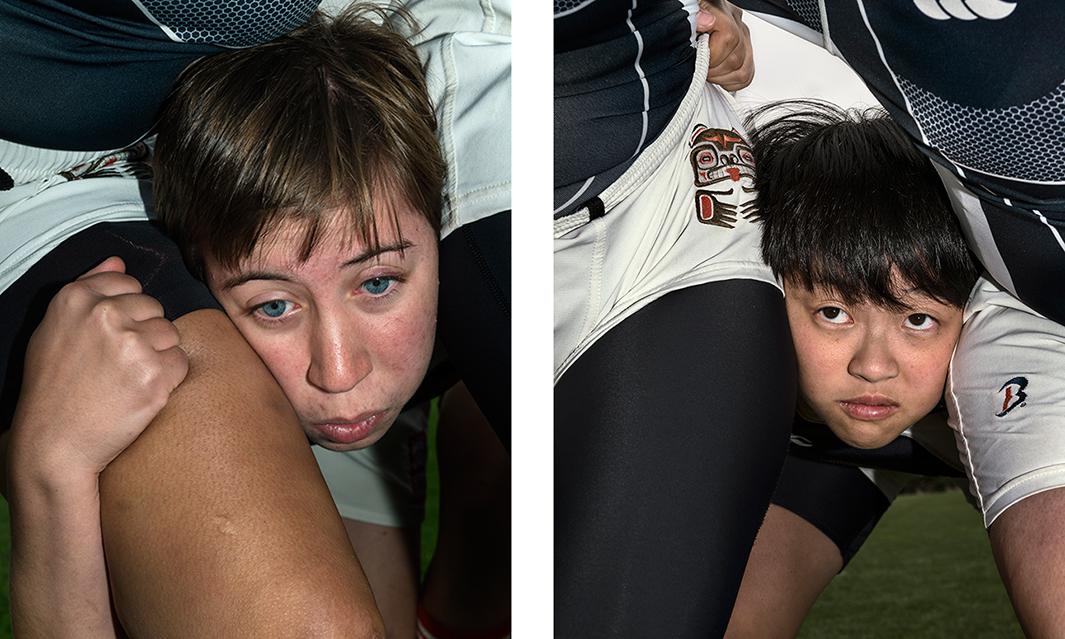 Another challenge Carles-Tolra faced was lighting. Because the practices were in the evenings, the light was often fading or quite dark during the time she was able to shoot.
"I've always been interested in theater and playing with lighting and deconceptualizing the subjects, taking them out of the background," she said. "I started shooting them with a small hand held flash, making the background dark and photographing them in a theatrical way instead of a more traditional sports photography way."
Work from Carles-Tolra's series "Fall In" are included in the group "Gun Show" part of the Flash Forward Festival in Boston, on view through May 4.