This post contains nudity.
In the same way that porn magazines are often hidden under pillows or locked away on the top shelves of closets, the history of "beefcake" photography has been highly secretive. The photographers and models who created the hunky, hypermasculine work beginning in the 1940s right up to the pre-disco age did it on the sly, often dodging strict obscenity laws that landed some of them in prison, forced them to endure harassment and attacks, and kept almost all of them hiding deep in the closet.
For Petra Mason, the editor of 100% Rare All Natural Beefcake, published by Rizzoli, trying to track down the images and, more significantly, the holders of the copyrights, turned out to be a bit like falling down a rabbit hole.
"It was an amazing journey in terms of many months of research to try to find the right people," Mason said. "A lot of this was a secret history, tucked away in shoeboxes or under beds. The photographers were all fascinating characters of varying shapes and sizes who were brave enough to risk for their art by breaking the law. The models were doing it for a couple of bucks and they were either spotted at the gym or pulled from the streets so there isn't much documentation about them."
In the end, roughly 50 photographers were included in the book, some of whom are well-known, including Bob Mizer, and a number of photographers who worked under pseudonyms tied to their locations: Bruce of Los Angeles, Douglas of Detroit, and Lon of New York.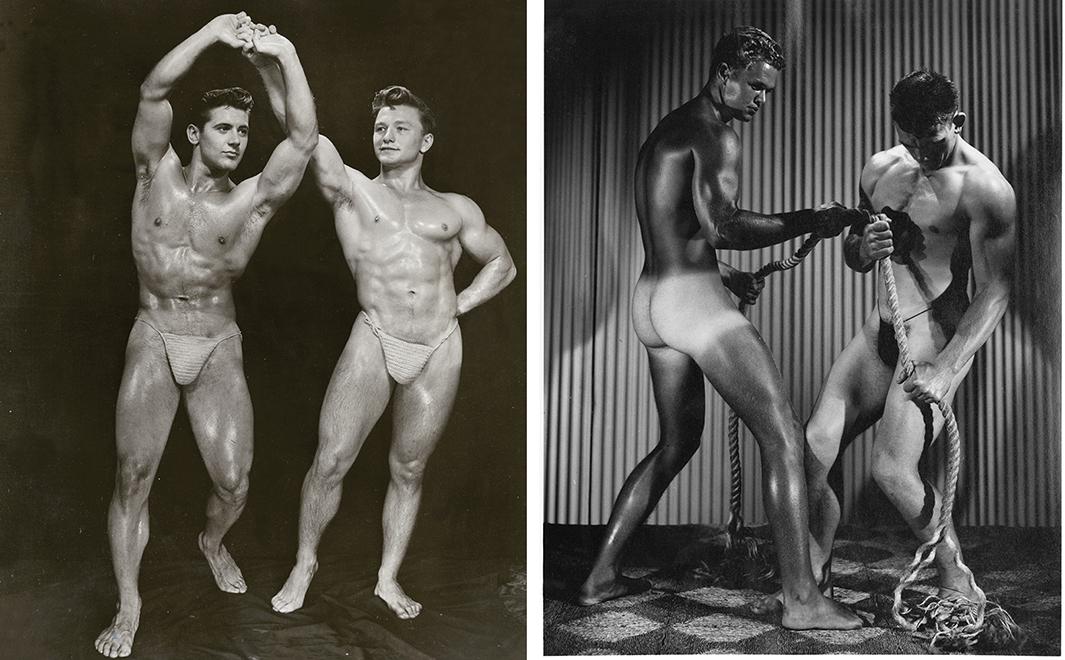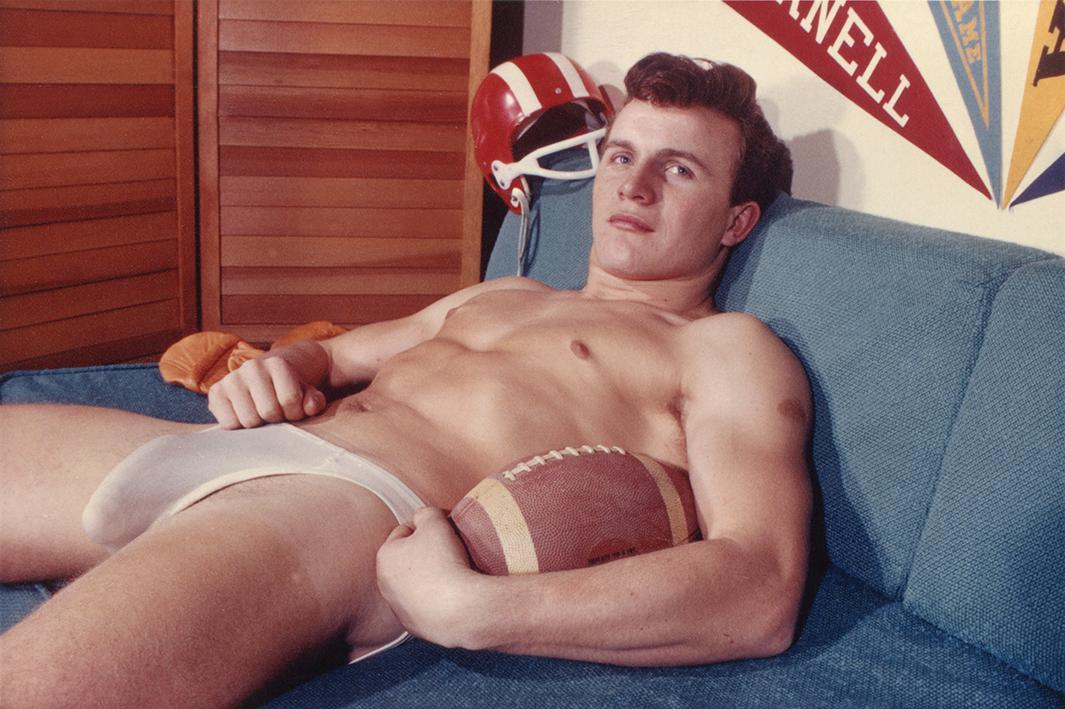 While doing research, Mason encountered some serious collectors who owned a significant amount of work and also had tracked down many of the models' and photographers' names.
"Beefcake collectors take collecting beefcake more seriously than cheesecake collectors," Mason said. "Men in general take collecting more seriously it seems, a bizarre but true fact. I was seriously surprised to get to chat to one of the original photographers who is still going strong, Chuck Renslow whose KRIS Studio shots I think are really hot. Chuck's a legend and his collection is now in the Leather Archives and Museum in Chicago which I would never have heard otherwise, an amazing source of material for a very secret history."
The book divides the images into various categories including  "Duals in the Sun," "Figure Studies," "Neptune's Boys," and the somewhat cringe-worthy "Cowboys and Indians." While a lot of beefcake is often associated with having a gay sensibility, as a heterosexual woman, Mason said she felt the work has a universal appeal.
"I think one of the many things we're constantly reminded by the media and elsewhere is what we don't have in common, we actually do. There is a shared appreciation to the overall hotness of the material that is hard to resist for anyone."
Lady Bunny, a legend in the drag world who wrote the foreword to the book, agrees about the universal appeal.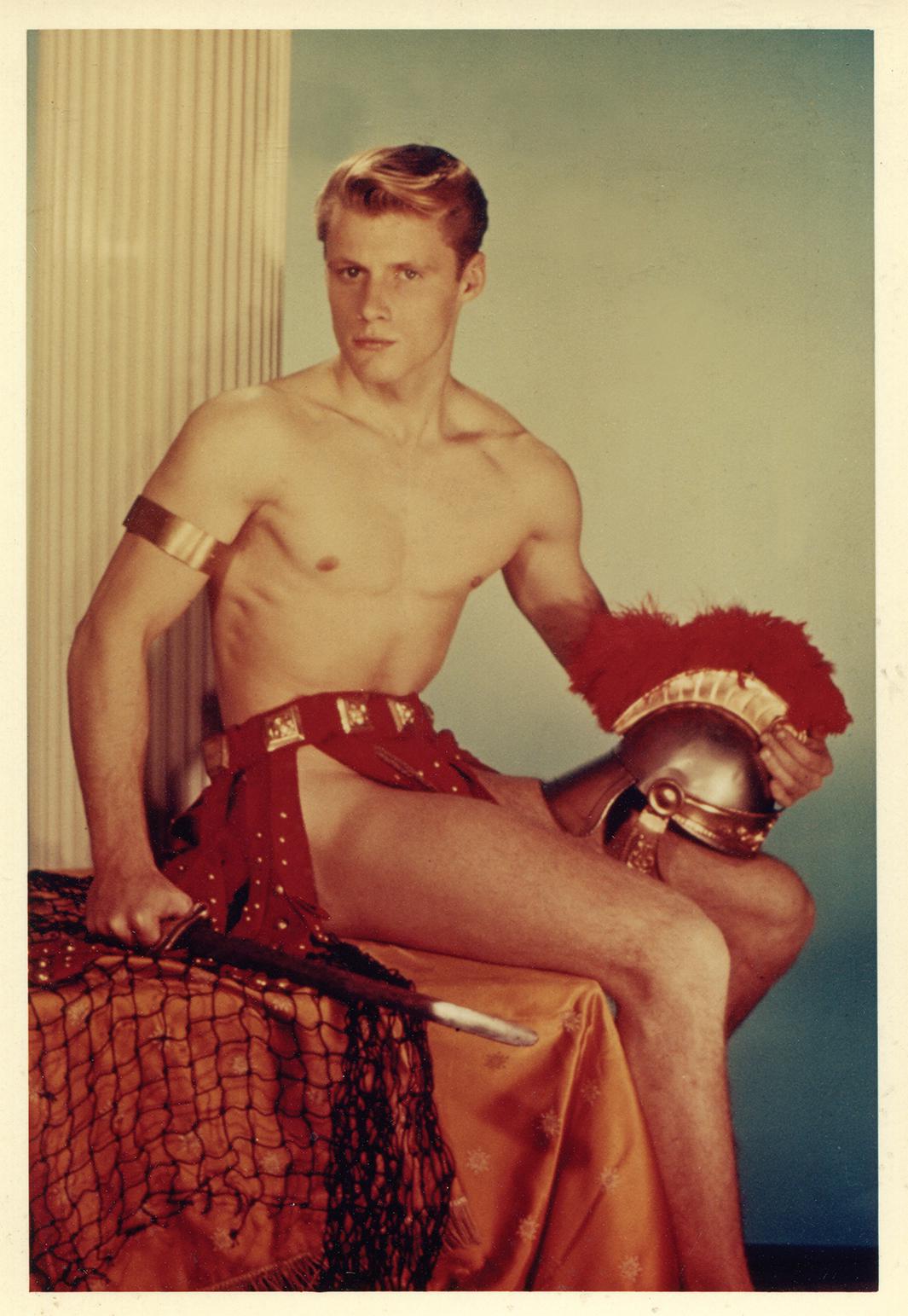 "I am from the South, so it was not uncommon to meet married women who had never had an orgasm," Bunny wrote via email. "Women weren't supposed to enjoy sex too much, so I always rejoiced when I met women who thought about sex the way gay men did, i.e., they wanted lots of it and were concerned with penis size. I think one of the reasons Sex and the City was so popular is that it was one of the first portrayals of women objectifying men for a change. Perhaps Petra was ahead of her time and had been objectifying men for ages! Or, perhaps she's just a slut who has found a way to mix business with pleasure and call smut art! It works for me!"
Mason added that while there is certainly a humorous aspect to the images, especially seen from a modern-day perspective, there is also a profoundly sad aspect tied to the history of the photographs.
"Our intention is to strike a balance, to give meaningful historical information among all of the gorgeous eye candy."
Previously in Slate: