In the years since he started photographing tombs, theaters, and other forgotten spaces, Will Ellis has gotten used to rising early and staying out late. Those are, after all, the best times to trespass without being detected.
But we're still a bit bleary-eyed when we meet him outside the subway station in Brooklyn. He hasn't told us where we're going exactly—the building, unlike the other places he's photographed for his book Abandoned NYC, isn't widely known and he wants to keep it that way. All we know is that it will likely be dark, cold, and probably a little dangerous.
After squeezing through a few fences, clomping through a few snow piles, and sliding between a dilapidated door, we navigate the pitch-black ground floor, stepping over large patches of ice and duck under low-hanging machinery. But the building's treacherousness isn't the main draw for the urban explorer; it's the feeling of history here that excites and mystifies. Ellis says he's not entirely sure what the building—which he refers to as the "Jumping Jack Pump House" for its hulking, defining architectural feature—once produced. But traces of its former users, including a magazine pinup glued onto an overturned locker, are all around, not to mention the graffiti tags and beer cans of more recent visitors to the space.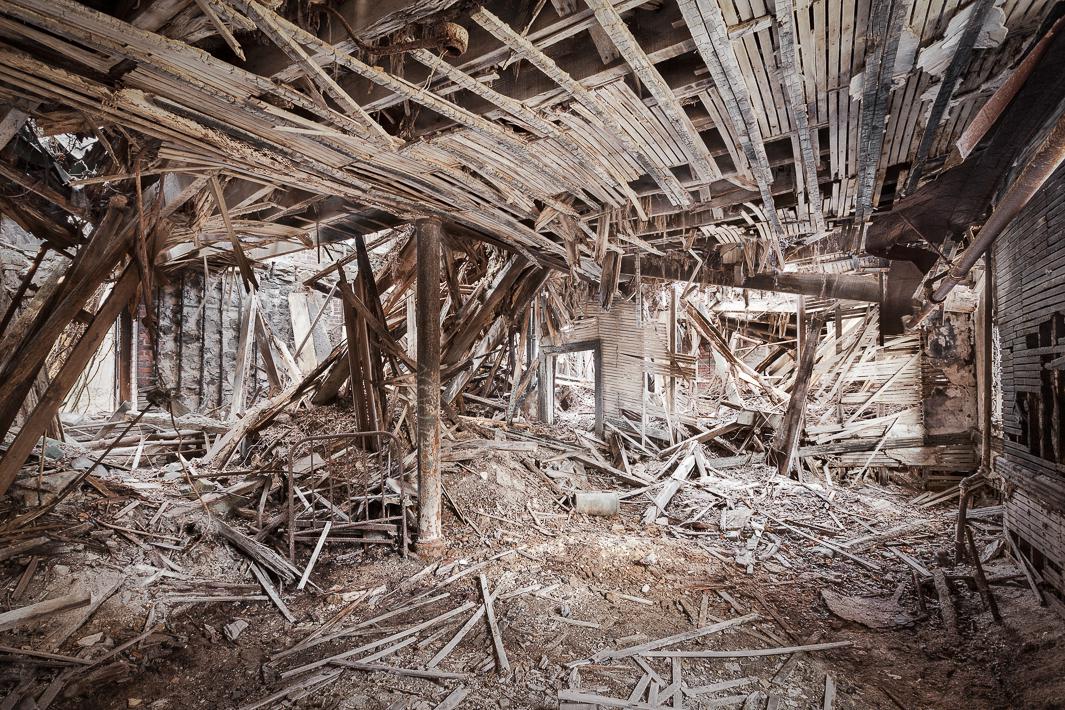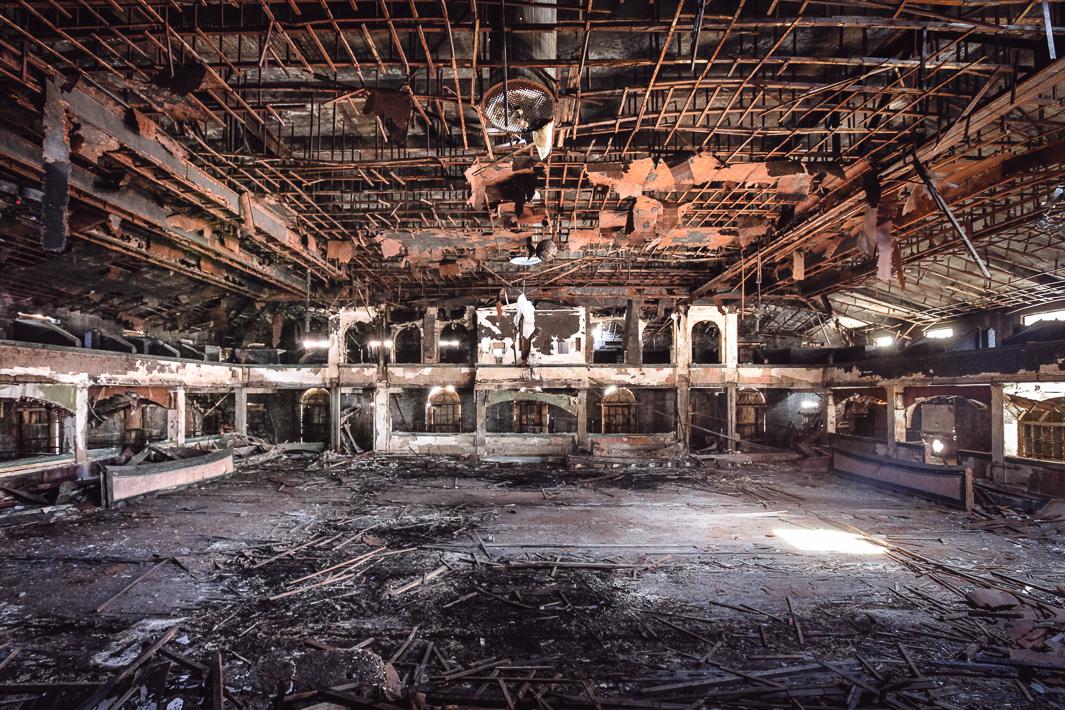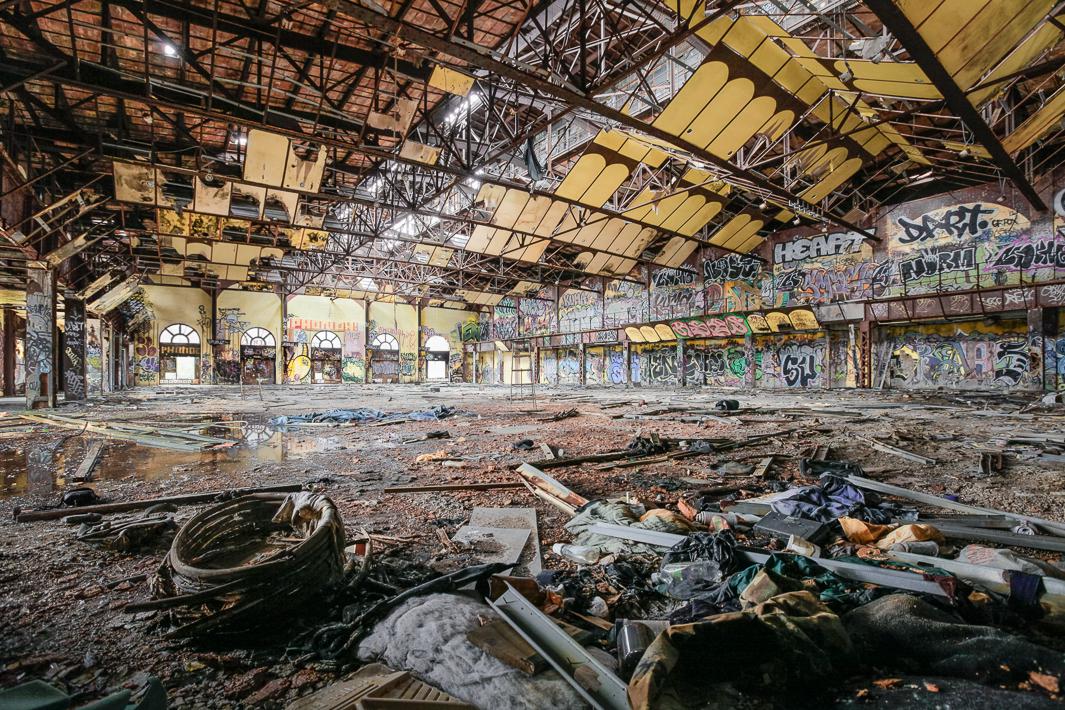 It's that feeling of unexpected discovery that has kept Ellis constantly seeking out places like this. He finds other locations, including a demolished Staten Island castle, an abandoned MTA powerhouse turned squatter settlement, and a Harlem public school, online, sometimes following the footsteps of urban explorers who've preceded him, posting the results to his blog, AbandonedNYC.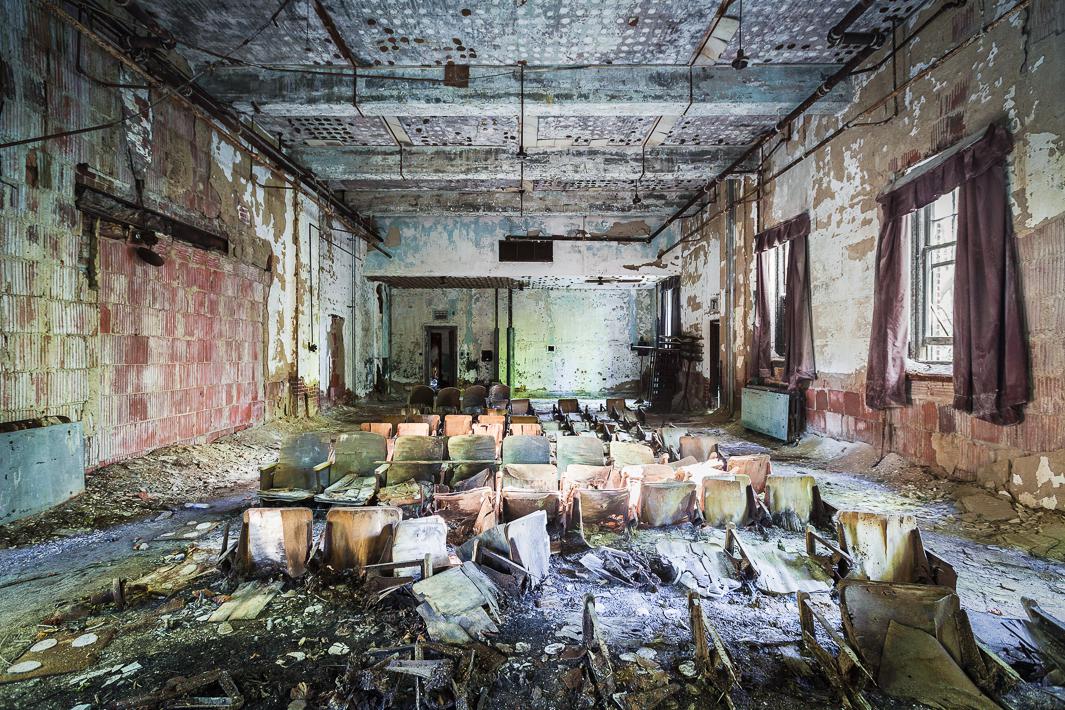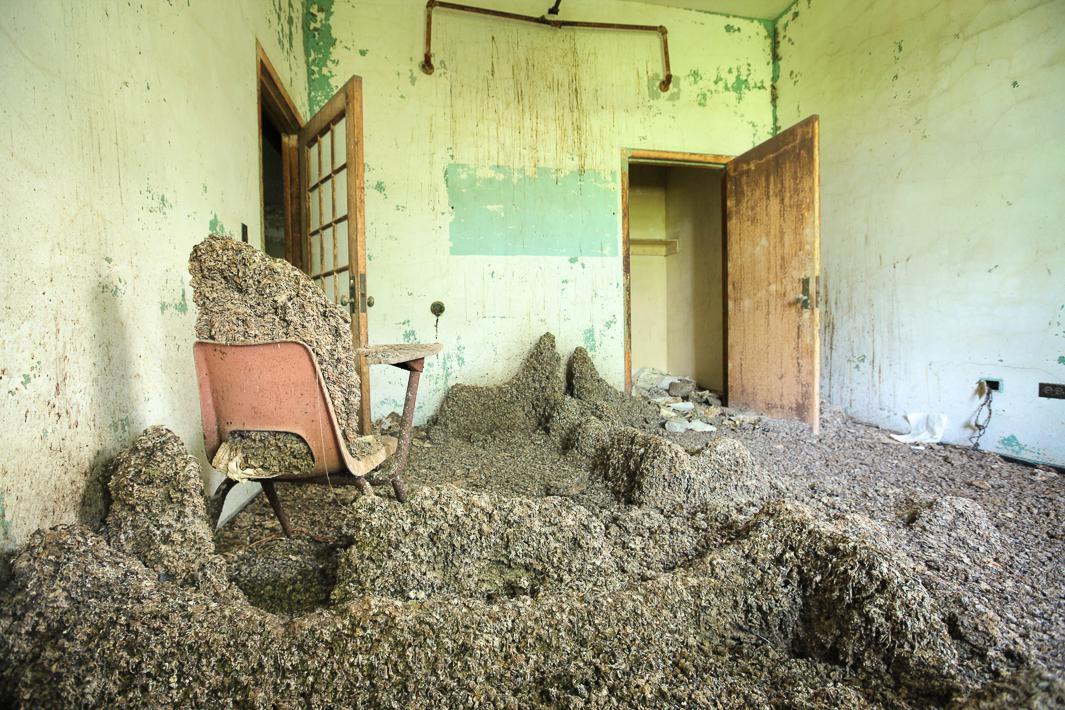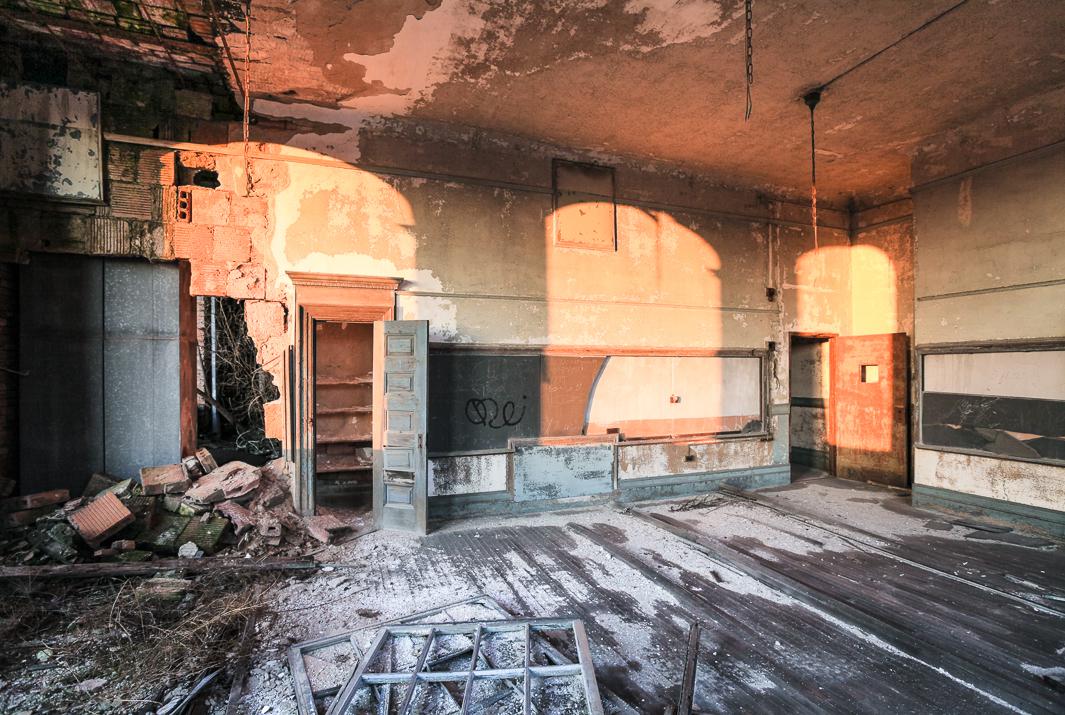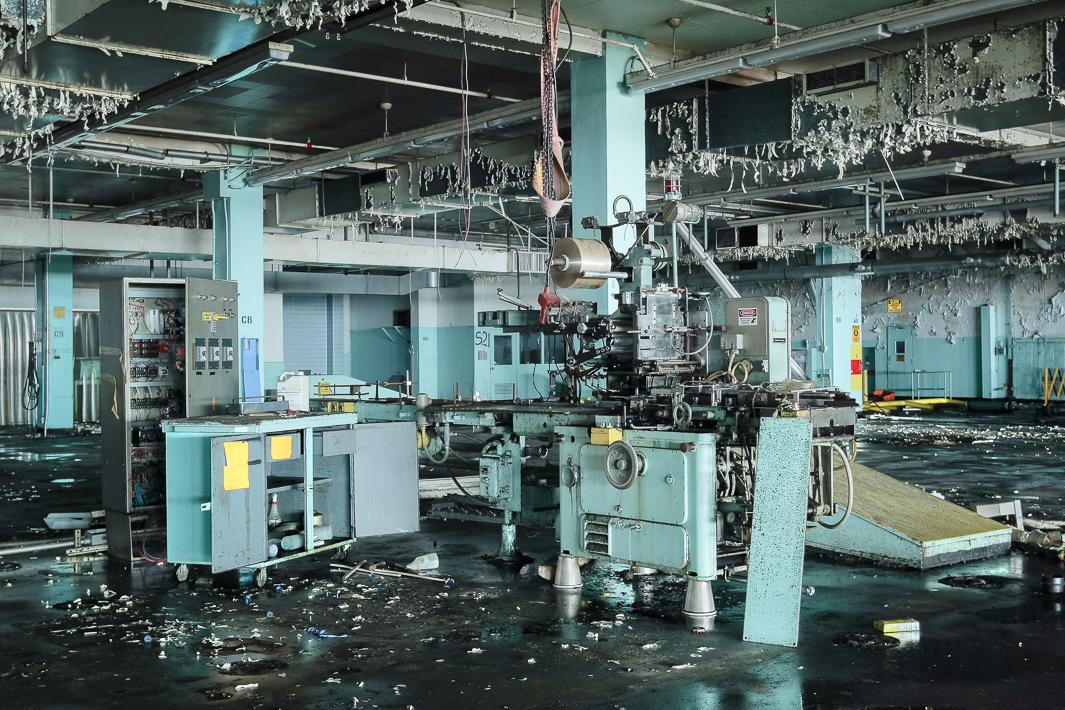 Inside the pump house, Ellis unpacks his camera and takes several exposures on his tripod of the same scene. Back in front of his computer, he'll overlay several shots to create one image that's well-exposed. He's looking to capture both small details and vast scenes to paint a full picture of the interior. As he was in many of the places he's photographed, he's looking for "those little nooks and crannies," the gaps in walls and boarded up windows, where the light is doing something magical.
While Ellis is just one of many photographers in New York City fascinated by architectural neglect, he distinguishes his work from the oft-criticized "ruin porn" of his peers by focusing his efforts on education. Many of the buildings he's photographed have since been destroyed or renovated, and he wants his photos to help future New Yorkers remember them.
"I hope some people will stick around and learn some things about the history of New York that they didn't know, because a lot of this isn't going to be recorded in the textbooks. It's local history, local urban legends and stuff like that. So it's rewarding to be able to preserve that."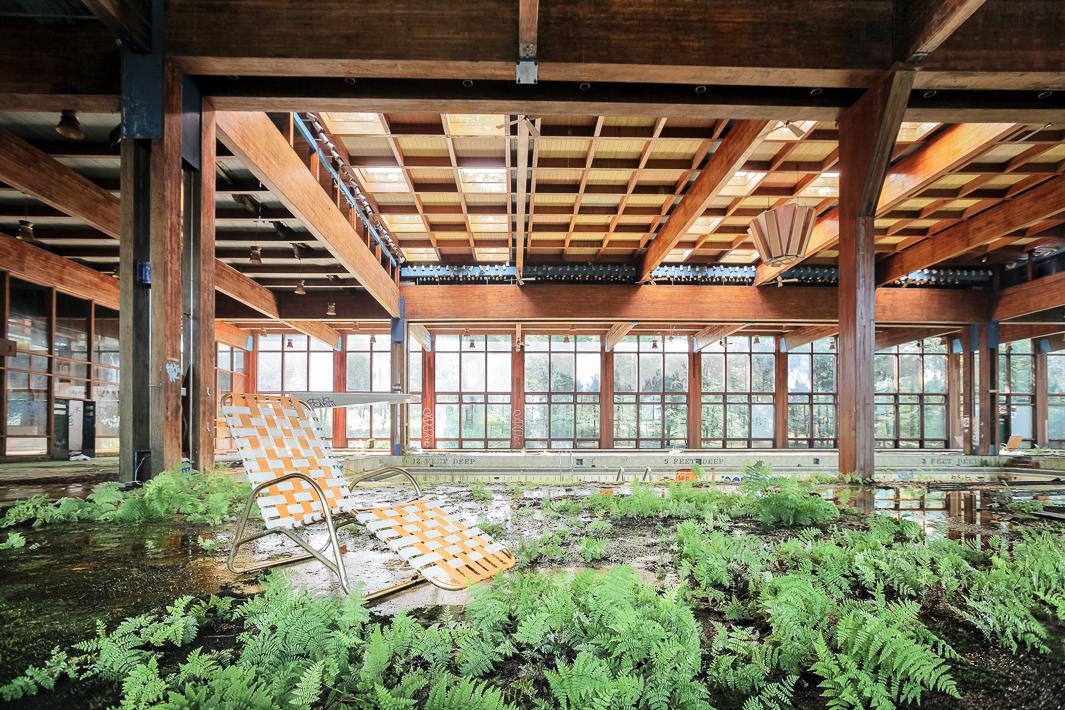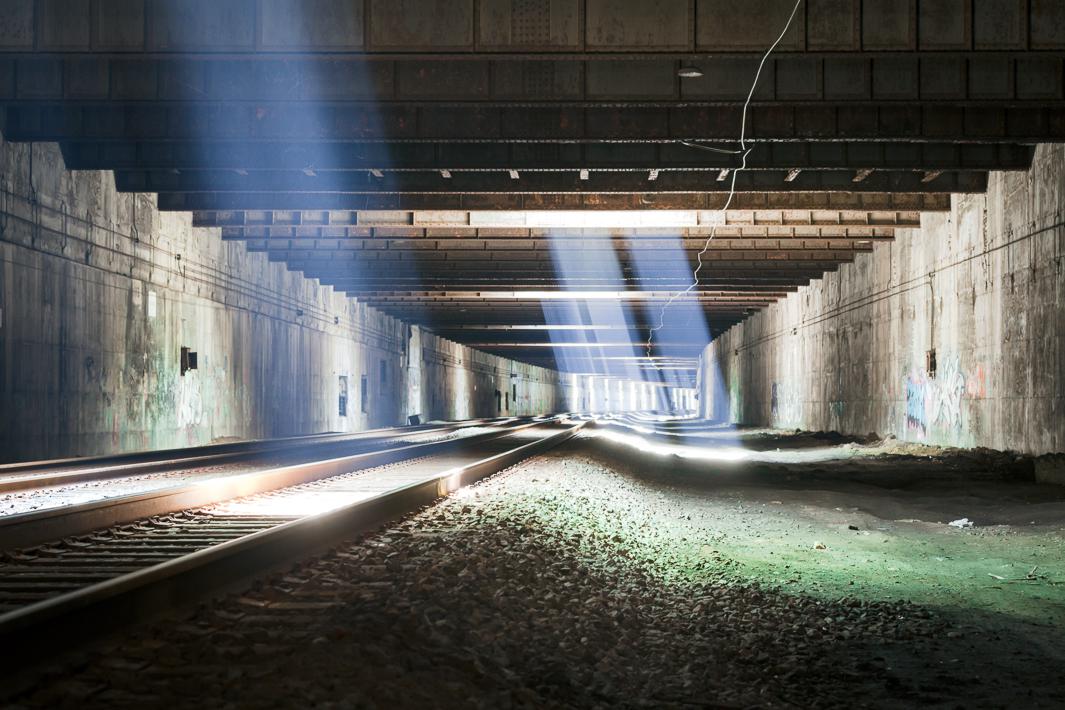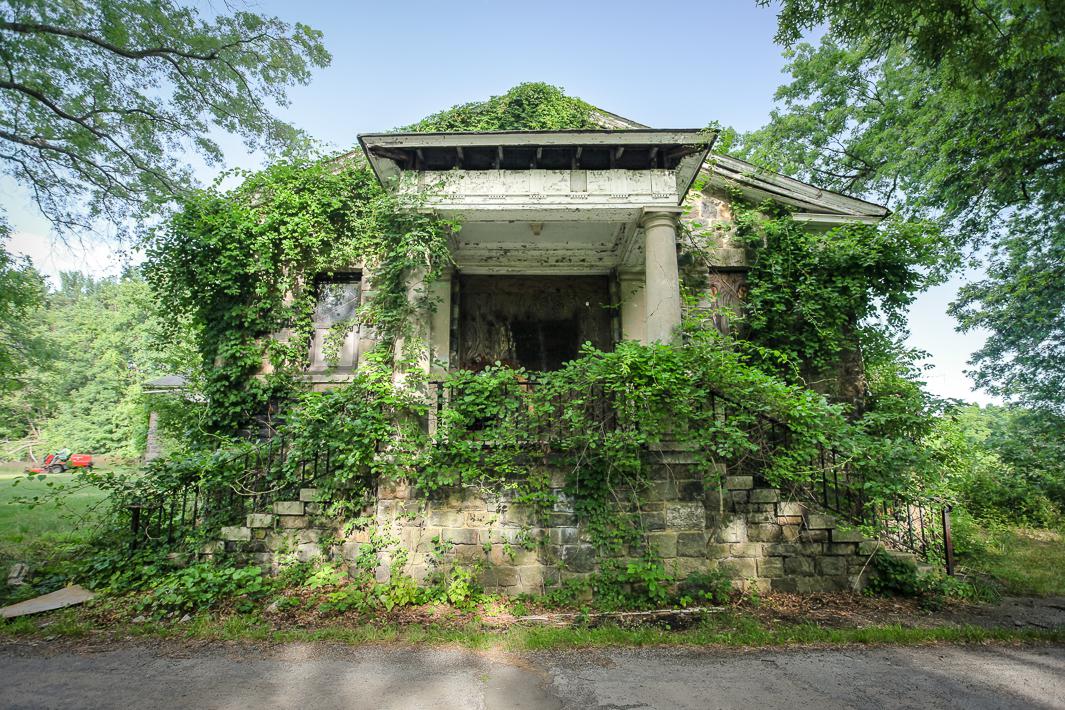 Previously on Behold: