In the last few years, skyrocketing rents and neighborhood changes have killed some of Brooklyn's favorite DIY, or "do-it-yourself," music venues. This month, they got one more celebratory send-off with an exhibit, "RIP DIY," which was on display at Brooklyn's Cloud City. Featuring the work of 20 photographers, it showed these independent venues during their glory days, when the bands were loud, the drinks were cheap (and often available for those under age), and the party seemed like it might never stop.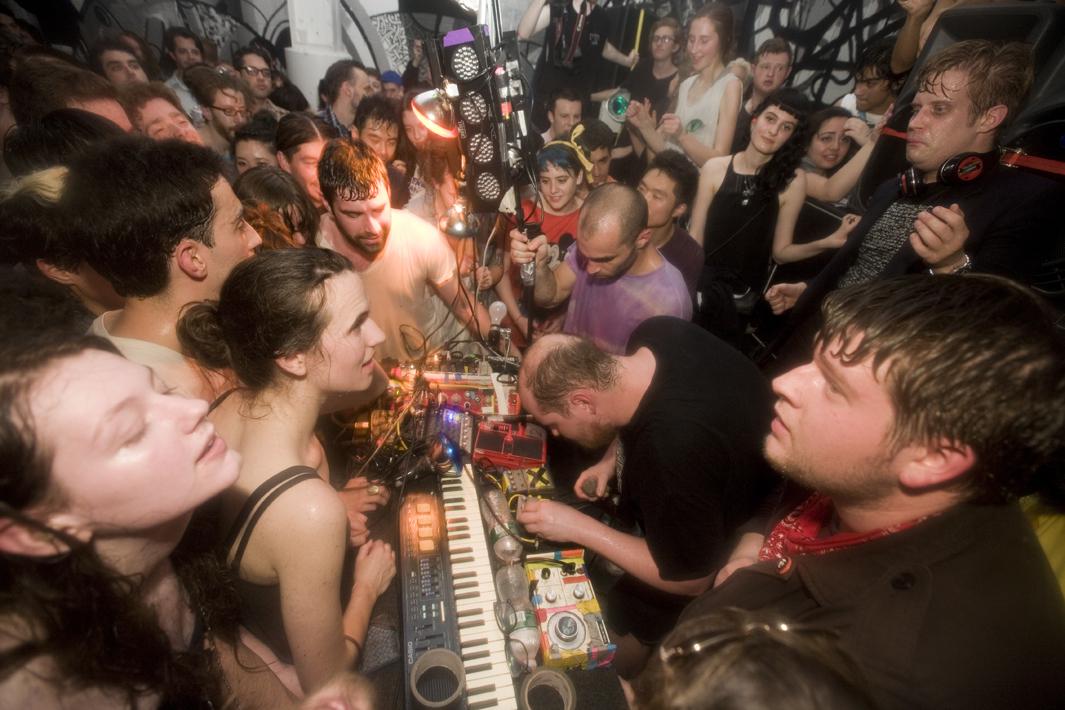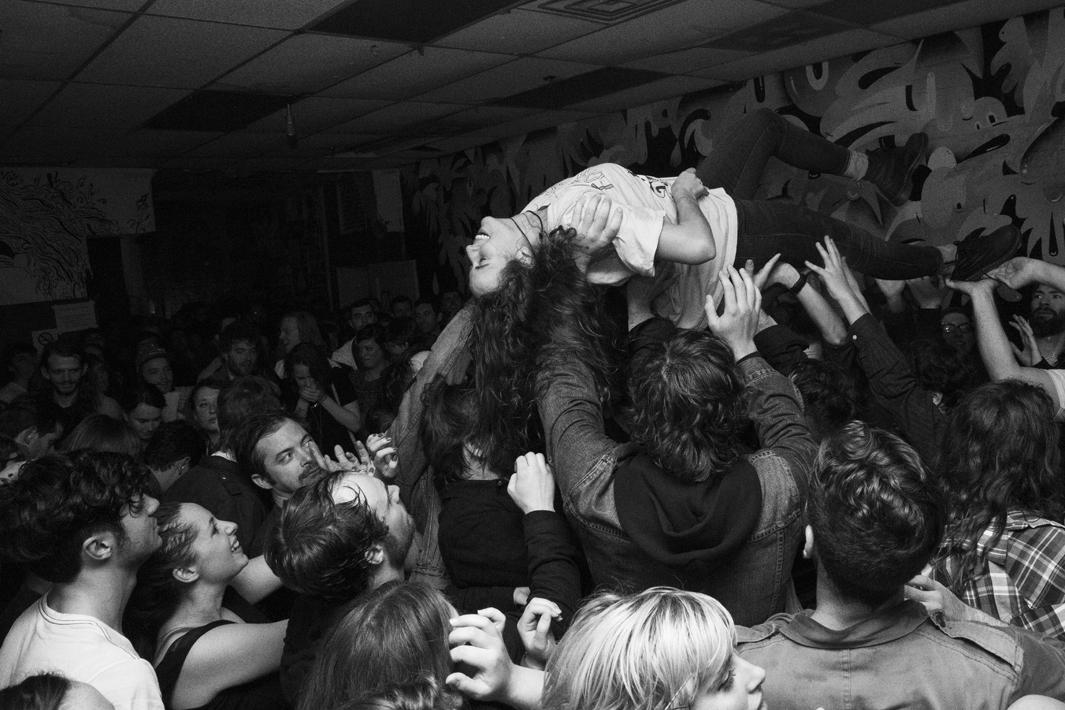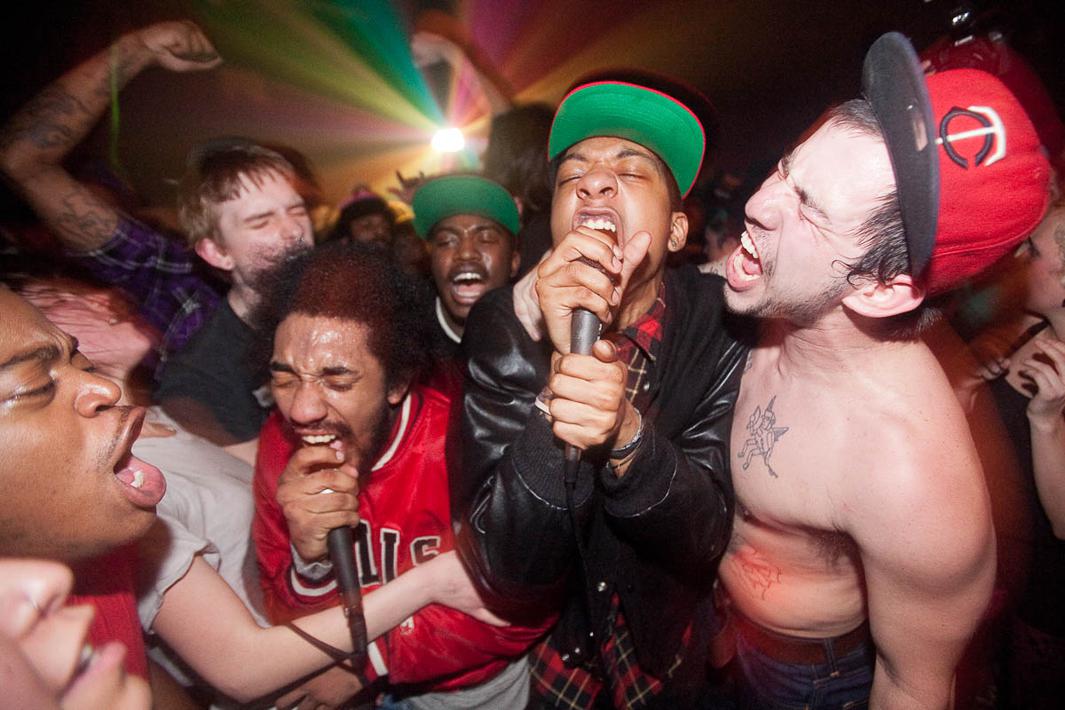 Curator Nicki Ishmael, whose photographs were also included in the exhibit, lived in the Williamsburg venue Dead Herring for more than five years before it closed in January 2013. The shutdown followed a trend in the neighborhood, one that has since continued with the recent closings of Glasslands Gallery and Death by Audio.
"Death by Audio was the hardest for a lot of people because it was a very specific community of people who played there all the time, worked the door, lived there. Since there were shows every single night it was almost like a community center," Ishmael said.
The greatest task for a photographer at DIY venues is to make images compelling even for those viewers who aren't familiar with the often-obscure bands depicted. Getting into the middle of the action, where the crowds are thrashing and the musicians are screaming, can help. You also can't be afraid to get a little bruised.
"I've gotten kicked in the head during a show, and I got a black eye once," Ishmael said. "One of the great things about DIY spaces is you get to see a lot of bands up close; they can respond to you. Every once in a while they'll make a face at you. It's a much more intimate experience."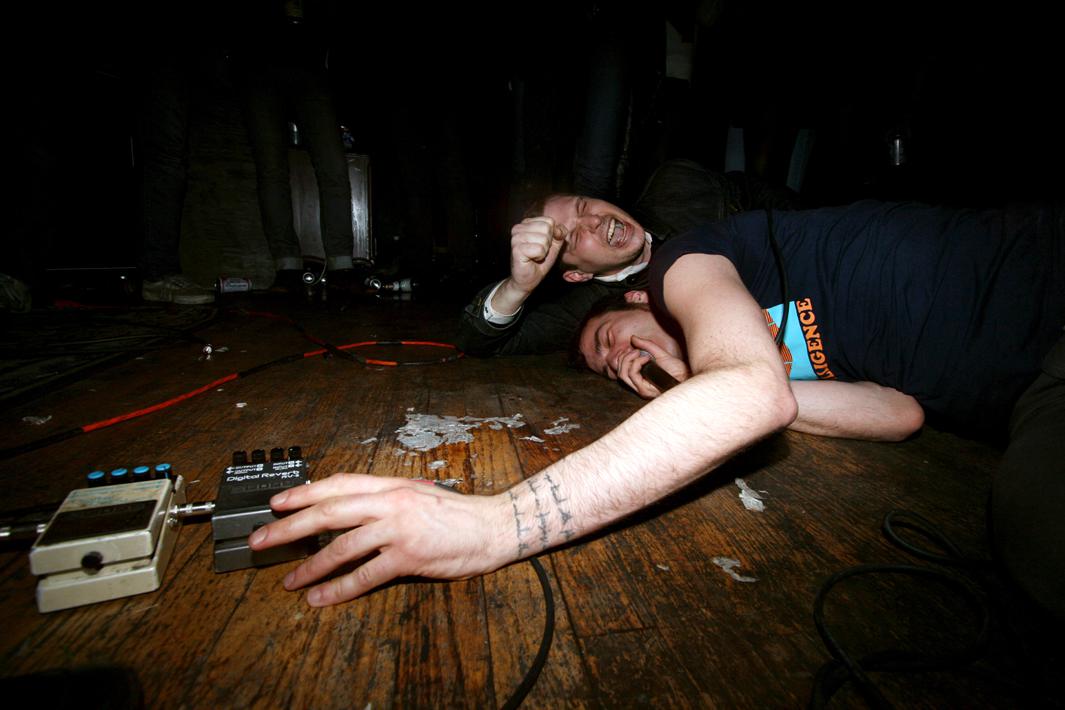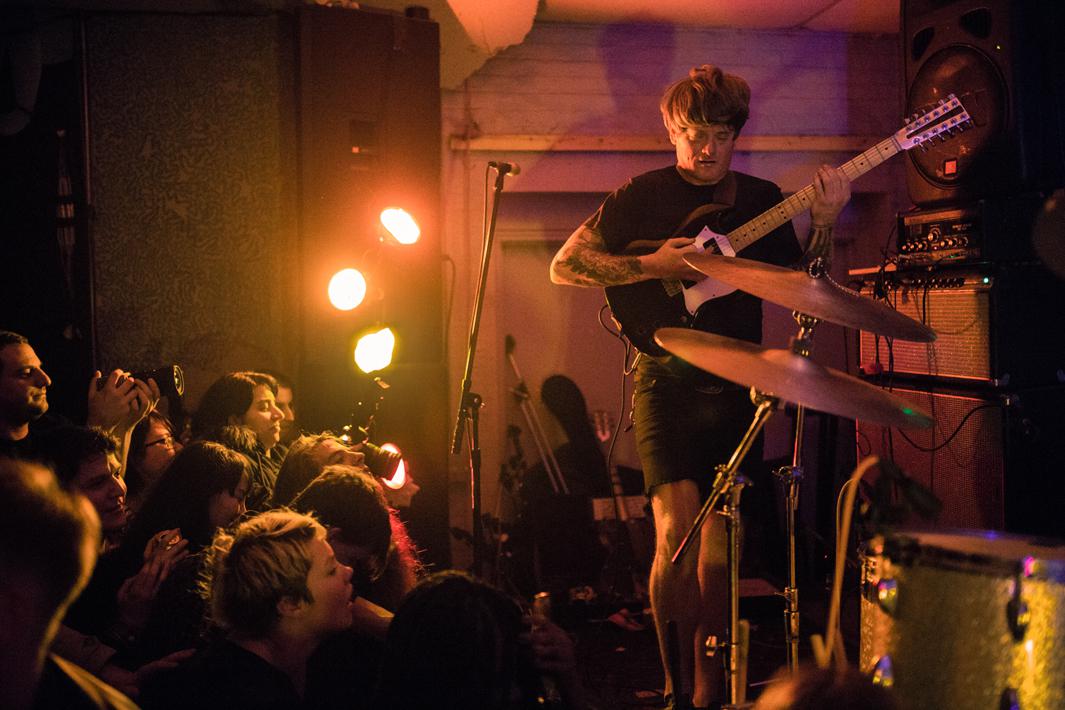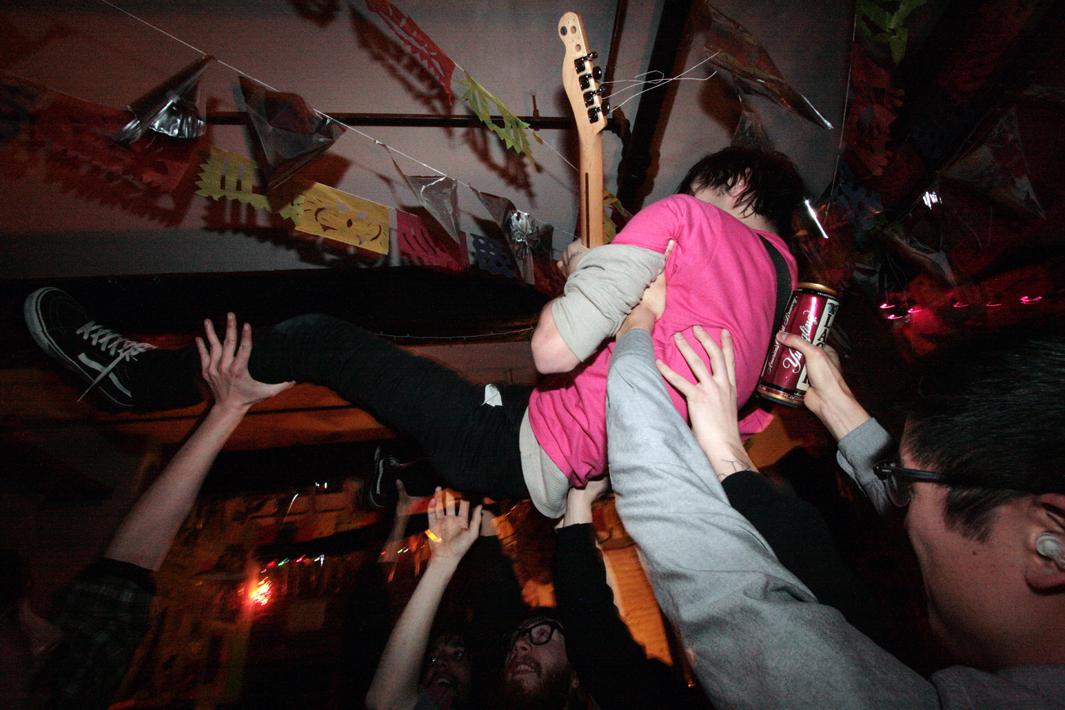 The closing of these venues, Ishmael said, is like "a community that has lost its clubhouse or its church." But don't let the title of the exhibit mislead: DIY music venues haven't completely disappeared in Brooklyn. Many are still open and new ones have emerged. And Ishmael said more are likely to come in the future.
"There's always going to be a need for creative spaces and creative people always find a way because they want to express themselves. They'll always make those spaces happen, even if they have to go to someone's living room or rooftop."