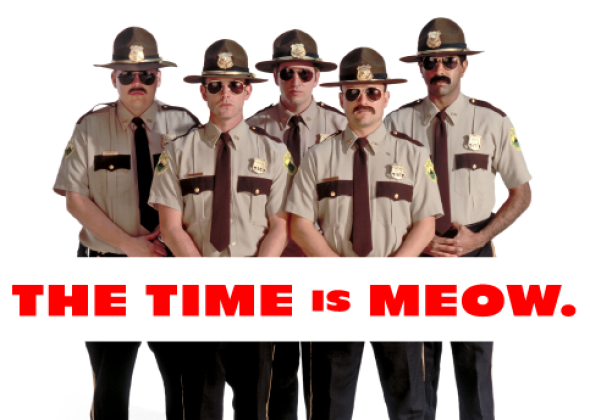 If you loved Super Troopers and have been delighted by rumors of its return, you're in luck—but Broken Lizard needs your help. The filmmaking team announced Tuesday that a sequel script has been approved, but before the project gets the green light from Fox, fans need to donate $2 million to fund the project through IndieGoGo.
As with any crowdfunding campaign, there are more rewards than just the finished product. For instance, if you've got $35,000 sitting around, you can take home the patrol car. Like, the actual one used in the movie. (Bad news is, Farva is apparently not included.)    
Update, March 25, 2015: After only a day, Broken Lizard's IndieGoGo campaign has officially reached its goal. That means Super Troopers 2 is a go.
---