City dwellers, Slinkachu says, tend to have a love-hate relationship with the natural world. They long for it, and yet they want to contain it so that it doesn't interfere with their daily lives.
Leading up to his new exhibition, "Miniaturesque," which is on view at Andipa Gallery in London until April 11, Slinkachu spent a year finding little glimpses of nature—like weeds, leaves, and moss—in the city and creating tiny, hidden landscapes within them that look beautiful when photographed up close but strange when seen in their broader urban context.
"I wanted the effect to be similar to walking out of a city park and suddenly finding yourself amongst the cars and high rise buildings," Slinkachu said via email.
Slinkachu has been creating and photographing miniatures in cities around the world since 2006. He finds that viewers have an "empathetic response" to the figures in his scenes, a phenomenon, he thinks, that's likely tied to the human instinct to nurture small infants.
For this project, Slinkachu prepared his installations in advance, but found his locations serendipitously while wandering around the city. "The location can be a real wild card in a shoot. Sometimes the figures will look great for a passerby to find but not so good on film. Other times, I find a spot that looks amazing in-camera too. It is all just luck on the day," he said.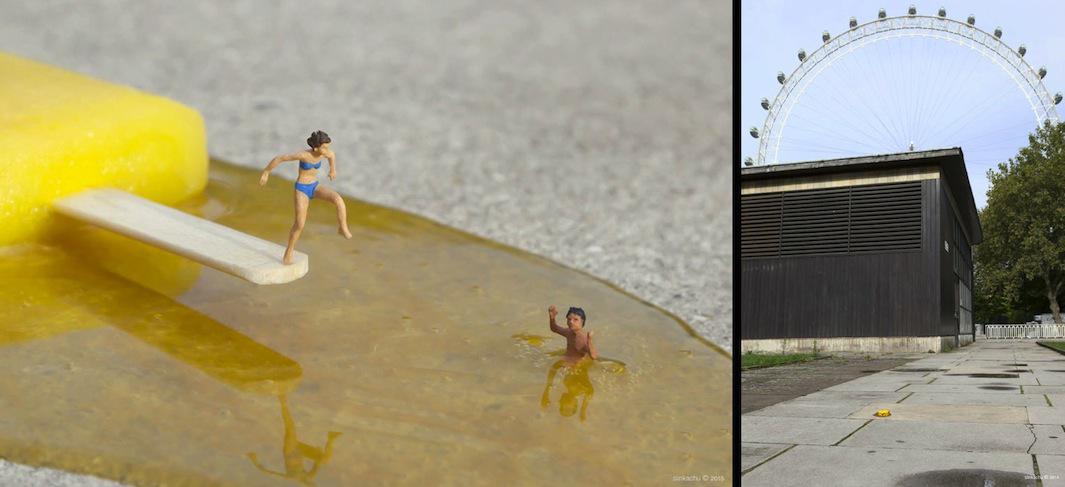 He usually works alone, and spends much of his time on the ground, a pose that, surprisingly, doesn't attract much attention from passers by. "We tend to ignore the crazies as much as we can and I think people don't really want to approach a man lying in a gutter! Sometimes people will realize what I am doing or recognize my work and come to talk, which is nice," he said.
In the photos, the smaller-than-life characters enjoy nature much as real people do, but there's always "an element of fakery." For inspiration in creating the scenes, Slinkachu turned to old landscape and baroque paintings and tropes from films such as The Sound of Music, which tend to represent the "nature we imagine we want, rather than the reality."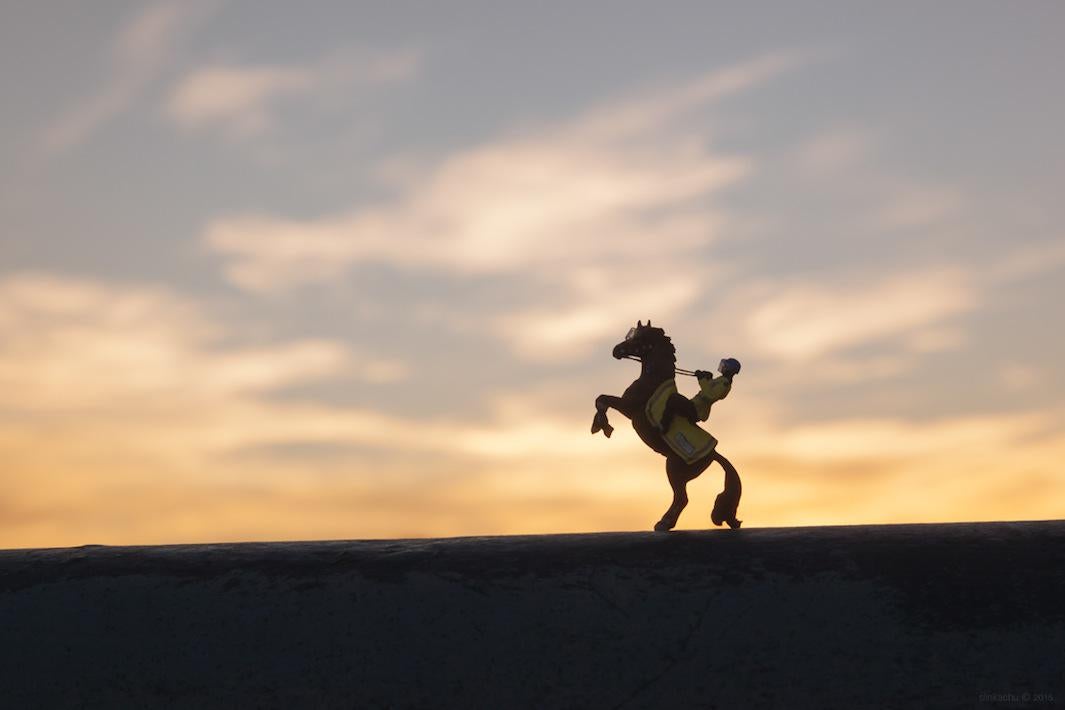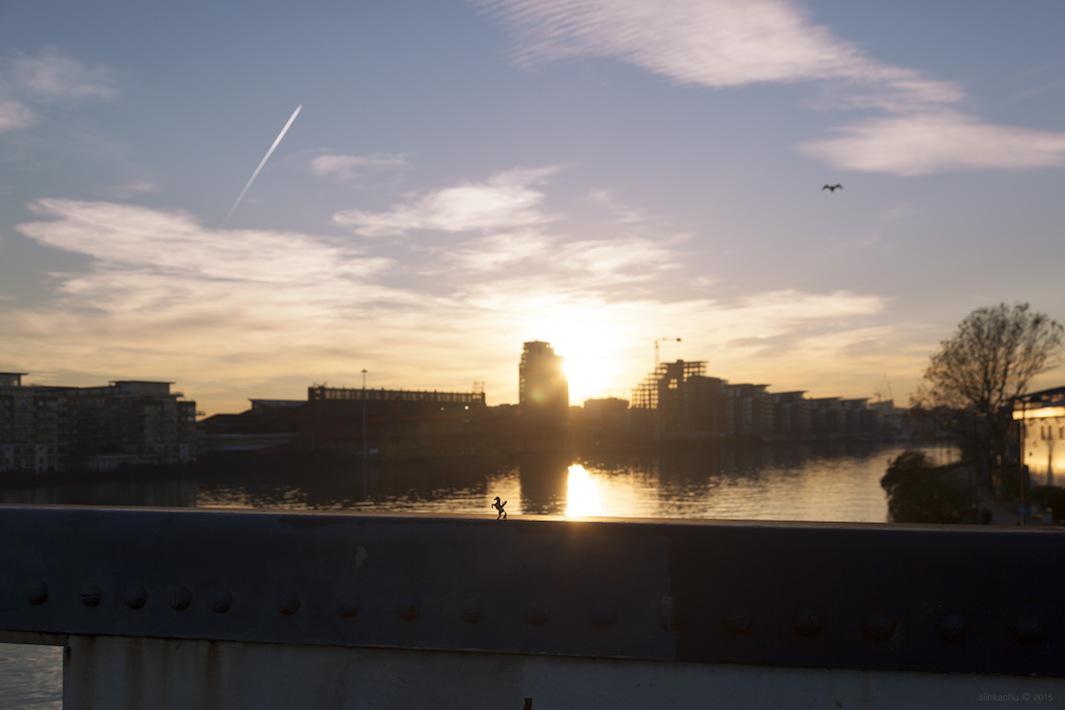 Slinkachu rarely goes back to check on the figures he makes after he's done photographing them, though he does occasionally pass by some them accidentally, particularly those that are installed in locations he passes regularly.
"One, in Wandsworth in London, stayed up for four or five months, which I think is probably a record. It was a ground of skiers fixed to a white traffic bollard in the middle of a traffic island," he said. "I took shots of it through the months and it got more and more damaged. It even picked up a few residents—a ladybird sat on one figure and a spider on another."