The AVN Adult Entertainment Expo, which is held in Las Vegas each January, can be overwhelming. It's the largest pornography industry trade show in America, a four-day-long flurry of autographs, photographs, and sex paraphernalia leading up to the AVN Awards, the so-called Oscars of pornography.
Roger Kisby was there on assignment for BuzzFeed this January, and, in addition to capturing the events in all their crazy glory, he wanted to cut out some of the noise to capture the humanity behind the glitz. That idea led to his portrait series, "Head," which offers a glimpse of porn stars as they're rarely seen.
"Porn stars are photographed everyday from every angle imaginable," he said. "What I wondered was, 'How do you shoot them in a way that's not been done before?' "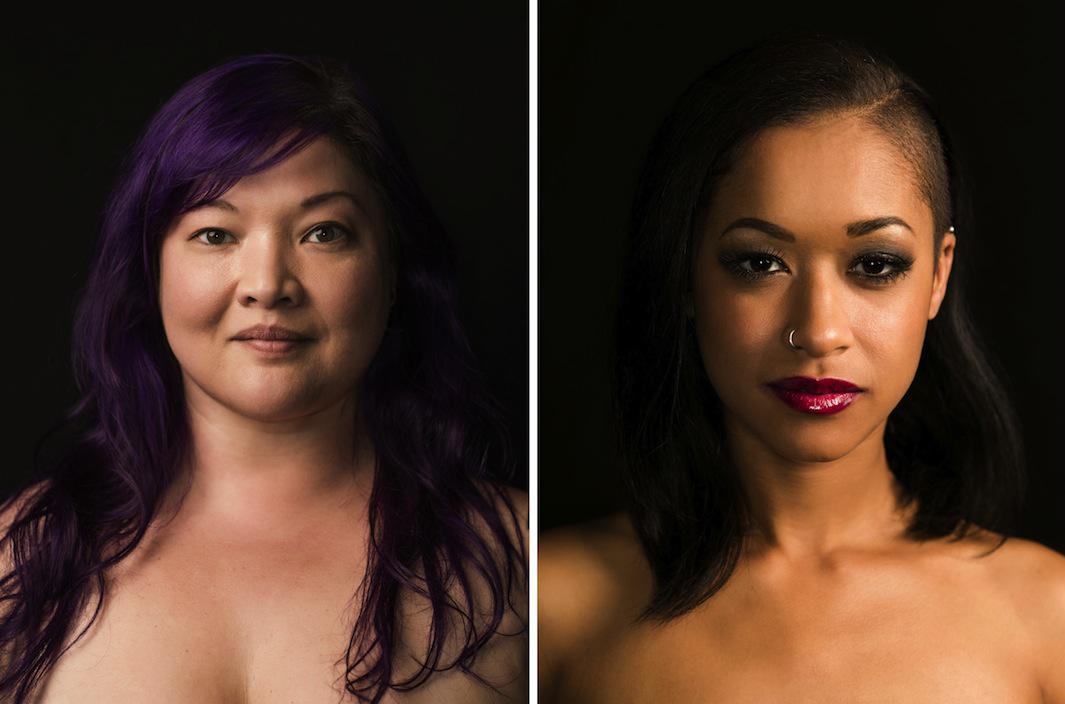 The answer, he found, was to isolate his subjects from their surroundings. To make that possible, Kisby took to the floor of the expo with a backdrop, and snagged the stars for quick, five-minute portrait sessions. He had most of them pull their shirts down just a bit to imply nudity—a visual trick, he said, that suggested what they do for a living, without breaking into NSFW territory—and focused mostly on their faces. On a few occasions, Kisby was able to get a few extra minutes with the stars in their hotel rooms, where they did fully nude photographs for another series as well as portraits for "Head."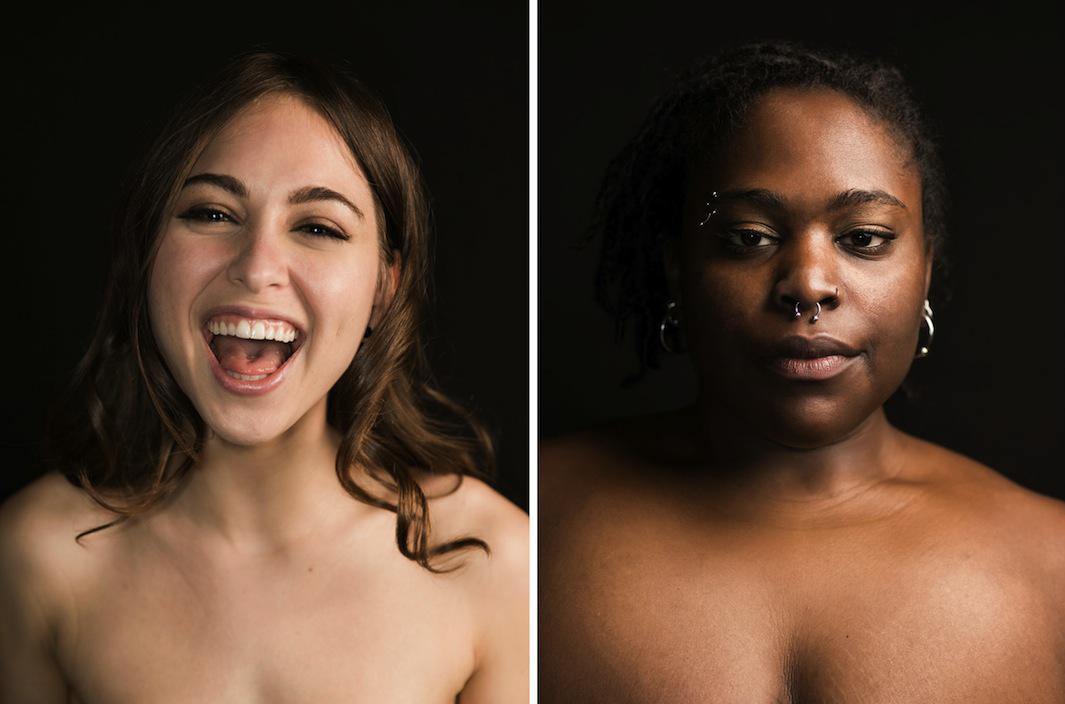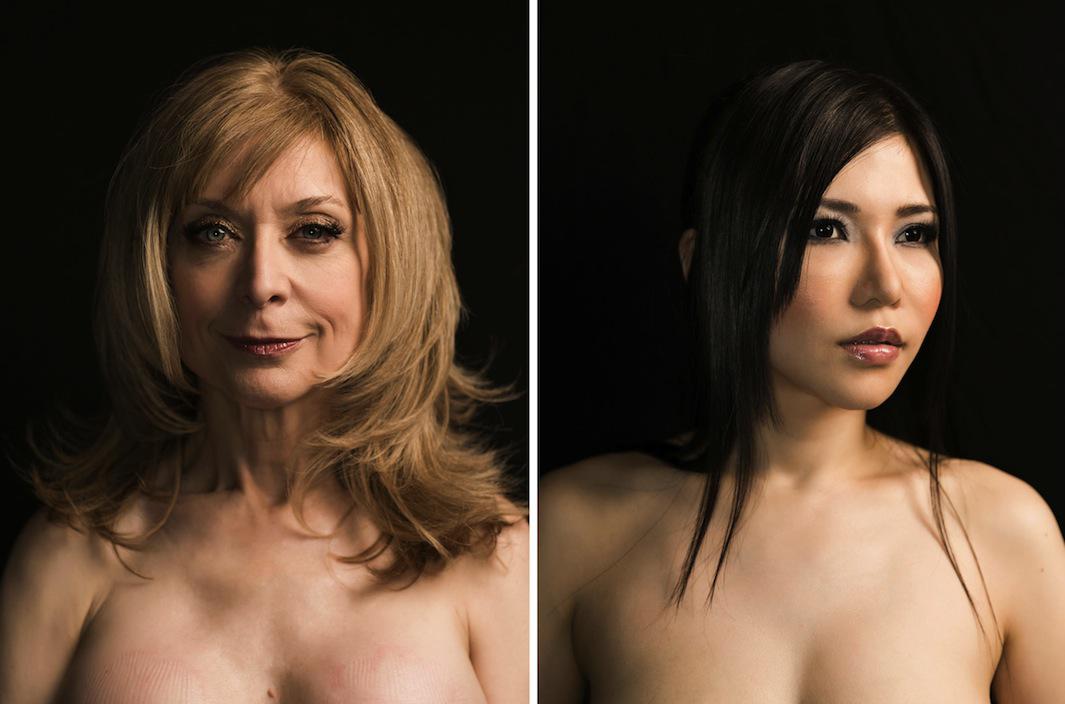 Kisby wanted the performers to look as natural as possible, so he simply asked them to look at the camera and refrain from smiling. But he soon discovered that was a more difficult request than he'd imagined.
"They have a certain way they're used to being shot. They'd have a kind of porn look that they do—the sexy eyes and pouty lips. You'll still see that in some of the pictures I've shown. But I tried to steer them away from that."
You can follow Kisby on Tumblr, Instagram, and Twitter.