There isn't a lot that we know about Nina Leen, a Life magazine staff photographer from 1945 until the magazine switched from a weekly publication to a monthly one in 1972, and whose images appeared on more than 40 of the magazine's covers.
In John Loengard's book Life Photographers: What They Saw, Leen, who died in 1995, discusses growing up around Europe and having a variety of childhood pets, including a monkey and some snakes. She also mentions that one of her favorite early jobs was working as a photographer in a zoo. Indeed, her imagery of animals is some of her best-known work. She was also be drawn to a variety of eccentric people and subjects, a combination seen in her behind the scenes with Ringling Brothers in 1949.
Last fall, a collector consigned one of Leen's prints, Teenagers at a Party, Tulsa, Oklahoma, 1947, for the curator and galleriest Daniel Cooney's online auction.
"The photograph didn't jump out at me upon first look, but it slowly took up residence in my mind as I looked at it more," Cooney said. "It's a great image and evokes a feeling of innocence and nostalgia for that time period."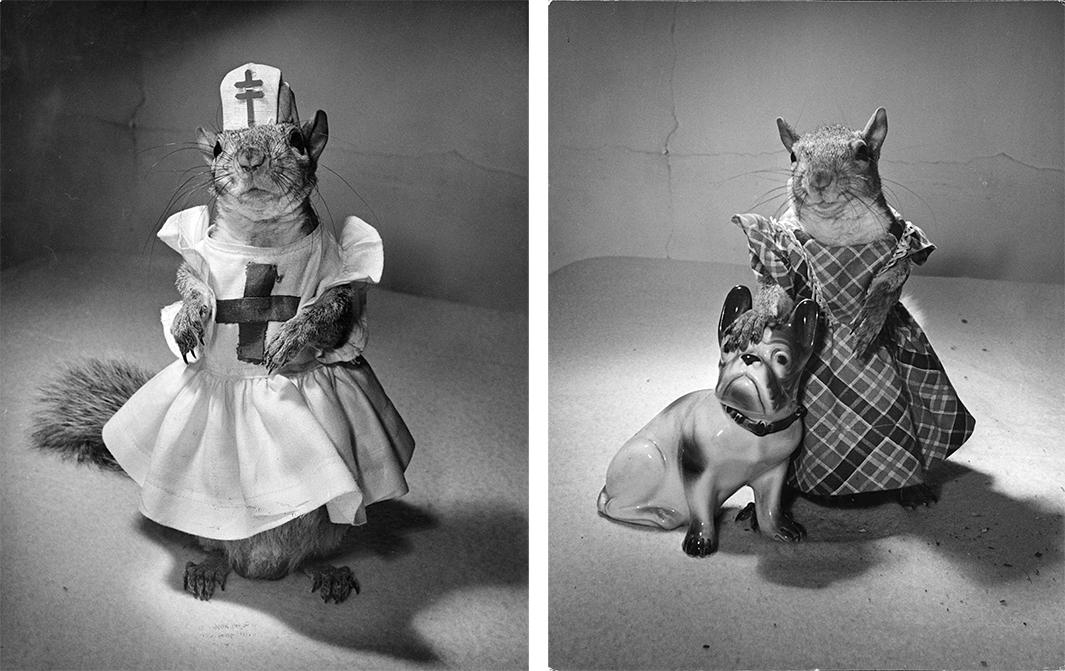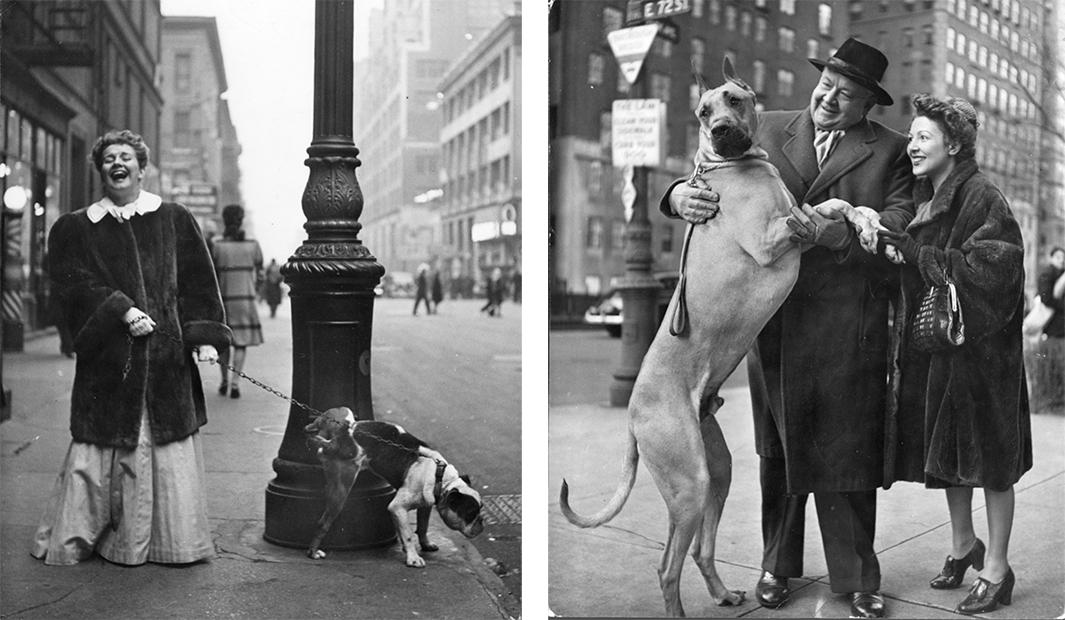 Cooney said he was most attracted by they ways in which Leen excelled within assignments she was given, such as her work with Tommy Tucker, the orphaned and trained grey squirrel.
"The images are amazing!" he said. "They are surreal, totally weird and entirely hilarious, some of the oddest photographs I have seen in years."
Editing the show proved to be a challenge because Cooney is telling a story about a photographer he's never met and about whom little is known. From hundreds of images, he selected the fewer than 40 that he found to be the most compelling.
"I let the best images speak to my intuition and rise to the top," he said. "It's a very natural and organic way to curate an exhibition. The exhibition is not a retrospective or intended to tell the complete story of Nina Leen. It is an introduction and a tribute to an amazing photographer who piques my curiosity and who I want to know more about. The show is my attempt to understand her work."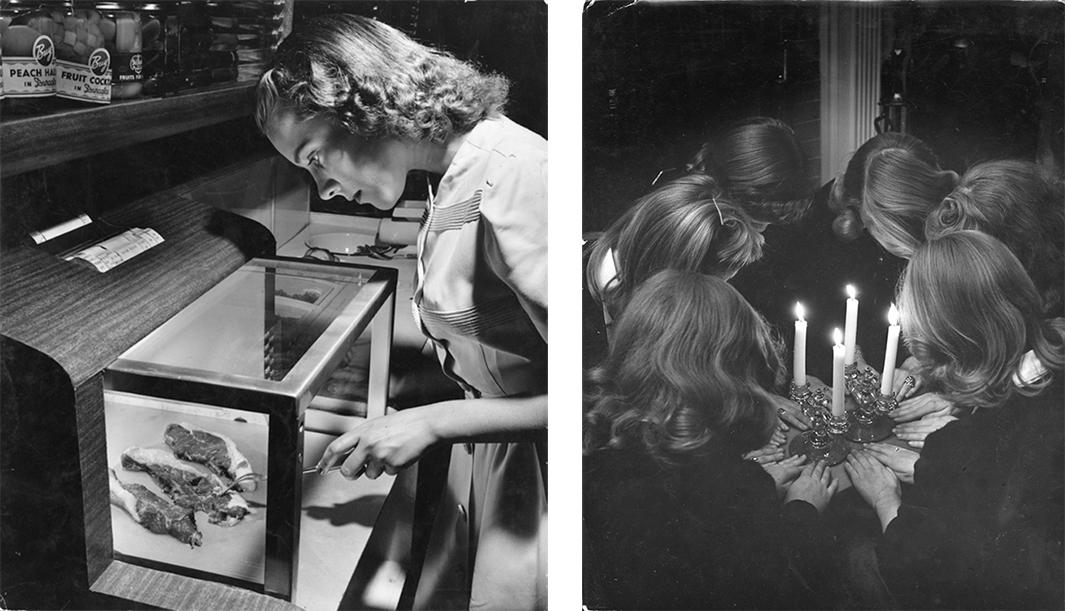 To help curate the show, he worked with Amy Wong of Life Gallery of Photography and Rebekah Burgess of Time, Inc. Unfortunately, they weren't able to provide any more background information about Leen.
"At first I was frustrated that I was finding so little information on Leen but then I realized that the mystery is the story here," he said. "The fact that she has ben virtually overlooked speaks volumes. Her voice and her legacy is in her images."
"I think the story is that Leen was a visually gifted and ambitious photographer who has been overlooked by history."
"Nina Leen: Lenslady" will be on view at Daniel Cooney Fine Art in New York from March 26 through May 15.