After years of looking at boring family photos, Michele Crowe decided to pick up her camera and photograph families in a more relaxed, natural way. Although the style of the images she was taking appealed to her, she quickly realized the images, much like her upbringing in Long Island, were rather homogenous: The families were predominately white and heterosexual. Crowe decided to switch focus and began the ambitiously titled series "The Universal Family" with an equally ambitious goal: "to unite the human race through the spirit of family."
"It's not just about showing multicultural families," she said. "It's about all different types of families all over the world and saying we're all coming from the same place; we're all at home laughing and loving and I want everybody to see that."
Although most of the project has included families in the Northeast—Crowe lives in Brooklyn—she has traveled to Colorado, Texas, and California. She's also about to embark on a two-month trip around Europe where she'll continue to take portraits of families.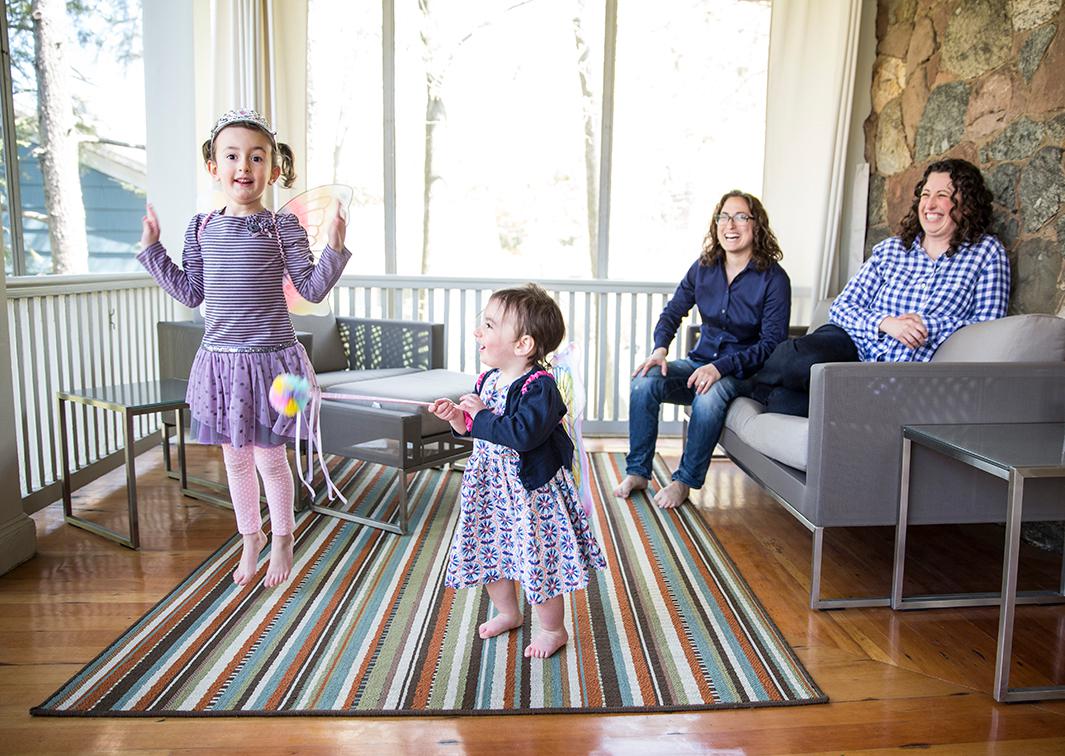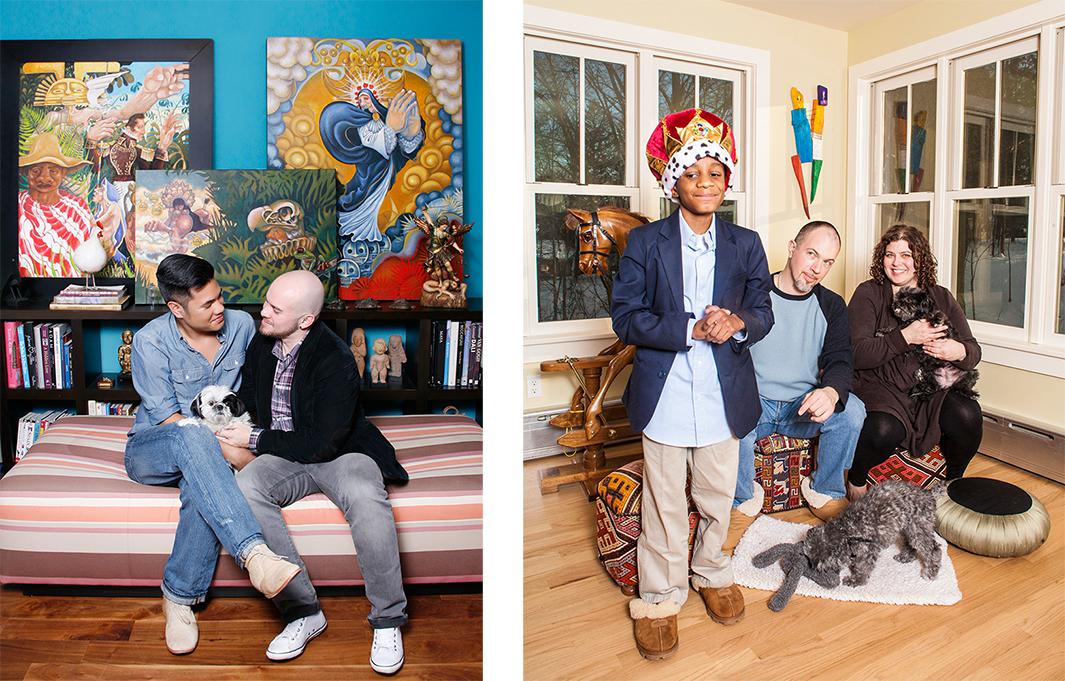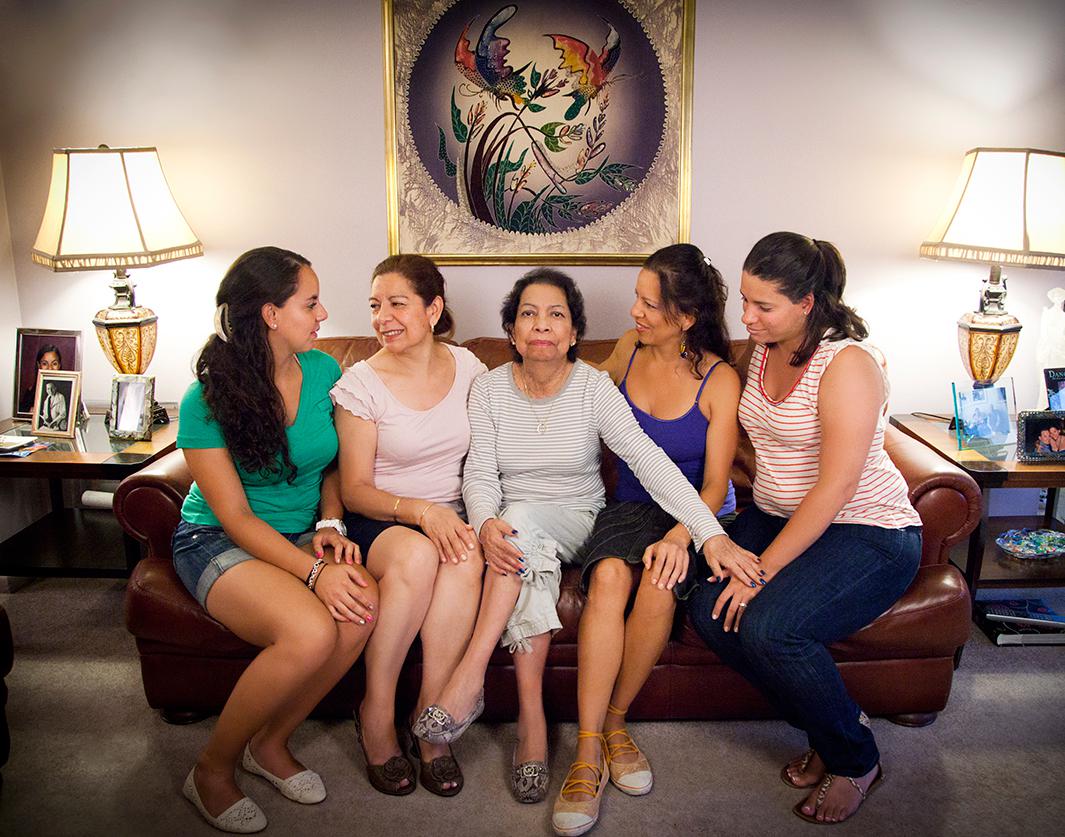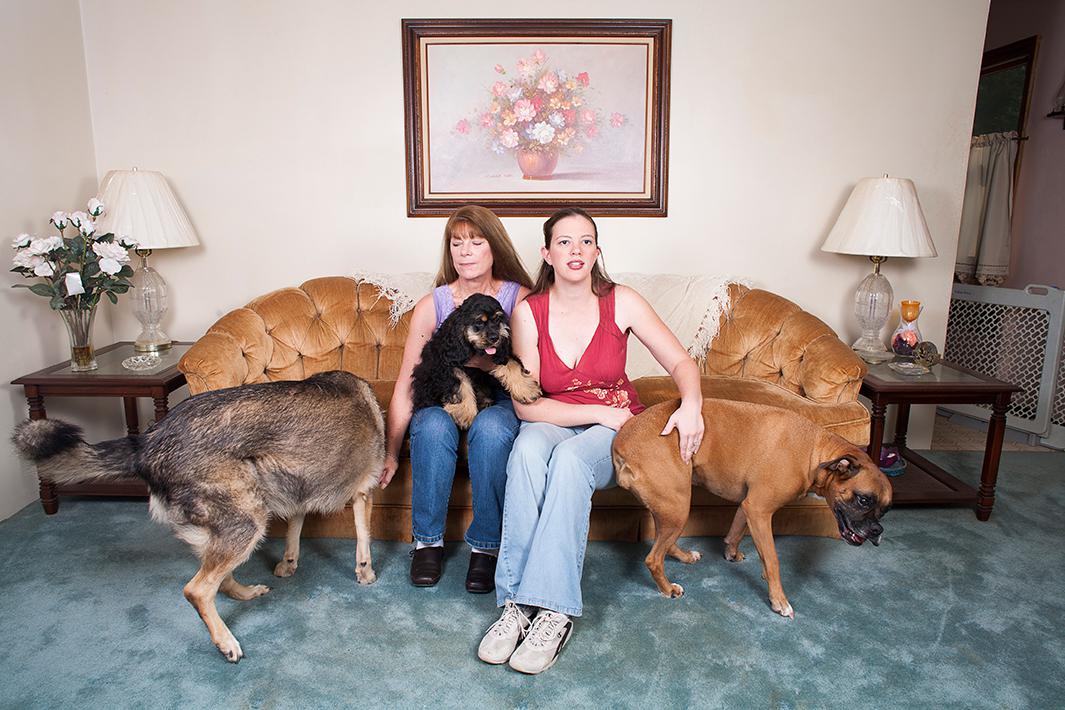 Crowe finds the families she shoots primarily through word of mouth. She prefers to allow the series to guide her, rather than placing any type of parameter on who she decides to photograph.
"The project keeps evolving on its own and will continue to be what it's going to be," she said. "I don't really force anything. I'll be walking down a street and think, 'I need to do a bodybuilder family!' "
Once Crowe establishes contact with the people she plans to photograph, she asks all of them to write a bit about what family means to them. She then includes the information with their portraits on her blog. Eventually, she hopes to make a book about the series, although whether it ends up being 60 pages or 600 is still unclear.
"I don't see myself ever not doing it," she said. "I feel I'm always going to be doing this project, it's just something I love to do as long as I'm standing I'm going to be doing it. When I'm 80 or something I'll have family portraits of the last century and then I'll retire."