Performing as a prima ballerina in one of the country's best ballet companies can be grueling, but for at least three dancers from the San Francisco Ballet, the hard work doesn't end on stage.
In Balancing Acts, which was published this month by Princeton Architectural Press, Lucy Gray documents the remarkable careers and motherhoods of those women—Kristin Long, Tina LeBlanc, and Katita Waldo—over the course of 14 years.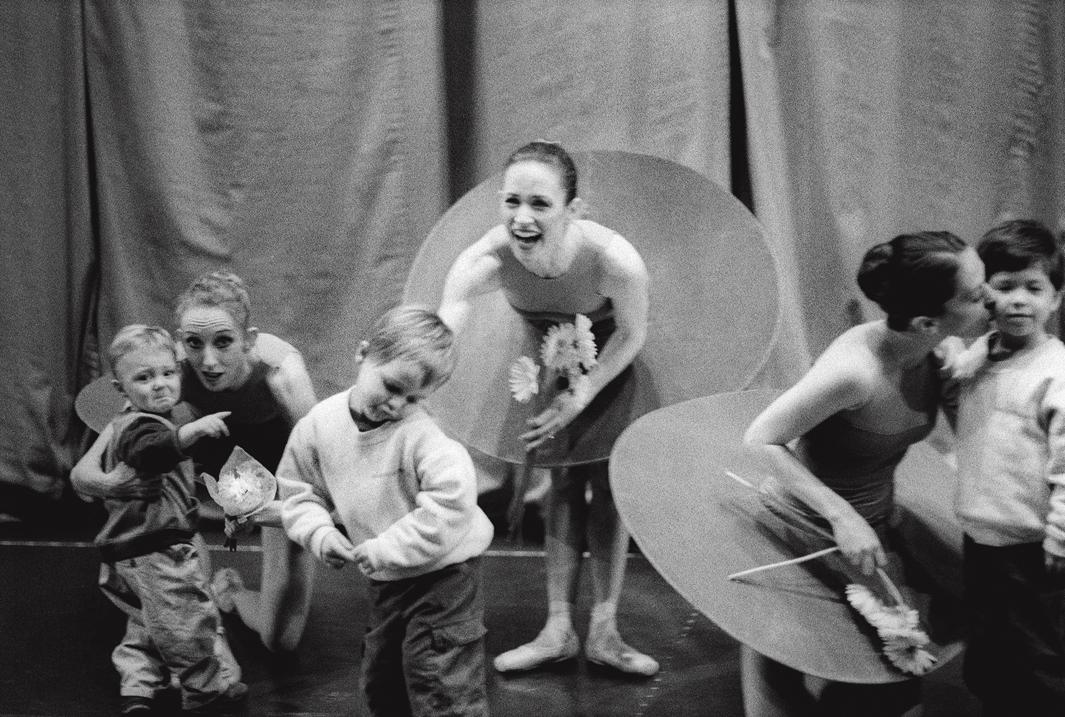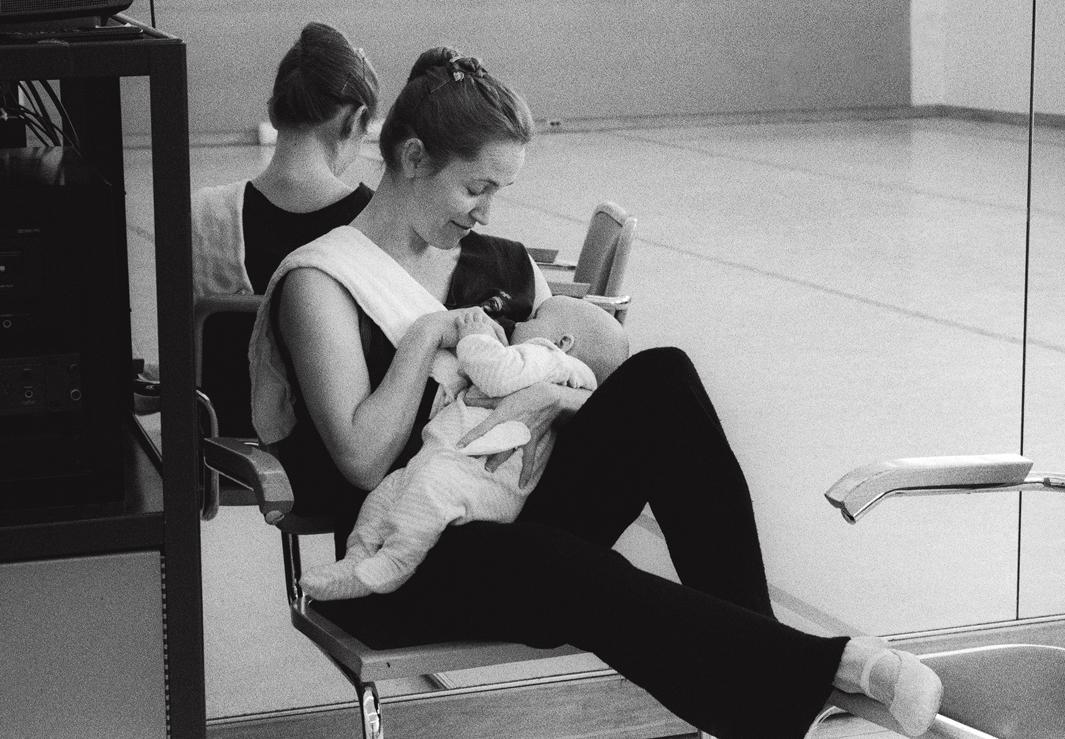 "Being onstage is a great pressure and ballet is a competitive world. Then these women have babies and they have something outside themselves to care about. It's a pressure, too, but it's also an incentive. It's a new desire and pleasure and hope for them that reduces the pressure they feel onstage," Gray said.
When Lucy Gray met the first of these women, Waldo, at a market in 1999, she had no idea that the pale, thin woman holding her child as she shopped was a dancer. She only found out because the friend of her own 3-year-old son, who was there with her at the market, was the woman's neighbor. 
"I didn't know anything about ballet. In fact, I was anti-ballet. As a feminist, I thought these were women who'd starve themselves for some man who was telling them what to do," she said. "I had a lot of prejudice. As a photographer, I'm always trying to hunt down my prejudices and end them."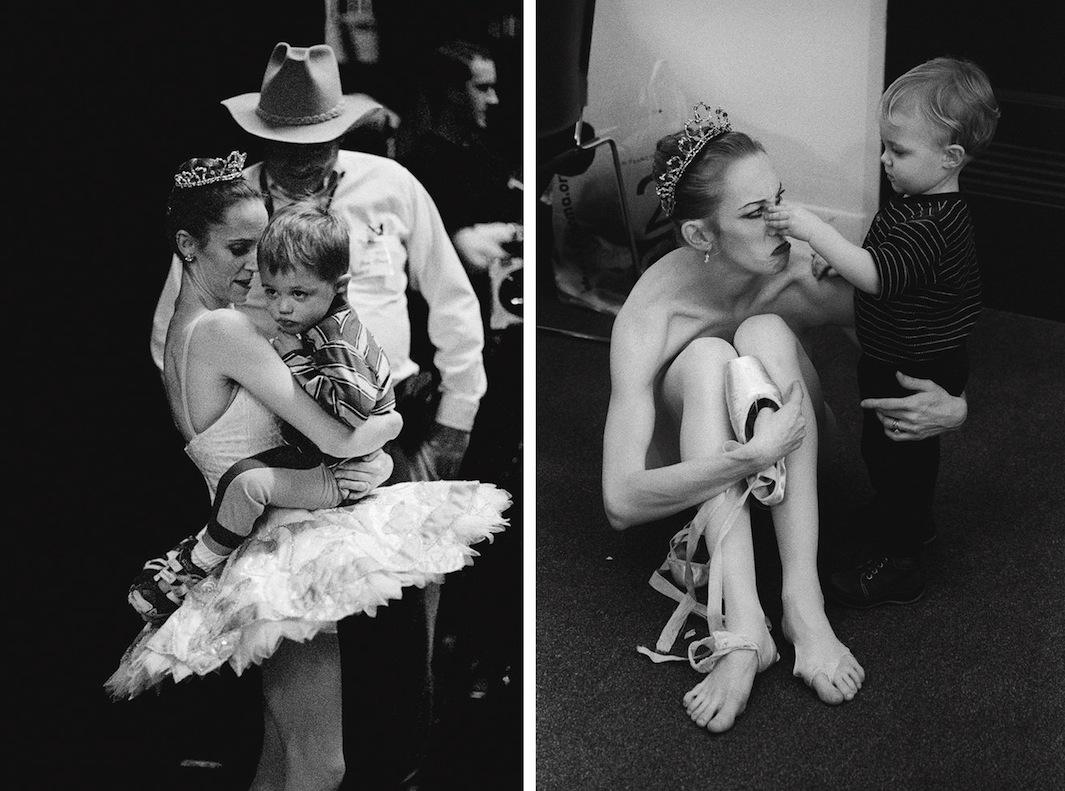 At the time, Gray had been looking for a way to explore the theme of working motherhood through photography, inspired by her own mother, who held a job while raising five children. Gray wanted to show that working while parenting was a common fact of modern life, and not an anomaly.
For the next 14 years, Gray hung out constantly with Waldo and her fellow dance moms in the their dressing rooms and in their homes, looking for shots that neither a family photographer nor a dance photographer would think to take. The San Francisco Ballet granted her access for just two of those years; after that, the three women snuck her backstage. Over the course of her project, she witnessed divorces, remarriages, moves, and even more babies—Long now has three children.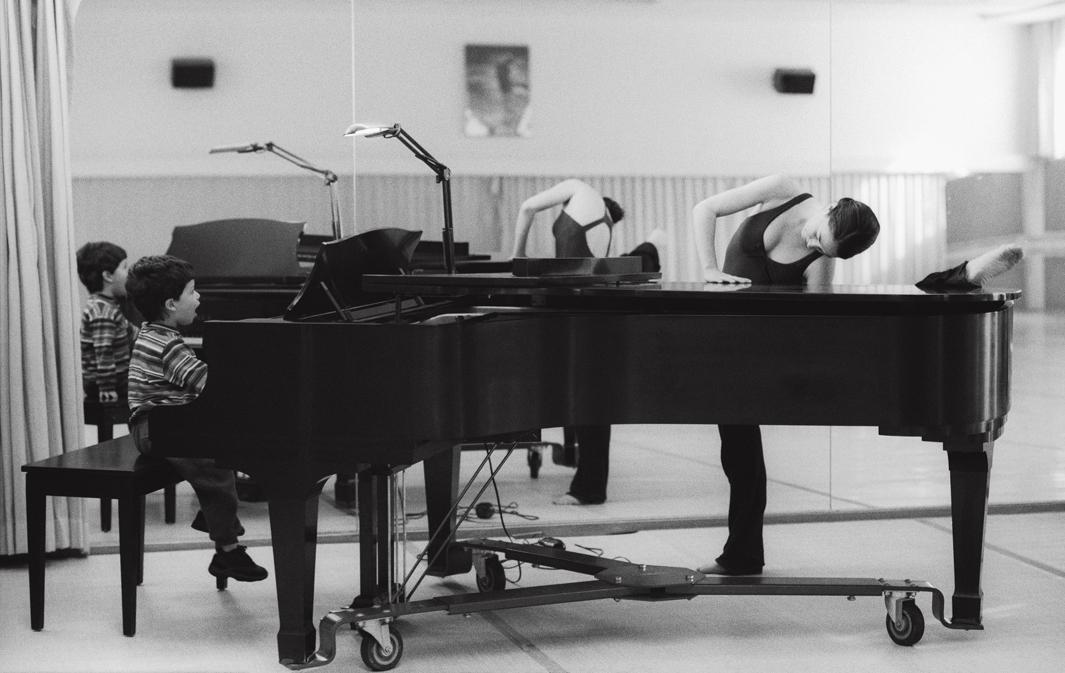 Each of the women split the responsibilities of parenting with their husbands, but even still, Gray said there were days the women had to take their babies with them to work because there was no one home to provide care.
"Since ballet has a lot of young women who are in their childbearing years, it's amazing that it's not made more a part of the system," she said. "They couldn't have done it and kept their jobs if Helgi Tomasson [the company's artistic director and principal choreographer] hadn't helped them financially and been loose about letting their children come in," she said.
While Gray's subjects are not the only prima ballerinas to perform this incredible balancing act—in the epilogue of her book, Gray includes a photo of Lorena Feijoo, a San Francisco Ballet dancer who gave birth in 2012 at age 40—they are still fairly uncommon. Generally, she said, American ballet companies don't make it any easier for their dancers to be mothers.
"In Europe, it's understood that women have children and it's part of life," she sad. "So that was another reason to do this book. I wanted to show that it's weird that we don't just understand that this happens. It's part of what we do. We have children."