For many, Downtown L.A.'s Skid Row is famous for having the highest concentration of homelessness in the country. But for Géraldine Freyeisen—who first heard about the area through a documentary, Lost Angels: Skid Row Is My Home, which follows the lives of eight homeless people who live there—it became a kind of home.*
"The characters and stories portrayed in the documentary touched me beyond words," Freyeisen said via email. "I needed to go there, be there, meet those people. And I did. I guess what I didn't expect was to find a family."
When she started visiting the area regularly last year, she noticed that fashion was a great way to start conversations with locals, and moreover, a critical component of their personal expression. In her project, "The Swagabonds," she presents portraits of the colorful characters she's met and their looks, an eclectic mix of street wear, rude boy, Rastafarian, and other styles unified by "the swag" element.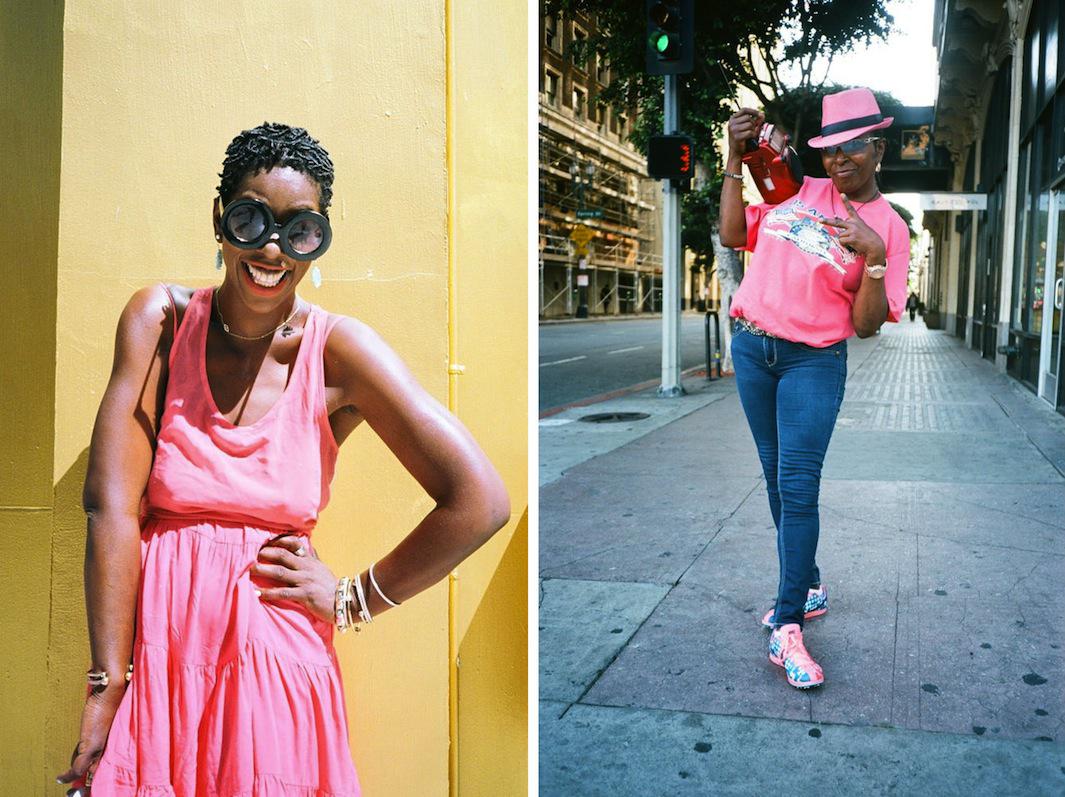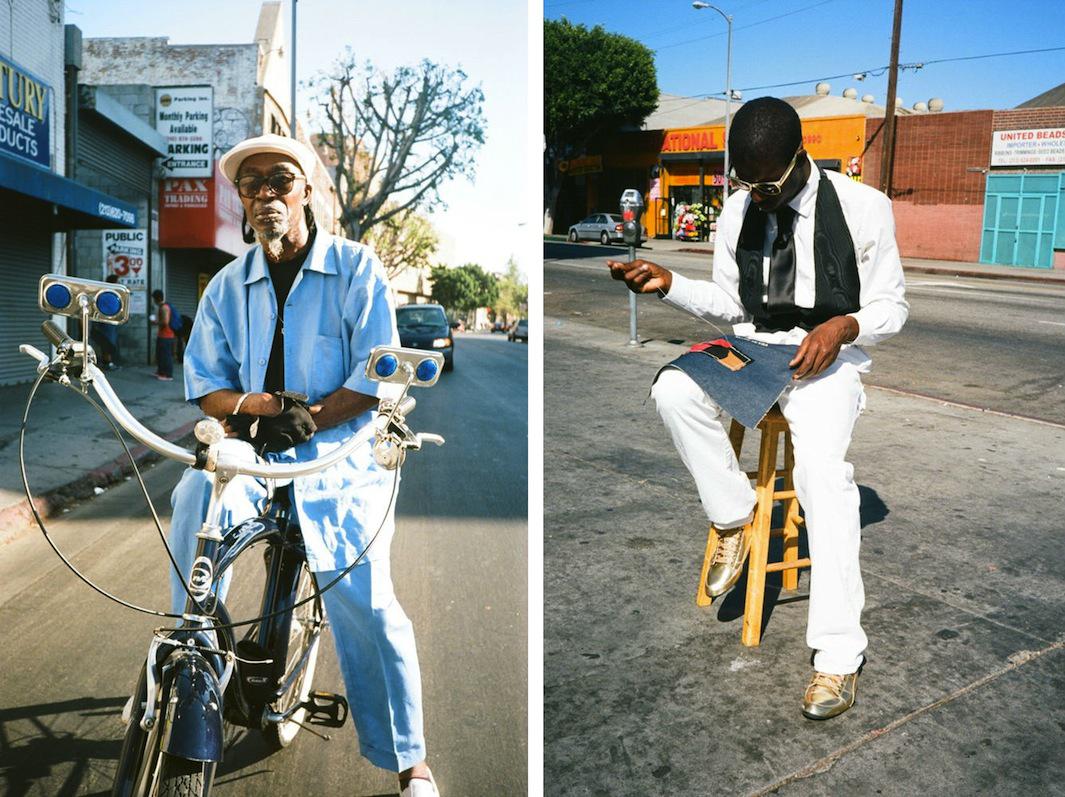 "Maybe for some people in Skid Row, it's also a way to keep their heads up. I remember shooting this woman, Tammy, wearing all pink," she said. "When I complimented her on her outfit she told me, 'You know, I'm homeless and I haven't slept for the past two days, but I always make sure to dress up everyday.' "
When Freyeisen visits Skid Row, she walks around for hours, simply keeping her eyes open for interesting people. If she likes their looks, she'll compliment their outfits and ask to take photos. More frequently, she said, people approach her, intrigued by her presence in the area. Her portrait sessions with them, she said, can serve as "an enchanted interlude within the chaos."
Freyeisen is determined not to document the community as an outsider. In service of that mission, she makes efforts to visit people in their apartments or tents, hangs out in nearby parks, and attends events—always waiting until the right moment to take her camera out of her bag.
"Building this strong and genuine connection with the community was crucial to me. Without it, I would feel that I was a fraud," she said.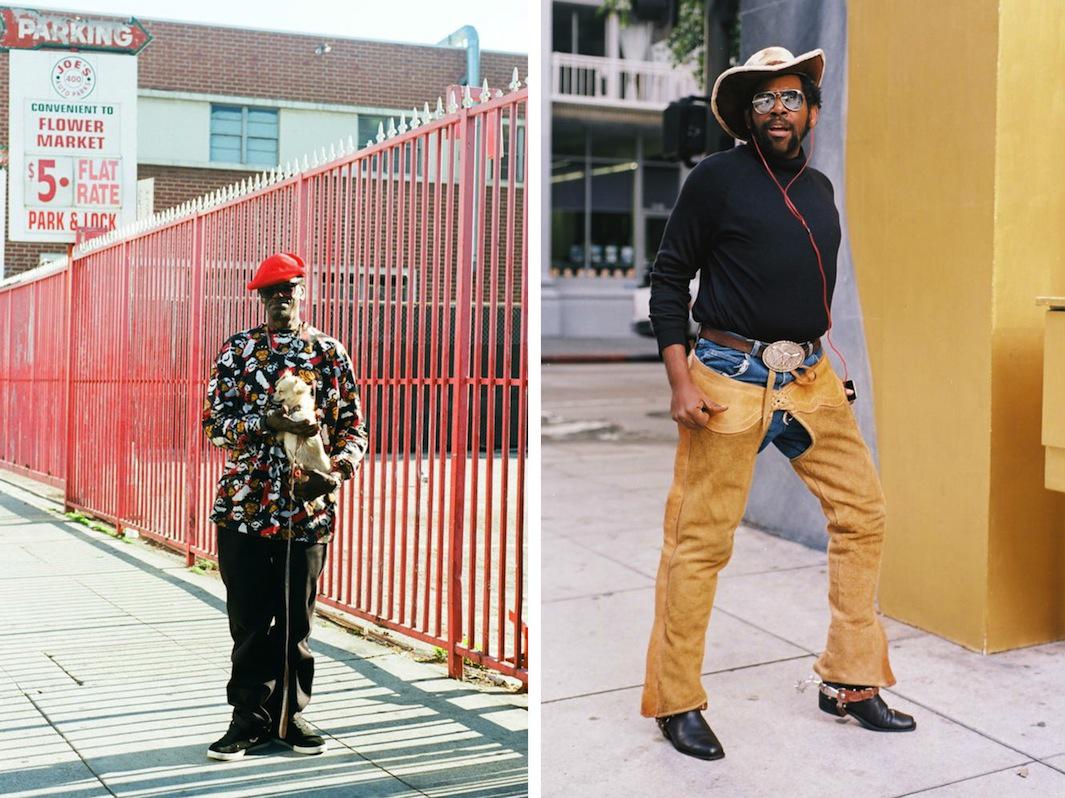 Freyeisen's commitment to the people of Skid Row has evolved into another project, a collaborative fashion brand she's also calling The Swagabonds. Artists from the area will customize secondhand clothes she's bought, and they'll receive one-half the proceeds from pieces sold online. You can follow the project's progress on Instagram.
While Skid Row is doubtless a hard place to live—marked by prostitution, drugs, and violence—it is nonetheless, Freyeisen said, a community, where moments of light and humor often emerge from the darkness. 
"It's a village where you wave at someone at every corner, where people call out to each other, where people look out for each other. It's this chaotic fraternity that few people know about."  
You can follow The Swagabonds on Facebook. 

Correction, March 18, 2015: This post originally misstated that Géraldine Freyeisen worked on the documentary Lost Angels: Skid Row Is My Home. She watched it.