When Erik Carter moved to New York from Dallas in 2010 he noticed pretty quickly that things were a bit different out east. It wasn't only the obvious things like weather or attitude; most people in Dallas don't tie their dogs up outside.
"Everyone has a dog in their arms or in their car," Carter said about Dallas. "No one ties them up outside, it's almost like having a horse tied up while you're in the saloon."
Carter, whose photography career is built primarily around shooting men's fashion, often has his camera with him when he leaves the studio and used it to begin photographing the tied up canines for an ongoing series "Leashes & Longing."
The title of the series speaks to the emotion Carter said he tries to read on the dogs' faces, sometimes anxious or said or simply a look of resignation.
"I first noticed it when I would visit friends on the Lower East side," Carter said. "Especially during brunch. I would notice people coming up to the dogs to give them water or to sit beside them; sometimes you see them sitting beside their owners sharing an eggs benedict."
Carter graduated from Southern Methodist University in Dallas with a degree in theater, but sometime around his senior year he realized it wasn't what he wanted to do. But since he had experience in directing, he decided to instead apply those skills to photography.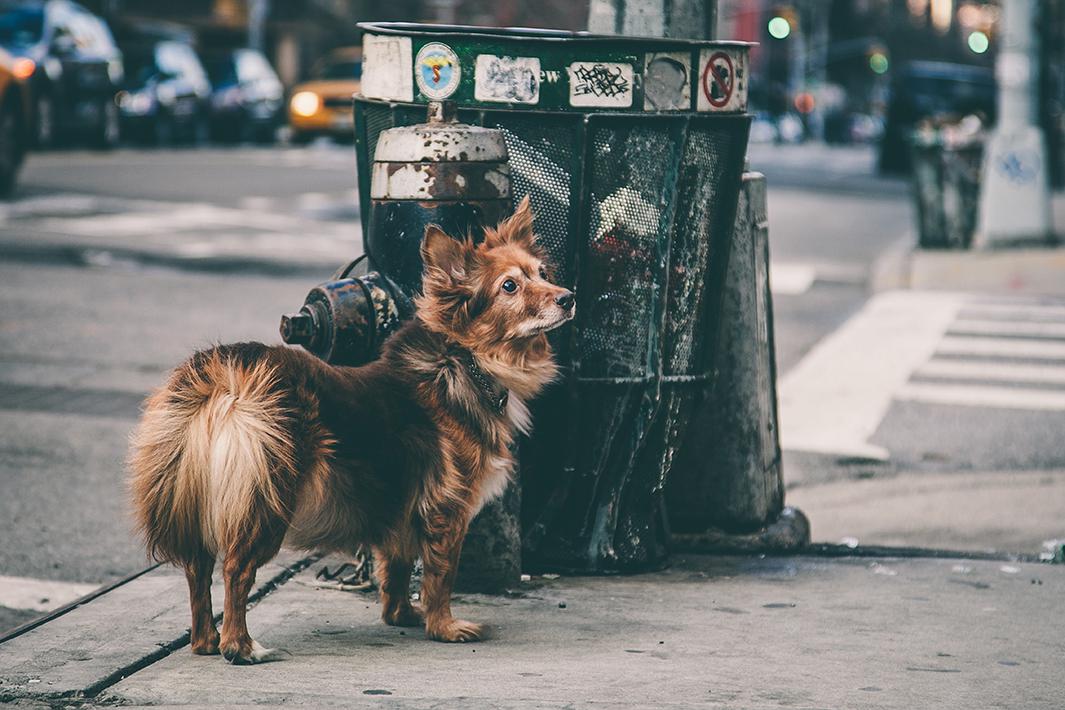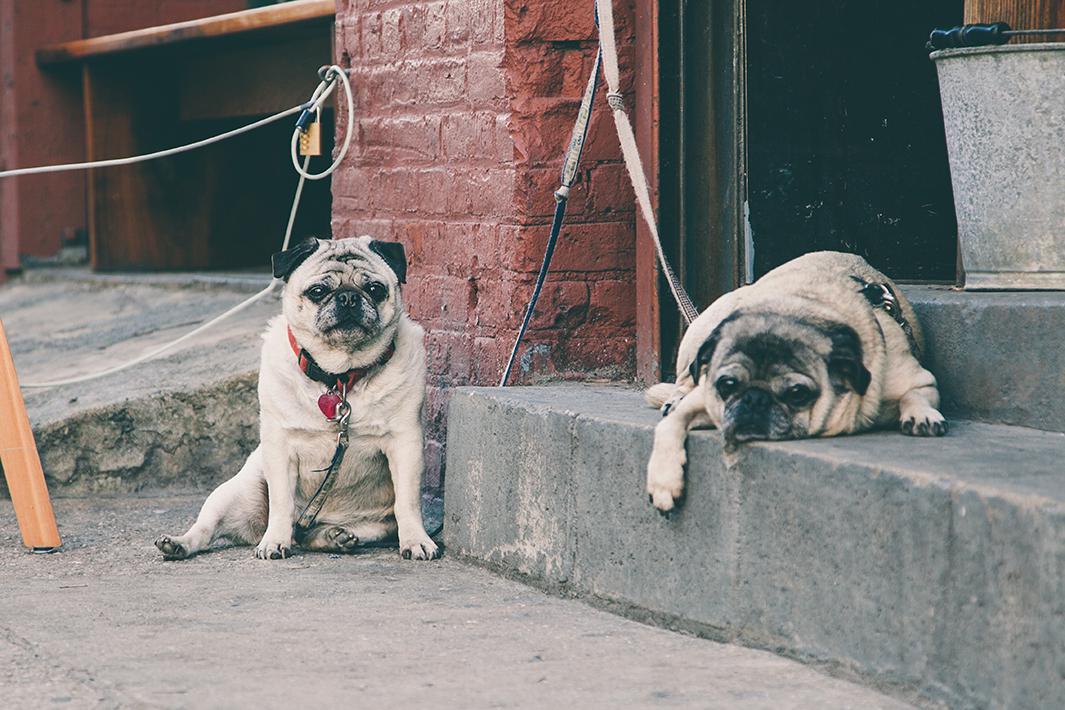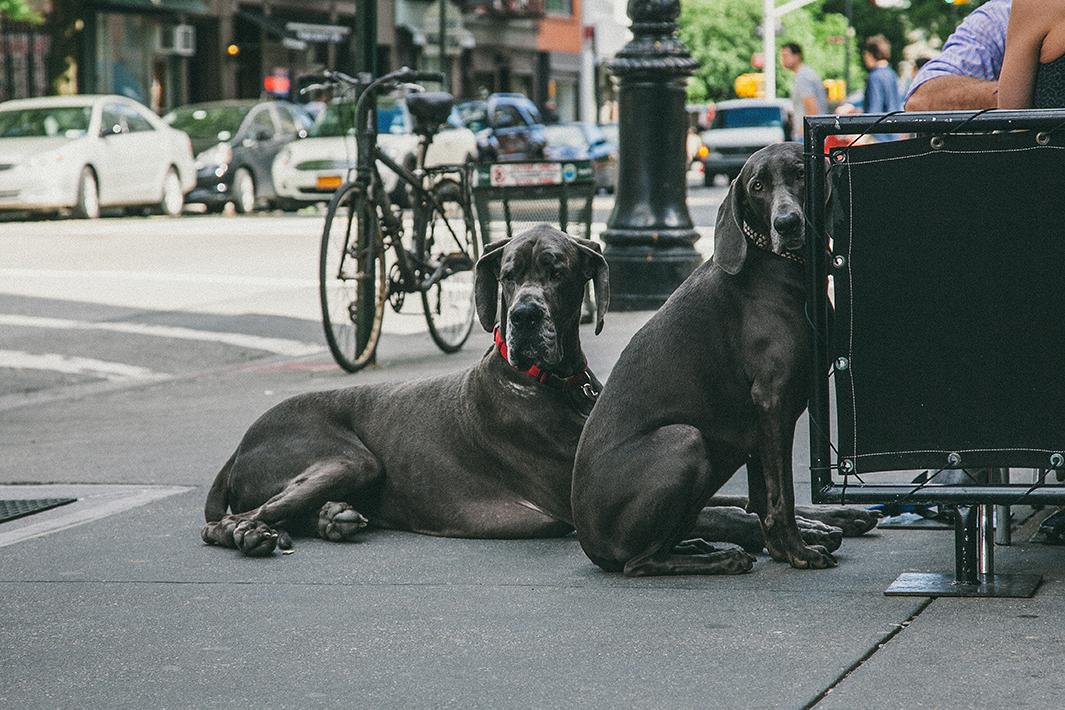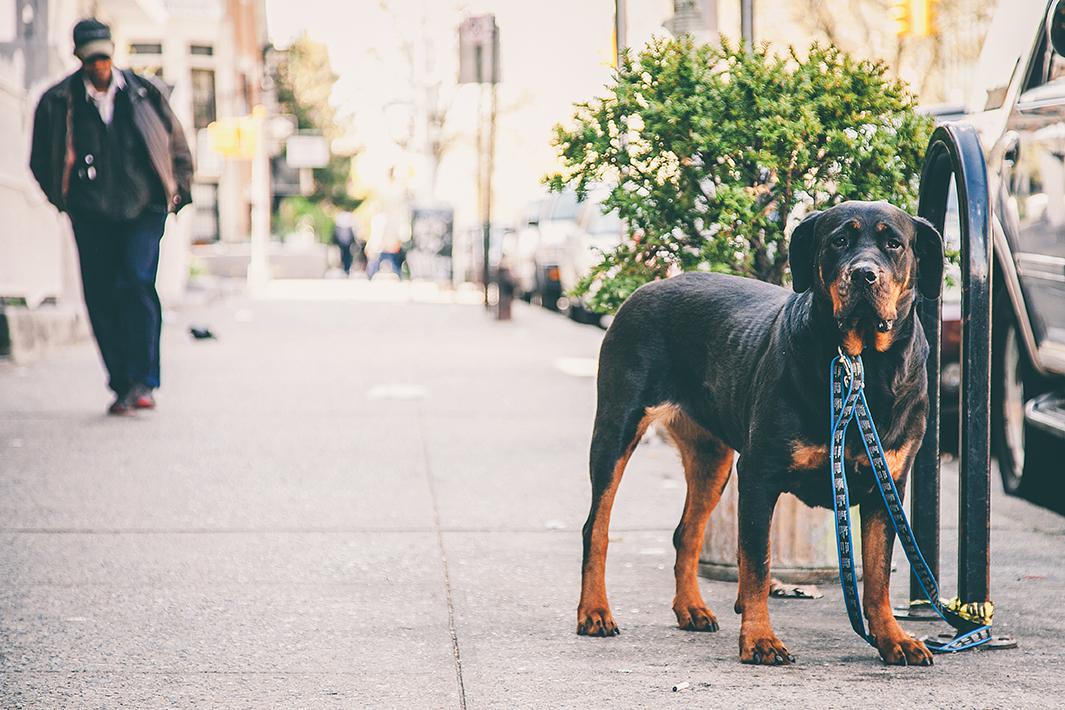 "I've been trained to find moments and interesting things and to try to capture them," he explained. "But I never thought it would be something I would pursue or explore."
Although Carter doesn't currently own a dog he said it's something he imagines himself doing.
"I love dogs, they're my favorite. If I had one I'd have a Husky or a Corgi. … I probably read too much Jack London as a kid and I have a soft spot for dogs that seem as if they have a very hard time."